Add These 7 Foods to Your Grocery List This Week ...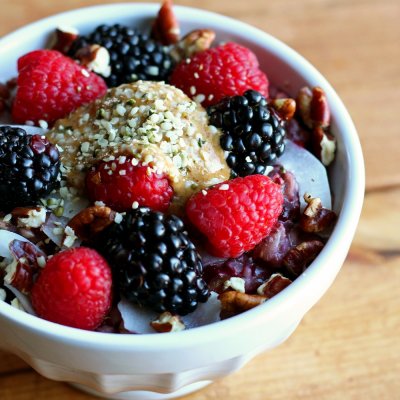 It's time to make your grocery list and you might be wondering what new and exciting foods you can try this week. If you're trying to eat healthy, shopping is a great choice because it gives you lots of eating options so you don't have to order out. Eating in restaurants can get expensive, but it can also derail your health goals. So if you need some new ideas for your cart this week, here's what you should buy.
Quinoa is a superfood and it tastes good too. It's a whole grain, which is an important food choice because they contain B vitamins, iron and fiber. Quinoa is pretty versatile too, which means you can eat it in several ways. It makes a great hot cereal with fresh fruit and a dab of honey in the morning. You can also chill cooked quinoa and add it to veggie salads. It makes a great alternative to steamed rice too.
2.

Buy a Bunch of Fresh Spinach
Popeye knew what he was doing! Spinach is a great source of many nutrients and you can eat it raw or fresh. Spinach is a yummy addition to salads and you can also stir it into veggie soups. Slide fresh spinach leaves onto a burger or in a sandwich or sauté it with garlic and olive oil for a delicious side dish to pair with grilled chicken or salmon.
3.

Plain Greek Yogurt is Always a Good Choice
Yogurt is great for many reasons, but not all versions are good choices. Plain, Greek yogurt is lower in sugar than fruity flavored ones and it has more protein than traditional yogurt. You can give it some flavor with fresh fruit, granola and honey to create a meal that works for morning, noon or midnight snack. It also works well in place of sour cream in recipes and makes a great base for homemade salad dressing.
4.

Load up on Almonds from the Bulk Bins
If you tend to bypass the bulk bins, you are missing out on some delicious bargains. When you buy in bulk, you save money and only get what you are able to eat. Almonds are a great buy because they are the perfect portable snack when you're on the go, but they also add flavor and crunch to sautéed green beans or a tasty veggie salad. And they load you up with protein and healthy fats at the same time.
5.

Select a Few Creamy Avocados
Unlike in years past, avocados are pretty affordable these days and are a prime option for your weekly grocery trip. Avocados are great in salads, but you can also mash them and use as a substitute for mayo on sandwiches. Avocado is easy to turn into guacamole and adds vitamin E and heart-healthy fats to your burritos, tacos and enchiladas.
6.

A Pint of Any Type of Berry
Berries are the perfect snack because you can pop them in your mouth wherever you are. They are great for a healthy meal plan and are easy to find in the spring and summer. Any kind of berry will do. They are all great sources of antioxidants, which you need to ward of health problems from heart disease to cancer. Eat them plain or toss them into a smoothie. Yum!
7.

A Bag of Dried Black or Pinto Beans
Beans are an ideal choice for a small budget. A little goes a long way and beans are a perfect source of protein, fiber and other nutrients you need on a daily basis. Cooking up a pot of beans is really easy and they make a great side dish for chicken and pork chops. Of course, having a pan of burritos is never a bad choice either. Dry beans are cheaper than canned and healthier too. Give them a try – you are going to love them!
Which of these foods made your grocery list this week? Do you have any other delicious suggestions?
{{#comments_count}} Show Commnents ({{comments_count}}) {{/comments_count}}