Halloween isn't a holiday reserved for children. Adults can enjoy it just as much as little kids in costumes can. Of course, instead of binging on candy and going door to door trick or treating, you should sip on some beverages with your best friends instead. Since you deserve to have something special on a holiday, here are a few of the most delicious alcoholic drinks fit for Halloween:
---
1

Mr Hyde Potion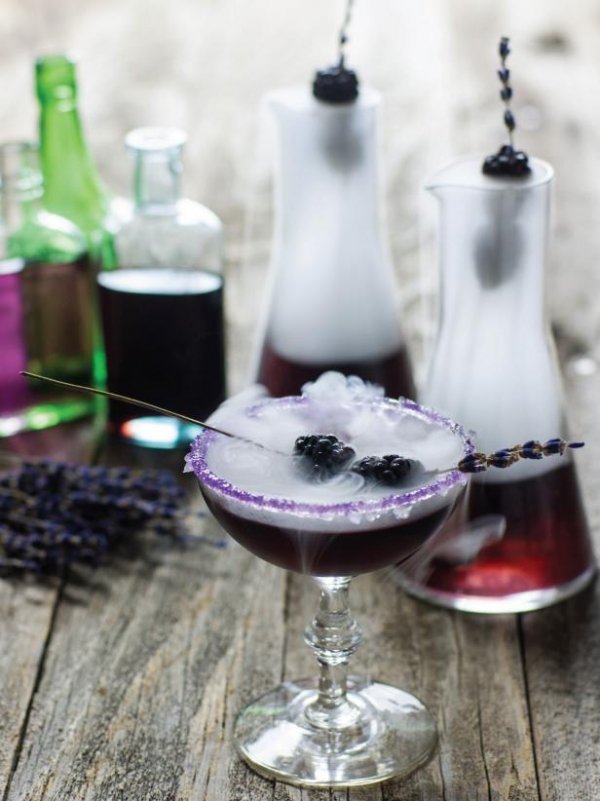 If you love vodka, then you're going to love this alcoholic drink. It'll come out dark and delicious, which is why it's a perfect fit for Halloween. You should get creeped out just by looking at it. Of course, that doesn't mean your guests will be scared to drink it. All of them should love it, especially if they're fans of blueberries, which is what you can plop into the liquid. If you're interested in the idea, find the full recipe on hgtv.com.
---
2

Morgue-a-Rita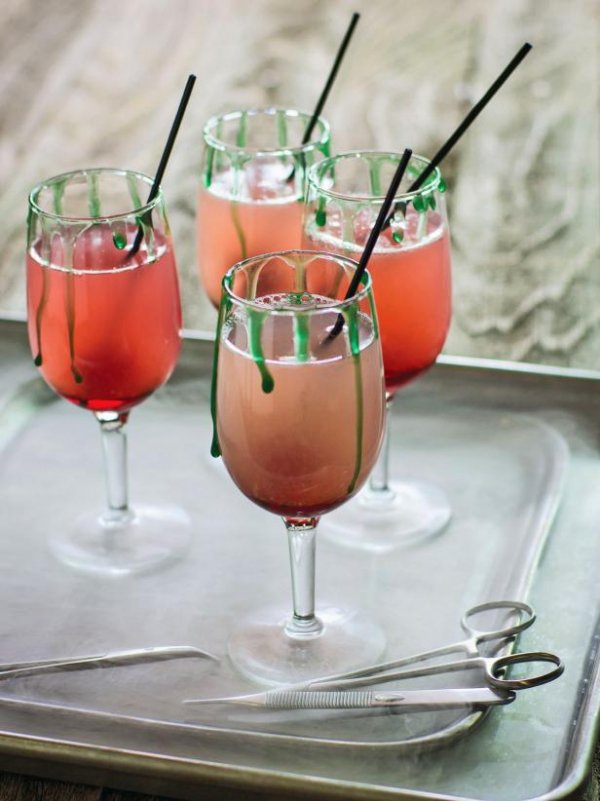 If you want to create something as eery as this, make sure you have some green food coloring. That way, you can embellish the drink by placing green colored corn syrup on the side of the glass, so it looks like it's dripping goo. If that seems like a fun idea, get the recipe at hgtv.com. Of course, you can add that green goo to any of the other recipes on this list if you'd like. It'll make any delicious drink look spooky.
3

The Zombie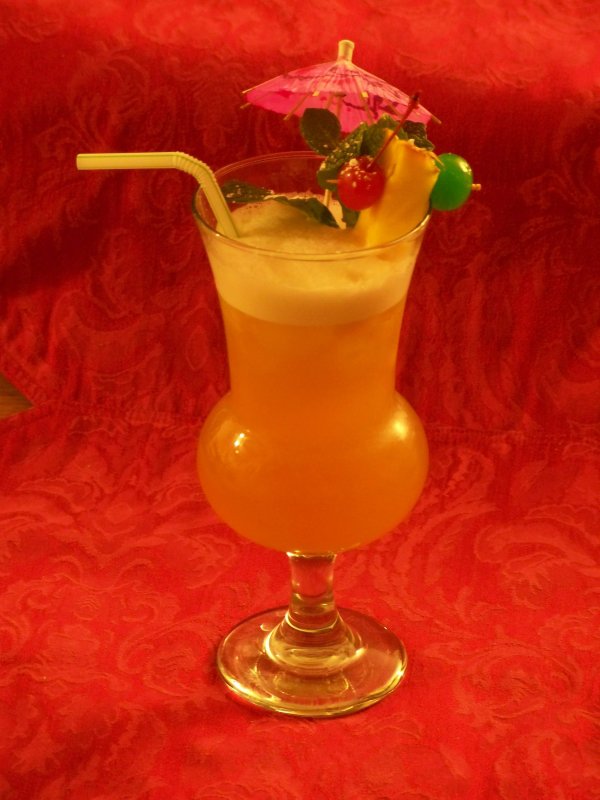 If you're a rum drinker, you're going to enjoy this cocktail. It includes white rum, golden rum, dark rum, and 151 proof rum. With a combination like that, how could you go wrong? Find the full recipe at esquire.com. Of course, once you're finished making it, you probably don't want to top it off with a tiny umbrella. It will ruin your scary Halloween theme.
---
4

Spellbinders with Devil's Eyeballs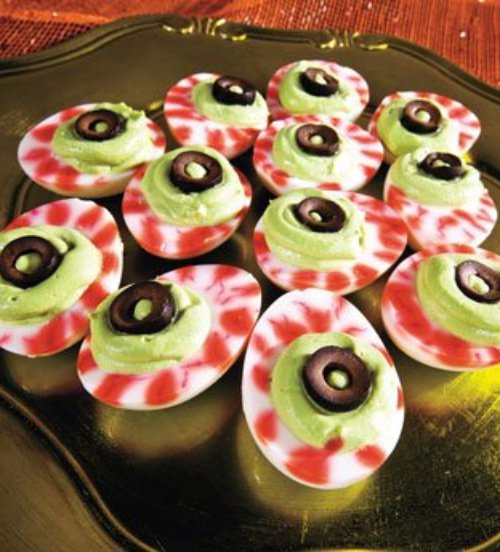 Here's another drink that should hit the spot. This recipe can be found at Foodnetwork.com, but the website gives you more than a recipe for a scrumptious cocktail. It also gives you the recipe for Devil's eyeballs. That way, you can plop them into your drinks to make it look like someone lost their body parts in your punch bowl.
---
5

Black Magic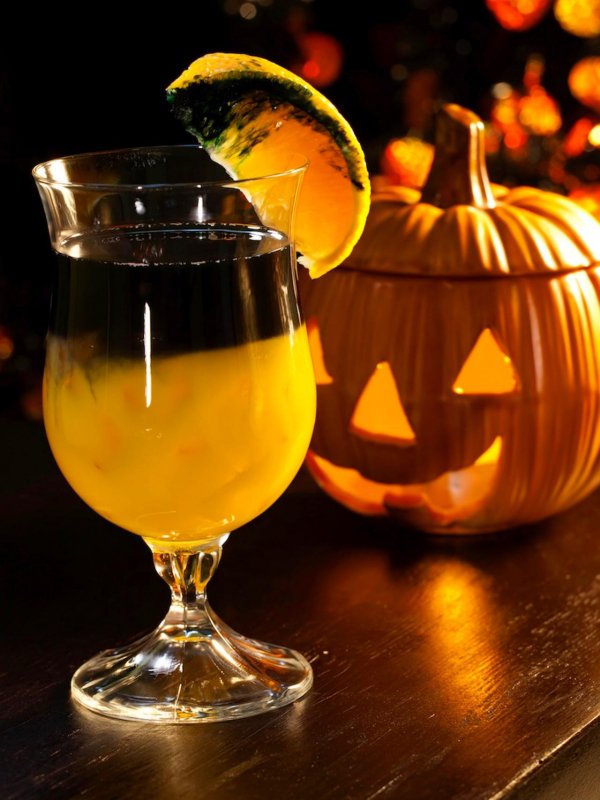 If you don't have a cabinet filled with different types of liquor, you should try creating this cocktail. All you really need is orange juice and black vodka. That won't cost you too much money, but it'll still give you a nice night of fun. Find the recipe at hgtv.com.
---
6

Bleeding Heart Martini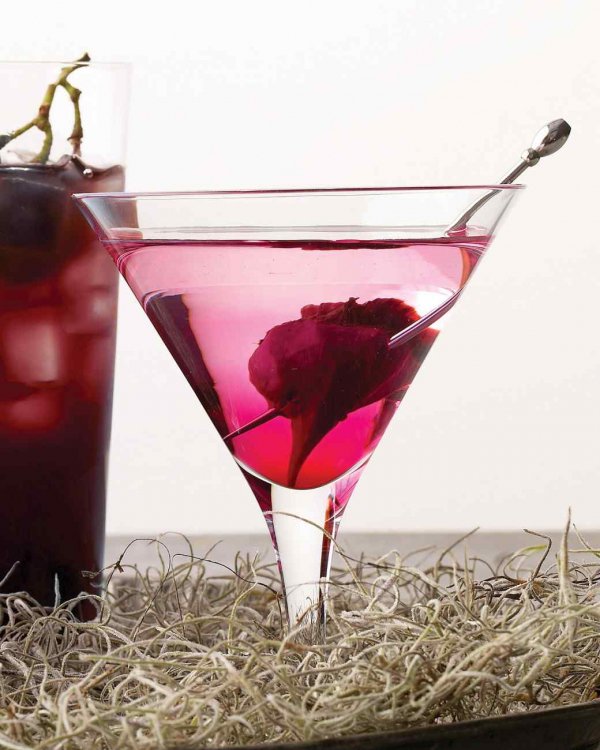 Don't underestimate Martha Stewert. She knows how to party. She proves that with her recipe for this drink, which is filled with dry vermouth and gin. Find the recipe here: marthastewart.com.
---
7

Ghost in the Graveyard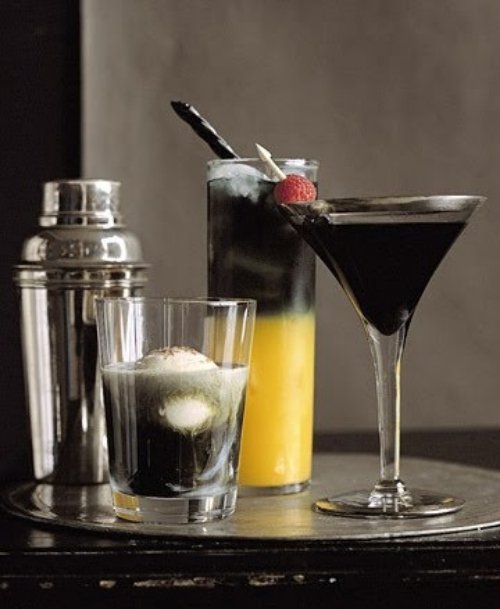 If you want to serve some drinks that look as spooky as their names sound, then you should try creating this beverage. Find the recipe at marthastewart.com, along with a few other Halloween themed recipes. Your options are endless!
When you serve cocktails like these, everyone will have a great time. Just make sure that you drink responsibly and never get behind the wheel of a car after enjoying your alcohol! What drinks are you planning on having this Halloween?
---
Comments
Popular
Related
Recent