10 Autumn Cookbooks You Must Read ...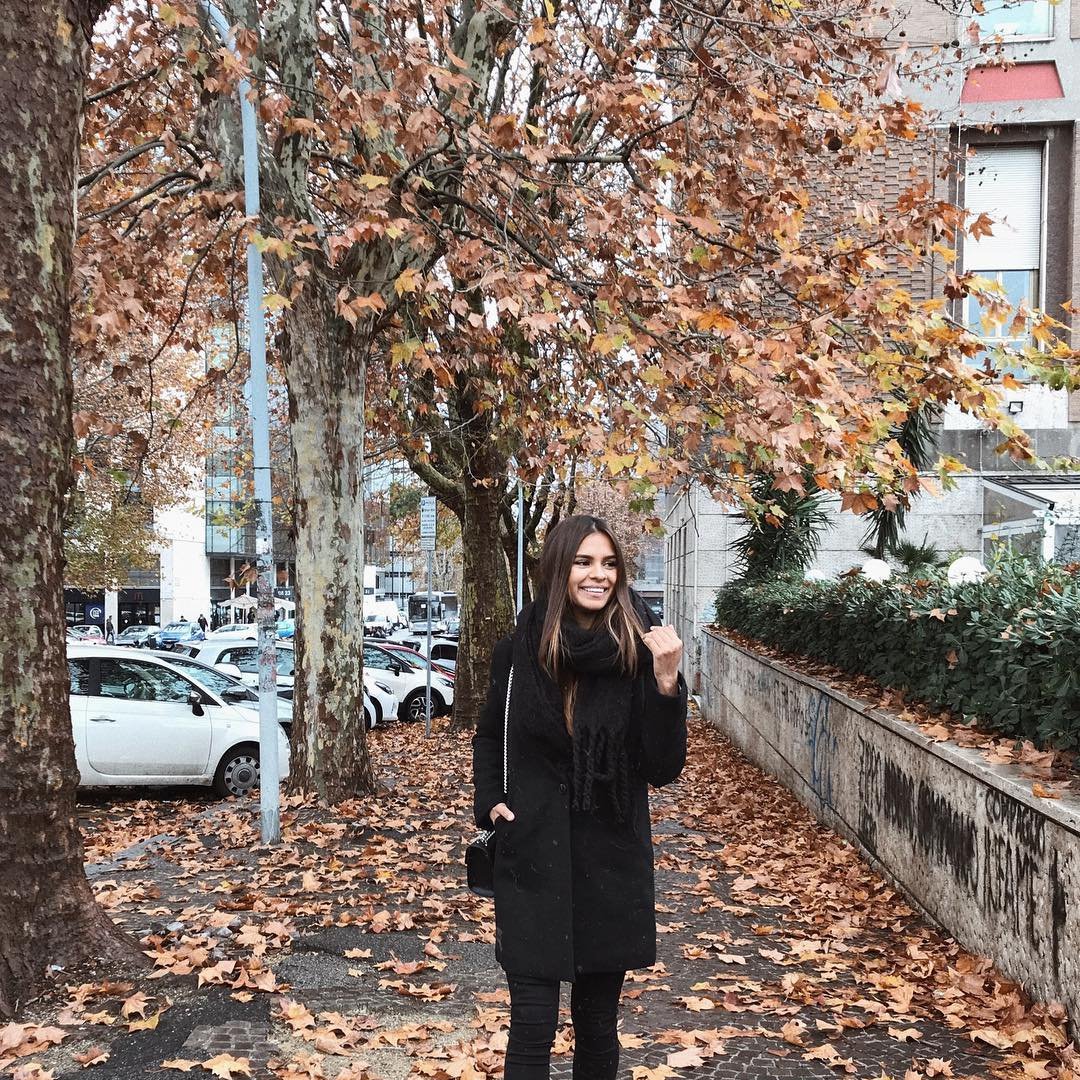 Are you a Summer lover or a Winter wonder? All the seasons have their pros and cons, but when the nights get colder and the evenings get darker, everyone starts reaching for the comfort food. This year, I've vowed to stay away from boxes of chocolates and doughnuts, and cook up some healthy homecooked food instead. Or at least try… Here are the ten autumn cookbooks I'm hoping will keep me on track!
1.

Jamie's 15 Minute Meals
Favorite Recipe: Pork masala with porcini rice and spring greens
Jamie Oliver is huge in the UK – in the run up to Christmas he'll dominate every channel with festive recipes and quick ways to cook old favorites. Not all of us want to spend six hours perfecting the perfect roast parsnips though, so for those occasions that you need good food fast, this recipe book is perfect. Every recipe is supposed to be ready in just fifteen minutes – and while it'll probably take me double that, there are some great ideas for cold days in here.
2.

Jerusalem by Yotam Ottolenghi
Favorite Recipe: Chicken with caramelized onion and cardamom rice, or spicy frikkeh soup with meatballs
So this might seem like a strange name for an autumn cookbook, but it does exactly what it says on the tin. Ottolenghi has collected a variety of recipes from his hometown in Jerusalem, and there are some amazing flavors here. With influences from Muslim, Jewish, Christian, Arab and Armenian communities, this is a truly multi-cultural cookbook and it's great fun to try something completely new. My cupboards are now full of random spices and bizarre ingredients – but it's all been a hit so far.
3.

Cinnamon Kitchen by Vivek Singh
Favorite Recipe: Scottish Angus fillet with masala potato chips
The Cinnamon Kitchen restaurant is one of the most popular places in London, so it's no wonder chef Vivek Singh has decided to share some of his recipes. From twists to classic dishes, like steaks, to proper Indian cuisine, these recipes range from easy to difficult – but all of them taste amazing. What sets Singh apart from the variety of other Indian cookbooks is the Western cooking methods, making following his instructions extra easy. You'll love this.
4.

The Great British Bake off
Favorite Recipe: Beef Wellington and Cranberry Pie
The Great British Bake Off has been a hit show for the past two years, and this book includes all the recipes from the series. It isn't the show that makes it great though – it's the easy to use format. Each recipe starts with basic instructions that even the most novice baker could follow. There are three sections that range in level of difficulty to turn your basic item into a showstopping meal. I've loved creating fancy meals without being completely stressed out – the only downside is that some recipes don't have pictures.
5.

James Martin Slow Cooking
Favorite Recipe: Braised halibut with chickpeas and chorizo
James Martin is perfect for creating dishes that are warm and filling without requiring too much effort. These slow cooking dishes tend to take minimal preparation, an hour or so of slow cooking or marinating, and no fiddly serving. They aren't just the stews and pies you'd expect either – there's a slow cooking rare mackerel recipe, for example, that's easy but oh-so-impressive.
6.

Antonio Carluccio – the Collection
Favorite Recipe: Spaghetti Bolognaise
Everyone loves Italian food – from pasta dishes to pizzas and doughs, it's filling, tasty and compliments wine perfectly. Antonio Carluccio has created an ultimate bible of authentic Italian food with over 300 recipes that taste great without being too much hassle. From the things you think you know such as spaghetti bolognese to antipasti and dolci, you'll certainly get some great ideas from this book.
Favorite Recipe: All of them!
This is one amazing autumn cookbook. There's over 250 of legendary Michel Roux' recipes here, ranging from breakfast ideas to starters, baking, party food and sauces. Everything is described perfectly and the book is full of pretty illustrations, and most importantly the food tastes great. I've made a few recipes from here and they've been loved by everyone from friends to my mother-in-law. Oh yes.
Favorite Recipe: Dried bean salad with walnuts and red basalmic and rapeseed oil
Tibits is the biggest vegetarian restaurant in the UK, and this book is a collection of their recipes adapted to be made at home. There is a variety of influences here, from Asia to India and Britain, and there's a recipe that will be perfect for any occasion. This is a great guide for creating vegetarian options – and also for those days when you want something lighter.
Favorite Recipe: Goujeres
This great autumn cookbook stems from one of the best ideas yet. Round up a collection of chefs from around the world and ask them what recipe they couldn't live without. The results are a range of recipes from every type of food you could think of. It's also great for trying things you'd usually not think of. The Goujeres are stunning – and one of my new favorite things to bake.
10.

Drinks – Unravelling the Mysteries of Flavor and Aroma in Drink
Favorite Recipe: Sweet grilled lemon margarita and nettle gimlet
Okay, so not your standard autumn cookbook, but this has some great cocktail recipes. Everyone who's tried it has loved the lemon margarita so far and the white truffle martini is a new night-in essential. Tony Conigliaro won International Bartender of the Year in 2009 and Bar of the Year in 2010 and 2011, so this guide to his top 50 cocktails is invaluable. Invest, get some ingredients in, and plan a great night in with the girls finding your favorite.
These autumn cookbooks are perfect for preventing the new-season lull – and some of the recipes can be easily adapted for spring and summer, too. There's everything from homely stews to British classics, easy recipes and impressive three-course meals. And hey, if you've slaved over the oven, you deserve a few chocolates…right?!
Top Image Source: barbaragarneaukelley.com
{{#comments_count}} Show Commnents ({{comments_count}}) {{/comments_count}}