Koh Samui is the jewel of Thailand's Gulf Islands, with stunning white sand beaches, turquoise waters, jungle waterfalls, and wildlife that ranges from emerald colored geckos to majestic elephants. Pick your paradise; from the chill, secluded beaches of Maenam to Chaweng, the best party in Koh Samui complete with fire dancers and tropical cocktails under the stars.
Whether you're down to party, bask in the sun or do some sightseeing in Koh Samui you have to sample the local cuisine. Do as the locals do and snack on mouthwatering fresh fruits like mango, pineapple, papaya, and dragon fruit. For only 20 baht (less than $1) the vendor will reach into their ice packed cart and chop it up right in front of you. Instantly refreshing!
Of course, you'll need to eat more than fruit! Fortunately, Koh Samui has an abundance of mouthwatering options to keep you full and happy.
Table of contents:
1

Breakfast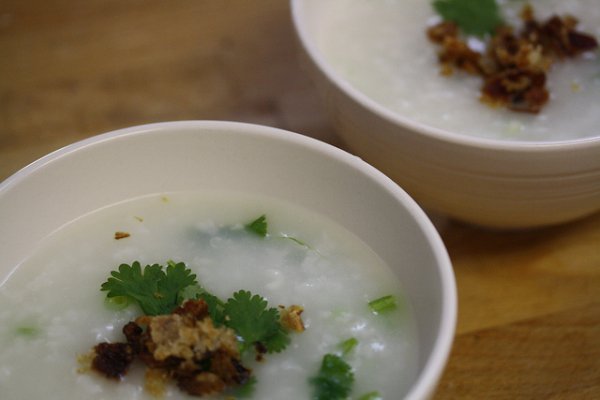 No island breakfast is complete without a coconut. Get your sweet little piece of nirvana from any vendor and watch them expertly hack it open in front of your eyes. Add a straw and spoon to scoop out the creamy white flesh, and you're prepared with nature's best hydration. A great way to start the day, especially if you had a late one the night before!
Dining options are varied all over the island so where to eat in Koh Samui largely depends on personal preference. The beaches of Choeng Mon are lovely for the first meal of the day. Dotted with thatched huts, the wide, lazy beach makes for a great spot to grab your coconut and take a stroll. Traditional Thai breakfast of pork congee can be found, as well as Western favorites like eggs, toast and bacon. Wash it down with a Thai iced coffee, prepared in front of you. It's full of sweetened condensed milk and plenty of ice, heaven right on earth.
2

Brunch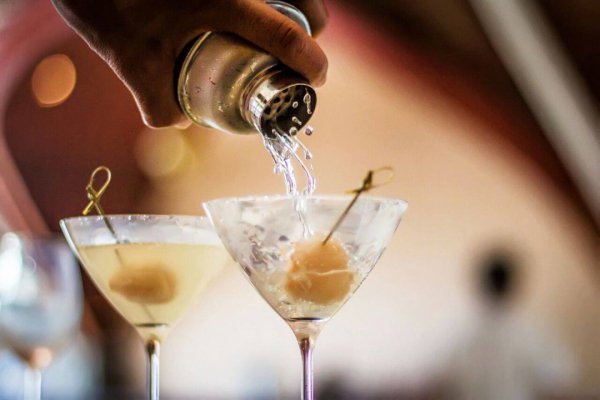 For Sunday Brunch in Koh Samui, head to Chaweng, Lipa Noi or Lamai. You'll enjoy a cornucopia of delicious foods from around the world in luxurious style. Save room for a glass or two of champagne, mimosa or an island Bloody Mary. Sunday Brunch in Koh Samui is a festive and elaborate affair where you can savor freshly sliced roast meat, sumptuous desserts, cheese from around the world and the most incredible seafood you've ever tasted. From plump oysters to tiger prawns the size of your hand, Koh Samui is made for seafood lovers. Take full advantage!
After brunch, take a quick stroll to Grandfather and Grandmother Rock in Lamai Beach and treat yourself to a delicious coconut ice cream served with fresh shavings in the shell. You'll never tolerate substandard dehydrated coconut flakes after you've tasted the real deal on Koh Samui.
3

Lunch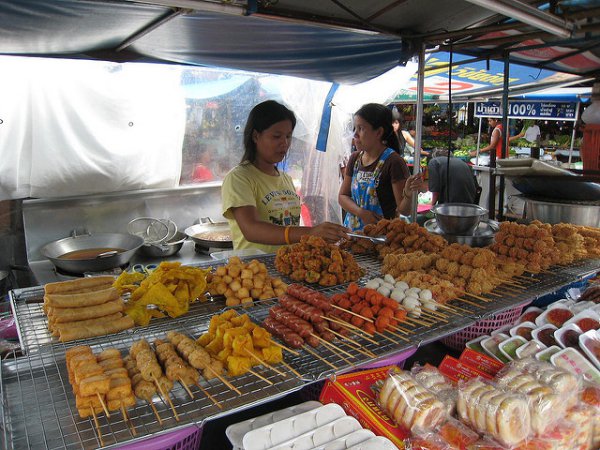 Grab a motorbike to experience the best sightseeing in Koh Samui and work up an appetite exploring jungle waterfalls and visiting the elephants. Lunch is the perfect time to sample a Koh Samui staple, Kway Tiao, or noodle soup. You can get this at roadside stands from Big Buddha to Taling Ngam. Be forewarned, you might find yourself instantly addicted to the delectable combination of noodles, meat, savory broth, and vegetables but at only 30-80 baht per serving, you can afford to get your fix whenever you'd like!
Other street food favorites include spicy papaya salad, satay, and roti, a sweet crepe full of banana and chocolate. Choose your favorite and stop by a local beach bar for a cold Singha or Chang beer, then go enjoy it on the beach.
4

Dinner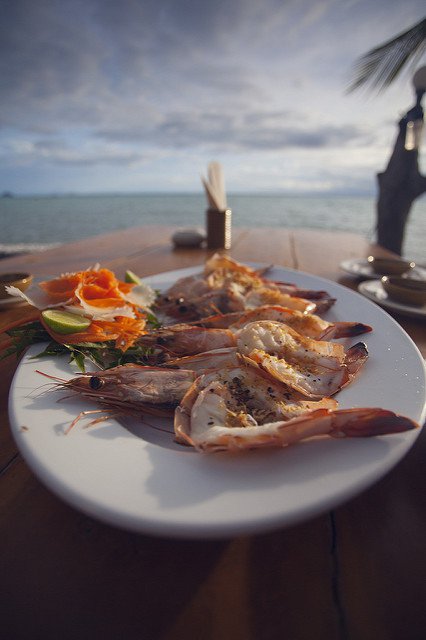 For dinner, head up to Bophut for Asian/Western fusion dining with a stunning backdrop of the gulf of Thailand. Ruby colored ahi tuna, snapper with fresh mango and smoked duck curry are just a few of the gastronomical joys you'll experience on the fantastic stretch of pristine beaches between Maenam and Fisherman's Village.
If you're craving more excitement, Chaweng is only 20 minutes down the road, offering up the best party in Koh Samui alongside mouthwatering Thai traditional favorites like Pad Thai and Massaman Curry. Whether you prefer a calm evening with the gulf of Thailand for company or wild beach bars and fire shows, you can find it on Koh Samui's famous east coast.
It's easy to see why food lovers flock to Koh Samui for marvelous dishes. With so many incredible dining options and scenery like no other, Koh Samui is a culinary mecca surrounded by natural splendor.
Please rate this article