Pairing food with drinks can be a lot of fun for your next party or date night in, and there are a lot of amazing snacks to serve with wine! So suds up those wine glasses and snack trays! Grab your favorite bottle. Then, uncork it and serve a tasty spread with some of the best snacks to serve with wine.
---
1

Chocolate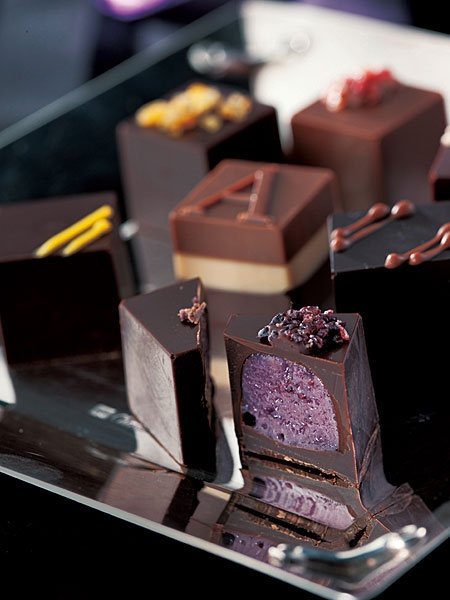 Chocolate is one of the sweetest snacks to serve with wine! Plain dark chocolate is amazing with either white or red wine, and richer truffle varieties are great with drier wines. If you're really in for a sweet pairing, match a chilled Moscato wine with your favorite chocolate treat. Cookies, candy or even brownies are divine!
---
2

Berries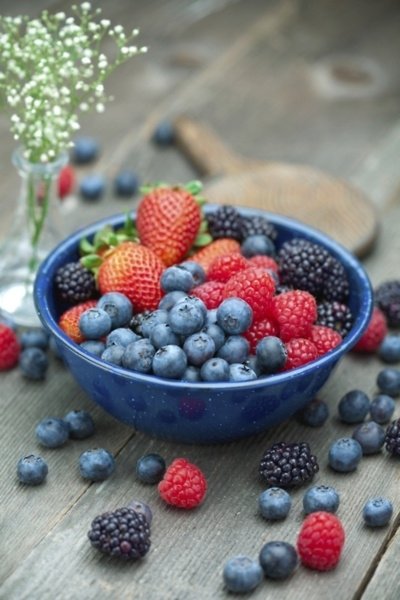 Strawberries, raspberries, blueberries and blackberries are all amazing with wine. Pick your favorite type of berry to serve, or try a mixture. They also work well when frozen a bit and dropped directly into your wine glass. (Pretty and tasty!) Lastly, berries make any spread brighter when displayed in your favorite little bowls — perfect to add to your spread!
---
3

Italian Fare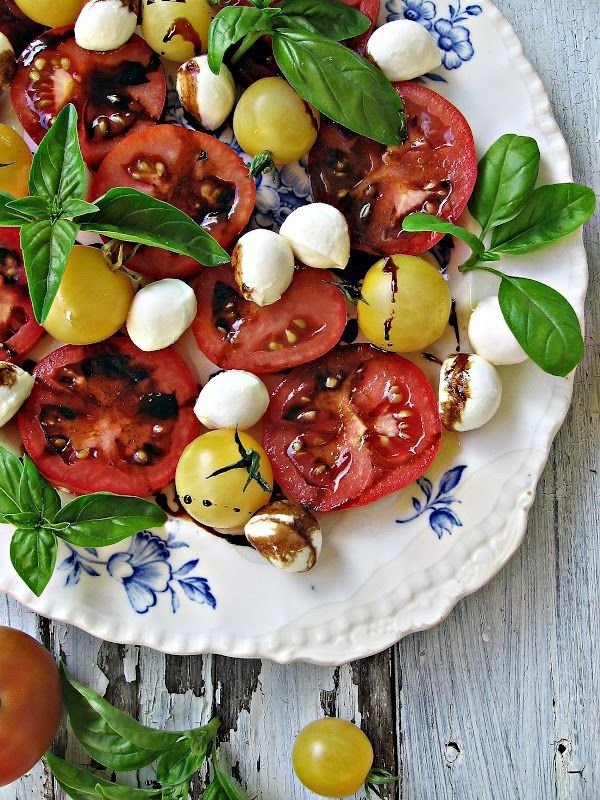 We can't talk wine and food pairings without mentioning Italian food! Though pizza and pasta are the typical, branch out a bit! Experiment with unique snacks. Try a salami and mozzarella spread — or bread dipped in an oregano and basil dried spice blend. Also don't forget the all-time favorite: caprese salad!
---
4

Cheese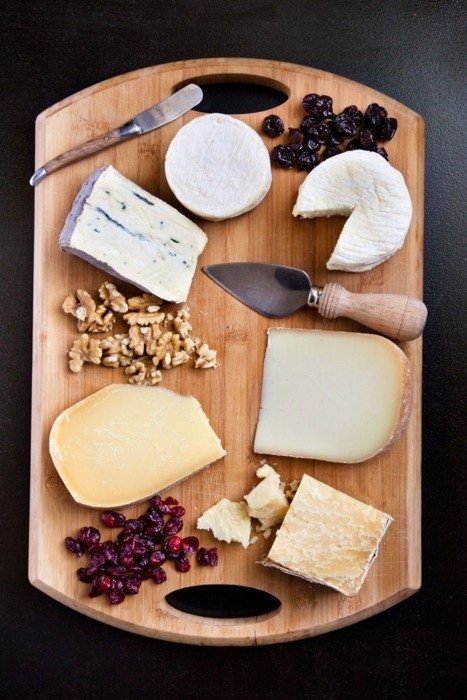 Wine and cheese are another all-time classic pairing! Cube your favorite cheeses with toothpicks for a great snack with wine. Check out the fine cheeses section at your grocery store. Experiment with different textures and flavors, and discover which you like best with different types of wine. Be sure to serve with some crackers or veggies as well, since cheese itself can be addictive!
---
5

Hummus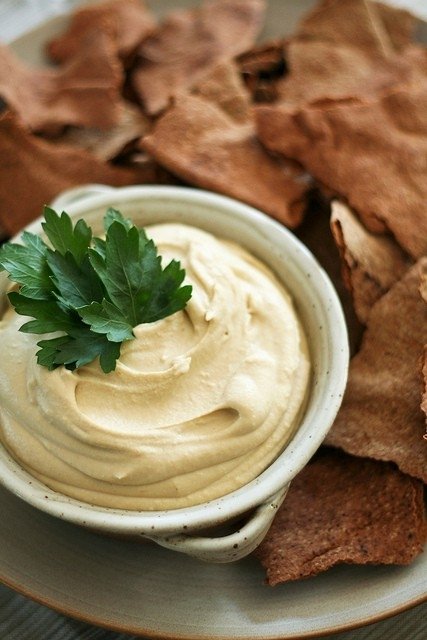 The hearty fullness of hummus is great with a good, robust red wine. Grab some at the store, or make your own! Packed with protein, it'll also keep hunger at bay! Serve with veggies or a soft pita bread, and add some paprika to your hummus for color and spice! You can also add a touch of olive oil for the perfect wine match-up.
---
6

Cashews or Pistachios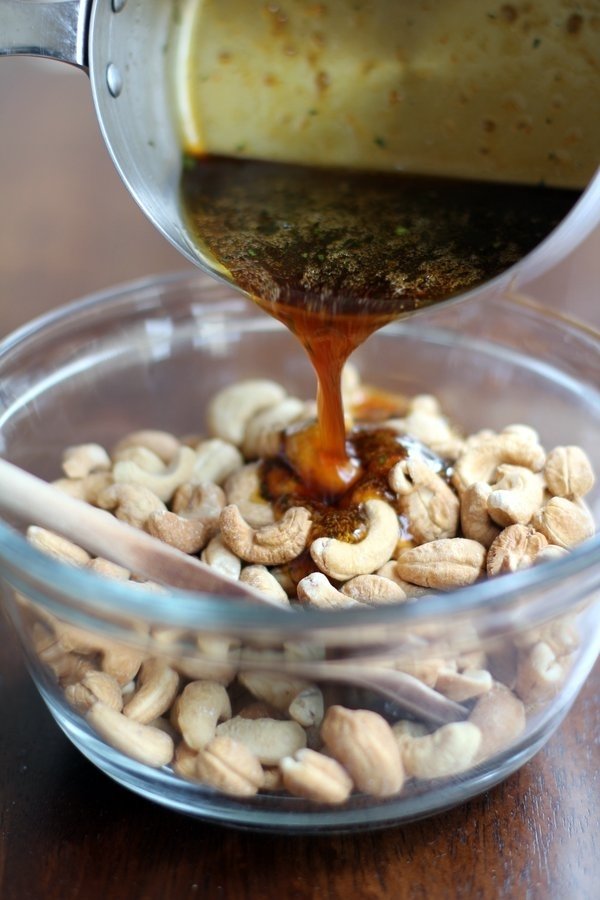 Like peanuts are to beer, richer nuts are great with your favorite wine. Pack 'em in tiny bowls to place around your spread for a quick bite. Try tossing with a simple cereal, too, for variety. Add a dash of cinnamon to cashews if you're serving an extra sweet wine! Just make sure you have a bowl laid out for those pistachio shells.
7

Wasabi Peas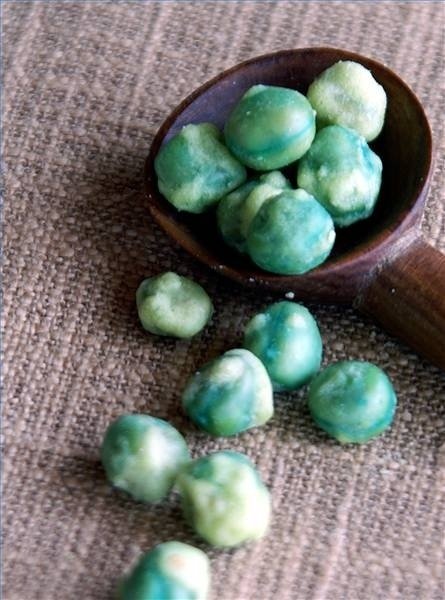 If you like wasabi, these little treats will go great with your next glass! Serving up just the right amount of kick, wasabi peas surprise your palette and help bring out new flavors of the wine you're sipping. Find them at your local health food store. They're usually near the other salty treats. Don't take my word for it - try this one!
---
8

Grapes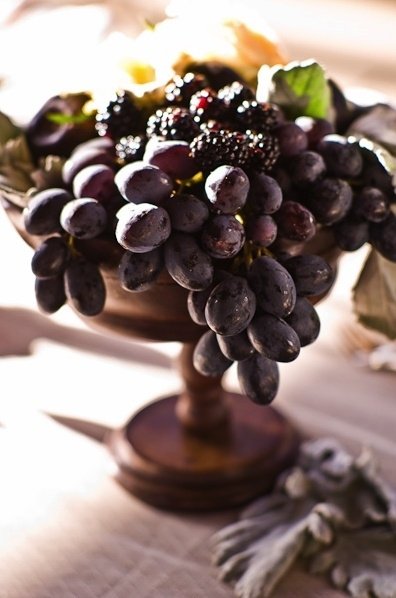 You wouldn't think eating grapes while sipping wine would make sense, but it's delicious! Go for sour green grapes if you have a lighter wine, and richer black or purple grapes for heavier varieties. Keep them chilled or even just a bit frozen for a great treat on hotter days. Grapes are also great at room-temperature for chillier times — not to mention, they also make a pretty spread fancier!
It's not hard to find tons of snacks to serve with wine. Give one of these a try at your next get together or movie night! What other great snacks have you discovered?
---
Comments
Popular
Related
Recent