7 Brilliant Uses for Mayonnaise That You May Not Know of ...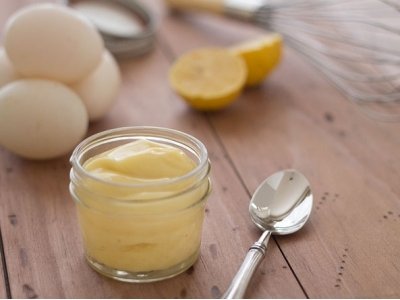 Whether you love it or hate it, it's almost a given that there is a jar of mayonnaise in your cupboards somewhere, so if you're not enjoying it mixed into salads or slathered onto sandwiches, check out these amazing non-edible uses for mayonnaise. Who knows, you might even find yourself stocking up on it to use around the house, or in your beauty routine. You just won't believe these uses for mayonnaise!
1.

Give Your Plants a Shine…
One of the most random uses for mayonnaise, but definitely one that you should try. Pro florists use mayonnaise to make their plants look even healthier, and ensure that they catch your eye. Get the look by dusting plant leaves to remove debris that makes them look old, and removing any dead or dying leaves using scissors. Then dab a blob of mayo onto the leaves using a wet cloth, and shine. They'll soon be super shiny, and healthier than ever.
Yes, really. Mayonnaise is full of oil, and its thick texture makes it perfect for turning into a hair masque. Try applying a generous layer to your hair, ensuring that you fully cover the ends, and leaving it to sink in for around fifteen minutes. Rinse off well, ensuring that you get it all off, and you'll be left with super healthy hair. For an even deeper condition, try using mayonnaise made with olive oil.
This is a great tip for Christmas time, when sticky pine sap can make a real mess of your decorations. Mayonnaise is great at removing tree sap of any variety, and it doesn't take much scrubbing. Just rub a small spoonful of mayo into the hands, using it like a hand lotion, and rinse. The sap will come straight off.
Yes, you don't need to cut off the hair, or try freezing it. For those gum-in-hair situations, just reach for the mayonnaise. You'll want a big spoonful of mayo, applied onto the hair. Spend a few minutes massaging it into the gum and hair, and wait a moment. You should then be able to work the gum out of the hair, keeping the hairstyle in tact. Much better than random bald patches.
Like exfoliating, but prefer something less grainy than the commercially-available scrubs? Grab your mayo. Start by identifying any dry, rough patches of skin, so that you can make sure you don't miss any. Then apply a dab of mayonnaise to each of these patches, letting it sit for at least ten minutes. Wash away with a damp, warm cloth, and your skin will be hydrated and happy, with dead skin removed. Easy, and not at all grainy.
A quick wipe of mayo across a wall is ideal for removing crayon marks, and it also works on wood! We'd recommend testing this on a small patch of wall first, in an inconspicuous area, to make sure that the paint doesn't react. Once you've confirmed that it's all okay, smear mayonnaise across the crayon, and leave for a few minutes. Once you wipe away, any scribbles will be history. You can even use it as an alternative to WD40, taking the squeak out of doors and cupboards.
This is another of the really random uses for mayonnaise, but it's definitely worth keeping it in mind. Because of its oily nature, mayonnaise is great for improving nail strength and appearance. Don't massage it into the skin, though – for best results, put mayonnaise in a bowl, and submerge your fingers for five to ten minutes. Remove and wash your hands, and your nails will be better than ever.
So there we have it, there are plenty of uses for mayonnaise despite eating it! If you're not a fan, try using it for some of these purposes instead. I was really surprised at what it does to hair and nails, and it can fix a huge amount of home problems! Do you know of any other uses for mayonnaise? Leave a comment and let me know!
{{#comments_count}} Show Commnents ({{comments_count}}) {{/comments_count}}