Protein is a pretty important nutrient because it plays a role in so many of your body's functions. Ideally, you should be including some sort of protein at every meal. Meat is one of your top choices, but it can get pricey. Fortunately, you can make meat work in your budget and there are loads of other sources of protein that can save you some money too. Try any of these delicious ideas and you'll have a tasty meal and some cash in your pocket.
---
1

Roasted Vegetables with Eggs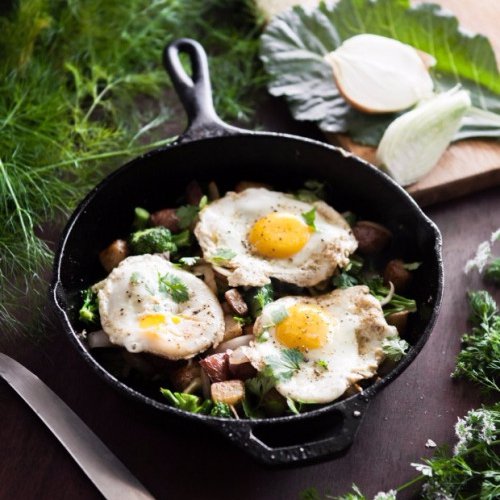 This meal is both filling and packed with protein. Simply roast broccoli, carrots, cauliflower or bell peppers and top them with a fried egg. Yum!
2

Black Bean Soup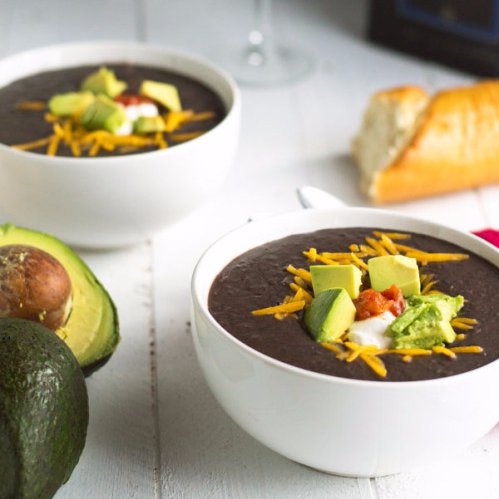 Beans are one of your best sources of protein when you are avoiding meat. Soak the beans, then cook them in veggie broth. Season with your favorite herbs and spices and thicken with a bit of sour cream before serving.
stevematthew
In light of the fact that not all vegan protein su...
---
3

Bean Salad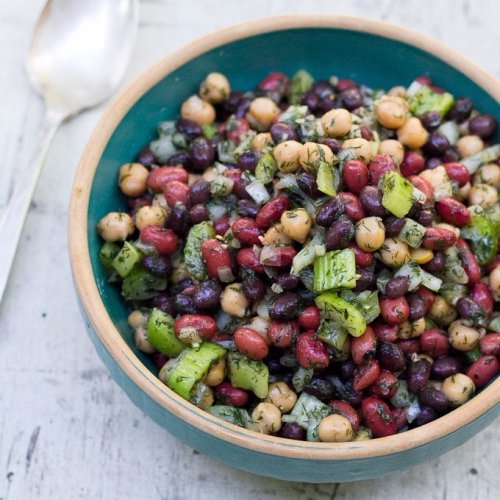 Not feeling soup? Bean salad is a fun alternative. Combine cooked black beans with chopped mango, jalapeno and red onion. Drizzle with vinaigrette and garnish with cilantro.
---
4

Chicken Burritos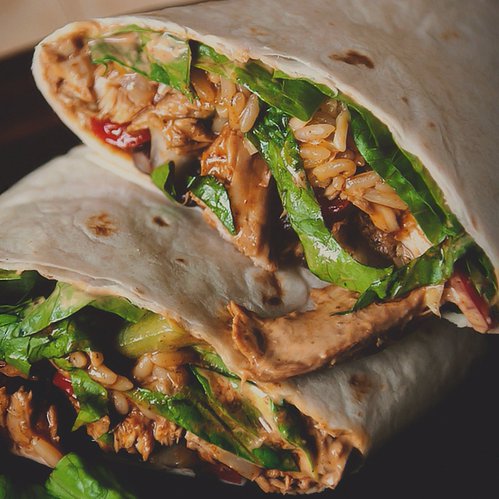 Unlike other types of meat, chicken is pretty affordable and you only need a little bit to make a burrito. Stuff a whole grain tortilla with shredded cooked chicken, diced tomatoes, chopped avocado and cheese and you have a cheap and protein filled meal you'll love.
---
5

Grilled Tilapia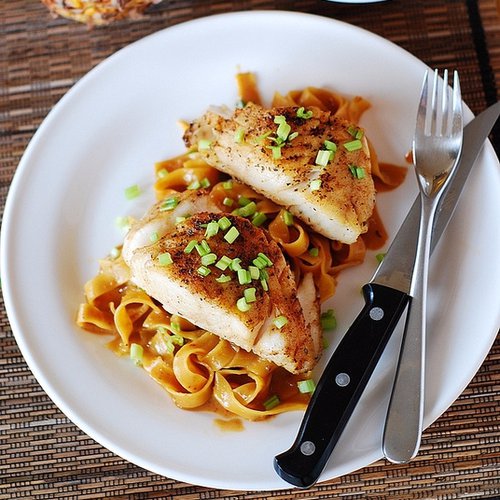 Compared to other kinds of fish, tilapia is pretty affordable and has a great mild taste you'll really love. Coat yours with breadcrumbs and bake, then serve it over sauteed spinach or with a baked sweet potato.
---
6

Lemon Tuna in Pitas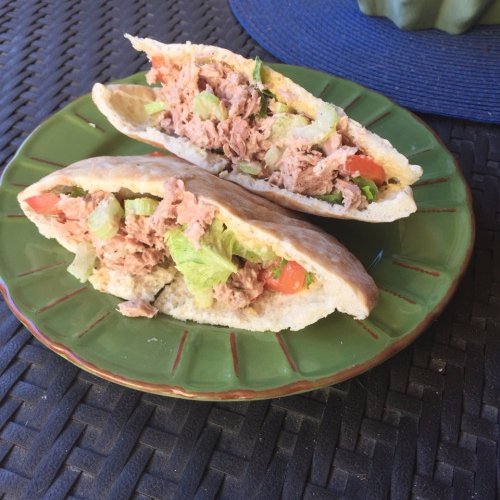 Canned tuna is a budget savvy girl's best friend. You can easily get two meals out of it or share a can with a friend. Toss the tuna with fresh lemon juice and pile it in a pita pocket with spinach and tomato.
---
7

Bean Tostadas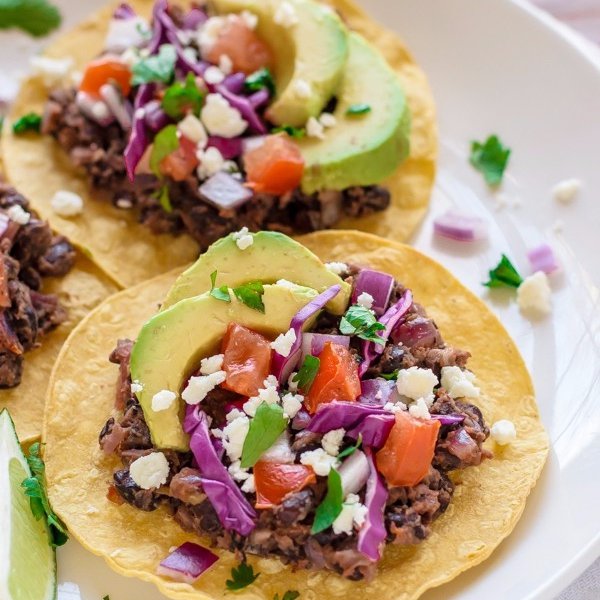 When you're craving something south of the border, this recipe is sure to please. Spread a tostada shell with mashed pinto beans, then pile it with lettuce, tomato, avocado, cheese and salsa.
---
8

Chef Salad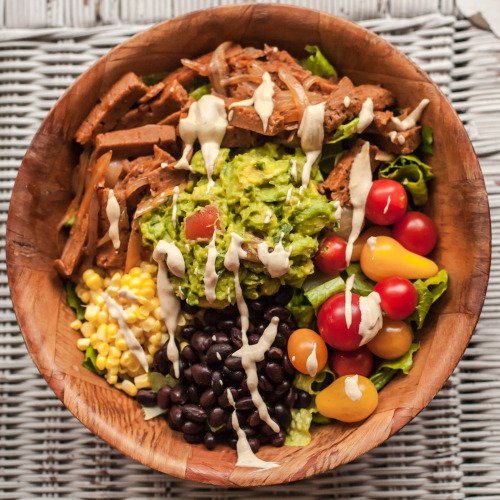 A salad is a pretty affordable thing to make and you can pump up the protein with a bit of leftover chicken, steak or salmon. Combine the meat with your favorite veggies and top with low-calorie dressing.
---
9

Veggie Omelet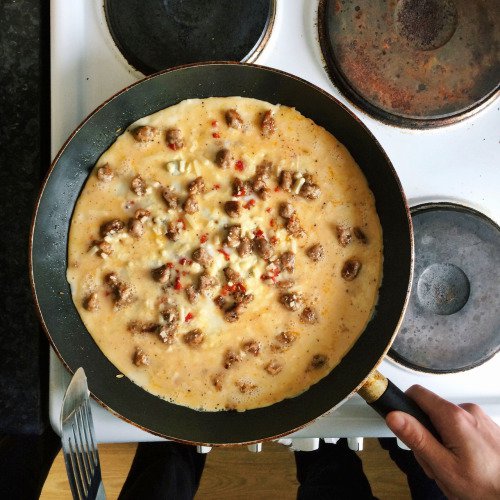 This is one of my favorite quick and cheap meals. Prepare your omelet with two eggs, then stuff it with bell peppers, onions, olives, tomatoes, cheese and any other item you love.
---
10

Stuffed Avocado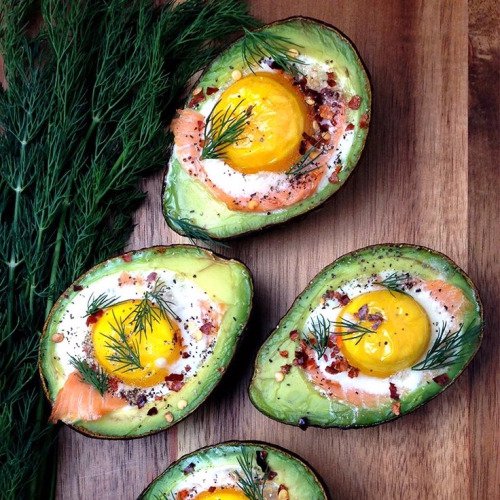 Avocados are full of healthy fats, which is great for satisfying your appetite. Break an egg into one half and bake until the egg sets. Or, fill the cavity with canned tuna and a drizzle of salsa.
---
11

Salmon Burgers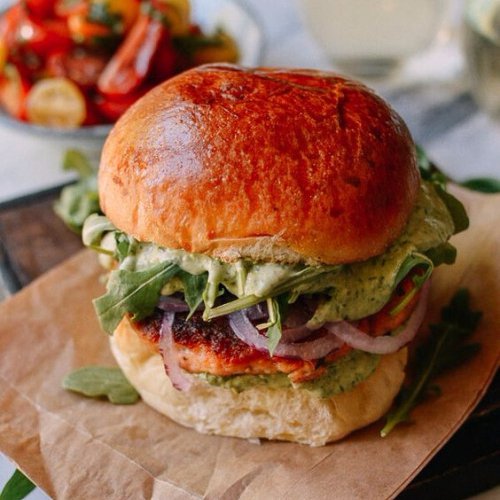 Fresh salmon fillets aren't that affordable, but canned salmon is much more budget friendly. Combine it with breadcrumbs, an egg and your favorite spices, then form into a patty and bake.
---
12

Shrimp on Pasta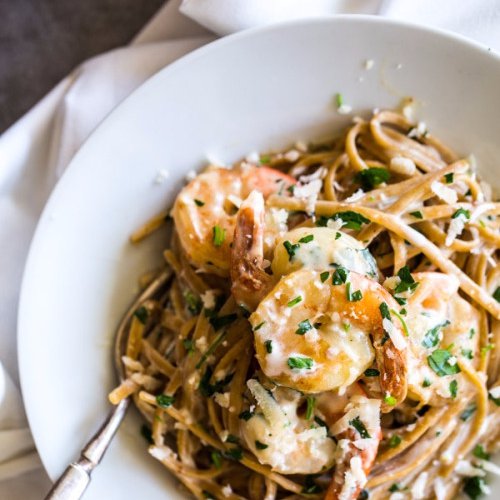 Shrimp isn't too expensive when you buy it frozen and one bag can create a multitude of meals. Saute a few shrimp in butter with garlic, then serve over cooked angel hair pasta with spinach.
---
13

Egg Salad on Toast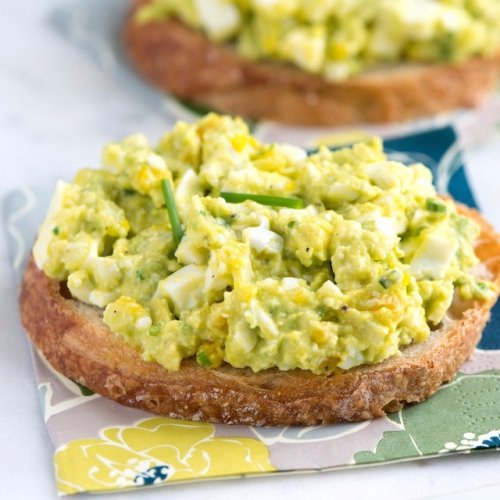 Here's a high protein meal that's great for breakfast or a quick dinner. Chop a couple of hard boiled eggs and stir them with a bit of mayo and mustard and some salt and pepper. Spread the mixture on a slice of toast.
---
14

Yogurt Parfait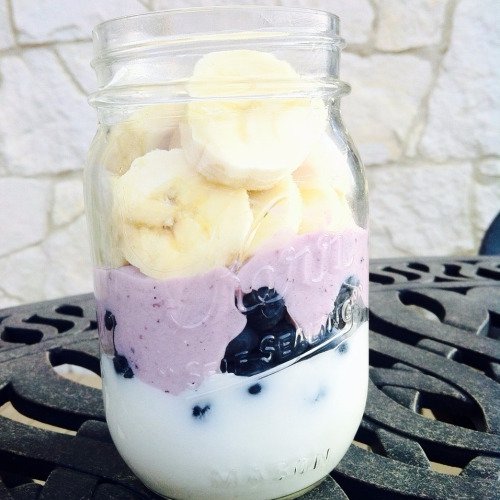 This is a fast meal for lunch that's packed with protein. Start with a cup or so of plain Greek yogurt. Top it with a handful of granola and freshly chopped strawberries and blueberries. Drizzle with honey and serve.
---
15

Stir-Fried Tofu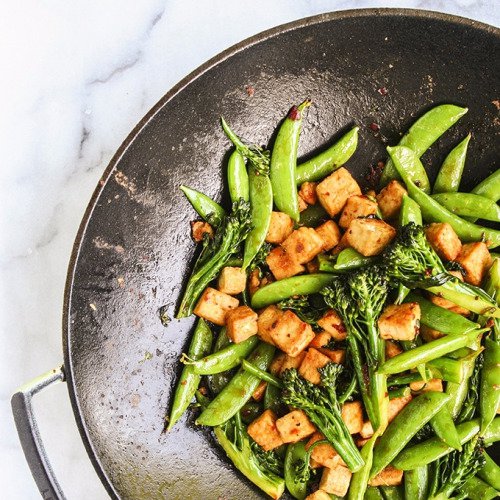 Tofu is a wonderful meat alternative that tends to take on the flavor of what you cook it with. Stir-fry cubes of tofu with carrots, celery, snow peas and a dash of soy sauce for flavor.
---
16

Quinoa Tacos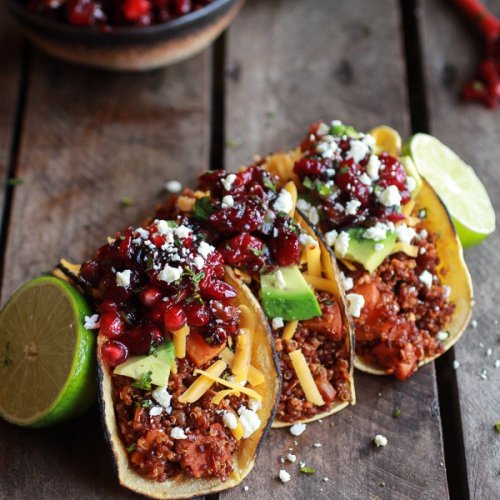 Quinoa is wonderful hot or cold, which makes it a great choice for tacos. Cook according to the package directions, then season the quinoa with taco seasoning. Pile it into taco shells and top with your favorite fixings.
---
17

Lentil Soup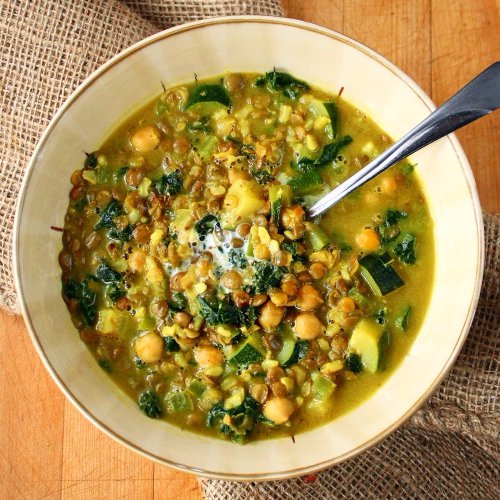 Lentils are packed with protein and super versatile. Toss them into vegetable soup or cook them in chicken broth and add kale and curry for an ethnic taste.
What other high protein ideas can you share? Which of these do you want to try first?
---
Comments
Popular
Related
Recent