22 Candy Creations You Need to See to Believe ...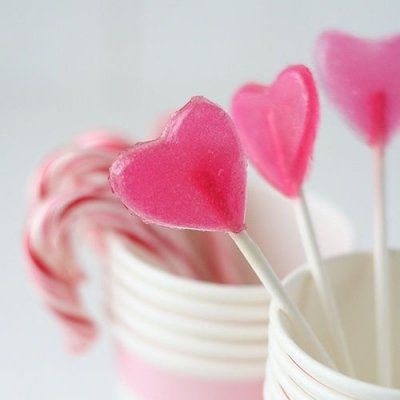 Candy is pretty much something that everyone likes so making candy creation is not only fun but tasty too. There are so many kinds of candy on store shelves and so many awesome things you can do with it. Candy creations are a great option for any event, holiday or celebration. Check out these awe inspiring examples and get ready to make a candy masterpiece of your very own.
1.

Lollipop Sucker Centerpiece Vase
Via Dum Dum Lollipop Sucker Candy ...
This candy creation is great as table decor at a party and gives you an easy favor to hand out when your guests leave.
2.

Chocolate Cake with a Candy Makeover
Via Candy Cravings Stop Here: 31 ...
Cover a plain cake with frosting and lots of candy for an eye appealing and delicious confection.
Via 10 Fun and easy Easter ...
What a tasty and fun craft to do with little ones. Jellybeans are a crowd pleaser so you can't go wrong with this one.
4.

Personalize for Any Birthday or Holiday
Via DIY Father's Day Gift - ...
This DIY gift is perfect for anyone on your list and works for any celebration too.
Via Teach Genetics With Edible DNA
Whether you make this for a school project or just for fun, it's going to taste yummy when you chow it down.
Via Etsy :: Your place to ...
Use colored and themed candies of many kinds to make customized birthday party favors for boys and girls.
9.

Thanksgiving Confection
Via partycity.com
These adorable little turkeys will make your Thanksgiving even more memorable.
Via 3 tier candy cakes
Here's another candy creation that you can modify for anyone and any event.
13.

Peanut Butter Cup Brownie Batter Dip
Via 75+ Ways to Use Leftover ...
This creation might not win any awards for looks, but it will more than make up for it with taste.
Via Red Candy Buffet!
Could anything be more fantastic looking than this red and white spread of candy?
15.

Peppermint Candy Centerpiece
Via Kristen's Creations
Not only does this look fantastic, but the candle warms the peppermints, giving off a heavenly scent at the same time.
Via Tutorial: How to Make a ...
It turns out that melting peppermints in the oven turns them into adorable little dishes like this cupcake stand.
Breakfast will never be the same once you've made it out of candy.
Via Lemon Tree Cupcakes
Candy is the perfect thing for making edible cupcake decorations that look as good as they taste.