When we think of celebrity chef restaurants, we generally connect them to the US and Europe. And when we think of the Caribbean, we think of white sand beaches and turquoise seas. So, what about a combination of the two? The food is a significant feature of a Caribbean vacation and if you're a gourmet, you'll love that there are more celebrity chef restaurants in the region than you probably ever knew about.
Table of contents:
1

Bobby Flay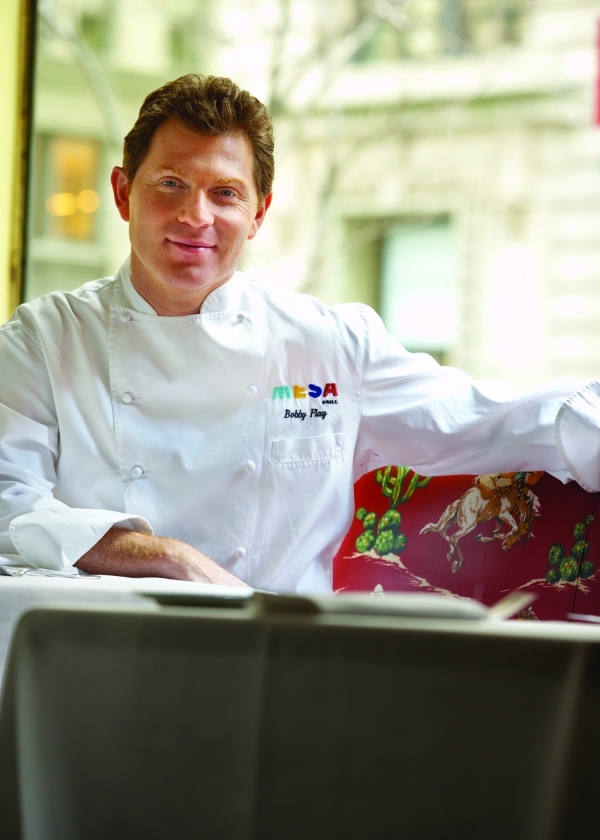 Among the most well known celebrity chef restaurants is Bobby Flay's Mesa Grill. If you are a fan you can visit his Bahamian establishment. It's at the Atlantis Paradise Island Resort and retains the same name – Mesa Grill. And don't expect anything radically different here. The restaurant may make use of local ingredients but the menu is classic Bobby Flay. There are special dishes only available in this island restaurant, but they follow the standard Bobby Flay style – such as lobster tail in red chile-coconut sauce and squid and conch salad with orange-chipotle vinaigrette.
2

Gary Rhodes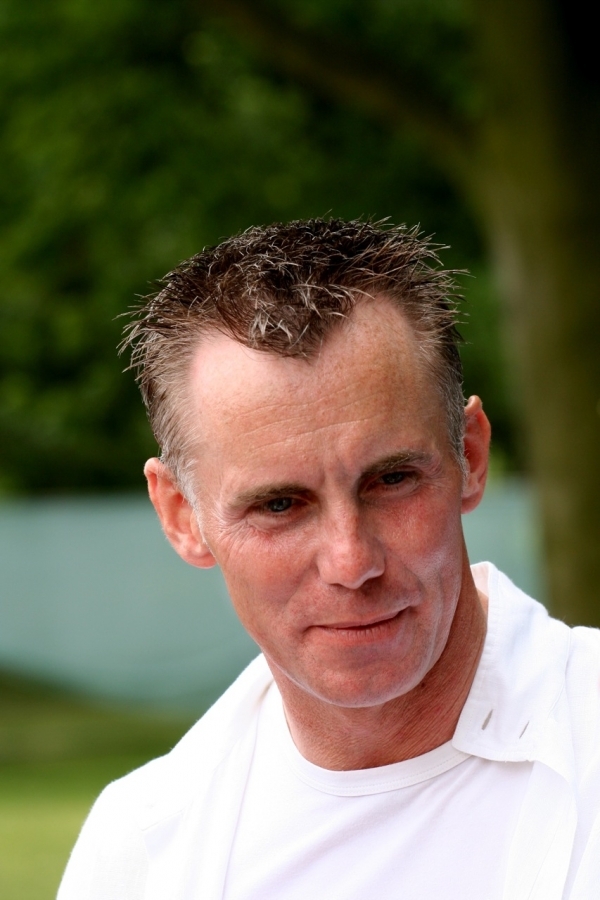 For a while Gary Rhodes was one of the most exposed chefs on British television. His media presence has declined in the last few years as he has been concentrating on building his food empire. He was one of the first to set up a Caribbean outpost and you can find it at the Gary Rhodes Restaurant at the Calabash Hotel in Grenada. As you would expect from celebrity chef restaurants, local produce is heavily featured and much of the menu is grown in the hotel's garden. You get the Rhodes touch to Caribbean staples such as fish with ginger butter and passion fruit and pineapple and a shrimp and callaloo tart.
3

Jean-Georges Vongerichten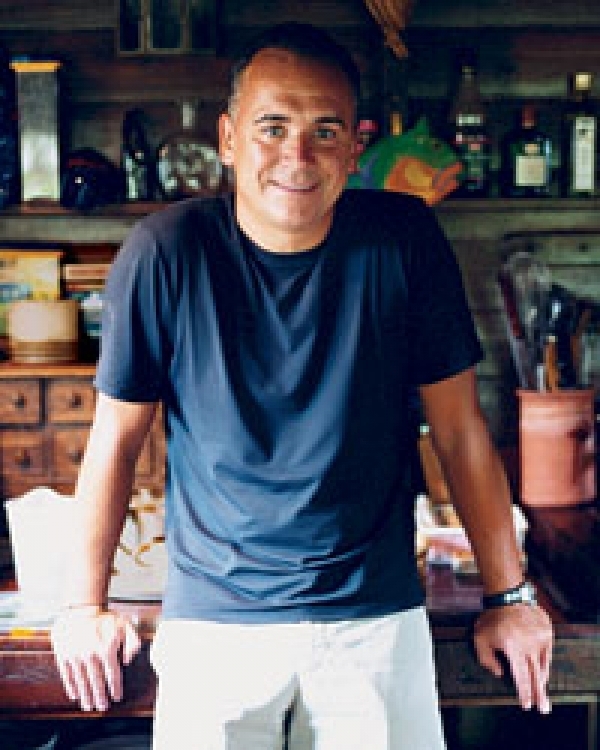 Restaurants in the Caribbean should be chic and beautiful, set near a white sand beach with glorious views of the ocean. That's exactly what you get at Dune. This Vongerichten restaurant is found at the Ocean Club in the Bahamas – and yes, this is the very same Ocean Club that features so prominently in the James Bond movie, Casino Royale. The menu is an innovative blend of Asian and French cuisine suffused with a distinctive Bahamian influence. It's a large open display kitchen and you can eat freshly caught, local nut and seed crusted mahi-mahi on alfresco patios. Vongerichten also has a second Caribbean venture – Fern at St. Regis Bahia Beach, Puerto Rico.
4

Michael Schwartz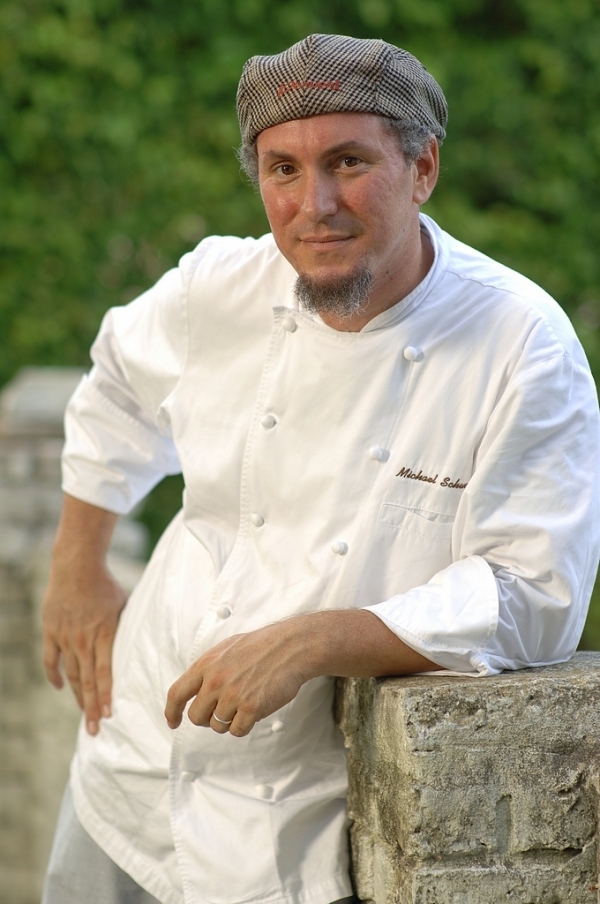 This James Beard Award winner has found a Caribbean home on the island of Grand Cayman. It is called, rather unimaginatively, Michael's Genuine Food and Drink. The setting is better than the name as it is on the harbor at Camana Bay. The menu is full of local, sustainable ingredients sourced through relationships cultivated between the restaurant and local farmers and fishermen. You can tuck into wood smoked okra, crispy hominy and pan roasted whole snapper while enjoying the stunning view across the bay.
5

Nobu Matsuhisa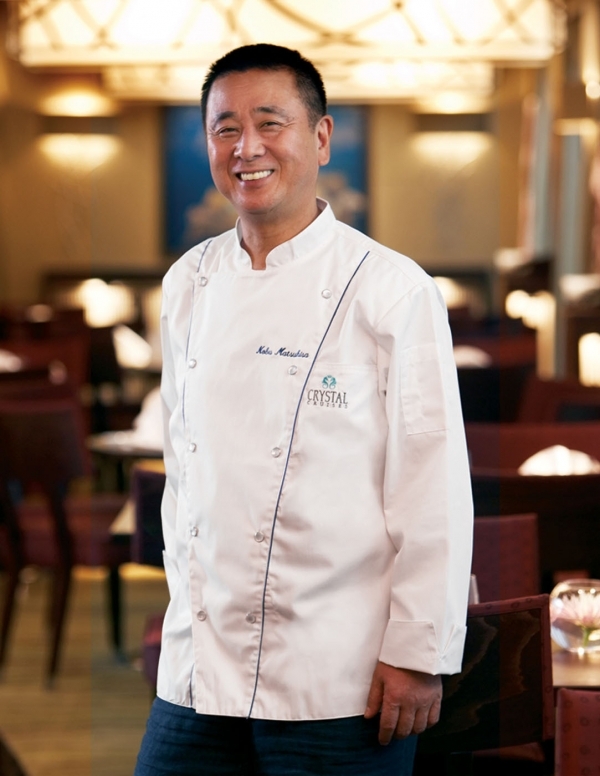 The Atlantis Paradise Island Resort is not content with just one, but has two celebrity chef restaurants. As well as Flay's Mesa Grill, world famous sushi chef Nobu has a Caribbean presence too. Nobu at Atlantis is a trademark Nobu with a huge menu of the chef's classic sushi and hot Japanese dishes. Most of the seafood is sourced locally, but there's also imported items like Wagyu beef from Australia. If you have a passion for sake, you don't want to miss a drink in the sake cellar.
6

Eric Ripert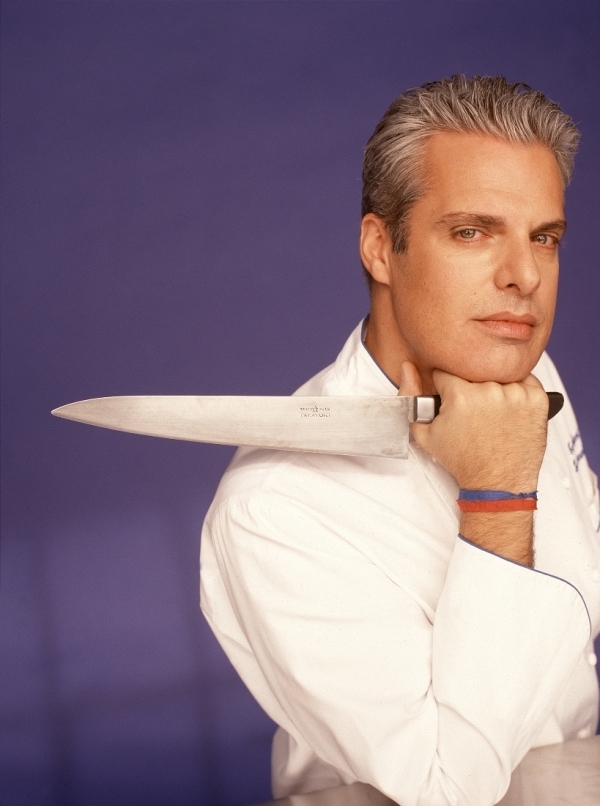 It seems that Grand Cayman is the Mecca for restaurants run by celebrity chefs. Not only can the island boast Bobby Flay and Nobu Matsuhisa, but you add Eric Ripert to the list too. Eric Ripert is probably the most celebrated seafood chef in the world, so it seems fitting that the abundant Caribbean Sea attracts him. The Ripert establishment is Blue and is in the Ritz Carlton Hotel. There you will find the freshest fish and seafood delivered with the chef's trademark impeccability, and be happy in the knowledge that the ingredients have been locally sourced from sustainable resources. The tasting menu is a good place to start and each dish is served with a perfectly matched wine.
7

José Andrés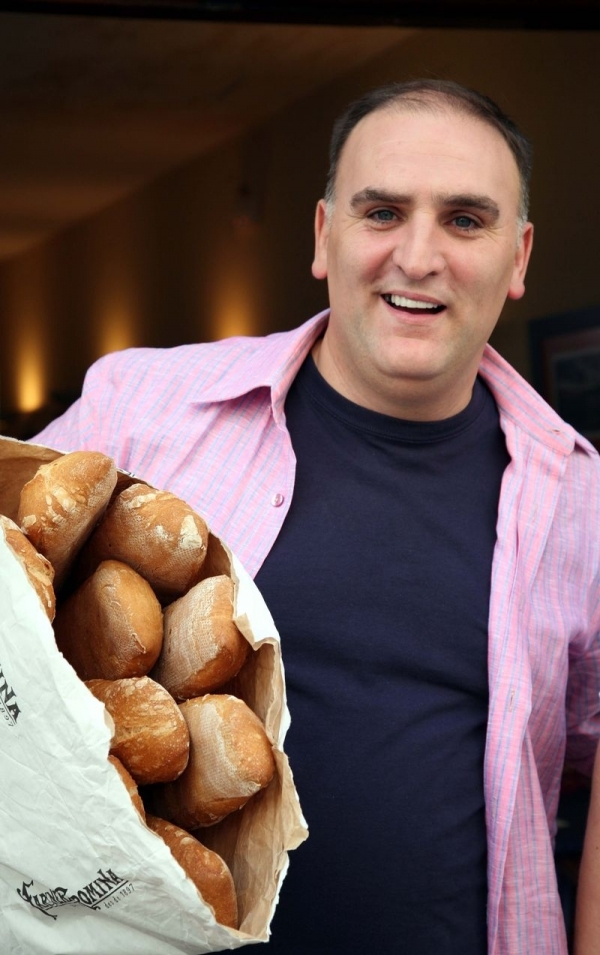 This Spanish chef is credited with bringing the "small plates" concept to the USA and featured in the Time Magazine's 100 Most Influential People in the World list in 2012. He has 10 restaurants, one of which is in Puerto Rico. Mi Casa is in the Dorado Beach Hotel (Ritz Carlton) – considered one of the Caribbean's most luxurious resorts hotels. While enjoying the views of the Caribbean coastline, you can delight in a menu of artfully crafted dishes, which includes a number of the Andrés classic "small plates," all making the best of local, farm-fresh ingredients.
It still seems the Caribbean is lacking a real presence of celebrity chef restaurants. Maybe more will make their way there in the future. In the meantime, it's a good job visitors can rely on the quality of local eateries. Have you tried any of these celebrated restaurants?
Please rate this article