Check out These Tiny Kitchen Videos if You like to Cook 🍜 🍲 🍩 ...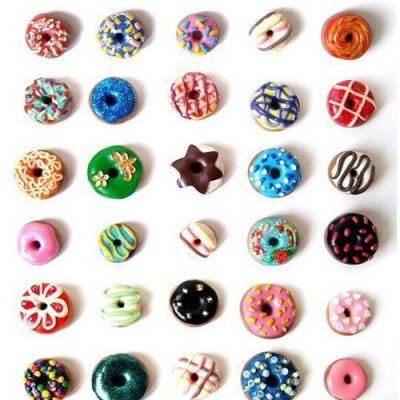 Have you seen any of the tiny kitchen videos? They're all over YouTube from Miniature Cusina, Miniature Room, Miniature Space, Pocket Resort, and many others. These talented people cook up teeny, tiny little meals in teeny, tiny little kitchens, using teeny, tiny little pots, pans, and spoons. It's the most adorable thing I've ever seen! And all the food? It's totally edible! Check out a few of my favorites, I bet you'll fall in love with these tiny kitchens, too!
1.

Scrambled Egg, Sausage & Garlic Bread
This is the tiniest, most perfect breakfast I've ever seen! Look at the little pan!
This is one of my favorite tiny kitchen videos. First off, I love that tiny stove – kind of want one for myself! Secondly, look at those tiny shrimp! Look at their little eyes!
The only things better than donuts are little donuts, am I right?
How precious are these pancakes? And the way they're presented on their teensy little plate – so cute!
This video just amazes me every time I watch it. I love that knife and the cutting board – and those tiny pieces of chicken!
No lie, I could probably eat a dozen tiny tacos in one sitting. I love tacos.
This is the smallest palate cleanser I've ever seen! Seriously, though, this has to take so much patience.
Yay! I love crepes! I especially love that little copper crepe pan. I wonder if Lyndsie would make tiny crepes for me if I got her a setup like this.
This cake looks better than I could ever decorate!
Those tiny macaroni noodles are kind of adorable. And look at the homemade cheese sauce!
11.

Vegetable Curry and Rice
I don't even think my hands are steady enough to pull off something like this.
Serve this up to someone special who has a tiny little cold.
Can you imagine preparing something like this on such a small scale?
Or how about this? Chopping up all those veggies, that looks so tedious!
I don't know if I could manage to wrap something this small.
That's pretty gourmet for something so small.
You know what I love? All of this.
Are you a tiny kitchen convert? Let me know your favorite video!
{{#comments_count}} Show Commnents ({{comments_count}}) {{/comments_count}}