Choose the Right Cupcake 🍰 Based on Your Star Sign ♍️♊️♒️♈️ ...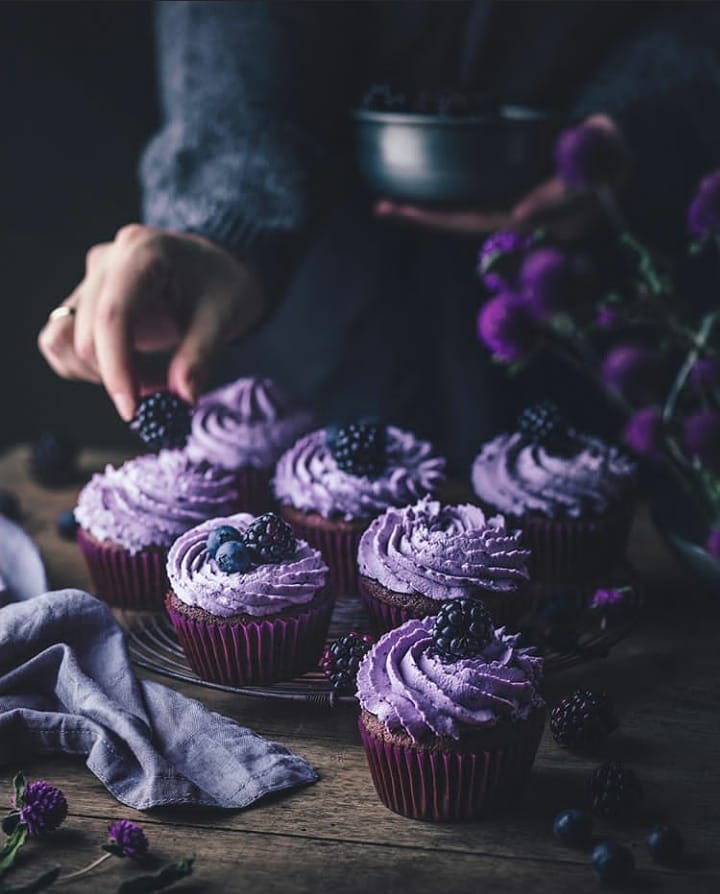 Vanilla, red velvet, caramel and sea salt -- which cupcake will you choose? Maybe your star sign can help you pick, because you can't eat them all, and there are just too many flavors to choose from. Let's see which cupcake is right for you.
An Aries girl is adveturous and fun and energetic, so you'll want to skip the boring flavors and head for the newest, craziest cupcake you can find. Maple bacon? Why not?
I'm a Taurus, so I know this is spot on: we're picky eaters, with a sweet tooth. So our flavor picks are simple but elegant, classic, like strawberry shortcake, chocolate raspberry, and so on.
Since most choices are difficult for the indecisive Gemini, I'd say choose a cupcake that gives you the best of two worlds, like a chocolate cupcake with vanilla frosting. Yum!
If you're a Cancer, you crave simplicity but you also want the best of everything, so try something upscale and rich, like a dark chocolate cupcake with buttercream frosting.
Leos are bold, fun, and ready for an adventure... so why not try a peanut butter cayenne cupcake? It's sweet, spicy and a little wild, just like you!
Most Virgos are health-conscious, so if you're going to indulge, you'll want something fairly guilt-free. Look for a cupcake that's vegan-friendly or maybe even gluten-free.
Libras are all about family, so your cupcake choice is obvious — opt for a homemade treat, using the recipe that's been handed down from your great-grandmother to your grandmother to your mother, to you.
A Scorpio is adventurous and sensual and a little different, so chances are, you'll love a sexy red velvet cupcake, or anything that might spark a little romance.
It seems like every Sagittarius I know is an adventure-seeking world traveler, so you might not opt for a cupcake at all, and will want something more exotic. If you do choose a cupcake, look for something with a unique flavor blend inspired by a foreign shore.
You, my dear, are totes Type A, so why not try a yummy, straightforward vanilla bean cupcake? They're reliably tasty and if you get them from the bakery you always use, you'll get another punch on your frequent diner card.
You're an artist, a dreamer, truly unique. Find flavor inspiration in an unusual cupcake flavor combo, like coconut lime or raspberry lemon. Sweet, just like you!
You're super-creative, too, and you love anything beautiful. So no ordinary cupcake will do for you! Choose something that's eye-catching on the outside and you'll love it, no matter what flavor it is.
Did the stars align? Do you agree with your flavor prediction? Or is there another cupcake that soothes your raging sweet tooth?
{{#comments_count}} Show Commnents ({{comments_count}}) {{/comments_count}}