20 Cookie Cutters You Will Love to Use ...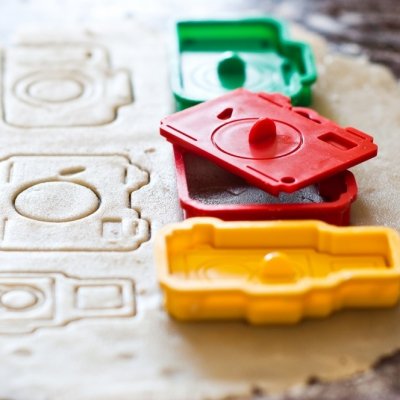 I don't have a ton of cookie cutters, but it's always fun to use them to create delicious treats for parties or just for fun. And it turns out that cookie cutters are great for more than just cutting cookie dough. Who knew? No matter what you do with yours, it's fun to experiment in the kitchen and see what new and exciting things you can come up with. If you know of any great places for me to find cookie cutters, please let me know. I'd love to add some unique finds to my kitchen collection.
Via Decorated Moose Cookies
Repurpose your existing cookie cutters to make other items by turning them in different ways.
4.

Bake Brownies in Cookie Cutters
Via Cookie Cutter Fudge
What an awesome idea! You can serve festively shaped brownies with them. Or cake squares or bars of any type.
Via witticisms: Fruit Fusion
These attached cookie cutters allow you to make a cookie that doesn't look like any other you'll ever see.
12.

Use Cookie Cutters for Marshmallows
Via 47 Unexpected Things To Do ...
What a fun way to make a mug of hot chocolate look fun and exciting. Kids will love this!