8 Crazy Cocktails You Have to Try ...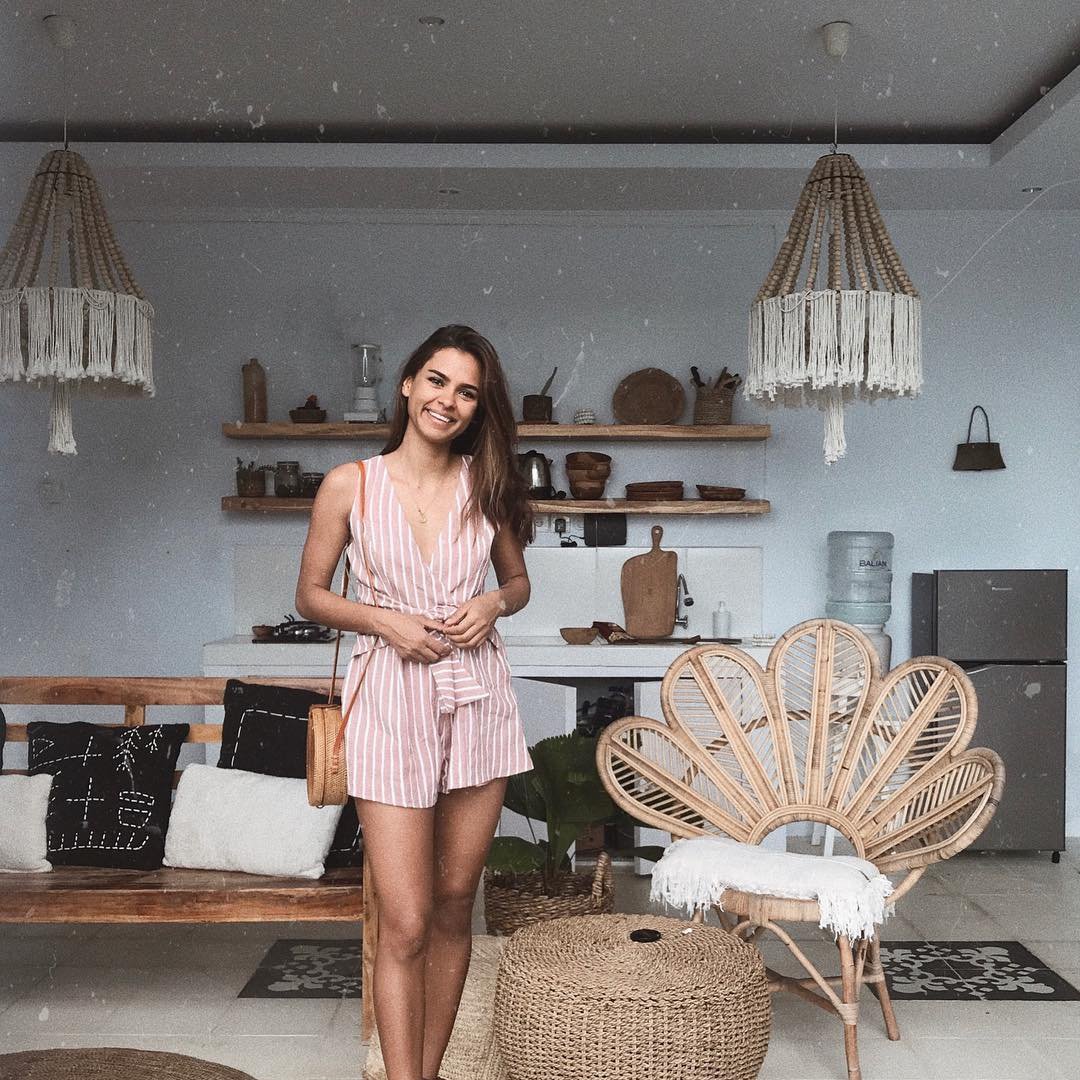 Everyone loves a cocktail, right? Whether you always opt for a Cosmopolitan or prefer a classic Bloody Mary, cocktail nights are huge around the globe. New cocktail inventions are made all the time – usually with hilarious names. Have you ever managed to order a Sex on the Beach with a straight face?! Fancy trying something unusual? Try one of these crazy cocktails. Designed to be different, they'll certainly get people talking!
Want that relaxing feeling you get sinking into a hot bath after a long day? This martini is designed to give you just that. The Lounge Bohemia in London mixes these drinks using rose air, lychee, poppy seed and lavender flavorings to give the aroma of expensive bath products mixed with a refreshing drink. It's topped with hundreds of realistic bath bubbles, making it slightly odd to drink, and they even add a cute miniature rubber duck. Adorable!
2.

Cheese and Pineapple Martini
Love snacking? This drink was designed for you. I wasn't sure about this – at all – but a friend convinced me to give it a try so we tracked them down at the London Cocktail Club. A mixture of port, Grand Marnier, egg whites, lemon juice and pineapple, these cocktails are served with a wedge of cheese over the side of the glass rather than a cocktail umbrella – and they taste surprisingly good. These would be a great idea to use instead of starters at a party!
Big oyster fan? This one is for you. Served in a more of a bowl than a glass – and a bowl shaped like an oyster shell, too; this drink is rather solid for a cocktail. It's a mixture of tomato yolk, Oloroso sherry, shallots, horseradish vodka, celery salt, pepper sauce and micro-herbs to taste. It tastes just like the real thing, and is surprisingly easy to make – and great for drinking games to decide who drinks first!
Want a drink that smells divine? Lounge Bohemia have taken inspiration from favorite perfumes this time, and created a cocktail that smells just like the classic fragrances we love. There's grain spirit flavoured with leather, sandalwood, green pepper, black pepper, vanilla and patchouli, and the smell is utterly divine. It tastes pretty good too, with the leather and vanilla making great contrasting flavours – this was one of the favorites, and I'll definitely be serving these at my next cocktail party!
5.

Gel Ball – or Basil Gimlet
This is another strange creation. It's a simple idea; a cocktail flavoured with basil and lime; and it's oh-so-refreshing to drink – it'd be perfect on a hot summer day. It's the presentation that really makes this a crazy cocktail, though. The gin, lime juice and basil ingredients are heated into a gelatin ball, and served on a paper leaf.
This is one even the least daring cocktail drinkers will try! Mix some dry chocolate spirit with vodka, and add dark chocolate and dark beer caviar. Be careful not to mix flavours – adding milk chocolate will mute the flavours completely, so stick with dark – and enjoy a taste that might be one of the best ones ever. Utterly delicious.
7.

Truffle Smoked Fashioned
Recognize the name? This clever cocktail has hit fame again after being shown on Mad Men, and it's no wonder it's so popular. A mixture of bourbon, thyme, bitter, sugar and truffle oil, with a tad of added smoke, served in a retro lab bottle. What's not to love?! If you are getting a round in, get these first. They are guaranteed to impress.
Want a dessert? This classic drink is said to be named after Elvis Presley's diner, and with it's milkshake-like appearance, it looks more at home in a retro diner than a chic cocktail bar. Still, this mixture of peanut butter, vanilla ice cream and four-roses bourbon is utterly delicious. Typically served in an old-style milkshake glass, with plenty of bubbles, this is a dessert with a naughty side. We love it.
Have you tried any crazy cocktails? From Woodland Cocktails to Meatequita (a tequila drink infused with chorizo, vinegar, port and sausage) there are a whole range of secret cocktails just waiting to be tested. So what are you waiting for? Grab the girls and have a night trying (or making) new cocktail recipes. And don't forget to let me know what you love the most – I want to try your crazy cocktails, too!
Top Image Source: chataignestyle.com
{{#comments_count}} Show Commnents ({{comments_count}}) {{/comments_count}}