Crazy Cookie Tutorials You'll Want to Gobble Right up ...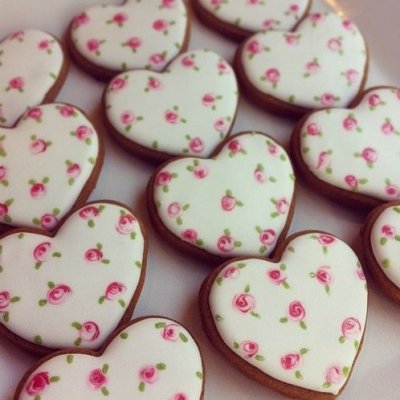 Cooking making is a science and decorating them is an art form. I love browsing tutorials for recipes and decorating ideas because I suck at cookie decorating. Some of these require specific cookie cutters, I'll grant you, but not all of them, and they're all awe-worthy, especially if you're on the prowl for inventive decorating ideas. Enjoy!
You've got to love a delicious cookie that happens to look like another delicious food.
Yes! Your obsession with Candy Crush can now extend to your cookies!
Don't worry. Not what you're thinking.
These are adorable, and ideal for anyone who loves the little Shopkins.
Try these next year – or if you simply want to make some bunnies. Bunnies are never a bad idea.
These are surprisingly easy – in theory. I have a feeling I'd come up with a fail.
The decorating in this tutorial is so easy to follow! These are delicious and gorgeous, so they might become your signature cookies.
Ditto these. The owls are so pretty – they remind me of Lisa Frank!
SweetAmbsCookies strikes again with a lovely, inventive tutorial!
10.

Rainbow Heart Cookies
These are bright little works of art!
What? Like these wouldn't be a hit with your friends.
Elephants! These are so adorable, they classify as "adorbs," even!
These are sophisticated-seeming enough to pass for fancy, but they're actually easy – also light, airy, and quite yummy.
14.

All the Christmas Cookies
Just to be ready.
The best part? Writing your own fortunes, of course. You can buy the traditional little strips, I'm pretty sure, but going DIY rogue is a much better option.
Charli is a boss baker. These cookies are masterpieces!
Because so many of these stunning designs work perfectly with sugar cookies, you see.
What's the coolest cookie design you've ever made, seen, or eaten?
{{#comments_count}} Show Commnents ({{comments_count}}) {{/comments_count}}