Maybe you bypass those purple gems at the grocery store, but with so very many things to do with eggplant, you should grab a couple. Eggplant is full of nutrients, but low in calories, so it's a great item to put on the menu if you're watching your weight. It also tastes really yummy and decadent, so it's a win-win. Try these things to do with eggplant, then let me know which one is your favorite.
Table of contents:
1

Put It on Pizza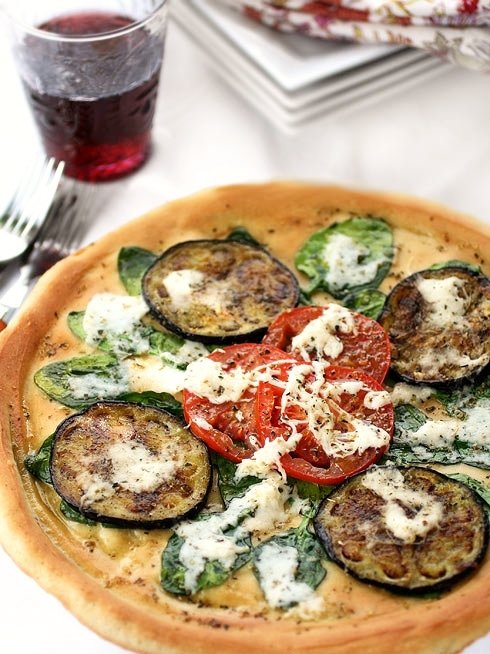 Pizza is one of my favorite foods and I really love eggplant too, so it makes sense that this is one of my top rated things to do with eggplant. Start by thinly slicing the eggplant, then brush it with olive oil, sprinkle with salt and pepper and grill it until soft and tender. Layer the eggplant slices on a plain pizza crust. Add some diced tomatoes, red onion slices and chunks of goat cheese. Bake the pizza until the crust gets crispy and the cheese gets gooey. You're going to love this!
2

Make Eggplant Parmesan
You've heard of chicken Parmesan, but if you prefer vegetarian meals or simply want to try something new, eggplant Parmesan is your answer. Slice the eggplant, then dredge it in whisked egg and cornmeal. Lightly fry the eggplant until it's soft. Cover the bottom of a baking dish with marinara sauce then layer the eggplant on top. Cover with more sauce and a mixture of Parmesan and mozzarella cheese. Bake the eggplant at 350 degrees for about 20 minutes, or until the cheese melts and the sauce bubbles. Serve with crusty bread and a green salad.
3

Balsamic Salad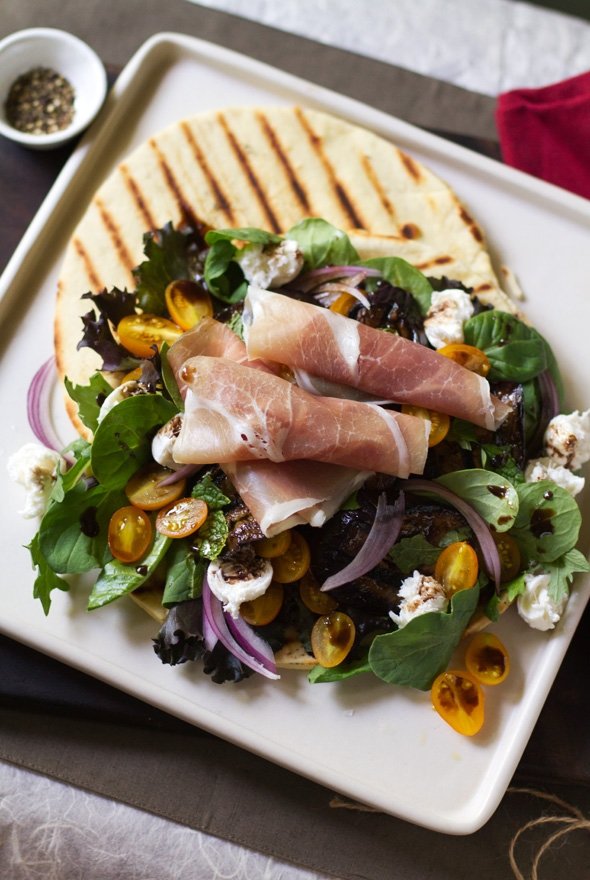 Salad is a great meal anytime of the day and it's so easy to make. But if you're tired of the same old iceberg with tomatoes, you're in for a treat. Start by cutting your eggplant into cubes, tossing it with olive oil and roasting it at 450 degrees for about 20 minutes. Then toss it in a bowl with arugula, roasted asparagus, steamed potatoes, avocado cubes, mozzarella cheese and freshly cracked black pepper. Drizzle the salad with balsamic vinegar and toss to coat. Finish it with fresh basil leaves and enjoy.
4

Make a Sandwich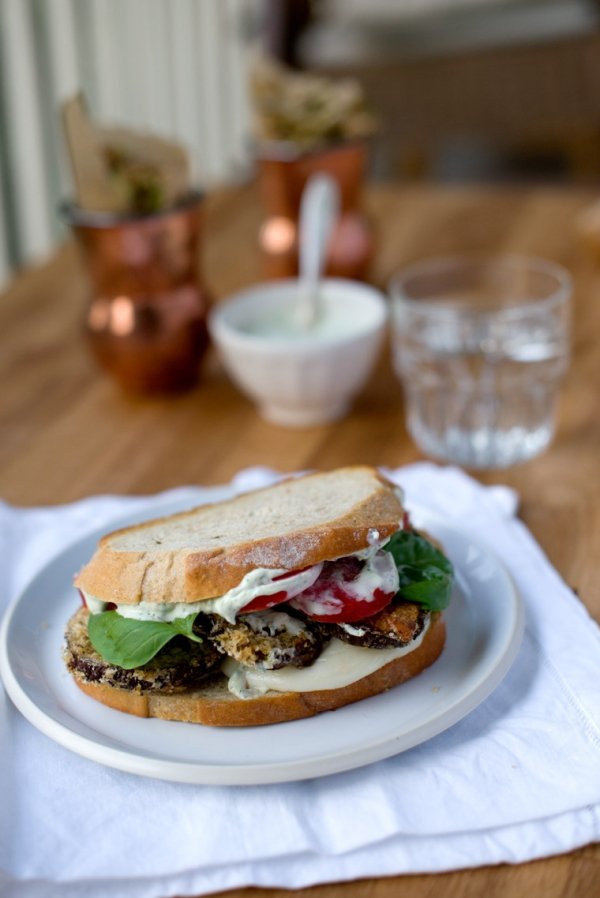 Ok, maybe this one is my favorite. I make it all the time. Spread two slices of sourdough bread with butter. On one slice, butter side down, layer roasted eggplant, goat cheese and roasted red peppers. Place the other slice, butter side up, on top. Put the whole thing into a Panini press and cook it until the bread turns golden brown and crispy. Serve it with a salad and you're set with a meal you'll want to eat again and again.
5

Make Dip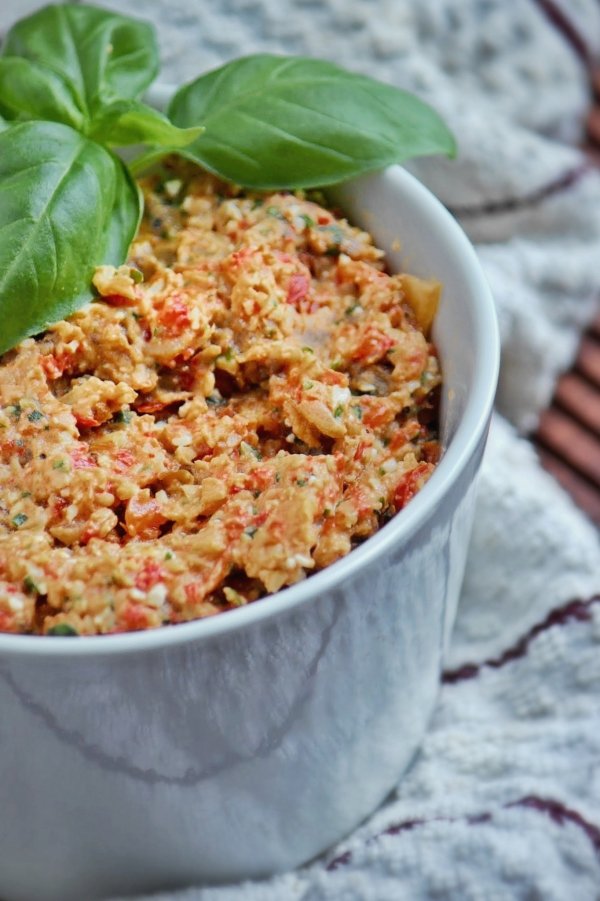 There are lots of ways to turn eggplant into a dip. The base is pretty easy and then you can mix and match your favorite ingredients to give it loads of flavor and texture. Start by pureeing cooked eggplant with olive oil or plain yogurt in the blender. Once it's smooth, fold in tomatoes, garlic and basil and serve with pita chips. You can also flavor it with dill and lemon or paprika and hard-boiled eggs. Try them all!
6

Skewer Kebabs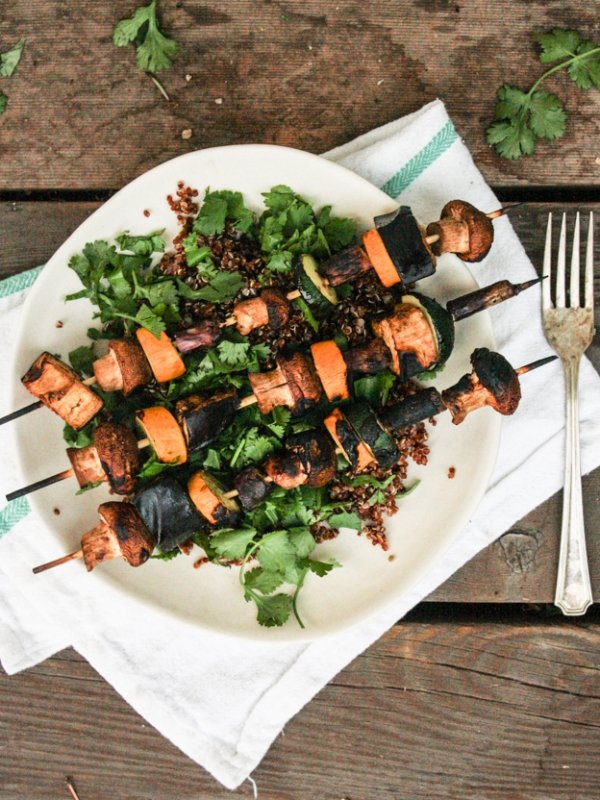 Kebabs are a meal that you can throw together without dirtying up a bunch of dishes. Thread chunks of eggplant on skewers intermixed with cubes of beef or lamb, cherry tomatoes and mozzarella balls. Brush with oil and season with salt and pepper, then grill over medium heat until the meat is cooked to your desired degree of doneness.
7

Stuff It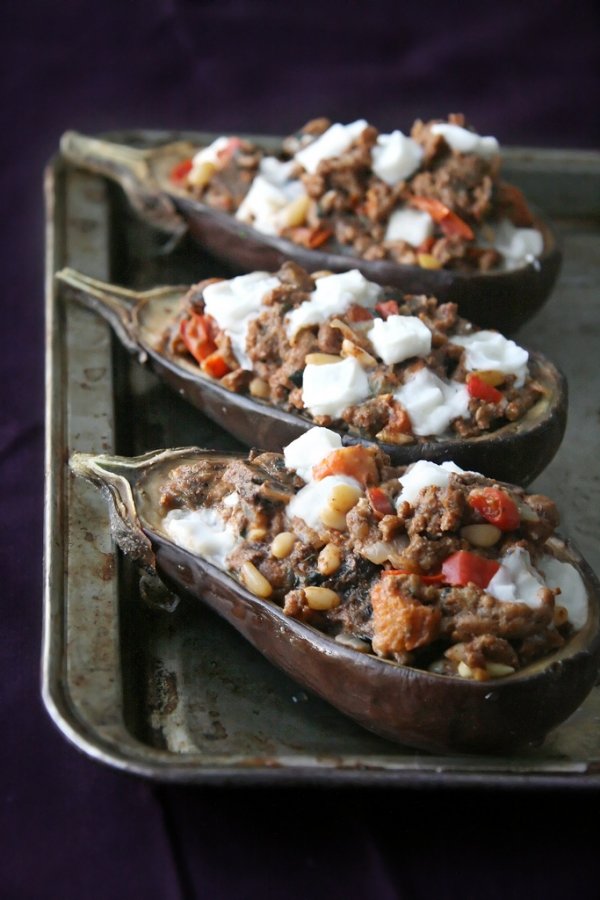 Eggplant is the perfect size and shape for stuffing. Cut the eggplant in half and scoop out some of the flesh to form a small cavity. Brush it with oil and season with salt and pepper. Then fill it with chopped green olives, onions, mushrooms, breadcrumbs, sage and Parmesan cheese. Bake the eggplants at 350 degrees until it starts to soften and the filling gets hot and cooked through.
Have you ever tried eggplant? They're cheap and delicious so I highly recommend them. Which idea is making your mouth water?
Please rate this article