7 Delicious Dishes for the Wannabe Health Nut ...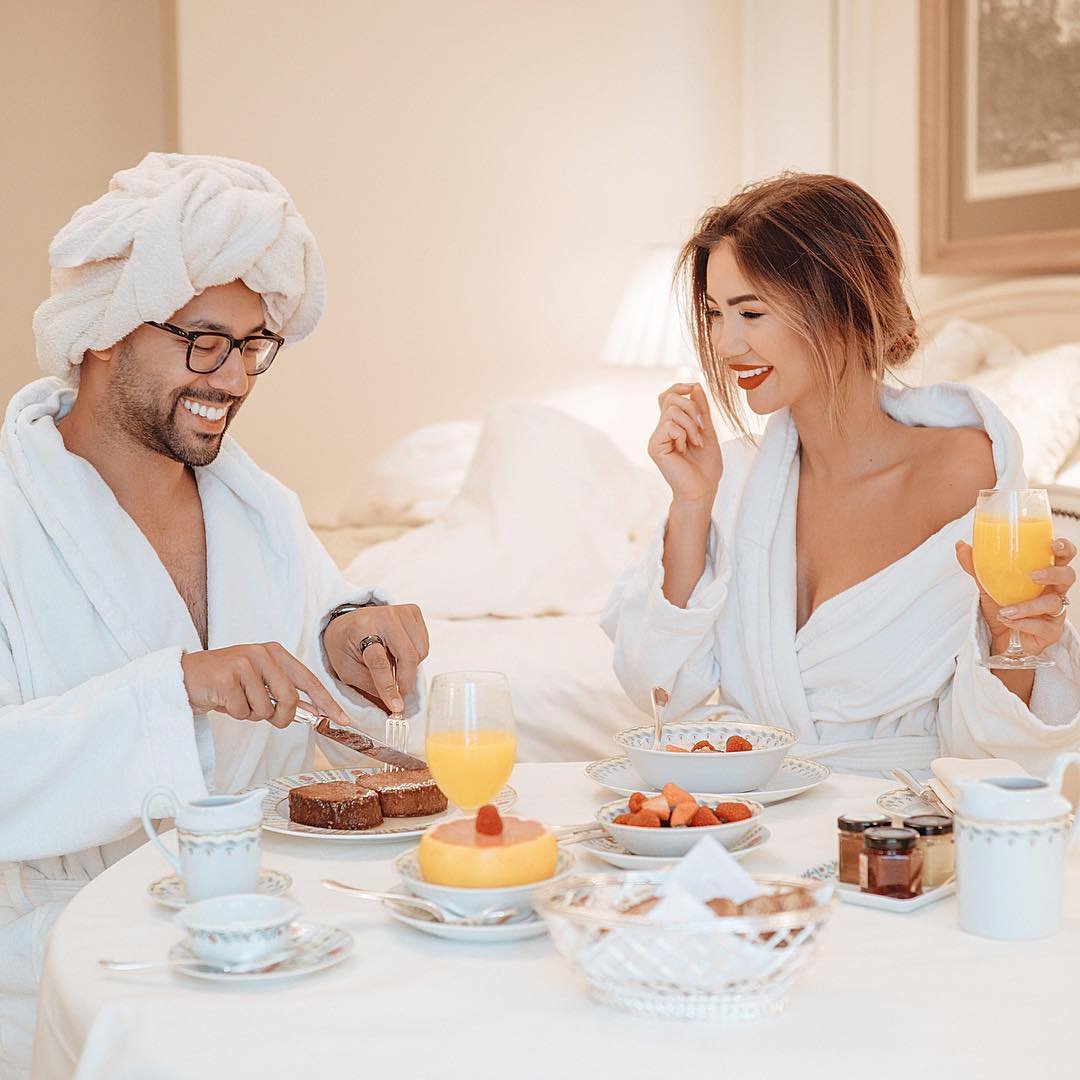 Delicious Dishes that are also healthy are very difficult to find. Well, that's what most people think anyway. But that isn't always necessarily the case. There are actually plenty of delicious dishes out there that are also chock-full of good things for your body. You just have to know where to look for these healthy delicious dishes. Doubtful? Well, read on… because here are 7 delicious dishes for the wannabe health nut... to help you start eating healthy today.
1.

Apple Cinnamon Oatmeal
The first food on this list of delicious dishes is a breakfast dish. Oatmeal is a very good breakfast food. It is high in fiber and tastes really delicious with milk. Apple is equally high in fiber and loaded with vitamin C. Lastly, cinnamon has anti-microbial properties and is very high in manganese, which is good for your bones and metabolism. Having this for breakfast would be an incredibly good start to your day, don't you think?
This one also makes a great breakfast. Eggs are high in protein while the veggies are high in fiber and vitamin C. Protein could give you the energy you need, vitamin C could boost your body's immune system, and fiber is good for your heart. And you can add as many kinds of veggies in this recipe as you want. You can even replace those veggies that you don't like with veggies that you do. Just don't replace any of the ingredients with meat... or it can't be called a veggie omelet then.
This could possibly be one of my favorites in this list of delicious dishes. You see, chicken has always been one of my favorite meats. It is not only high in protein but also high in tryptophan, selenium, and niacin... all things that the human body needs. And even the World Health Organization states that chicken is a good alternative to red meat as a source of protein. Just remove the skin because that part is high in fat and carcinogenic toxins. And don't overdo it with the sauce. Other than that, this makes for one yummy and healthy lunch.
4.

Linguine with Tuna Puttanesca
Tuna is among the good meats because it is low in bad fats and high in good fats, which is mostly omega-3. Not only that, it also has other essential minerals in it such as magnesium, selenium, potassium, and 3 kinds of vitamin B. And like other meats, it is a very good source of protein. On top of that, this dish also has garlic, which is good for the immune system, and plum tomatoes, which is packed with vitamin C and fiber. Overall, this delicious dish contains about 500 kcal but only 6mg of cholesterol and 16g of fats. An excellent guilt-free dinner, don't you think?
5.

Chicken with Sun-Dried Tomato, Eggplant and Basil
This is definitely one of those delicious dishes that is packed with so many good things that I just don't know where to begin. Chicken, as I've mentioned, is a good source of protein. Eggplant is packed with fiber and antioxidants. Cheese is a good source of calcium. Tomatoes are high in vitamin C and fiber. Basil has anti-inflammatory and anti-bacterial properties. And along with the pine nuts, herbs, spices, and cheese; this is one flavorful dish you won't soon forget.
Steaming is one of the healthiest ways you can prepare delicious dishes. Why? It's because you don't have to drown the food in oil, that's why. You would less likely burn the dish, too. Just use low fat vegetable oil though, such as canola or olive oil. Personally, I like to use olive oil because it brings out the nice flavors of the herbs and spices you put in the dish.
Who doesn't like casseroles? In my opinion, casseroles are undoubtedly delicious dishes. The green beans are packed with fiber, antioxidants, and all kinds of vitamins and minerals. It even contains carotene, which helps prevent cancer. Other good stuff in this delicious dish are the onions and mushrooms that are full of antioxidants, the low-fat milk full of calcium, and the yummy but reduced-fat sour cream. And even with all these good stuff in it, it only has 10mg of cholesterol and 10g of fat. This recipe is a real keeper. Don't you agree?
It's not that hard to eat healthy and delicious dishes these days. You just have to be smart when choosing and buying your ingredients, especially the meats. And you have to be mindful about the food you order when eating out. In my opinion, you should never sacrifice the taste of food for the health benefits and vice versa. It's because you can clearly have both, as evidenced by the delicious dishes I've mentioned here. So be smart and start eating the right kind of delicious dishes today. So now do you believe that you don't have to sacrifice the taste of delicious dishes just to eat healthy or do you still think eating them means you have to risk your health?
Top image source: healthy-chicks.com
{{#comments_count}} Show Commnents ({{comments_count}}) {{/comments_count}}