9 Delicious Ways to Use Peppermint This Holiday Season ...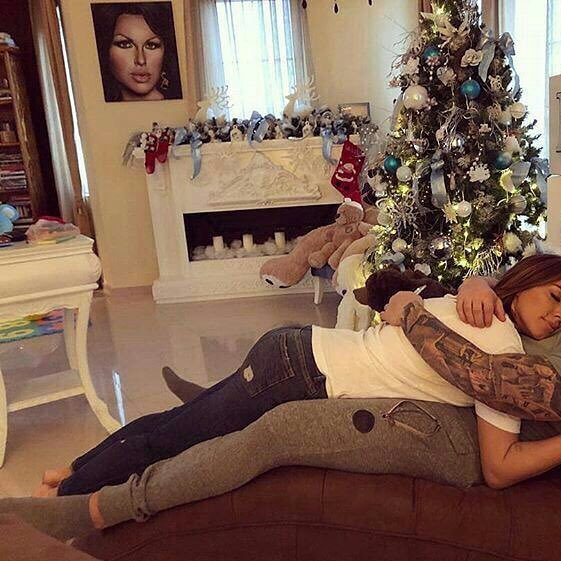 Peppermint has always been one of my favorite flavors to eat, and there are tons of ways to use peppermint in your daily meals that feel like one of those holiday treats we all love. I know many people personally aren't a fan of peppermint, but many also are. Peppermint relieves headaches, promotes serotonin in the body, calms stress and eases anxiety, and it enhances mental focus. It's also a great digestive aid as a bonus. Check out these 9 delicious ways to use peppermint this holiday season. I don't know about you, but I don't know which one to make first!
One of my personal favorite ways to use peppermint is in my daily smoothies! I love to add just a touch of peppermint extract or peppermint tea leaves to a smoothie. It pairs well with chocolate for a rich minty taste, but can be combined with a plain vanilla protein smoothie too. You can really use peppermint anywhere you want in a smoothie, and it gives it a wonderful, uplifting feel that tastes just a bit like Christmas in a cup!
How about some healthy chocolate peppermint brownies? Use a protein powder instead of flour to lower the refined starches, and add cocoa powder, along with peppermint extract and your other ingredients. These make great holiday brownies to treat people with and they're a festive way to enjoy a traditional chocolate treat!
I like to make my own version of the Starbucks Skinny Peppermint Mocha at home using nothing more than coffee, a tablespoon of cocoa powder, stevia, almond milk and peppermint extract. It's delicious and such a healthier alternative to those coffee shop drinks. Take out the peppermint, and you've even got your own healthy mocha!
Making a chocolate cake this year? Add a few drops of peppermint extract into your mix and garnish with a few crushed candy canes. You'll have a festive chocolate cake to take to someone, and it makes a great presentation!
Just like coffee, you can add peppermint to your hot cup of cocoa! It makes a wonderful, refreshing twist, and I make a sugar free version using stevia and almond milk instead of the normal ingredients to keep it healthy. This afternoon indulgence makes for an uplifting and refreshing way to power through the rest of the day, in a delicious, festive way!
Another version of peppermint I enjoy daily is peppermint tea! I love to brew regular peppermint tea, but during the holiday season, I also enjoy special Christmas blends of tea that often include it. Celestial Seasoning makes a yummy Sugar Cookie Sleigh Ride tea that features it, and Harney and Sons features a yummy Chocolate Mint blend that also has it included. There are also many fun holiday tea blends you can find that might have mint in them, and steamed up nice and hot, these make such a relaxing afternoon or morning treat!
One really easy trick to add peppermint to any ice cream like chocolate or vanilla, or even coconut, is to just let your ice cream soften a bit on the counter, and put it in a bowl. Add some mint extract or crushed peppermint candies (just a few!) and mix it up. Scoop into a bowl, freeze 10-15 minutes to harden again and you're done! Peppermint ice cream in minutes! You can find specially made ice creams that have mint in them, but in my opinion, the homemade's better!
My healthy version of peppermint ice cream is to mix 6 ounces of Greek yogurt in a blender with mint extract, plus some stevia, 2 ice cubes and 2 tbsp. of almond milk. Then, I just pop it back in the freezer in a mug or bowl for an hour and come back and I have easy ice cream that's better for me. You should try it- I bet you'll like it!
Everyone loves cheesecake, right? Whether you make a low calorie one or not, try adding some mint extract or crushed candy canes to the cream cheese filling. Just a little goes a long way! Then perhaps top it with some additional candy canes too, for a fun presentation.
These are just some of my own ideas that you could try to enjoy mint this season, but if you have any, feel free to enlighten me. What's your favorite way to enjoy mint during the holiday season?
{{#comments_count}} Show Commnents ({{comments_count}}) {{/comments_count}}