Figgy pudding doesn't have to be the only yummy treat given at Christmas; this year, give healthy gifts for Christmas instead! As a foodie myself, few things excite me more than receiving healthy holiday treats! Through the years, I have come to learn that everyone loves healthy, albeit yummy, treats to open on Christmas. This year I want to make your gift giving a little bit simpler by providing 7 of my favorite healthy gifts for Christmas below!
Table of contents:
1

Spiced Almonds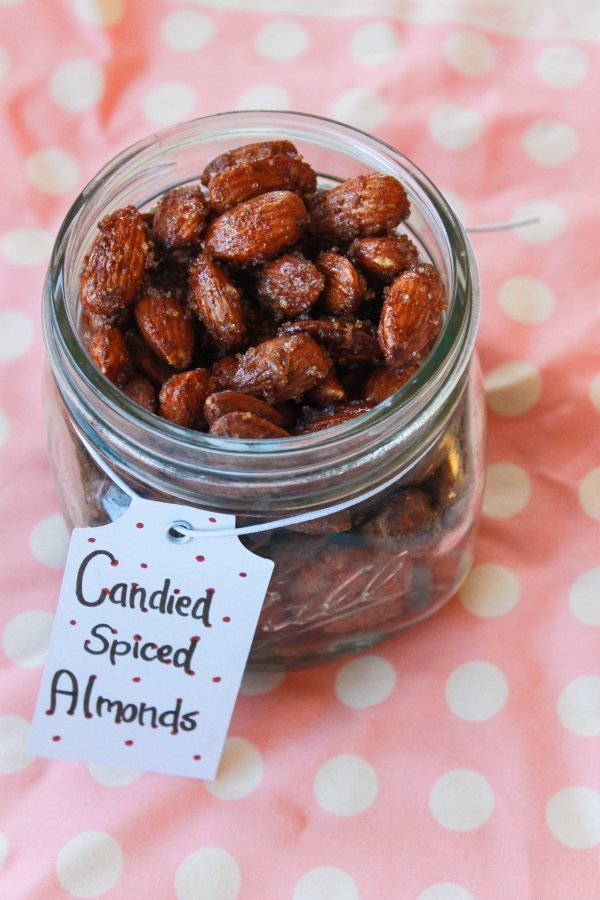 Almonds alone are incredibly delicious but they are even better with a little kick! Almonds are one the many perfect healthy gifts for Christmas because they are tasty, filling, full of healthy fats and loved by all! There are so many different varieties out there, but one of my favorites includes Spanish Spiced Almonds. All you have to do is toss your almonds in a little bit of pure maple syrup, cumin, paprika, cayenne pepper and sea salt and roast them under low heat for about an hour. Wrap them in a beautiful holiday tin, place a perfect red bow on top and this is a treat anyone will love!
2

Healthier Cookies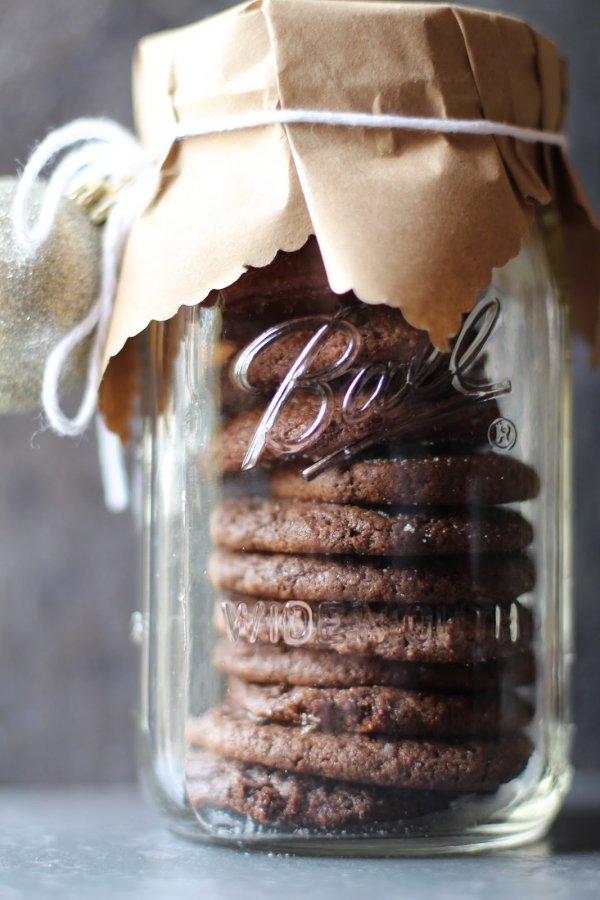 Cookies can easily be a holiday weight gain trap but by choosing the right recipe, cookies can fit in to any healthy diet! By swapping the butter for coconut oil, using a flax or chia egg instead of a whole egg, and by filling them with oats, nuts and dried fruits, a tin of cookies makes the perfect holiday gift! Made this way, no one has to feel bad about having one too many Christmas cookies! Not even Santa!
3

Homemade Granola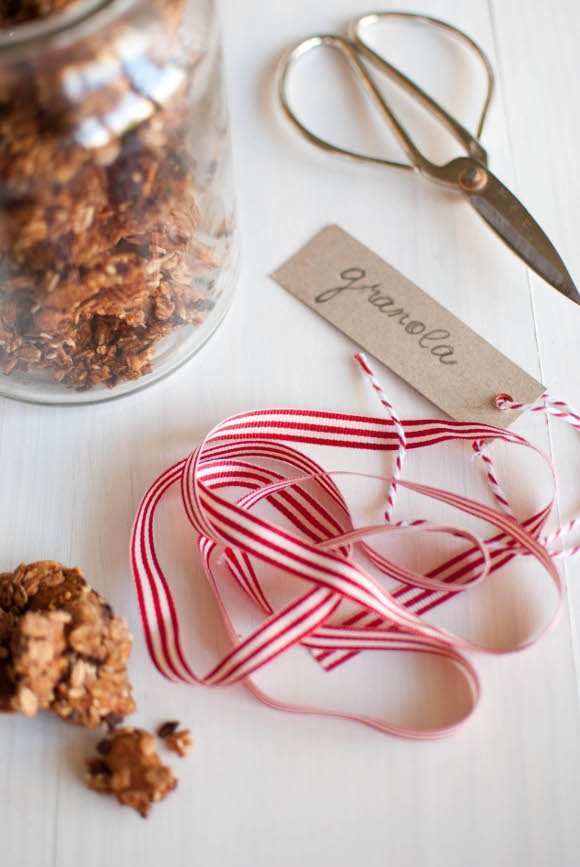 Contrary to popular belief, store bought granola is often one of the less healthy items that you can choose. High in fat and sugar, most granolas should not be considered a health food. If made at home, however, you control what all goes in to the delicious mix! A few of my favorite ingredients to use in homemade granola include oats, coconut oil, pure maple syrup, dried cranberries, sliced almonds, vanilla and various seeds! Everyone is excited when they receive a yummy clear bag of homemade granola, topped with a beautiful Christmas bow!
4

Peppermint Bark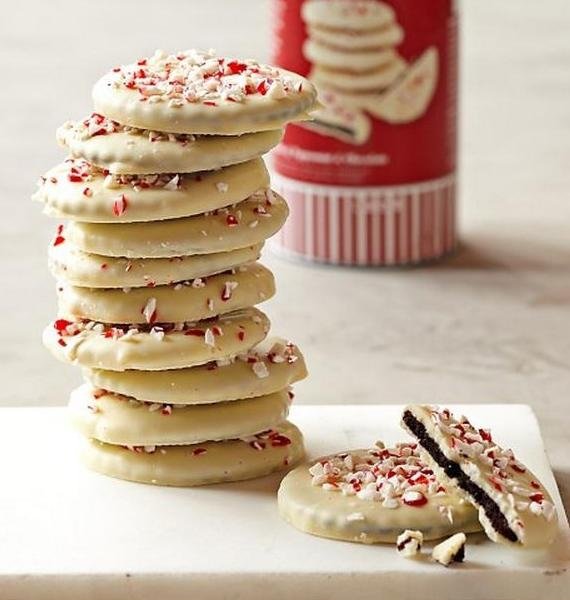 Peppermint bark doesn't have to be full of unhealthy ingredients and artificial sweeteners! Made at home, peppermint bark can be delicious, seasonal and a part of a well balanced diet! After all, everyone needs a little bit of sweet! I made a yummy vegan peppermint bark over on my site, The Gypsy Dietitian, that you should definitely check out if you or anyone you know loves this yummy holiday treat! Made out of coconut butter, this homemade peppermint bark leaves no room for holiday guilt!
5

Protein Bar Mix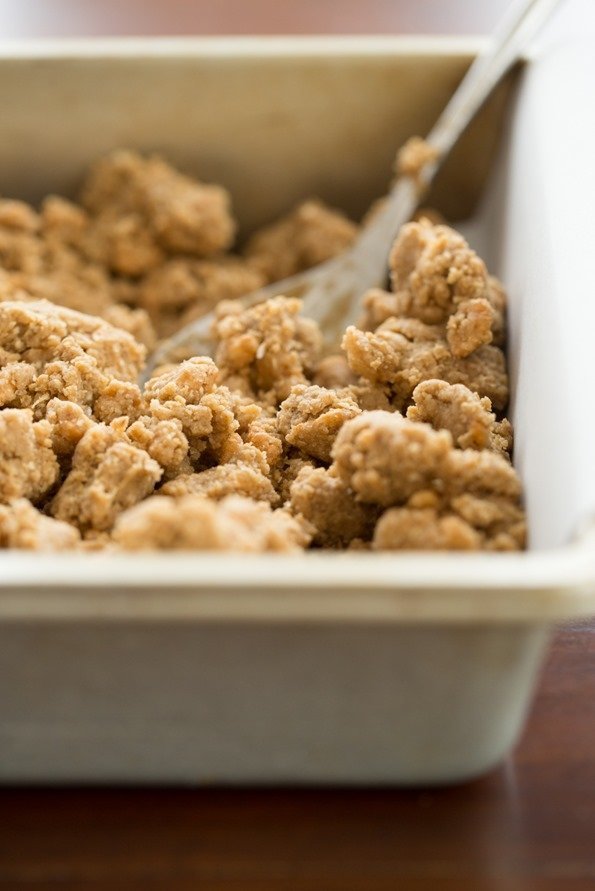 Instead of giving a holiday mason jar with a cookie or hot cocoa mix, try a protein bar mixture! I've been making protein bars for my family and friends for years and it never fails that they always come back asking for more! All you have to do is layer your favorite homemade protein bar ingredients in a 32 ounce mason jar, write a little note telling your gift receivers what else they have to add (like water and pure maple syrup), decorate the jar pretty for the holidays and give it away! My favorite ingredients to include are oats, vanilla protein powder, chopped nuts, chia seeds, flax seeds, unsweetened shredded coconut and dried cherries! You can check out exactly how to do this on my site, The Gypsy Dietitian!
6

Red Wine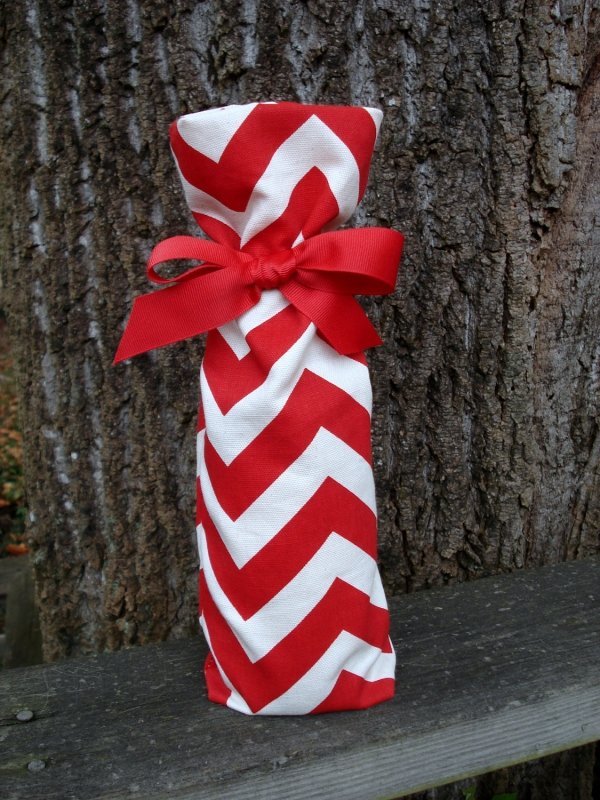 Who doesn't love a delicious bottle of red wine, regardless of the time of year? This is the perfect holiday gift for so many reasons. Not only is it an easy gift to purchase, but it's also a great gift to keep on hand just in case you forget someone on your Christmas list! A pretty tag and bow can be added, and in no time, you have the perfect holiday gift!
7

Grocery Store Gift Card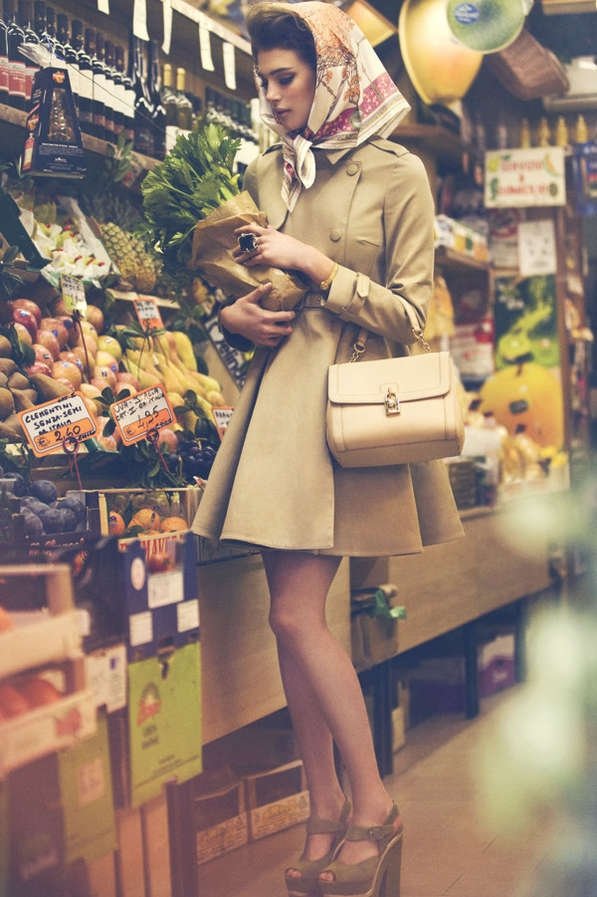 This gift selection might sound a little bit strange, but hear me out when I tell you that all foodies (healthy food lovers especially) will actually be thrilled when they open a gift to find a grocery store gift card inside. I'm sure that you are well aware that groceries are quite expensive these days, and what better gift to come to the rescue? A grocery store gift card can be used to purchase things that your family and friends might always eye but never buy because of the expensive price tag. Things like truffle oil, fancy cheeses, organic fruits, kombucha, etc. are all things that your family or fiends might actually purchase if they have a gift card to use!
Christmas doesn't have to be all about unhealthy sweets and treats. Show your family and friends you love them and care about their health by sharing any of these healthy gifts with them. You might even introduce them to something that they have never tried before! What is your favorite healthy holiday gift to give or receive? Do you ever give food gifts?
Please rate this article