9 Different Ways to Prepare Chicken with Weight Loss in Mind ...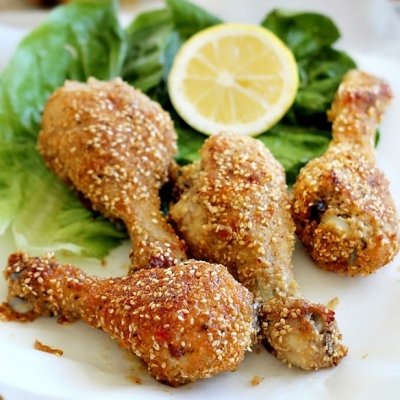 There are endless ways to prepare chicken that are both unhealthy and healthy, so be sure to cook your chicken wisely if you want to lose weight. Many women think if they just quit eating meat that they'll naturally lose weight but this isn't always the case. Unless you're vegan, chicken makes a great healthy protein choice for weight loss. Instead of succumbing to the boring poached chicken most dieters eat, try some of these healthy ways to prepare chicken. Not only do they taste delicious, but they'll also ramp up your efforts to achieve your weight loss goals too!
One of the best ways to prepare chicken healthy without it tasting like it, is to broil skinless chicken breasts instead of baking them. This gives the outside a crispier texture than frying it, without using oil or butter. Place some chicken breasts on a broiler pan coated with nonstick spray. Top with herbs, pepper, and Mrs. Dash. Place on the top rack in your oven at 400 degrees for 15 minutes for healthy, crispy chicken in just minutes!
Chicken packs are an easy way to get all your veggies and lean meats into one meal without pots or pans. On a large piece of foil, place one boneless, skinless chicken breast layered with mushrooms, sliced zucchini, and sliced tomatoes. Season with some Mrs. Dash and wrap up the foil really well around the edges like you're making a package. Place on a pan in the oven for 25-30 minutes at 400 degrees. Bake and serve for a yummy meal that's flavorful, moist, and under 250 calories.
Love rice? Then combine some healthy brown, wild, or black rice with some chopped pieces of skinless chicken breasts. To make this, cook your chicken first in a skillet with some water, salt, lemon juice, and pepper. Boil the rice or microwave it as directed on the package and serve with chicken and veggies for a healthy version of the classic chicken and white rice dish.
4.

Make an Herbal Infusion
Infusing your chicken breasts with herbs is another great way to enhance the taste without increasing the calorie content. Slit a piece of chicken in the middle and press a few pieces of fresh herbs like basil, oregano, thyme, sage and/or parsley into the meat. Place it in a pan with a little water in the bottom and season with some salt and pepper. Bake at 400 degrees covered for 30 minutes for delicious, flavorful chicken without any butter or oil needed.
5.

Pair It with Asparagus
Chicken is rich in B vitamins and lean protein to ramp up your metabolism and asparagus is rich in B vitamins and potassium that help you shed water weight. Asparagus is also packed with fiber to promote good colon health. Bake some chicken breast with some Mrs. Dash or Old Bay (low-sodium) and add some fresh asparagus spears on top. Bake for 20-30 minutes or just grill it all. Yummy, healthy, easy- done!
Cooking with wine actually kills the alcohol content but it adds a ton of flavor. Marinate your chicken in your choice of wine, bake it as you normally would and serve with a plateful of steamed veggies and a sweet potato. Woodbridge Pinot Noir makes a great marinade for chicken (and seafood) so try it out if you get a chance!
7.

Season with Vinaigrette
If you don't buy wine or you're just a fan of red wine vinegar, then use this calorie-free condiment to flavor your chicken. Use some shredded chicken and layer it on a bed of greens, drizzle with red wine vinegar, a teaspoon of olive oil, and some chopped strawberries. This makes a great weight loss lunch that will keep you full for hours!
Plain Greek yogurt is a fat-burning food you need to eat more of girls! Use shredded chicken over a salad and make a healthy dressing in place of ranch to top your salad with. I like using 1/3 cup Chobani plain Greek yogurt, the juice from 1 lemon, some dried parsley, pepper, and a teaspoon of apple cider vinegar. Combine all in a mason jar and shake for a healthy fat-free salad dressing in just minutes!
9.

Make Skinny Chicken Salad
You can use either nonfat sour cream or nonfat Greek yogurt to make a lean, mean, fat-burning chicken salad right in your own kitchen. Combine 1 cup of shredded baked chicken with ¼ cup nonfat sour cream or plain Greek yogurt, the juice from a lemon, 1 stalk of diced celery, black pepper, chives, parsley, a pinch of sliced almonds, a pinch of onion powder and a pinch of garlic powder. See how easy (and yummy) that was?
All of these ways to prepare chicken have weight loss and health in mind without the need for deprivation or going hungry. Chicken can help you stay full, build lean muscle, burn fat, and keep you energized. How do you prepare your chicken healthily?
{{#comments_count}} Show Commnents ({{comments_count}}) {{/comments_count}}