7 Dorm Room Food Essentials to Always Have ...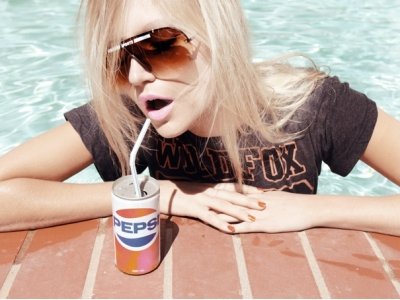 There are some dorm room food essentials to always have on hand. Generally, when you are in college, cooking is not at the top of your list for several reasons. For one, a lot of college students do not have a huge cash budget for extravagant ingredients. Secondly, most college students are busy with school, friends and other activities. Therefore, these dorm room food essentials are great to have on hand to keep you full without lots of cooking or spending.
I love, love, love peanut butter even though I am no longer a college student. It has to make the list of dorm room food essentials. It is cheap, it goes a long way, is a good source of protein and it is very filling. My favorite way to eat peanut butter is on hot toast so it melts a little. It is so delicious like that. For a sweet treat that is very close to peanut butter, pick up a jar of Nutella; it can give you your dessert fix in a hurry.
Mac & cheese is a great staple to keep on hand. For around a buck a box, you can't beat the mix of protein and carbs. It can be lunch, dinner or a snack. It also makes several servings so you have leftovers. And it is a great comfort food that you never outgrow.
Of course, you have to have bread on hand! You need bread to go with that peanut butter. Also, it is an easy breakfast after a minute in the toaster. You can make grilled cheese or other sandwiches if you have bread. It is one of the most important dorm room food essentials.
Fresh fruit is a great thing to keep on hand. It should definitely be something you build into your grocery budget. It is good for you and full of vitamins. It also tastes very refreshing and is a nice, healthy sweet treat. If you can't do fresh fruit for some reason, be sure to keep some canned fruit or fruit cups on hand.
Most college students could live on cereal. It can be the meal of choice at any time of day. It is economical and there are many different brands that are very good for you. Get your vitamins, minerals and a good source of fiber all in one bowl. If you really need to pinch pennies, there are a lot of good generic brands.
Protein bars are a great thing to keep in your dorm room. They are a way to get good fuel for the day in a hurry. They don't take up much room in your dorm. They are relatively economical. Also, there are so many different brands that most everyone can find one they like.
Microwave meals can give you some variety to choose from when you are tired of the same old, same old. They are not always the healthiest options but there are some that are better than others. Just take time to look at the nutrition labels. Some of my favorite microwave meals are by Smart Ones. I especially like the Pasta Primavera.
These seven dorm room food essentials can help you to have a good selection to choose from. What do you think? What are or what were your favorite dorm room food essentials?
{{#comments_count}} Show Commnents ({{comments_count}}) {{/comments_count}}