If you're on the lookout for easy harvest recipes, you are not alone. This is the time of year when it's fun to try out new dishes will all the great bounty coming from your own garden and the farmers' markets all over the place. I've gathered a few of the very best ones and put them together so you have some delicious and easy harvest recipes to get started with.
Table of contents:
1

Harvest Pumpkin Soup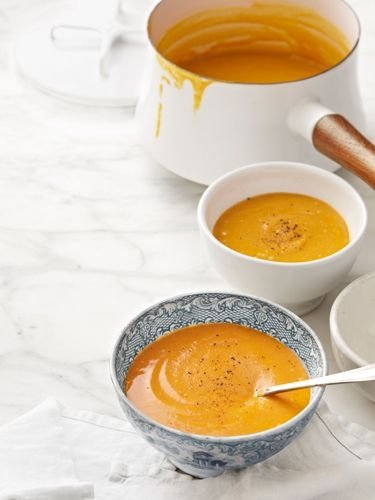 Pumpkins are so easy to find this time of year and they make a surprisingly great ingredient for a hearty soup to keep you warm on cool fall nights. This is one of my favorite easy harvest recipes because it's a snap to throw together and is tasty enough to impress anyone.
Ingredients:
2 tablespoons unsalted butter
1 peeled and chopped potato
1 chopped onion
4 ½ cups chicken broth
15 ounce can of pumpkin
Salt and pepper
¼ teaspoon ground nutmeg
½ pint heavy cream
Directions:
Melt the butter in a large pot and cook the potato and the onion for about 8 minutes. Add the chicken broth, boil, then reduce the heat and cover the pot. Simmer for about 10 minutes. Add the pumpkin and purée with an immersion blender until the mixture is smooth. Add the nutmeg and salt and pepper to taste. Increase the heat and boil the soup. Reduce the heat, cover and simmer for 10 minutes. Add the cream and stir well. Reheat and season with salt and pepper.
2

Harvest Wild Rice Skillet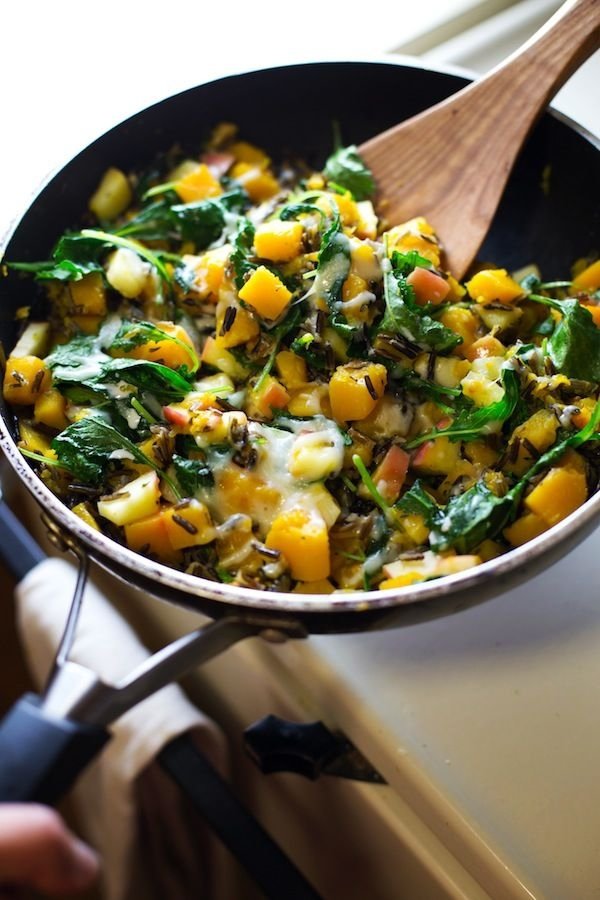 This is a hearty meal that you can eat for dinner, then reheat for lunch the next day. It highlights all the best flavors of the season and will leave you warmed and satisfied.
Ingredients:
1 minced onion
1 tablespoon butter
2 cups butternut squash, peeled and cubed
¼ teaspoon dry thyme
2 cups cooked wild rice
2 cups kale
2 cups chopped apples
2 tablespoons cream
¼ cup Provolone cheese, shredded
Salt
Directions:
Melt the butter in a large skillet and sauté the onion until translucent. Add the squash and the thyme and cook an additional 5 to 8 minutes. Then add the kale and wild rice and stir to combine. Add the cream to moisten the mixture. Add the apples, then add the cheese and melt it slightly before serving.
3

Fall Harvest Party Mix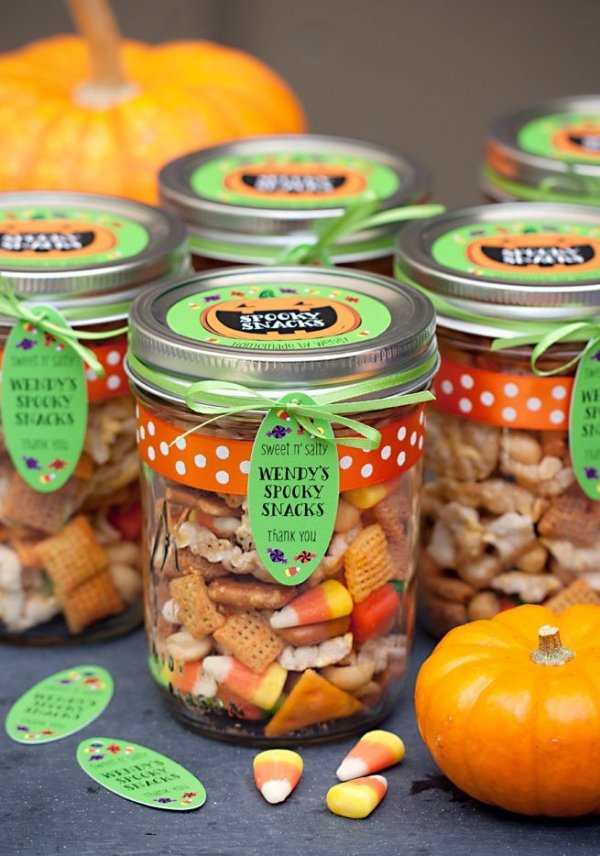 Whether you just need a yummy snack or you're looking for a recipe to take to a party, this is the one for you. It has a little bit of everything and will be a crowd pleaser no matter where you serve it.
Ingredients:
4 cups Corn Chex
4 cups Rice Chex
1 ½ cups salted peanuts
¼ cup butter
¼ cup creamy peanut butter
2 ¼ teaspoons Worcestershire sauce
½ teaspoon salt
¼ teaspoon Accent seasoning
1 cup candy corns
Directions:
Mix the cereal with the peanuts in a large bowl. Combine the butter, peanut butter, Worcestershire sauce, salt and Accent seasoning in a small saucepan and heat until melted. Pour the butter mixture over the cereal and peanuts and stir to coat. Spread on a baking sheet, coated with cooking spray and bake for 1 hour at 250 degrees. Cool and add the candy corn.
4

Apple Cider Sangria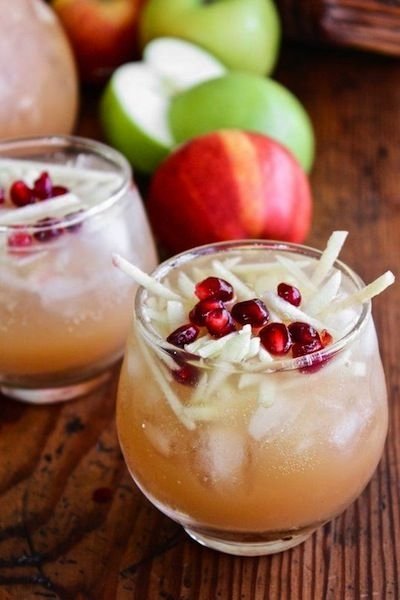 There's nothing better than a fruity glass of sangria on a hot summer evening. But you can modify the recipe so it has a fall flavor by making it with cider instead of juice. You're going to love this recipe!
Ingredients:
1 bottle pinot grigio
2 ½ cups apple cider
1 cup club soda
½ cup brandy
3 chopped apples
3 chopped pears
Directions:
Combine all the ingredients in a large pitcher and stir well to combine. Chill for at least one hour before serving.
5

Harvest Salad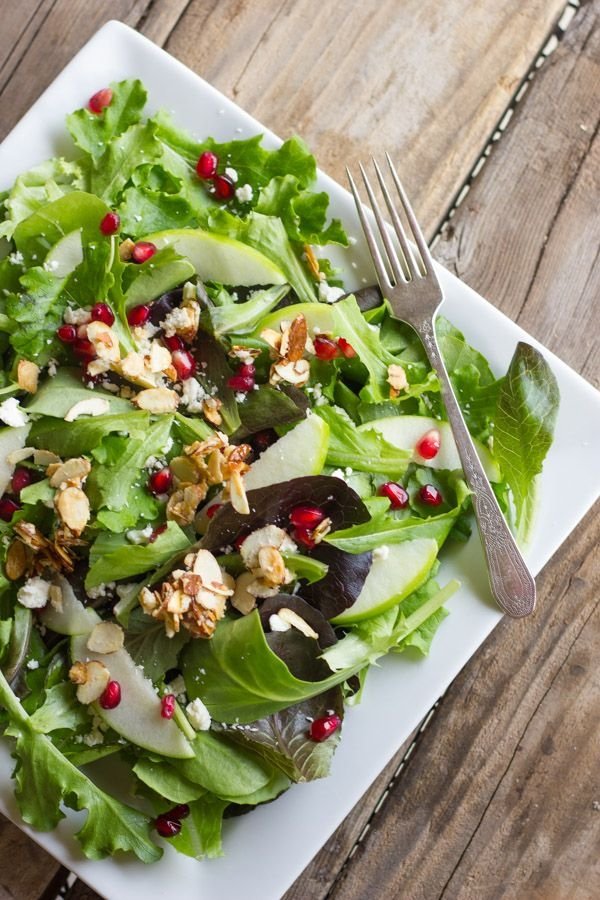 Fall is a great time to prepare salads. There is a lot of delicious produce in season and you can get away with something a bit heartier than you are used to serving in the summertime.
Ingredients:
Fresh spinach, arugula and red lettuce
Handful of pecans
Handful dried cranberries
Handful smoked gouda cheese cubes
Your favorite sweet dressing
Directions:
Toss everything together in a bowl and serve.
6

Harvest Slaw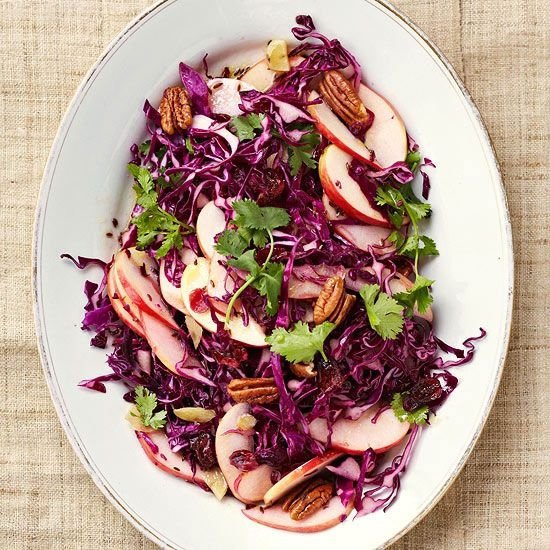 Slaw is an easy side dish to whip together and it's something that almost everyone likes. Which means you'll be the star of the show if you serve this yummy recipe.
Ingredients:
3 tablespoons olive oil
2 chopped garlic cloves
2 teaspoons lightly crushed caraway seeds
¼ cup cider vinegar
1 tablespoon honey
Salt and pepper
4 cups shredded red cabbage
2 cored and thinly sliced red apples
½ cup dried cranberries
½ cup toasted pecan halves
2 tablespoons cilantro
Directions:
Heat the olive oil in a large skillet over medium heat, then add the garlic and caraway seeds and cook for 1 minute. Add the vinegar and honey and bring to a simmer. Whisk to combine. Season to taste with salt and pepper. Combine the cabbage, apples, cranberries and pecans in a large bowl. Drizzle with the dressing, then garnish with cilantro.
7

Drunken Pumpkin Seeds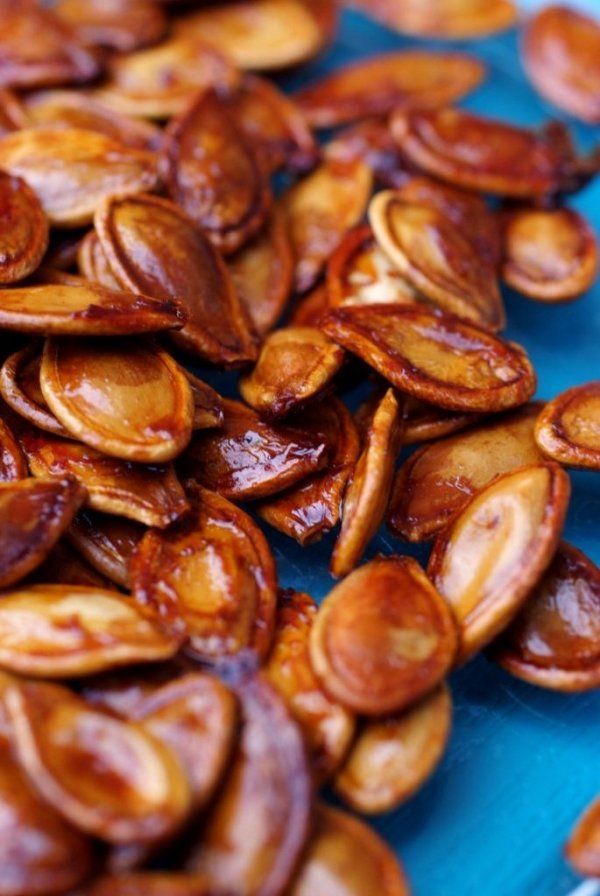 After you carve all your pumpkins this year, save the seeds and make this highly addictive and really tasty snack with them. You'll have a hard time not eating the entire batch at one time.
Ingredients:
1 ½ cups rinsed and dried pumpkin seeds
½ cup whiskey
2 tablespoons bacon fat
1 tablespoon brown sugar
2 teaspoons salt
Directions:
Preheat your oven to 275 degrees. Combine the whiskey, pumpkin seeds, bacon fat, brown sugar and salt in a small saucepan. Heat to medium and bring to a simmer for about 15 minutes. Drain the seeds, then spread them on a baking sheet and season to taste with salt. Roast the seeds in the oven until crisp, 90 minutes to 2 hours.
What's your favorite harvest recipe? Which one of these will you try first?
Please rate this article