7 Epic Places to Get the Best Pizzas in the United States ...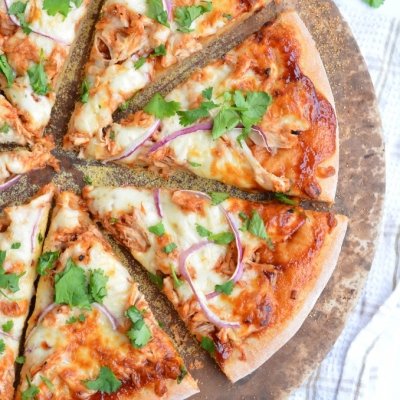 I think we're all the same in that we are searching for the best pizza in the United States. Am I right? Who doesn't want to eat the best slice of their life? With that in mind, I've gathered some of the places with the highest marks across the country. Keep in mind that I can't include every place on my list, but these are some great places to get you started on your hunt for the best pizza in the United States. Happy eating!
1.

Don Antonia by Starita, New York City, New York
You knew one of the places that boasts the best pizza in the United States would be in New York, didn't you? The place has more than 50 pizza choices on their menu. How about fried pizza? You won't find that just anywhere. Or go for Margherita or Diavola pizza to tantalize your taste buds. No matter what you choose, you are going to love it!
2.

The Independent Pizzeria, Seattle, Washington
Epicurious magazine calls this place one of its top ten picks for the best pizza. That's good enough for me! They use a wood-fired brick oven to make some of the best crust you'll ever taste. Homemade tomato sauce adds even more flavor to your pie. Top it with the standard toppings or try something a little different. Maybe Brussels sprouts?
3.

Frank Pepe's, New Haven, Connecticut
This place has been around since the 1920s so you know it has to be good. The locals swear by the pizza here and I think a trip to Connecticut might just be the thing I need. You can't leave without trying the clam pie, which features local clams, garlic, olive oil and Parmesan cheese. If the folks at USA Today are to be believed, this is definitely one of the top ranking pizza places in the entire country.
4.

Pizzeria Mozza, Los Angeles, California
Next time you're in LA, don't leave before you get a table at Pizzeria Mozza. After all, Mario Batali has his hand in this place. Try the Neapolitan pizzas, which are the place's specialty or, go for one of the more unique offerings, like squash blossoms. Sounds good to me! You might even see some celebrities at this pizza parlor!
5.

Santarpio's Pizza, Boston, Massachusetts
If you're in the area and in the mood for some fabulous sausage pizza, this is the place you want to go. That's the place's specialty, but if the experts at Food and Wine magazine say everything here is good, I believe them. Santarpio's has been around for more than 100 years and isn't going anywhere soon. That's good since they have some of the best pizza ever.
6.

Reno, Chicago, Illinois
If you like traditional pizza but are dining with someone who likes something different, you'll both be happy here. You can get the standard type of pizza you're used to, but this place also offers some out of the box topping ideas to please the adventurous eater. How about pickled peppers, roasted garlic or carnitas? Sounds fabulous to me!
7.

Osteria, Philadelphia, Pennsylvania
Unlike many places, Osteria uses an oak burning oven, which gives the pizza a really unique and delicious flavor that you are going to love. The signature pizza here features a pile of baked eggs, sausage, mozzarella and a special cheese made from both cow's and goat's milk. You will be awed by how delicious it is!
What's your favorite place for pizza? How do you order your pie? I like the usual pepperoni, black olives and mushrooms, but there is a place near my house that serves a goat cheese and yellow squash pizza that is out of this world. Have you been to any of these epic pizza places?
{{#comments_count}} Show Commnents ({{comments_count}}) {{/comments_count}}