7 Ethnic Cuisines to Try if You Are a Foodie ...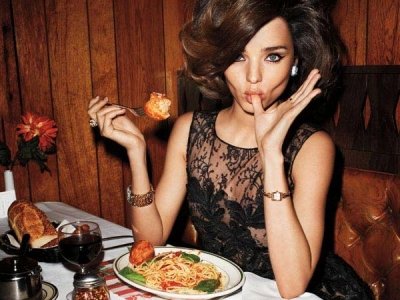 Are you looking for new ethnic cuisines to try? Chances are you have tried to standards like Mexican, Chinese, and Italian. Some of these ethnic cuisines may include your favorite dishes. But let's not limit ourselves. There is an entire world of hearty, delish foods for our taste buds to explore. Here are 7 ethnic cuisines to try if you are a foodie.
One of the first ethnic cuisines to try is Caribbean. If you like meats that are marinated in a wide variety of spices and then grilled over an open flame to perfection, you will love Caribbean foods. Many dishes include delicious exotic fruits and interesting spices. Some of my favorites include Jerk Chicken and Chutney.
German food holds a special place in my heart. I was born in Germany and lived there for 6 years. While German food doesn't have the exotic appeal of other cuisines it is still unique and worth trying. It's good wholesome comfort foods. I love Spaetzle, which is an egg noodle that is almost dumpling like. It is simple but so tasty. Schnitzel is another favorite. It is a pork or veal cutlet coated in breadcrumbs and fried. I like to top mine with fresh lemon juice but others use mushroom and onion gravy. Hey, I said this food was good, not healthy.
If you are looking for a more health conscious cuisine, give Greek foods a try. Traditional Greek meals use olive oil, an array of vegetables, herbs, grains, fish, lamb, and pork. Many of the desserts use nuts and honey. I love Fasolada, a bean soup made with a tomato base and packed with fresh veggies. I'm also a sucker for Baklava. It's a small pastry layered with nuts and honey. So delicious! You must try it.
Only in the past few years have I become familiar with Cuban food. It has some of the same seasoning as Caribbean cuisines but also combines many flavors from Spain. If you are familiar with dishes from Dominican Republic or Puerto Rico, you will find many similarities. Many Cuban dishes consist of some sort of rice and beans. I'm a fan of both so it comes as no surprise that I would enjoy Cuban food. Another favorite is Mixto, otherwise known as a Cuban sandwich. It's a sandwich made with toasted bread and packed with sliced pork, ham, Swiss cheese, pickles, and mustard. What's not to love?
You are probably familiar with Polish sausage, also known as Kielbasa, but have you tried any other Polish foods? It has similarities to other European cuisines. If you like a lot of meats you will love Polish foods. It also use lots of cabbage, spices, and different types of noodles. One of my favorites is pierogi. It's a small dumpling filled with onion, potato, meats, or cheese. The dumpling is first boiled and then baked or fried. I used to know a Polish girl who would spend hours making these whenever she had people over. They were always such a hit.
Like many Asian cuisines, Korean meals include rice and vegetables as a staple. Sesame oil, fermented bean paste, soy sauce, garlic, ginger, and pepper flakes are key seasonings to Korean foods. I grew up eating Kimchi. It's a spicy and sour Korean side dish made from cabbage and radish. The veggies are fermented with ginger, garlic, scallions, and chili pepper. I've always eaten it as a side dish to white rice. Bulgogi is another classic favorite. It is thin slices of grilled beef marinated in sugar, soy sauce, sesame oil, and garlic. It is sometimes stir fried with green onions, ginger, and mushrooms.
In all fairness, Hawaiian foods are a great mixture of many Asian cuisines with their own unique flare. I lived in Hawaii for several years and miss some of the many amazing foods. One of the big local favorites is Loco Moco. This dish gets 0 points on the health meter but 1,000 points for being tasty. It's simply two scoops of white rice topped with a hamburger patty, a fried egg, and brown gravy. In Hawaii this meal is good for breakfast, lunch, or dinner! Another favorite is Saimin. It's a noodle soup mixed with many veggies and meats.
These are just some of the different ethnic cuisines I have tried and my favorite dishes. What other ethnic cuisines have you eaten and fallen in love with?
{{#comments_count}} Show Commnents ({{comments_count}}) {{/comments_count}}