'Tis the season to pull out the candy cane recipes. This year, once you decorate your tree with enough candy canes, you can use the leftovers for some yummy desserts. It's the perfect way to recycle! Here are some of the best candy cane recipes to test out over the holidays:
---
1

Foolproof Holiday Fudge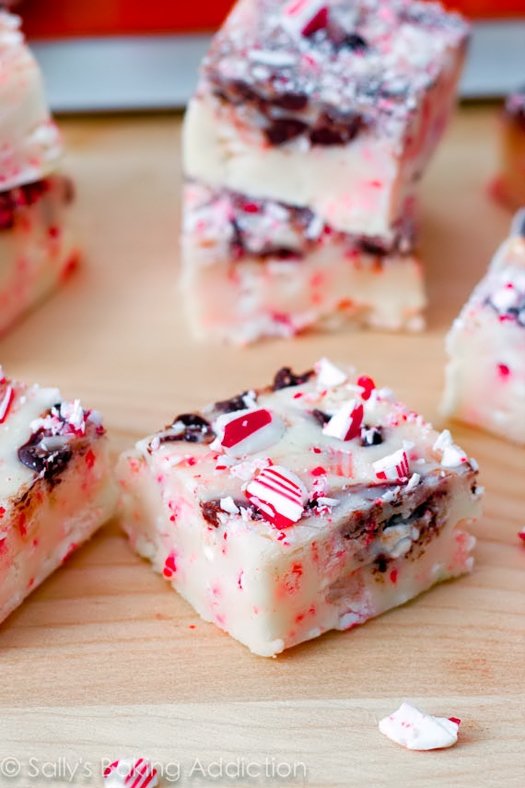 What will fulfill your sweet tooth more than some delicious fudge? This is one of the best candy cane recipes, because you can still make it when you run out of minty treats. Once the holiday is over, you can make the same thing, minus the mint garnish.
Ingredients:
Vegetable oil, cooking spray
2 cups sugar
1 teaspoon salt
6 tablespoons unsalted butter
1 cup heavy cream
3 1/2 cups mini marshmallows
3 cups semisweet or white chocolate chips
1 teaspoon pure vanilla extract
1/2 cup crushed peppermint candy
Instructions:
In a saucepan over medium heat, cook sugar, salt, butter, cream, and marshmallows, stirring for 5 to 6 minutes. Bring mixture to a boil. Cook for 5 minutes. Remove from heat. Add chips and vanilla, then stir until chips are melted. Pour mixture into a pan. Let fudge cool in the pan at room temperature for 3 hours. Sprinkle evenly with crushed candy canes.
Source: marthastewart.com
---
2

Candy Cane Popcorn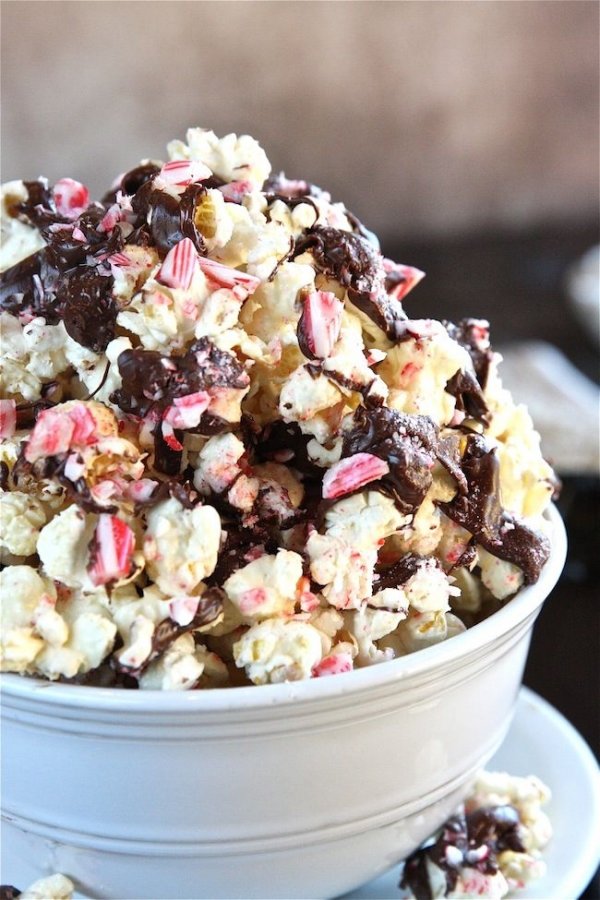 Don't settle for boring, bland popcorn that you have to load with butter to get a decent taste. By adding candy canes to your popcorn, you won't need any additional seasoning to enjoy the taste.
Ingredients:
1 2.8-oz bag microwave popcorn
8 large candy canes
12 ounces chopped white chocolate or white chocolate chips
Instructions:
Pop popcorn. Place candy canes in food processor and pulse until crushed. Melt chocolate in a bowl. Add 1/3 candy canes to mixture. Pour white chocolate over popcorn. Place the popcorn onto the baking sheet and spread it into an even layer to cool. While the white chocolate is still wet, sprinkle the remaining candy cane pieces over the top of the popcorn. Let the popcorn set at room temperature until the white chocolate is firm. Break the popcorn up into small pieces, then serve.
Source: candy.about.com
3

Peppermint Cookies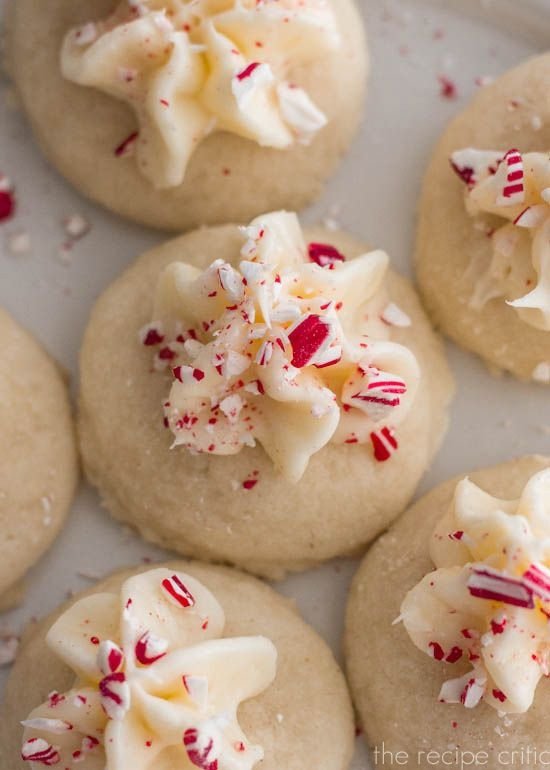 It's always the right time for cookies, but most people end up eating extra around the holidays. They're the perfect snack to bring to your aunt's house for Christmas.
Ingredients:
1 1/4 C. crushed peppermint candy
1 1/3 C. granulated sugar, divided
3/4 C. butter
2 eggs
1 tsp. peppermint extract
3/4 tsp. vanilla extract
2 1/2 C. all-purpose flour
1/4 tsp. salt
Instructions:
Crush the peppermint candies in 1/3 cup of the sugar until powdery. Mix flour and salt together in a small bowl and set aside. Mix the butter, eggs, and remaining sugar together in a large bowl. Add in vanilla and peppermint extracts. Add the flour mixture to the butter mixture. Form the dough into small balls. Roll the balls of dough in the crushed candy mixture and place on a baking sheet. Bake for 8 minutes at 350F. Allow cookies to cool on baking sheet for one minute, remove, and roll in the candy sugar again. Let cool.
Source: recipe4living.com
---
4

Peppermint Oreo Cookie Balls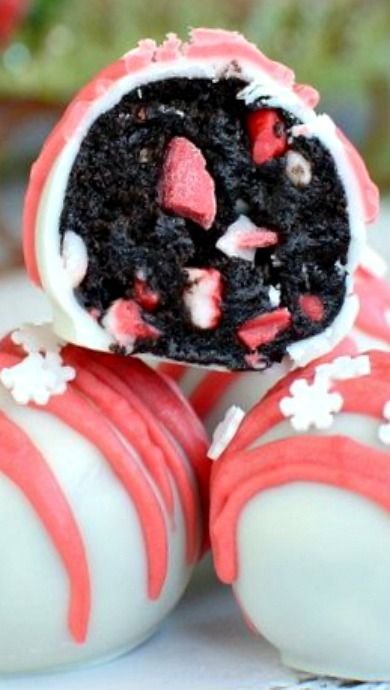 If your favorite type of cookies are Oreos, combine them with mint for a new, tingly taste. You can never go wrong with chocolate.
Ingredients:
6 candy canes, finely chopped (about 1/3 cup), divided
1 pkg. (8 oz.) Cream Cheese, softened
36 Oreo Cookies, finely crushed
4 pkg. (4 oz. each) Semi-Sweet Chocolate, broken into pieces, melted
Instructions:
Reserve 1 Tbsp. chopped candy. Mix remaining candy with cream cheese and cookie crumbs until blended. Shape into 1-inch balls. Freeze for 10 minutes. Dip balls in melted chocolate. Sprinkle with reserved candy. Refrigerate for 1 hour.
Source: kraftrecipes.com
---
5

Frozen Peppermint Cheesecake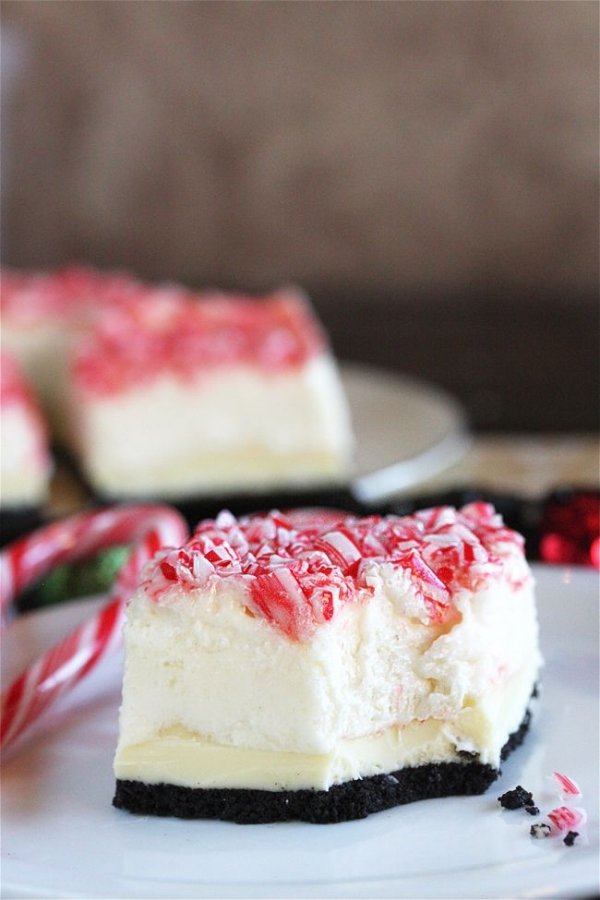 Stop buying your desserts from The Cheesecake Factory and start making them yourself. It's not as hard as it looks, and it's way cheaper to do it all on your own.
Ingredients:
1 1/4 C. chocolate wafer cookie crumbs (about 24 wafers)
1/4 C. sugar
1/4 C. margarine or butter, melted
1 8 oz. pkg. cream cheese, softened
1 14 oz. can Eagle Brand sweetened condensed milk (not evaporated milk)
1 C. crushed hard peppermint candy
Red food coloring, optional
2 C. (1 pint) whipping cream, whipped or non-dairy whipped topping
Instructions:
Combine crumbs, sugar, and margarine. Press into a pan. In a large mixing bowl, beat cheese until fluffy. Gradually beat in sweetened condensed milk. Stir in crushed candy. Fold in whipped cream. Pour into pan, and cover. Freeze 6 hours. Garnish as desired. Return leftovers to freezer.
Source: recipe4living.com
---
6

Swirled Candy Cane Cupcakes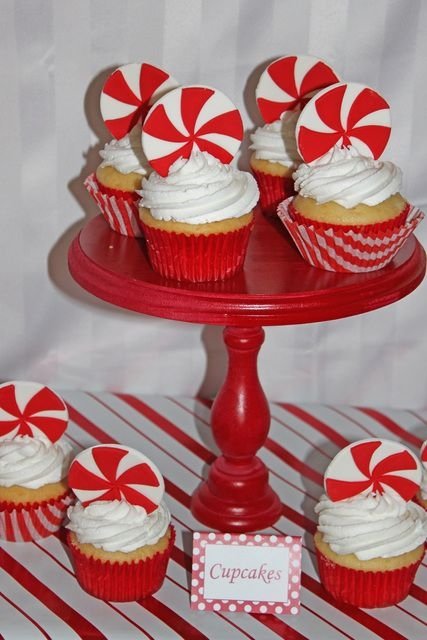 Cupcakes are another great snack to make for holiday parties. You can make enough for the whole room to enjoy, so don't be stingy.
Ingredients:
1 box cake mix
Water, vegetable oil and egg whites called for on cake mix box
1 teaspoon peppermint extract
1 teaspoon red paste food color
2 containers (12 oz each) fluffy white whipped frosting
1 cup crushed hard peppermint candies (about 30)
Instructions:
Heat oven to 350F. In large bowl, beat cake mix, water, oil, egg whites, and peppermint extract with electric mixer. Divide batter in half. To 1 portion, add food color. In each muffin cup, place 2 tablespoons red batter and top with 2 tablespoons white batter. Swirl white batter through red batter with knife for marbled design. Bake for 18 to 20 minutes. Cool 10 minutes. Remove from pans to cooling racks. Cool completely, about 30 minutes. Frost cupcakes with frosting. Top each with crushed peppermint candies.
Source: bettycrocker.com
---
7

Peppermint Candy Cane Shake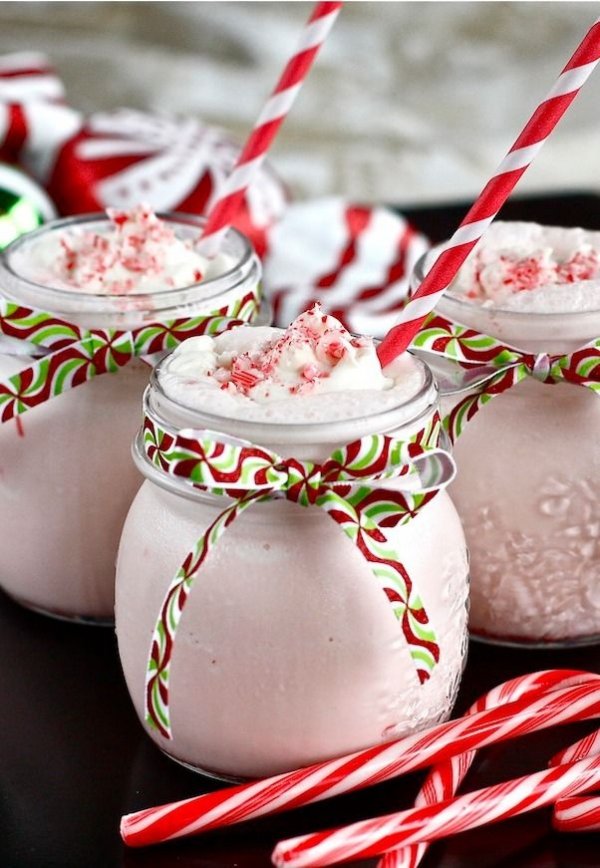 If you'd rather have a drink than a snack, milkshakes are the way to go. The minty flavor will give you a whole new way to enjoy ice cream.
Ingredients:
3 cups vanilla ice cream
1½ cups milk
½ teaspoon peppermint extract
1 tablespoon crushed candy canes plus 1 teaspoon for garnish
Whipped cream for topping
Instructions:
Using a blender, blend ice cream and milk until smooth. Add peppermint extract and crushed candy canes and blend another 5 seconds. Pour into glasses and top with whipped cream and crushed candy canes.
Source: thehopelesshousewife.com
Candy canes aren't only meant to be a decoration. Once you pull them off your tree, place them in a dessert! What's your favorite flavor of candy cane?
---
Comments
Popular
Related
Recent