I'll admit, I eat too many toasted sandwiches but there are so many fillings for a toastie, I never get bored. They are quick and easy to make and they can be decadent and luscious or healthy and nutritious. I am lazy about cooking full meals but I will often eat a really nice toasted sandwich with a bowl of soup. As long as I get my five-a-day in the meal and I'm not overloading on unhealthy things, it more than satisfies. I do have to admit though that there is one rule that may make some of you throw your hands up in horror and that is, no matter what fillings for a toastie I'm going with, the bread must be white sliced – nothing else compares when it comes to toasted sandwiches. Warning – may contain calories!
---
1

French Onion Grilled Cheese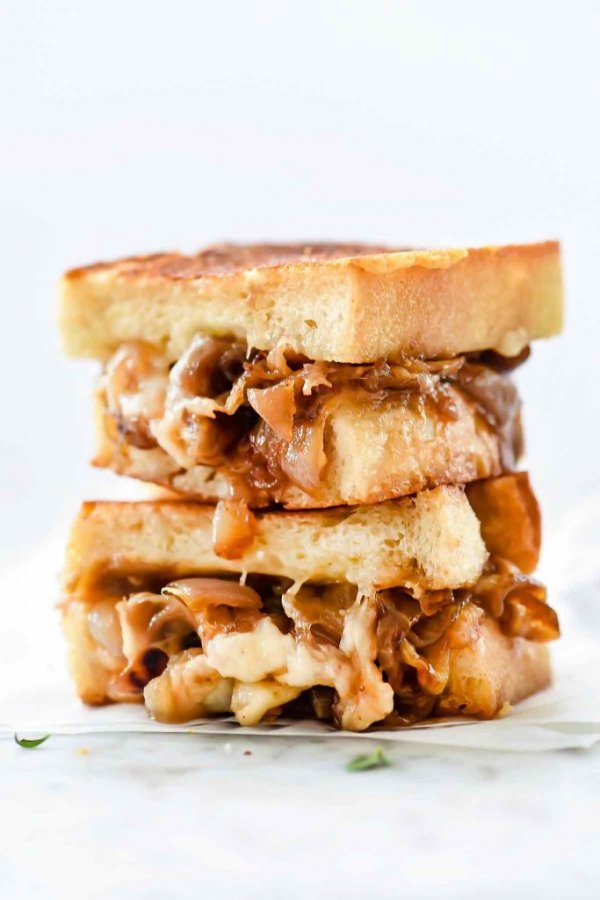 One of my favorite aforementioned soup and sandwich combos is French onion soup and a plain grilled cheese. Then I found a recipe that combined the two, so now one of my favorite fillings for a toastie is French onion grilled cheese. All you need is to fry up some onions until they are caramelized (I use a mix of olive oil and butter), then build your sandwich with the onions and your choice of cheese. I usually choose between Gouda, Emmental and plain old cheddar.
---
2

Cheesy Tuna Crunch Melt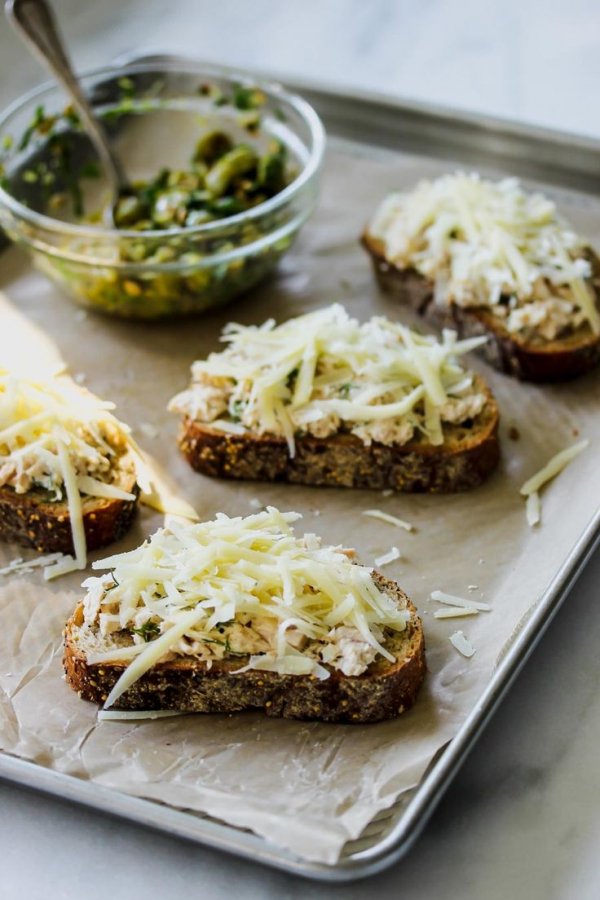 One of my least favorite canned foods is tuna – many brands simply taste like cardboard. I don't mind tinned tuna steak so much and that's what I use for my cheesy tuna crunch. Chop up some bell peppers. Break up the tuna and mix in the peppers (sometimes I add some chopped celery too). Spread on one slice of bread and sprinkle over a generous helping of grated cheese. Add the top slice of bread. Toast and enjoy.
---
3

Hawaiian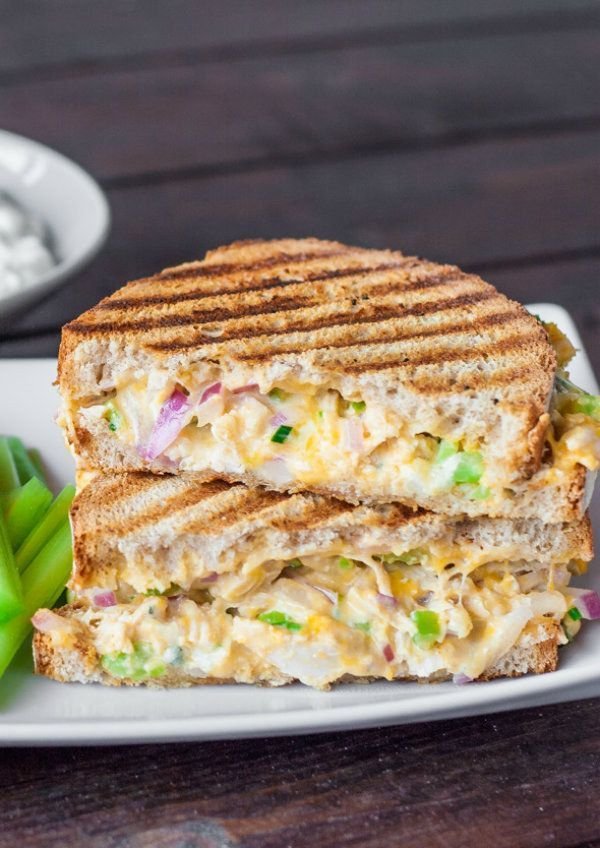 I don't like Hawaiian pizza – I don't like the mix of ham, pineapple and cheese with a tomato sauce. I do, however, like a Hawaiian toastie. It's one of my favorite fillings for a toasted sandwich when I want a little sweetness. All you need is your favorite melty cheese, a slice of ham and some tinned pineapple. Make your sandwich and after devouring it, enjoy the remaining pineapple for dessert.
---
4

Peanut Butter and Banana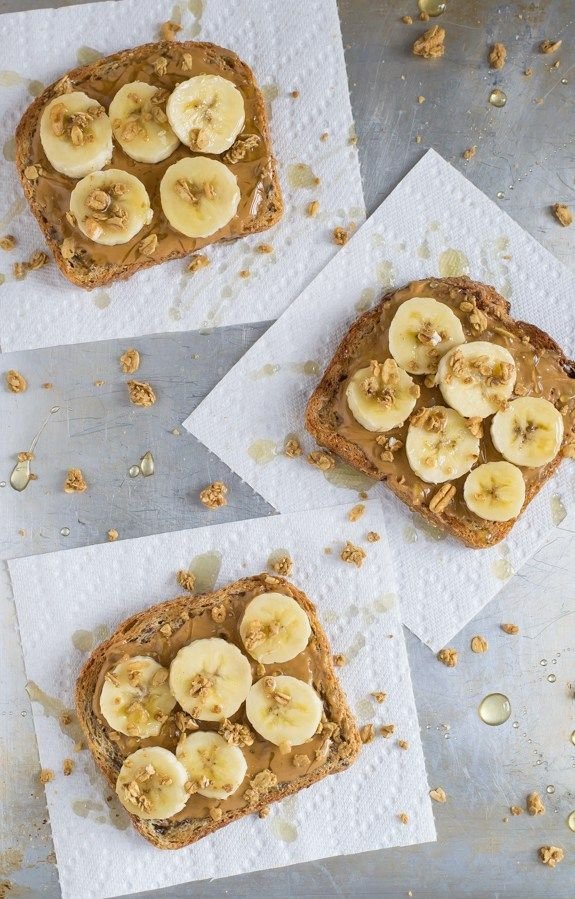 This is my go-to when I have a large writing assignment ahead of me that I know I will persevere at for a few hours and need something to keep me fueled. Mash some banana and spread on one slice of bread. Spread another slice with peanut butter. Sandwich, then toast, then munch!
---
5

Pizza Toastie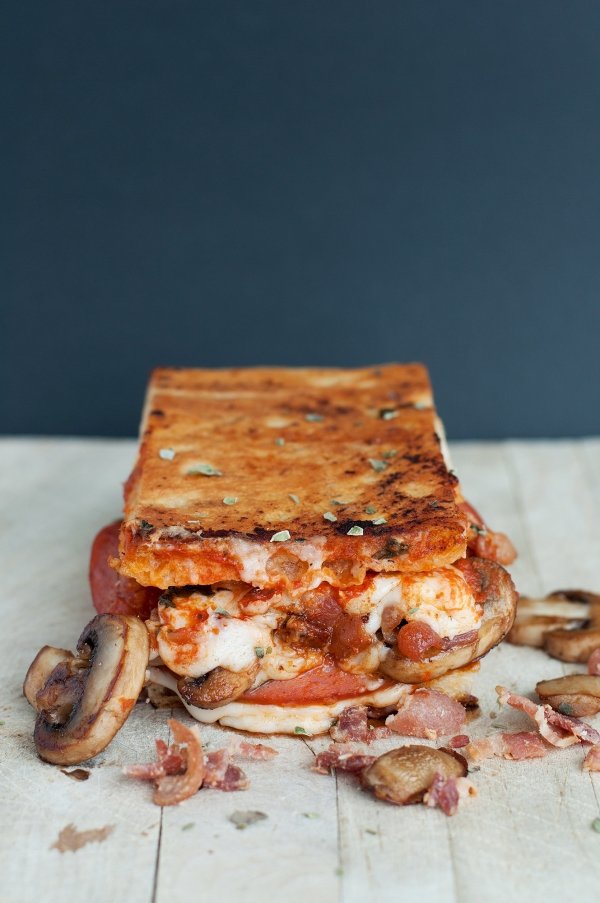 So easy to make and better than wolfing down a whole pizza. There's two ways to make this. Both involve making a plain cheese (cheddar, mozzarella or any melty cheese) and tomato sandwich. You can then either add the basil as a fresh herb – chiffonade the leaves or just tear them up – or you can spread one slice of the bread with ready-made pesto (if I make pesto at home I usually keep enough for at least one sandwich the next day).
---
6

Breakfast French Toastie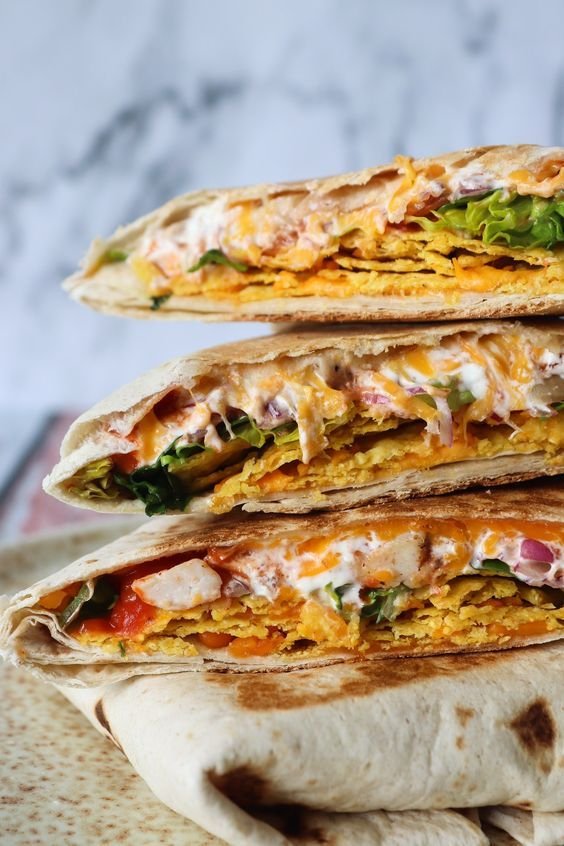 On a Sunday, while Britain is tucking into a full English fry-up breakfast, I like to indulge in this soft and luscious version of a toasted sandwich. Okay, so it's not "toasted" like all my other suggestions here but it's made as "French Toast," so in my mind it qualifies. For this one I always use a brioche loaf but any soft bread will do. Make a sandwich using 2 very lightly buttered slices of brioche spread with soft cream cheese and marmalade – for me it has to be extra thick cut Oxford marmalade. Whisk some eggs with a dash of milk. Dip the sandwich in the egg mix and cook as you do for plain old French Toast. If you're not a fan of marmalade, you can switch it for any fruit purée, jelly or jam.
7

Neecey's Reubens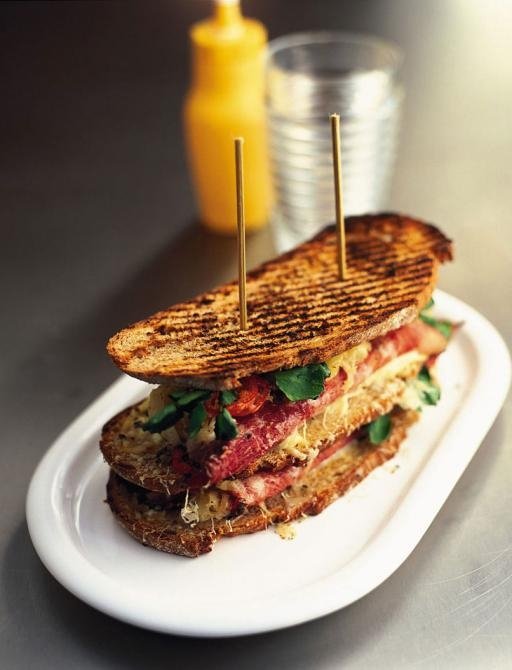 When I first visited New York I had a Reuben sandwich. It was unlike anything we had ever had in the UK and it wasn't until a few years ago that you could even source the ingredients easily to make them at home. Now it's much easier. No other toasted sandwich fillings can give the taste of New York the way a Reuben's can. To make my version you need 2 slices of rye bread (yes, I know I am deviating from the white sliced, but it's a Reuben, darling!), 2 teaspoons of Thousand Island (Russian) dressing, 1 tablespoon of sauerkraut, 1 slice of Gruyere cheese, slices of pastrami and a small amount of olive oil. To make, lightly coat one side of each slice of bread with olive oil; lay out the slices, oiled side down on a plate. Spread 1 teaspoon of dressing on each slice of bread. Add a slice of cheese, then the sauerkraut and then the pastrami. Make the sandwich. Fry the sandwich in a preheated frying pan until the bread is golden brown on both sides and the cheese has melted.
If you're put off by these fillings for toasted sandwiches you can downplay them. Most of the fillings do not require you to butter the bread, you can opt for the low fat versions of cheeses and don't go overboard on things like the peanut butter. And, if you prefer brown breads – use it. Do you have any favorite fillings for a toastie?
---
Comments
Popular
Related
Recent