When you're in a rush, it's easy to just hit the closet fast food place so you don't go hungry. You know that's not healthy, and there's really no need to do that when you can make these 15-minute meals really easily and really fast. No more eating unhealthy meals just because time is tight! You're going to love every single one of these tasty meals!
Table of contents:
1

Mozzarella Chicken in Tomato Sauce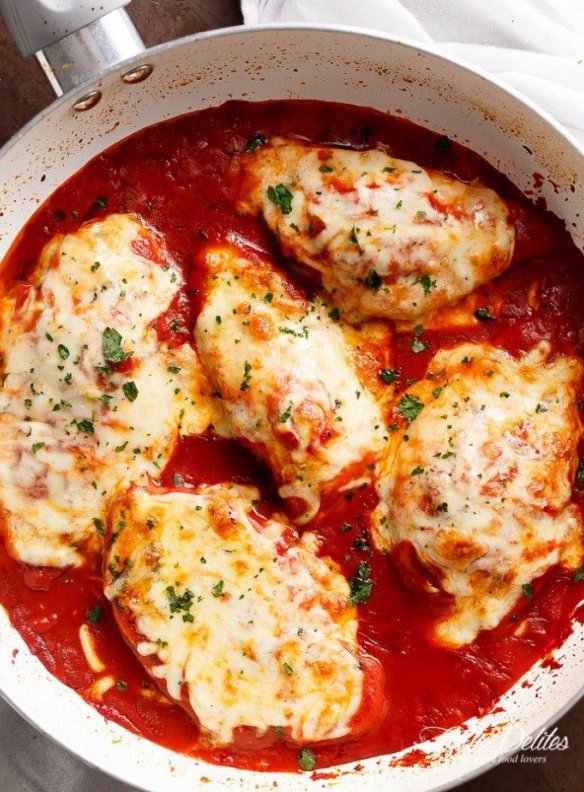 Source: cafedelites.com
2

Ramen Vegetable Stir Fry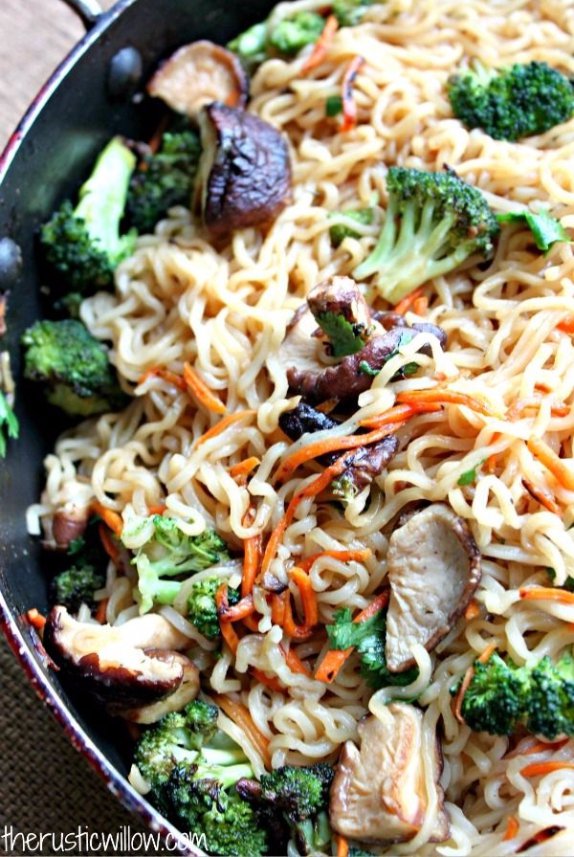 Source: therusticwillow.com
3

Lime Cilantro Chicken with Mixed Rice and Black Beans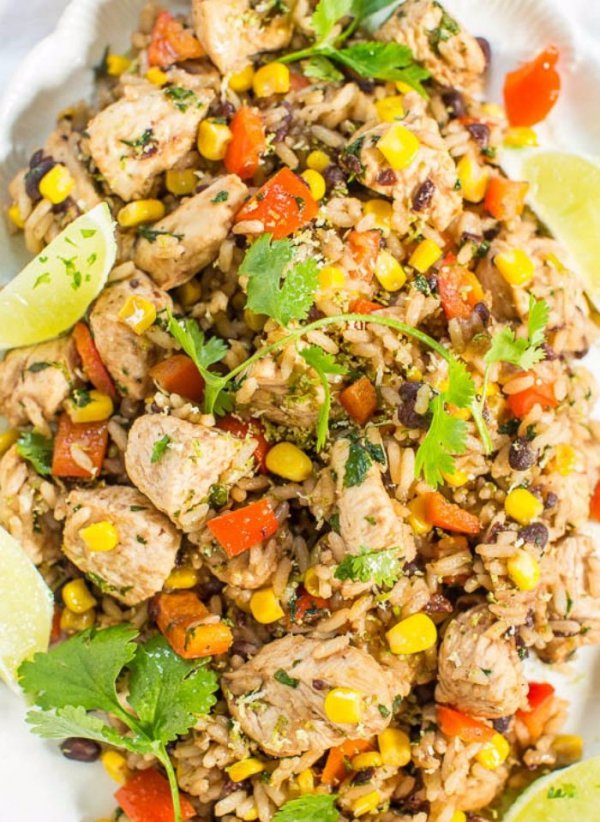 Source: averiecooks.com
4

Spaghetti Carbonara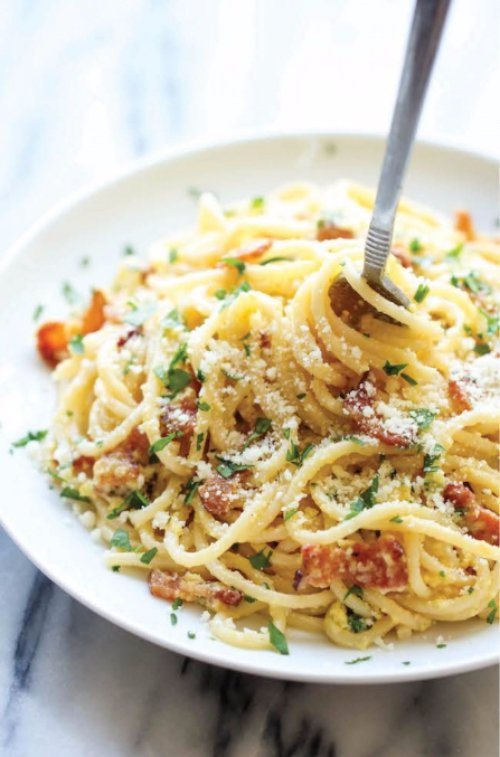 Source: damndelicious.net
5

Healthy Roasted Chicken and Veggies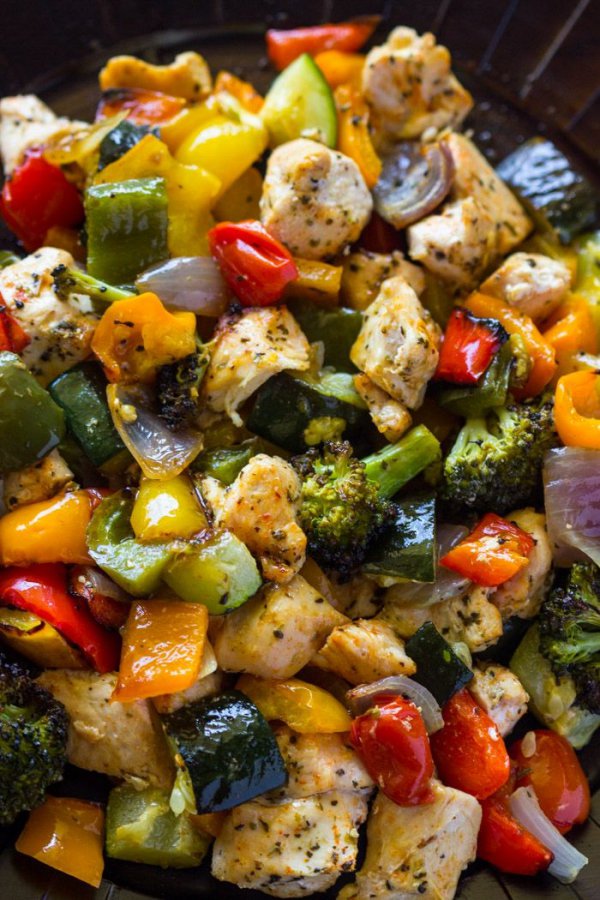 Source: gimmedelicious.com
6

Greek Cucumber Salad with Feta, Olives and Cherry Tomatoes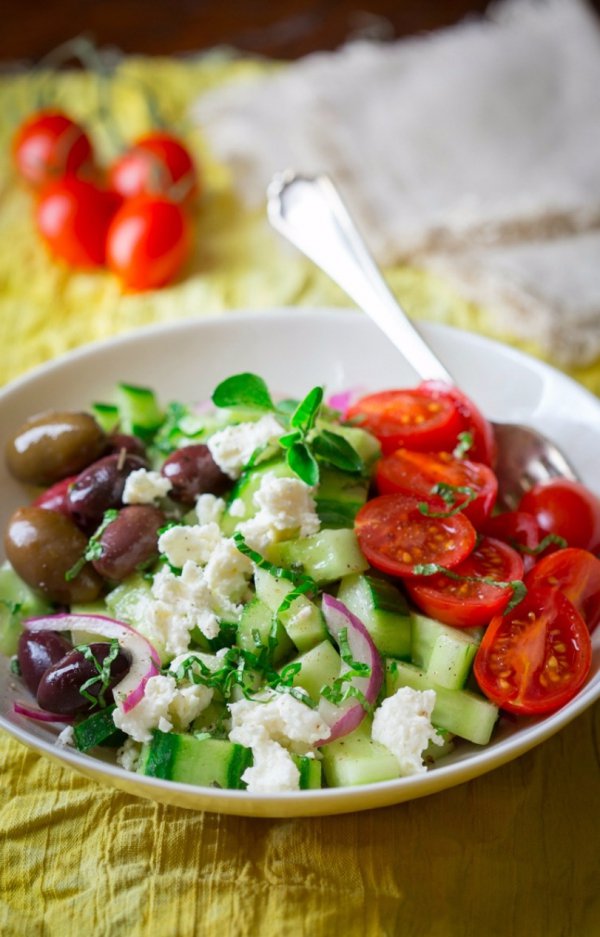 Source: healthyseasonalrecipes.com
7

Pan-seared Pork Chops with a Smooth, Creamy Mustard Sauce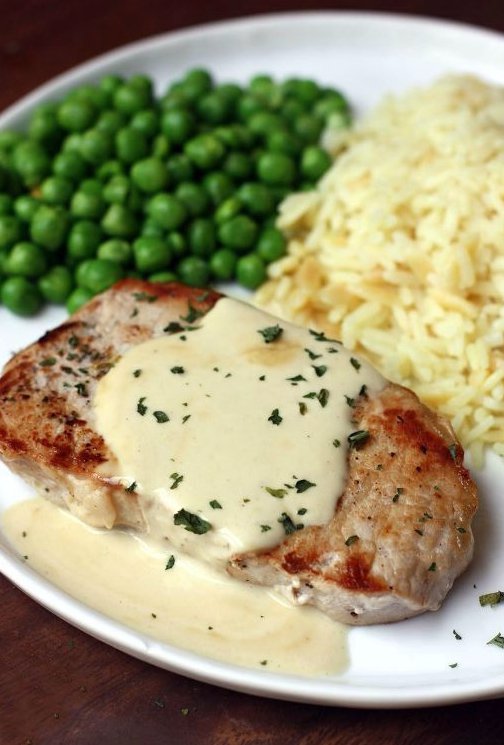 Source: myrecipemagic.com
8

Keilbasa, Pepper, Onion and Potato Hash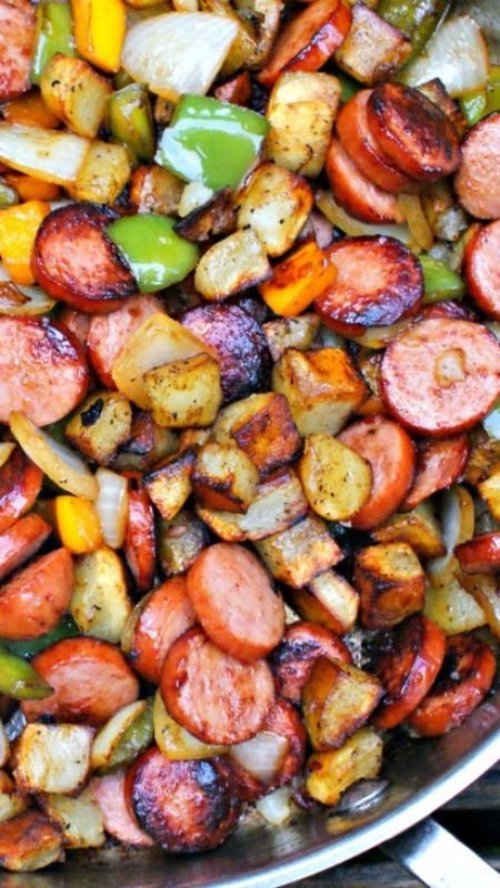 Source: thetwobiteclub.com
9

Sriracha Chicken Alfredo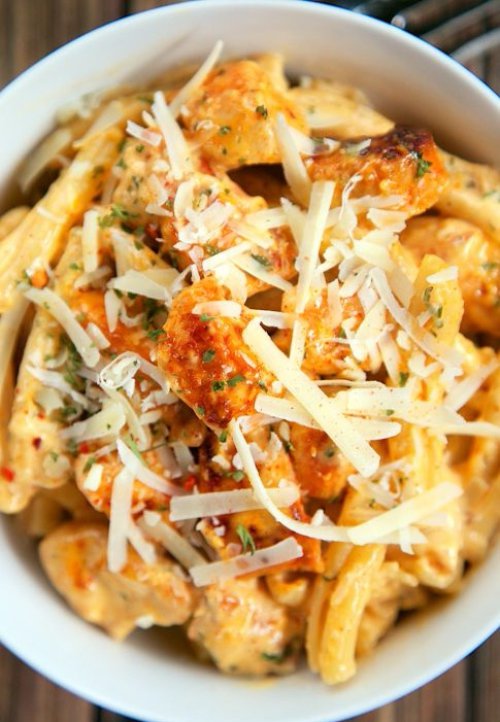 Source: plainchicken.com
10

Cheeseburger Gnocchi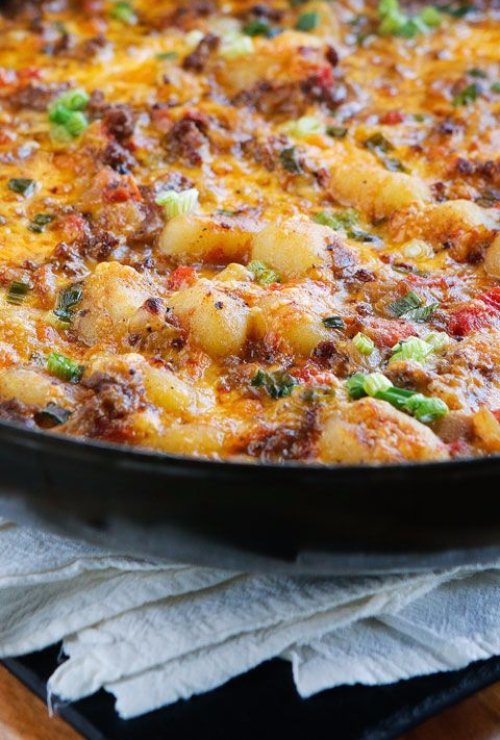 Source: kevinandamanda.com
11

Easiest Ever 15-Minute Lasagna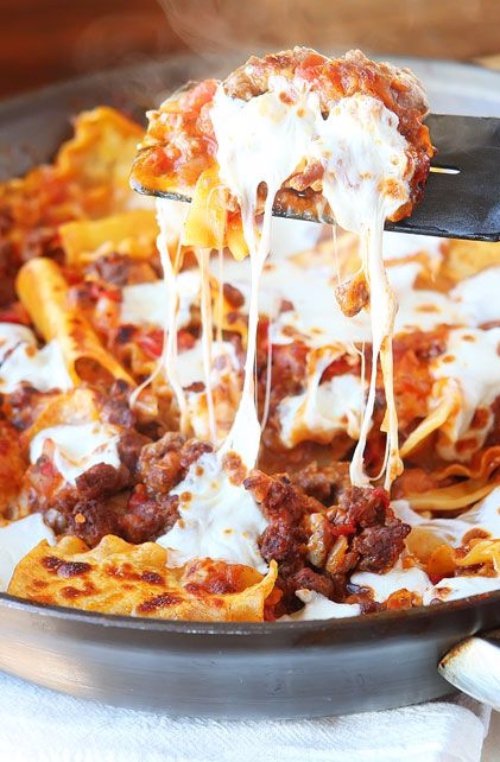 Source: kevinandamanda.com
12

15-minute Lazy Noodles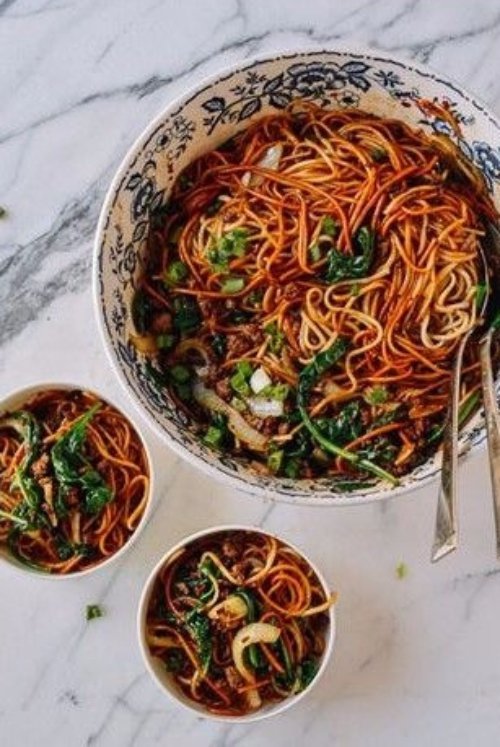 Source: thewoksoflife.com
13

Coconut Curry Noodle Soup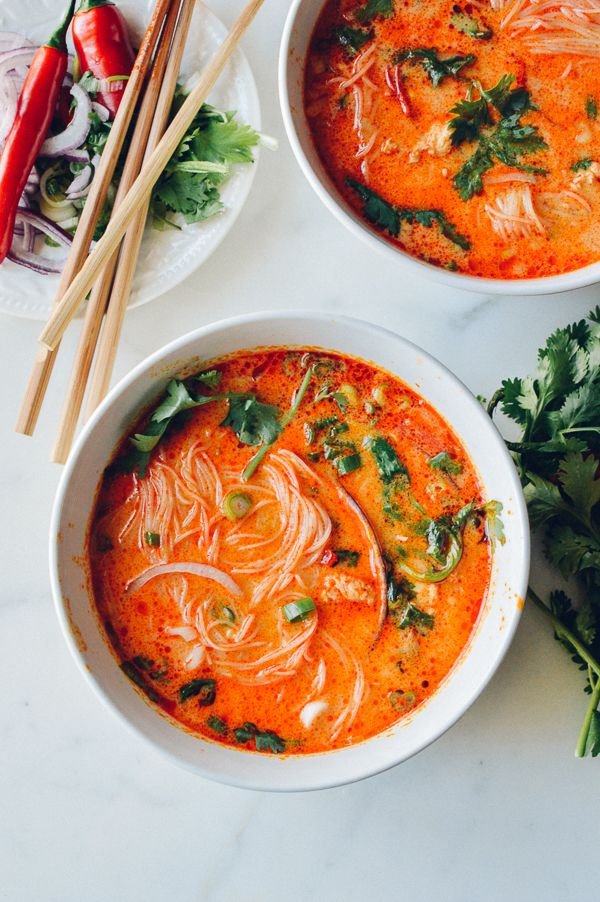 Source: thewoksoflife.com
14

BBQ Chicken Quesadilla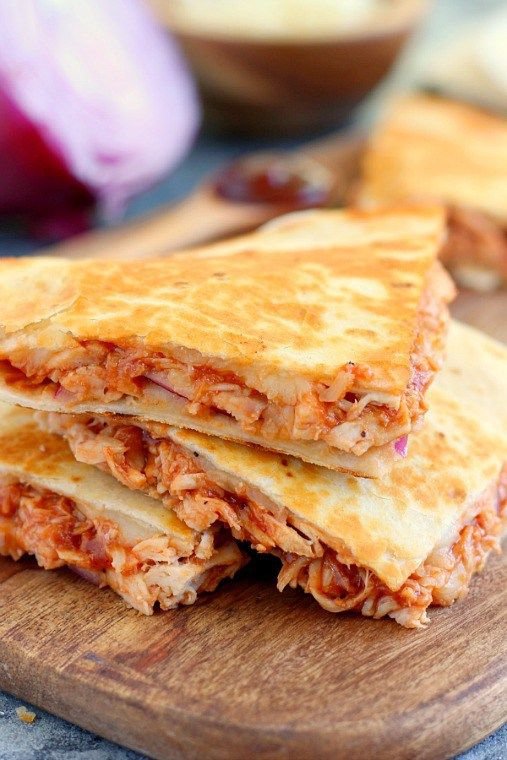 Source: pumpkinnspice.com
15

Tex Mex Chicken Wrap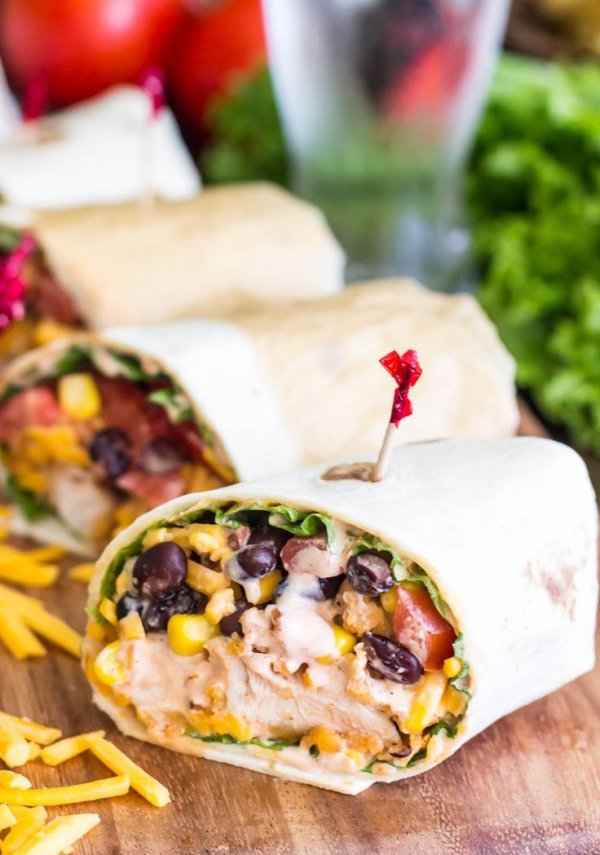 Source: busybudgeter.com
16

Salmon and Avocado Rice Bowl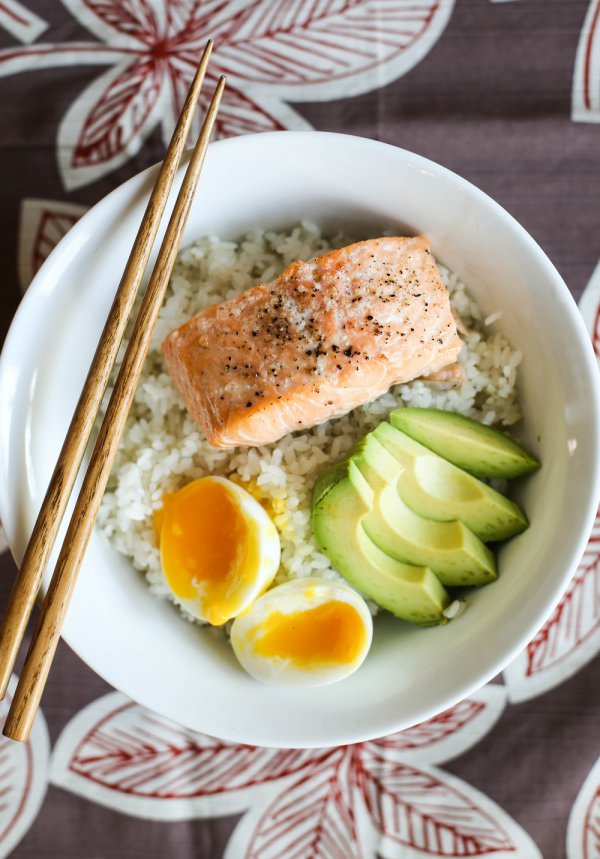 Source: setthetableblog.com
17

Angel Hair Pasta with Fresh Garlic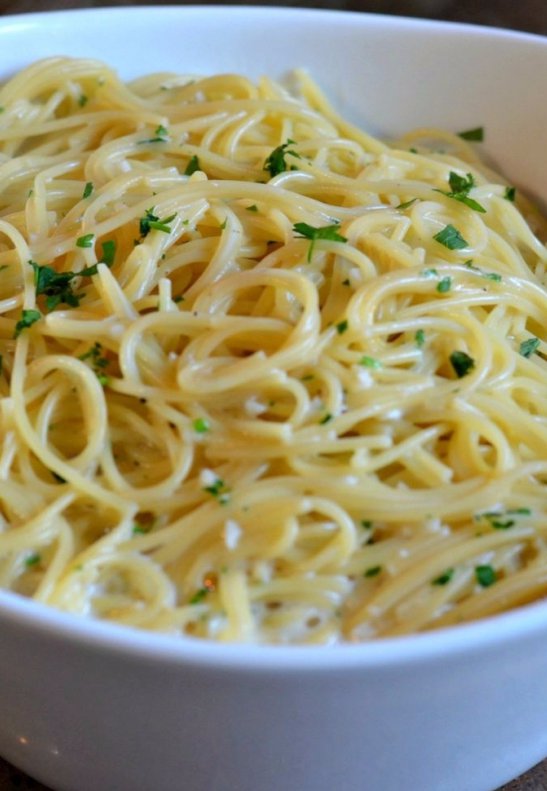 Source: happilyunprocessed.com
18

15 Minute Vegetable Lo Mein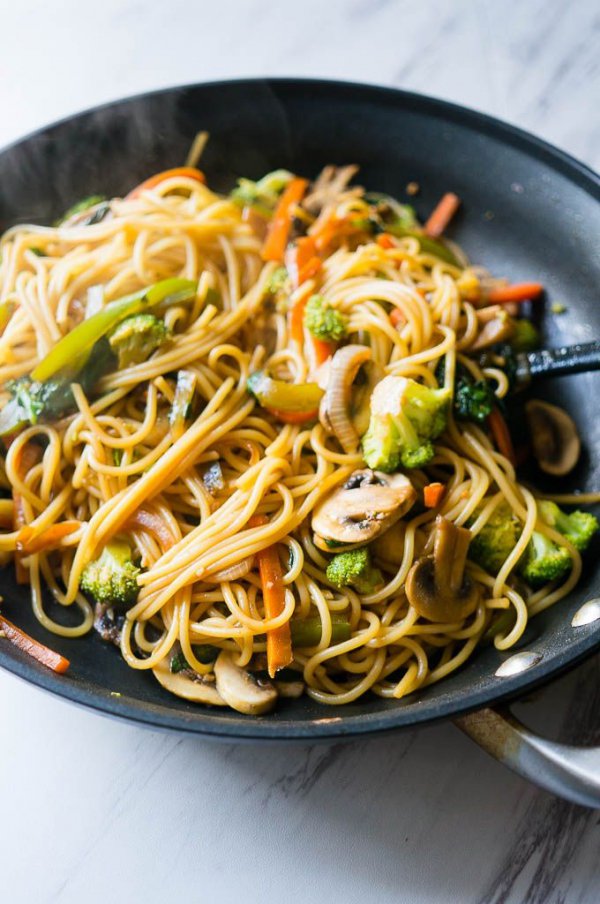 Source: kitschencat.com
19

Mexican Chicken Soup with Avocado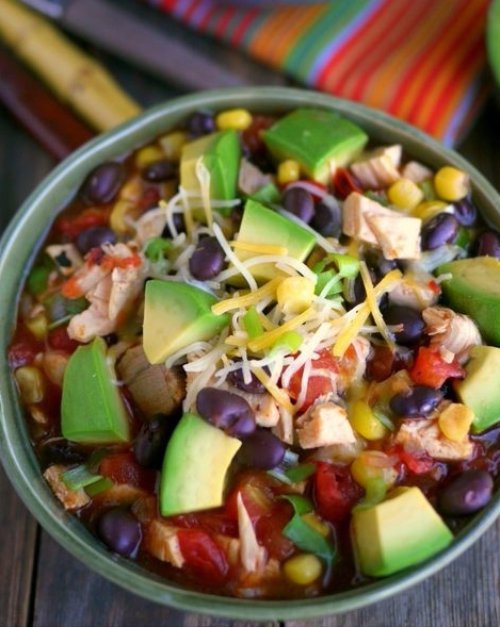 Source: noblepig.com
20

Prosciutto and Spinach Flatbread Pizza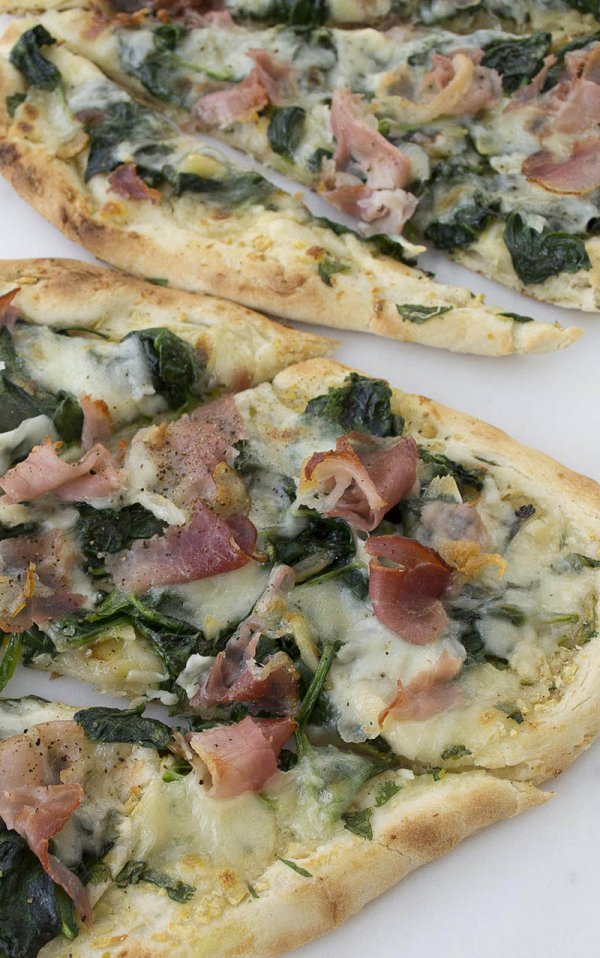 Source: sofabfood.com
21

Avocado Caprese Chicken Salad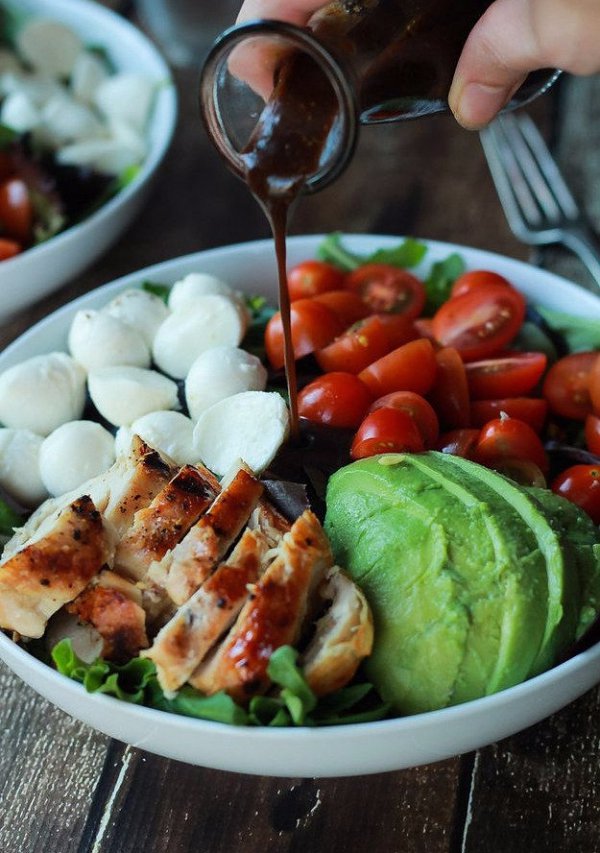 Source: buzzfeed.com
22

Buffalo Pineapple Chicken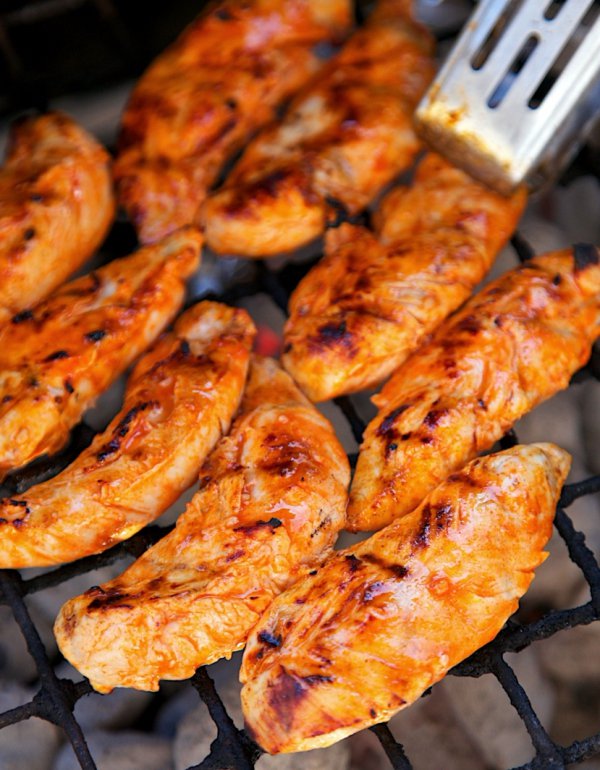 Source: plainchicken.com
23

Peach Caprese Salad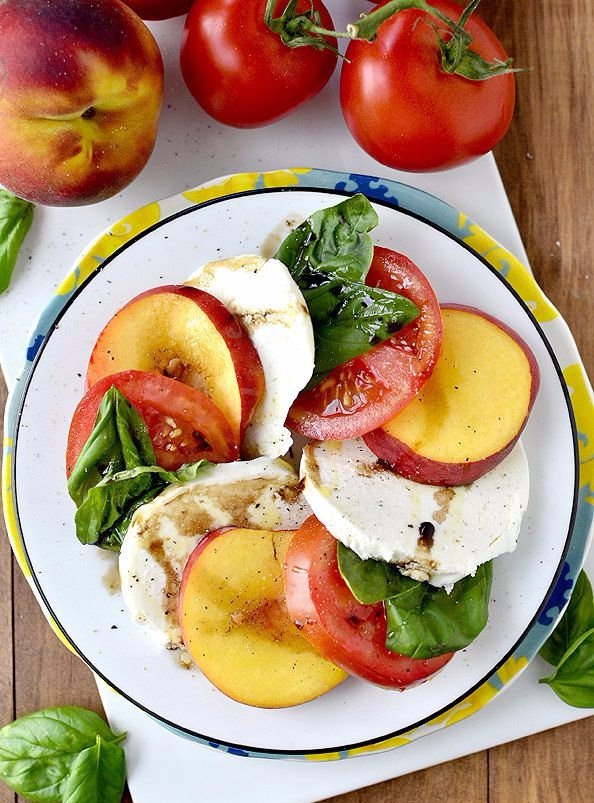 Source: iowagirleats.com
24

Juicy Mushroom Pasta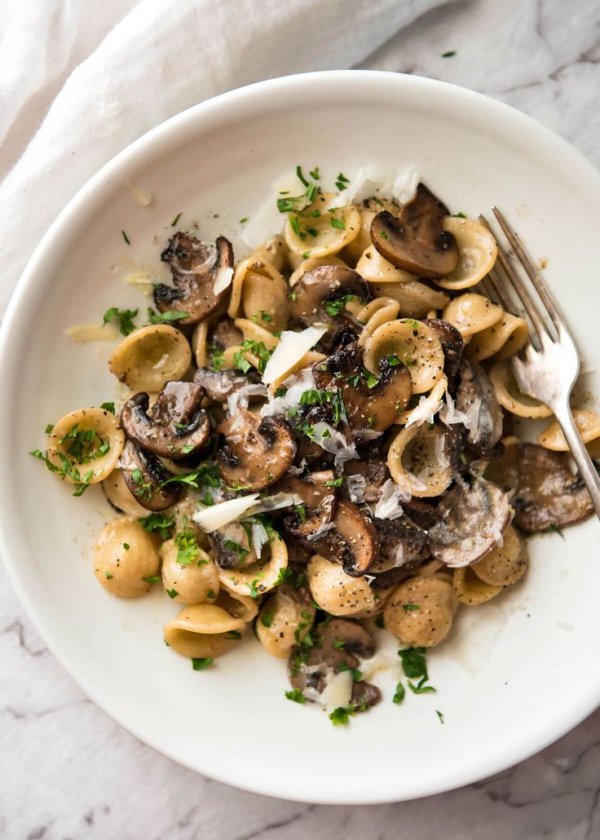 Source: recipetineats.com
25

Creamy Tomato Pasta with a Kick!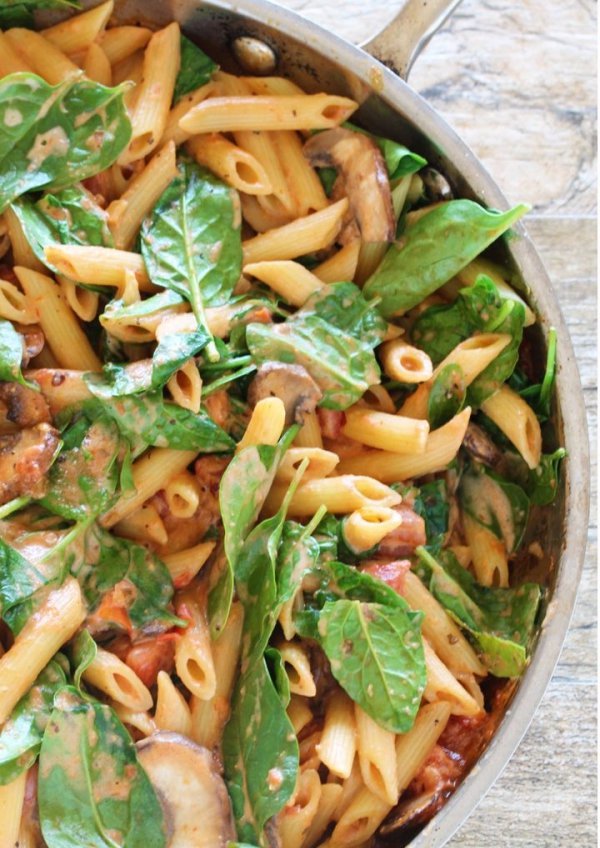 Source: thestayathomechef.com
26

Beef Stroganoff Fluffy Rice, Red Onion & Parsley Pickle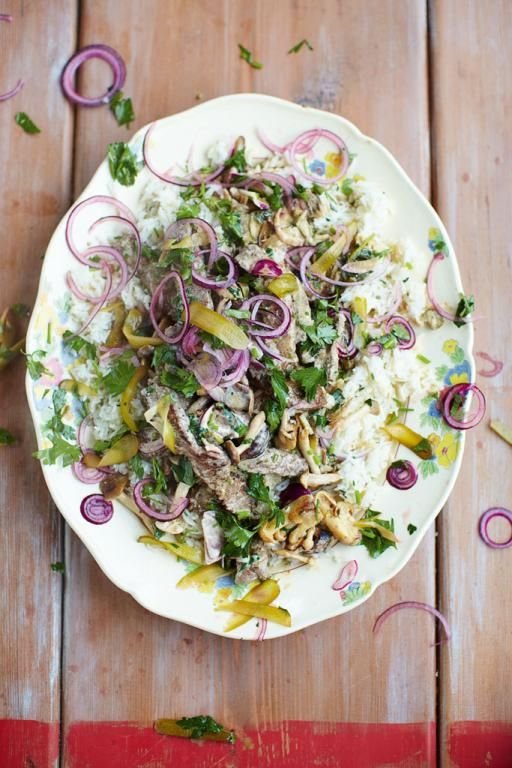 Source: jamieoliver.com
27

15-Minute Chicken and Broccoli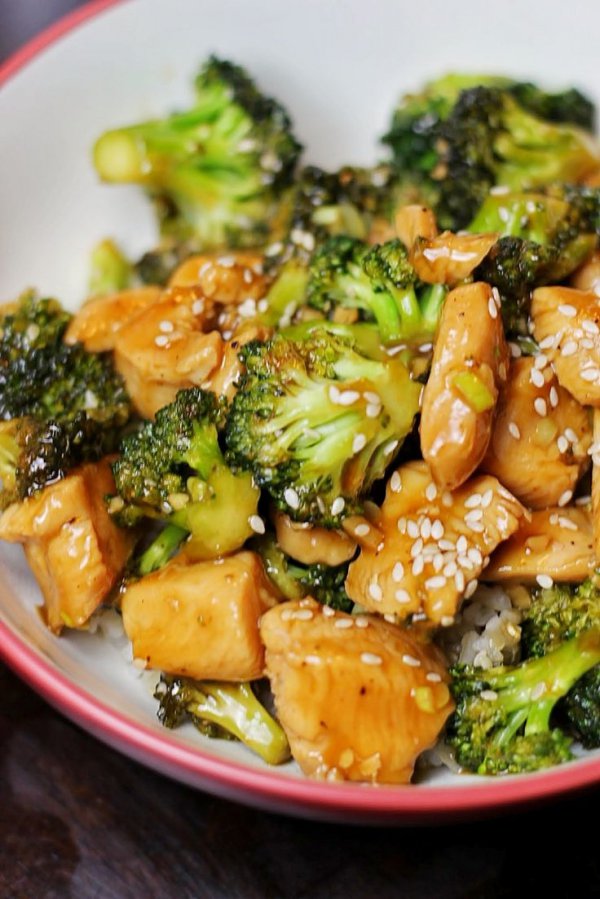 Source: audreysapron.wordpress.com
28

Steak Medallions, Mushroom Sauce and Spring Greens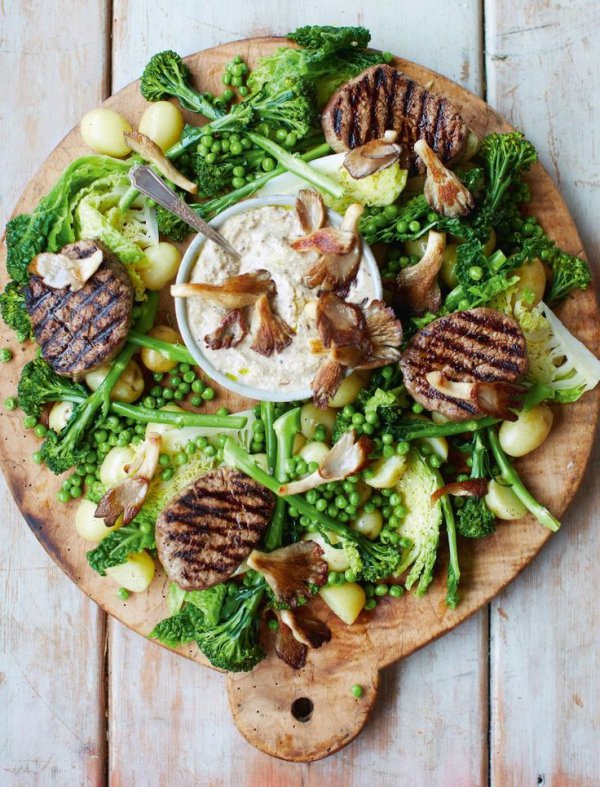 Source: thehappyfoodie.co.uk
Which one do you want to try first?
Please rate this article