7 Food and Kitchen Pinterest Boards to Follow ...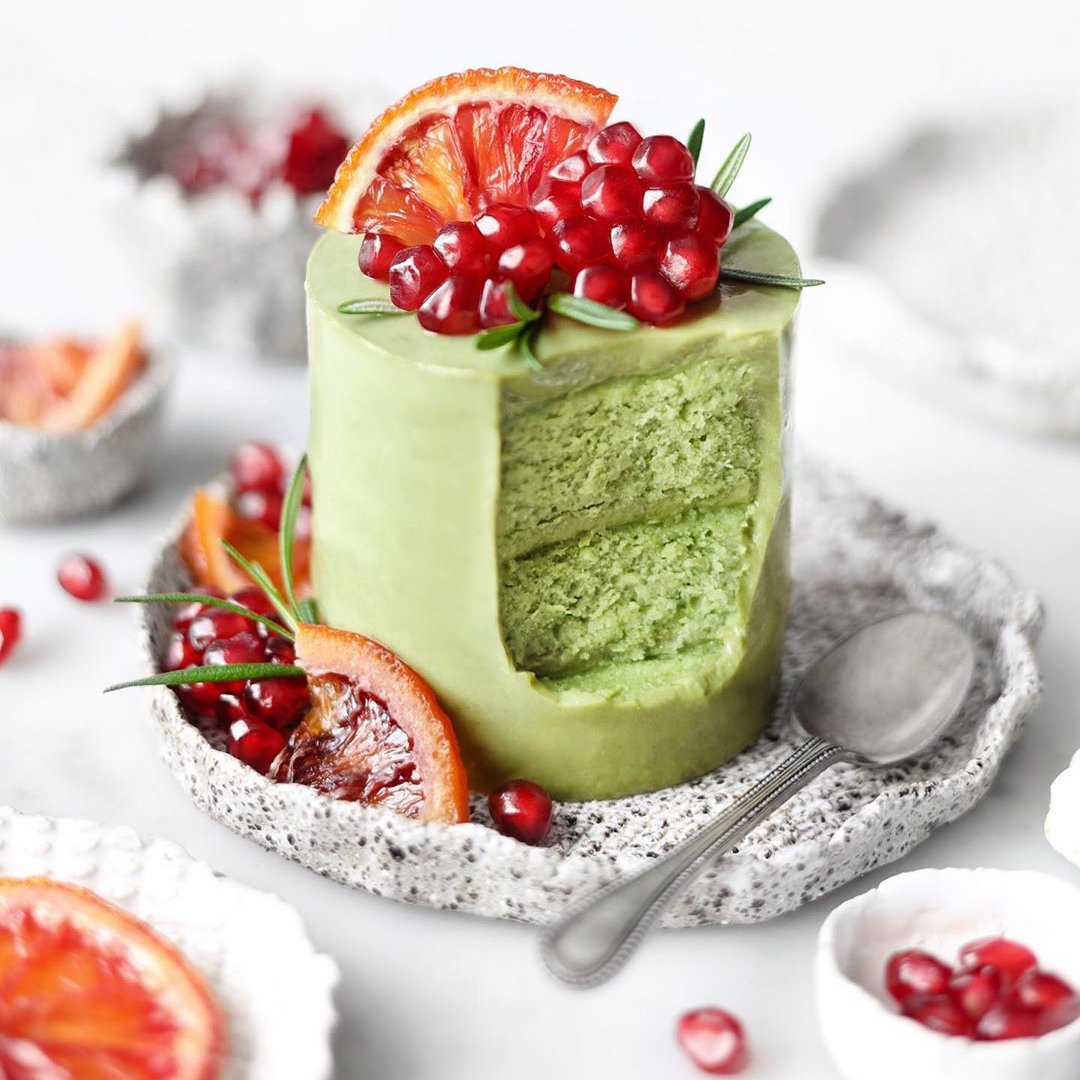 One of my favorite things to look at online is food and kitchen Pinterest boards. I'm sure I'm not alone here, right? Just don't look at these when you're hungry since that can be brutal! Food and kitchen Pinterest boards are not just a great way to stimulate your appetite, but also a way to find new recipe ideas, perhaps dieting help and tips, or just to give you a reason to look at really great food. There are way too many wonderful food and kitchen Pinterest boards to name all my favorites, but I've chosen 7 that I seem to frequent pretty often to share with you. The pinners behind these boards have a large follower base, and you'll quickly see why as I share them with you! Now, get pinning!
1.

Sarah from the Sweet Life
Sarah is one of my favorite bloggers, and has by far one of my top favorite food and kitchen Pinterest boards called The Sweet Life, named after her blog. Her recipes aren't just gorgeous to look at, but also sugar-free and vegan. Sarah can show you in just a few photos that living without sugar and animal products is a delicious, wonderful way to live for life. Her latest Salted Cacao Goji Bark is absolutely my favorite recipe she's ever made. You can also find Sarah on her blog at The Sweet Life at: thesweetlifeonline.com.
2.

Sarah Mitchell from Kale with Love
Another Sarah that I love on Pinterest is Sarah Mitchell from the Kale With Love blog. This blogger's recipes are plant-based and also insanely delicious! Sarah specializes in vegan foods and a whole foods lifestyle. With over 5,000 followers, her Pinterest board Foodies is one of my favorites to follow. to keep up to date with all her recipes, and her favorite ideas. You can also find Sarah at her blog, Kale With Love at: kalewithlove.com.
Hands down, Kathy's my favorite blogger- ever. With over 55,000 followers on Pinterest, I know I'm not alone. Kathy's blog, Happy Healthy Life has been my favorite vegan blog since 2009 when I discovered the blog world. Her Pinterest board, Happy Healthy Life, should be a go-to board to check out when you want all the latest from her website, but don't forget to take a peek at her other foodie boards too! Kathy is the most passionate vegan blogger I've yet to come across, and also has quite the eye for food photography. You can find her blog at: kblog.lunchboxbunch.com.
If you've ever made a Pinterest dish, this is a Pinterest board you just must check out! This is a huge array of boards that all contain things people have made from Pinterest. There are numerous food and kitchen boards to follow through the Made from Pinterest profile page. I suggest taking a look at all of them to see what other people have made from Pinterest, so you can find what works, what doesn't, and sift through the clutter. Just be warned, you'll be doing this for hours since it's quite entertaining! WIth over 35,000 followers, this is a popular account for a great reason. You can also check out the entire website, Made From Pinterest blog,which is run by three sisters who have taken their Pinterest testing skills to a professional level at : madefrompinterest.net.
Lori Lange from Recipe Girl is another top pinner to follow on Pinterest if you want some serious good eats to gander at. She has several food-based boards to check out, and some are even geared towards healthy eating like her Healthy Eating Links board, or you can find themed boards like her Football Food boards. With over 227,000 followers, Lori is by far one of the most popular bloggers on Pinterest today. You can find her over at the Recipe Girl Website at: recipegirl.com
Want some healthy eats to check out on PInterest? Then visit Skinny Taste and be sure to check out the Skinny Taste board to start with, straight from the Skinny Taste blog. This Pinterest account is hosted by Gina, the author of Skinny Taste, and let me tell you - she knows how to make healthy food look and taste amazing! I've made many of her recipes myself and I can promise you, they all deliver just what you'd expect and more. She's not vegan or pronounced as a certain type of eater, but she simply takes regular dishes and makes them a bit more healthy. You'll find everything on her blog from flourless brownies to lean steak dishes. You can find Gina at: skinnytaste.com.
7.

Tosca Reno from the Eat Clean Diet
I'm sure you've heard of Tosca Reno, the best selling author of The Eat Clean Diet, among many other best selling books. Tosca has a B.Sc., B.Ed. and is a certified Nutritional Therapy Practitioner (NTP).Her Pinterest boards, Eat Clean Recipes and Scrumptious Foods are my top favorite boards, but she's also got phenomenal health and fitness boards to check out too. You can find Tosca over at her website Tosca Reno, at : toscareno.com.
Okay, now it's your turn! What are your favorite food and kitchen Pinterest boards? Feel free to share authors or links in the comments section!
Source: pinterest.com
{{#comments_count}} Show Commnents ({{comments_count}}) {{/comments_count}}