Eat These Fab Foods for the Softest Winter Skin ...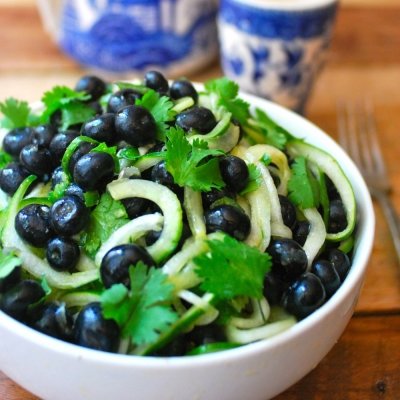 There are plenty of foods for soft winter skin! During the colder months, you might notice your skin is a little drier. Instead of slathering on loads of moisturizer, you can definitely tweak your diet to help soften your skin and keep it from peeling and feeling chapped this season. Try these foods for soft winter skin. You'll definitely notice a change in the texture, clarity, and elasticity of your skin.
Sweet potatoes are one of the best foods for soft winter skin, but not many people turn to them for their moisturizing and anti-aging properties. Remember that retinol-based skin creams, serums, and other products are actually based off of vitamin A—and sweet potatoes are loaded with this stuff. I personally noticed that after I started incorporating more sweet potatoes and squashes into my diet, my skin definitely started looking better. Try adding sweet potatoes to your meals and see if you notice a difference.
A lot of times a low-fat diet can be the cause of dry, chapped skin. But this doesn't give you an excuse to munch on potato chips or french fries! Look for healthy sources of fat like avocados. They're a rich source of monounsaturated fat, the same kind of fat that helps you maintain a healthy weight and even improves brain function. Add an avocado to your salad or even blend it into your smoothie to reap the maximum health benefits.
Like avocados, salmon is another source of healthy fat. Omega 3s aren't just responsible for better memory and cognitive abilities, they also help with cell turnover rate. Dry, wrinkled skin develops as we get older because the cells don't regenerate as quickly. Eating salmon and other sources of fatty fish can definitely help provide the nutrients we need to keep our skin soft and supple, especially when it's cold outside!
Cranberries are totally in season during the winter, and for good reason. They're a naturally low-sugar fruit that's loaded with antioxidants. These antioxidants can help fight off premature aging and keep your skin hydrated. There are plenty of ways to eat fresh cranberries, but the easiest is to make your own low-sugar cranberry sauce. If you want even more antioxidants, look for wild cranberries. You can probably find them in the frozen section at your local food store.
Eggs are a great source of choline, which is needed for brain and skin health. If you tend to shy away from eating the whole egg and stick to just egg whites, do yourself a favor and add some egg yolk every once in a while. The fat in the yolk helps to nourish all parts of the body, and this includes your skin!
Pumpkin seeds are rich sources of selenium and zinc, two of the most important minerals for skin health. However, most roasted pumpkin seeds hardly have any of these trace minerals. Try buying raw pumpkin seeds instead of roasted pumpkin seeds, which can be found at your local health food store.
How could we forget about cucumbers, one of the most hydrating foods ever? Cucumbers are practically all water, meaning they're super nourishing and can help make dry skin soft again. If you buy organic cucumbers, this is actually a very mineral-rich source of food (remember, the minerals are in the soil the fruit/veggie is grown in), meaning you'll have access to all the trace minerals that are responsible for healthy, glowing skin.
With a few tweaks in your diet, you can definitely make noticeable changes in your dry skin this season. What are some of your favorite foods for hydrating winter skin?
{{#comments_count}} Show Commnents ({{comments_count}}) {{/comments_count}}