French fries – almost as universally loved as pizza. However, they're no longer boring slices of deep-fried potato, oh no. They go so far beyond that. Although a sprinkle of salt and a smear of ketchup are still ideal accouterments to your favorite fries, there's a big wide world of fry-inspired goodness out there. You don't even have to rely on potatoes now, nor do you have to fry your fries. Bake them, saute them, toss them in bubbling oil – it's your choice!
Table of contents:
1

Homemade McDonald's Fries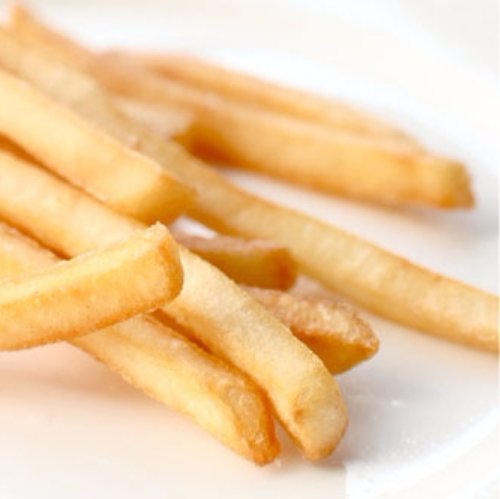 Recipe: aht.seriouseats.com
So, here's a heavenly recipe for you. Imagine being able to make your own McDonald's fries right at home. They still won't be healthy, exactly, but they'll be healthier … and delicious!
2

Simply Perfect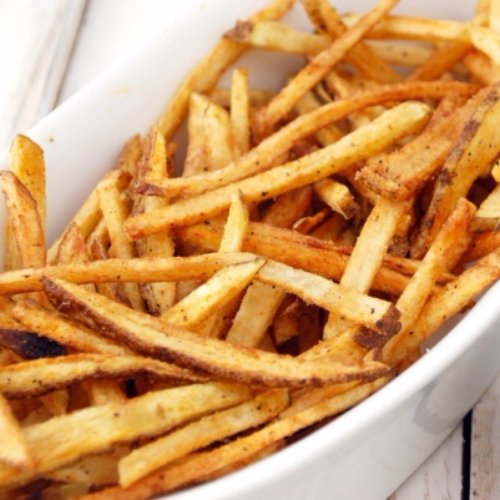 Recipe: cakeandallie.com
Everyone needs a recipe for a simple, perfect fry, right?
3

Spicy Roasted Daikon "Fries"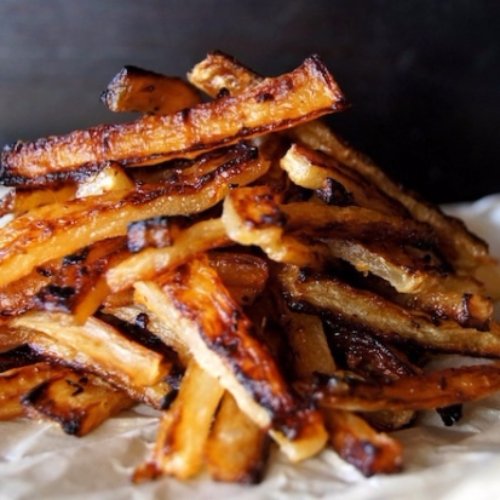 Recipe: cookingontheweekends.com
Who says fries have to be made out of potatoes? If you're looking for a statement-making side dish, this is the one.
4

Double-fried French Fries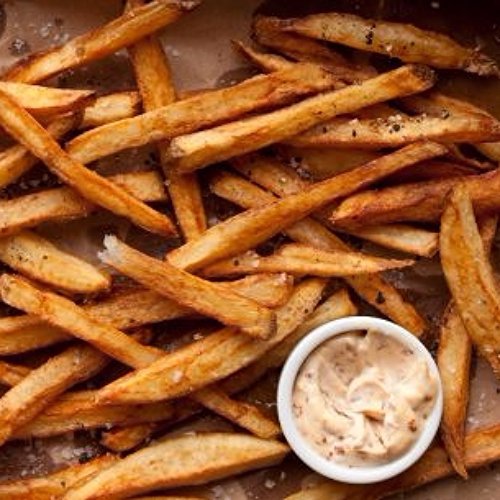 Recipe: foodnetwork.com
Leave it to Guy Fieri.
5

Garlic French Fries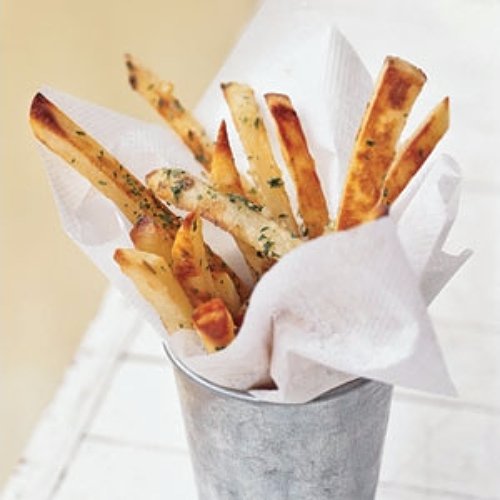 Recipe: myrecipes.com
Fries and garlic go together like … well, like fries and ketchup, actually.
6

Smoky Chipotle Parmesan French Fries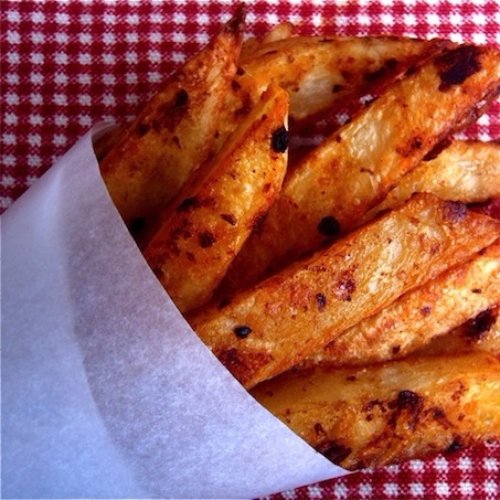 Recipe: cookingontheweekends.com
These are next level fries, not to mention a must-have if you dig the flavor of chipotle.
7

Roasted Matchstick Parmesan French Fries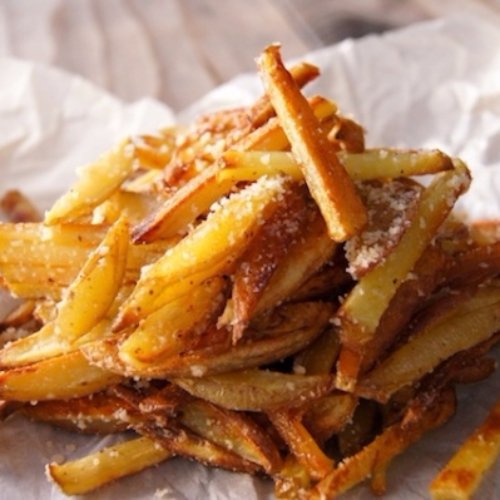 Recipe: cookingontheweekends.com
If you like your fries a little thinner and a bit crispier, this recipe is just for you.
8

Crispy Cajun Oven Baked Fries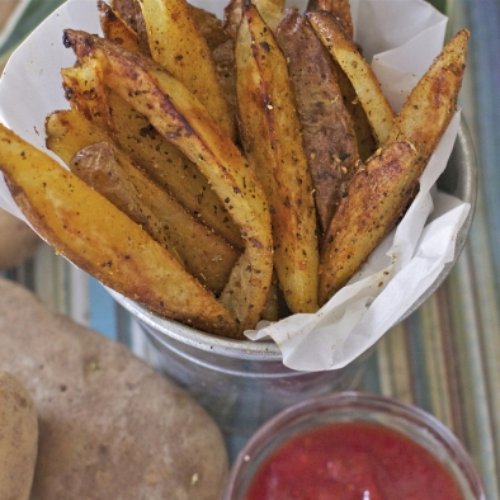 Recipe: divascancook.com
Seasoned fries are my favorites. The zing you get from these will make your taste buds sing and send you back for seconds.
9

Pickled French Fries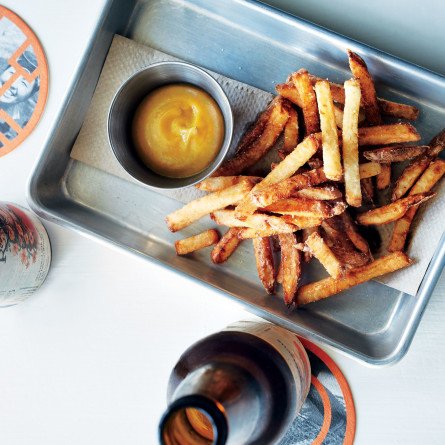 Recipe: bonappetit.com
The brine is the secret behind these tangy fries. If you love the zippy zing of pickled things, you'll adore these.
10

Thick-cut French Fries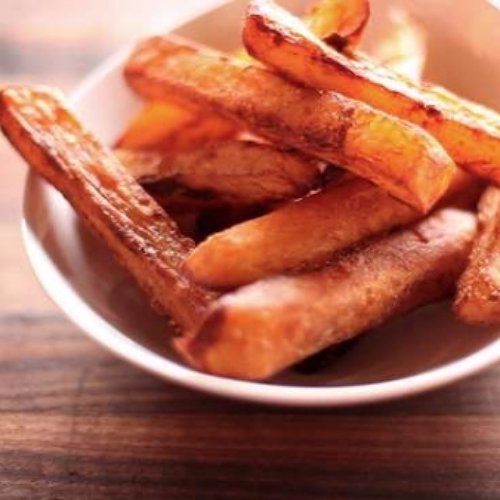 Recipe: chefsteps.com
It takes a while to make these fries, not to mention a few fancy techniques, but the end results are worth it. You end up with fries that are crispy on the outside but soft, steamy, and delicious on the inside.
11

Baked Polenta Fries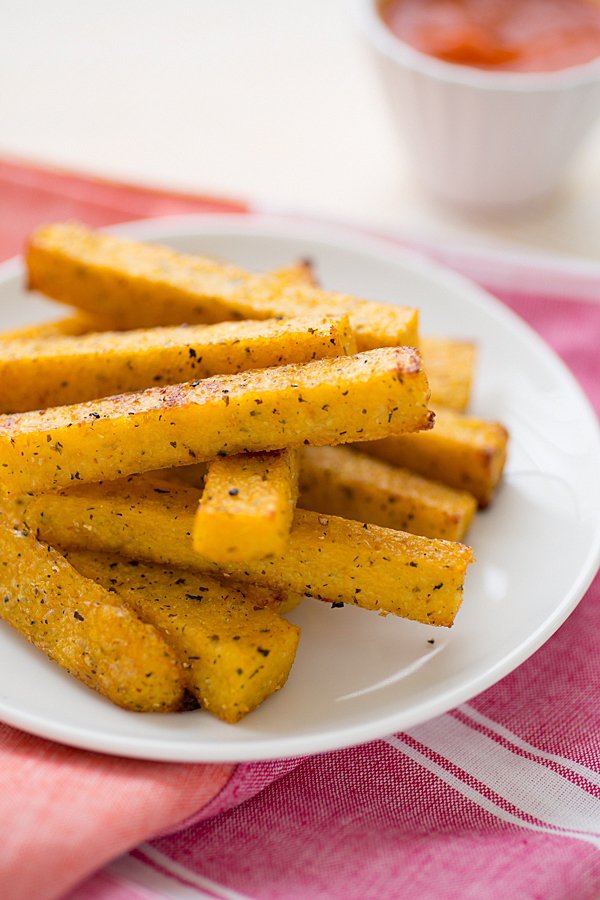 Recipe: ohmyveggies.com
Anyone who loves polenta absolutely has to try these. You may never eat potato-based fries again.
12

Village Fries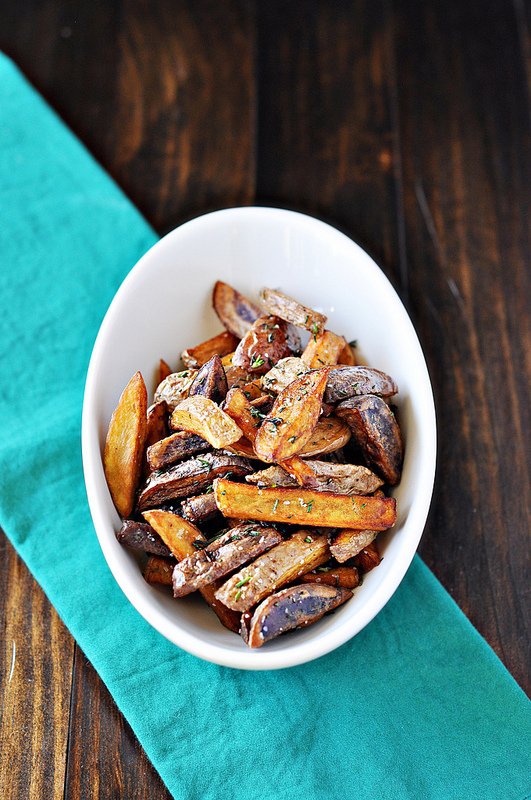 Recipe: cooklikeachampion.com
These, too, are next-level fries. The fresh herbs make all the difference. Like, to the point where I think all fries now deserve fresh herbs. Herbs for all fries!
13

Roasted Turnip Fries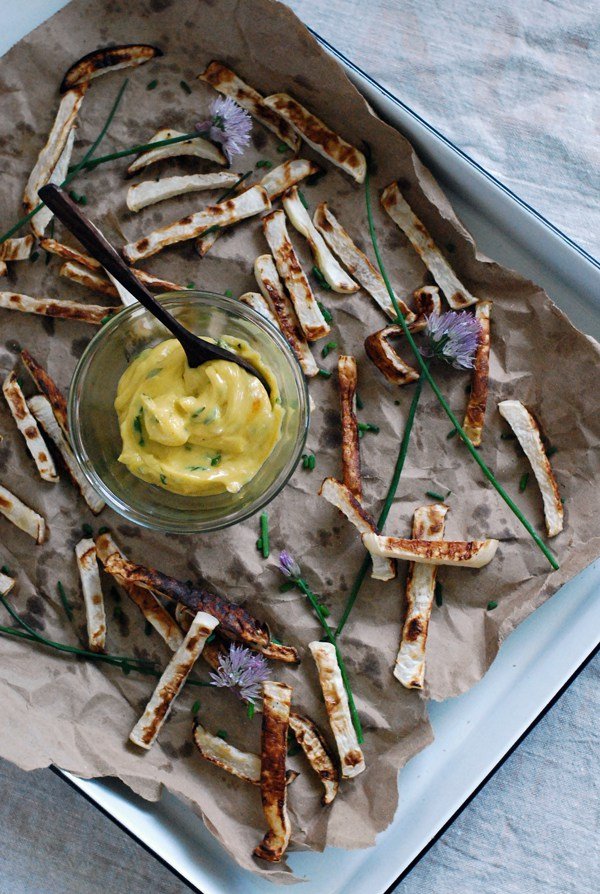 Recipe: brooklynsupper.net
Okay, so these aren't made with potatoes. My fellow Southerners will, however, be tickled to know that these are best served with a delectable ramp aioli – and yes, the recipe's included!
14

Buttermilk Ranch French Fries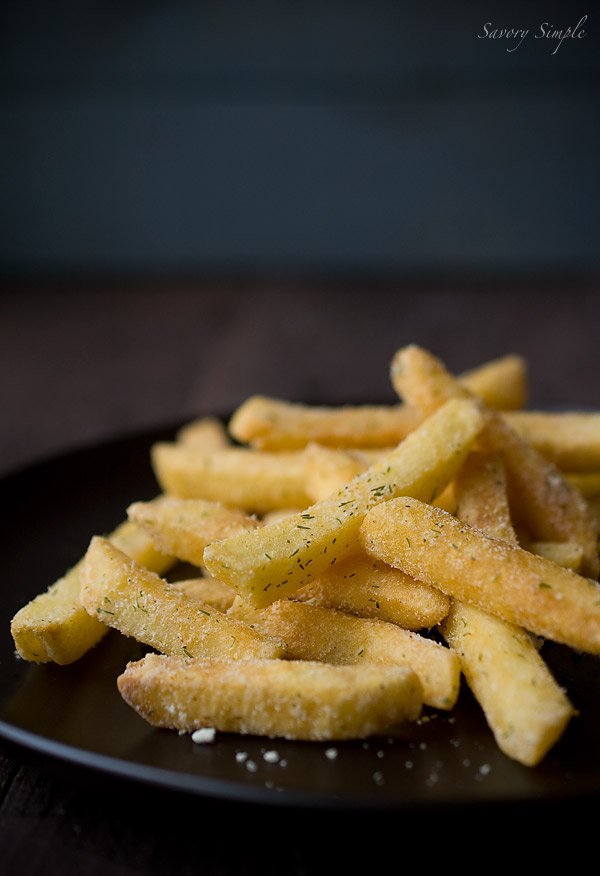 Recipe: savorysimple.net
Because ranch makes everything better, amirite?
15

Perfectly Crispy Rosemary Baked Fries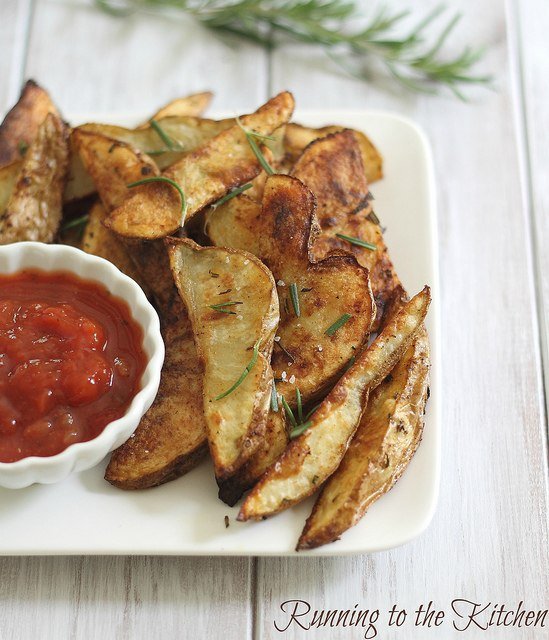 Recipe: runningtothekitchen.com
Nothing goes with potatoes like rosemary, absolutely nothing. I think these qualify as gourmet fries – and you don't even need any truffle oil.
16

Avocado Fries
Recipe: myrecipes.com
To be honest, I don't even like avocado and I want to try these.
17

Crispy Baked Sweet Potato Fries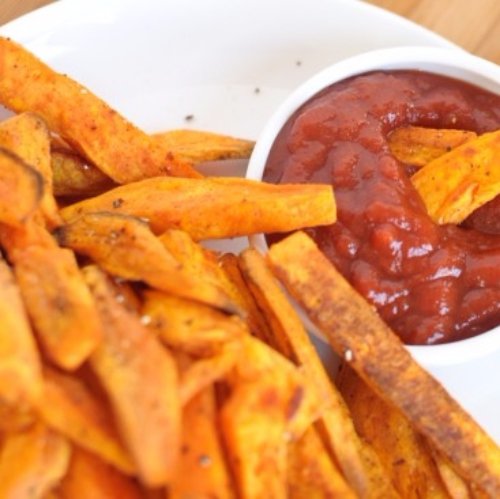 Recipe: cookieandkate.com
Aw, c'mon. You know I wasn't going to skip the sweet potato fries.
Do you make your fries at home, or do you just skip the hassle and get them at your favorite restaurant?
Please rate this article