Since summer is around the corner, what could be better than relaxing outside with some non-alcoholic drinks? How could you go wrong with a small mocktail party with your girls? These recipes will get you serving up those delicious non-alcoholic drinks in a jiffy!
---
1

Non-Alcoholic Champagne Punch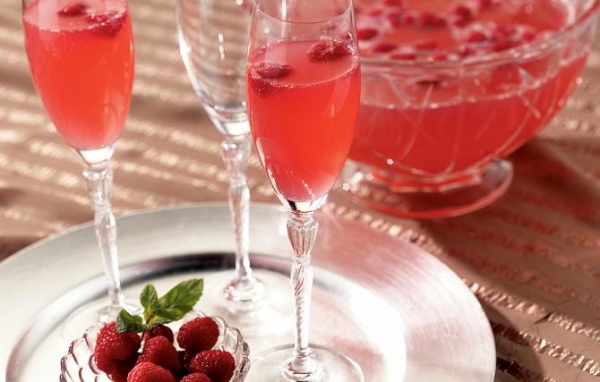 I'm a sucker for anything carbonated, so of course I had to include a mock-champagne punch recipe to this list of non-alcoholic drinks. With a combination of juices and a 2 liter bottle of ginger ale, you can make the perfect alcohol-free beverage! You can serve this punch for an outdoor barbecue with friends or even a more formal event, like a graduation party!
Ingredients:
2 liters white grape juice (for a more intense flavour use 2 cans white grape juice frozen concentrate)
1 liter apple juice
2 liters ginger ale
ice, ring
1 liter apple juice (or less) or 1 liter white grape juice (or less)
water
Directions:
The night before, or sooner, place the apple juice in the ice ring mold and fill with water If you want your ice ring to last longer 1/2 the apple juice and the rest water as juice tends to take less time to thaw.To serve, mix rest of ingredients in punch bowl and add ice ring.
Source: food.com
---
2

Princess Punch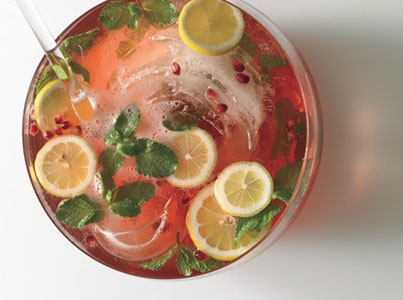 This punch recipes calls for an uncommon ingredient: strawberry ice cream! How yummy does that sound? With the tartness of the pink lemonade and pineapple juice, the strawberry ice cream and ginger ale add some much needed sweetness! Indulge in this dessert drink after a light dinner on a hot summer day!
Ingredients:
1 (46 oz.) can pineapple juice
1 (6 oz.) can frozen pink lemonade
2 1/2 c. water
3 (28 oz.) bottles ginger ale
1 qt. strawberry ice cream
Directions:
Mix all ingredients. Stir until all frozen ingredients dissolve. Enjoy!
Source: tastebook.com
3

Cherry Limeade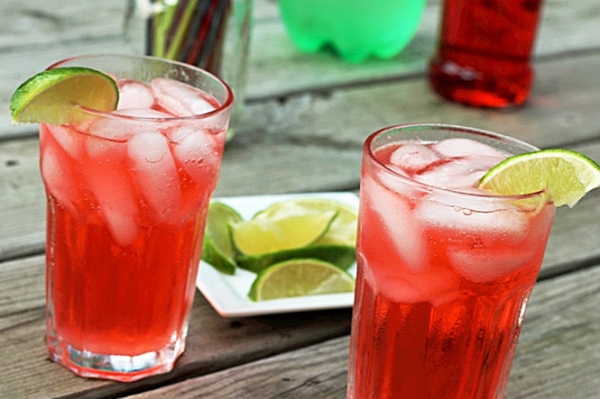 This really can't get any simpler! I love that this drink is made with fresh cherries! Plus, it's super fast to make. All you need is a blender and a few minutes!
Ingredients:
3 cups of cherries, pitted
2 limes, quartered (peel on)
6 cups water
½ – ¾ cups of sugar, honey or your favorite sweetener
Ice
Garnish: Cherries and lime slices
Directions:
Combine the cherries and limes in the blender with the sugar and 2 cups of water. You can also add some ice if you want it extra cold. Blend until all the ingredients are pureed. Strain the juice and add the rest of the water through the strainer. Serve cold or with ice garnished with cherries and lime slices
Source: laylita.com
---
4

Cotton Candy Surprise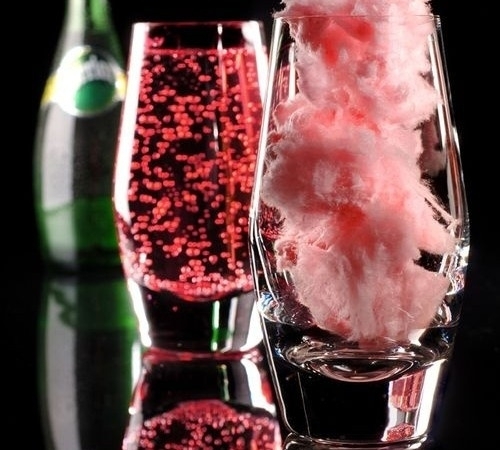 Fill a glass with cotton candy, then pour lime Perrier over the top! Seriously. That's all there is to it; you only need two ingredients! Voila!
**Ingredients:
**Cotton candy
Lime Perrier
Directions:
Put the cotton candy in a glass and slowly pour in the Perrier.
Source: partyfavoritesblog.com
---
5

Rainbow Fizzy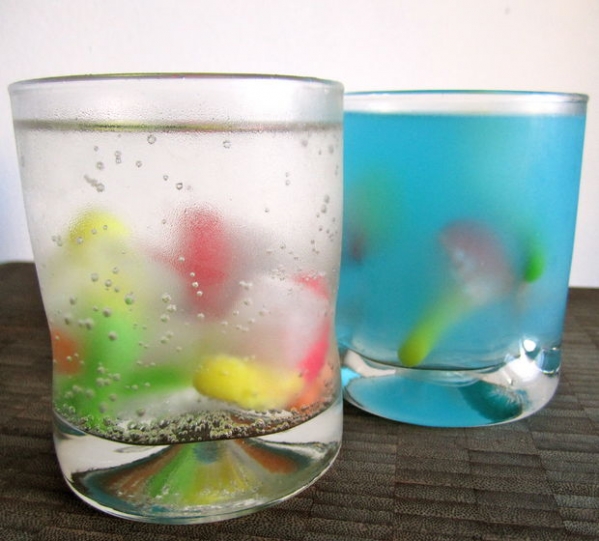 All you have to do to make this marvelous beverage is freeze Kool-aid or juice into ice cubes, pour Sprite or any other lemon-lime soda in a glass, then drop the ice cubes right into your glass! You can make colored cubes to coordinate for the holidays or to make different flavors! Yummy!
Ingredients:
3 Different varations of Koolaid
Grape
Cherry
Lime
or whatever you choose
Directions:
Freeze the mixes and then add to sprite once frozen
Source: keyingredient.com
---
6

Orange Julius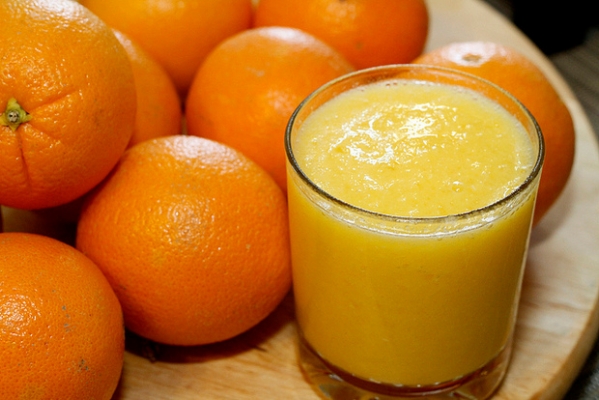 This recipe is both vegan and gluten-free! This beverage is thick like a smoothie and absolutely tasty! Give it a try!
Ingredients:
1 can orange juice concentrate
1 cup milk
1 cup sugar
1/2 tsp vanilla extract
2 cups ice
Directions:
Mix all ingredients together in a blender, then serve!
Source: averiecooks.com
---
7

Apple Faux-Ito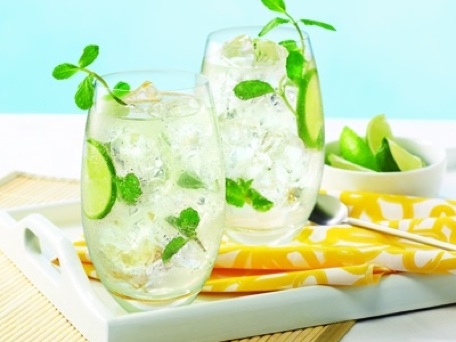 This beverage is a mock mojito! With mint leaves, lime and apples, you can enjoy the essence of a mojito minus the alcohol! What a crisp and refreshing drink!
Ingredients:
1 shot lime juice, from half a lime cut into wedges
12 fresh mint leaves
1 tsp caster sugar
Crushed ice
3 shots Waitrose Pressed Apple Juice
2 shots essential Waitrose Club Soda
Slice of apple
Directions:
Squeeze the lime into a tall glass and muddle with the mint leaves and sugar. Add crushed ice to fill the glass just over half full. Pour over the apple juice and stir lightly. Add more ice to fill the glass and top with soda water. Garnish with a slice of apple.
Source: waitrose.com
---
8

Bubbly Fruity Mocktail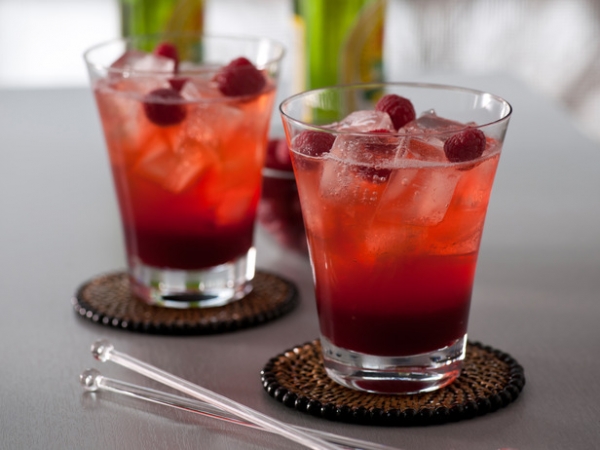 This mocktail is light and refreshing; it's only 65 calories! Check out the recipe below!
Ingredients:
2 cups sparkling or mineral water
1/4 cup 100 percent cranberry juice
1/4 cup 100 percent apple juice
Zest of small orange
Directions:
Pour the sparkling water into fluted champagne glasses or any other glass, add the cranberry juice, and zest a bit of orange into each glass; top with a twist of orange rind. Sip and celebrate the day.
Source: elisazied.com
So, ladies, how can you go wrong with any of these drink recipes? I'm probably going to try all of these recipes this summer! Which one is your favorite? Or do you have another one to share?
---
Comments
Popular
Related
Recent