9 Great Ways to Enjoy S'Mores without the Mess ...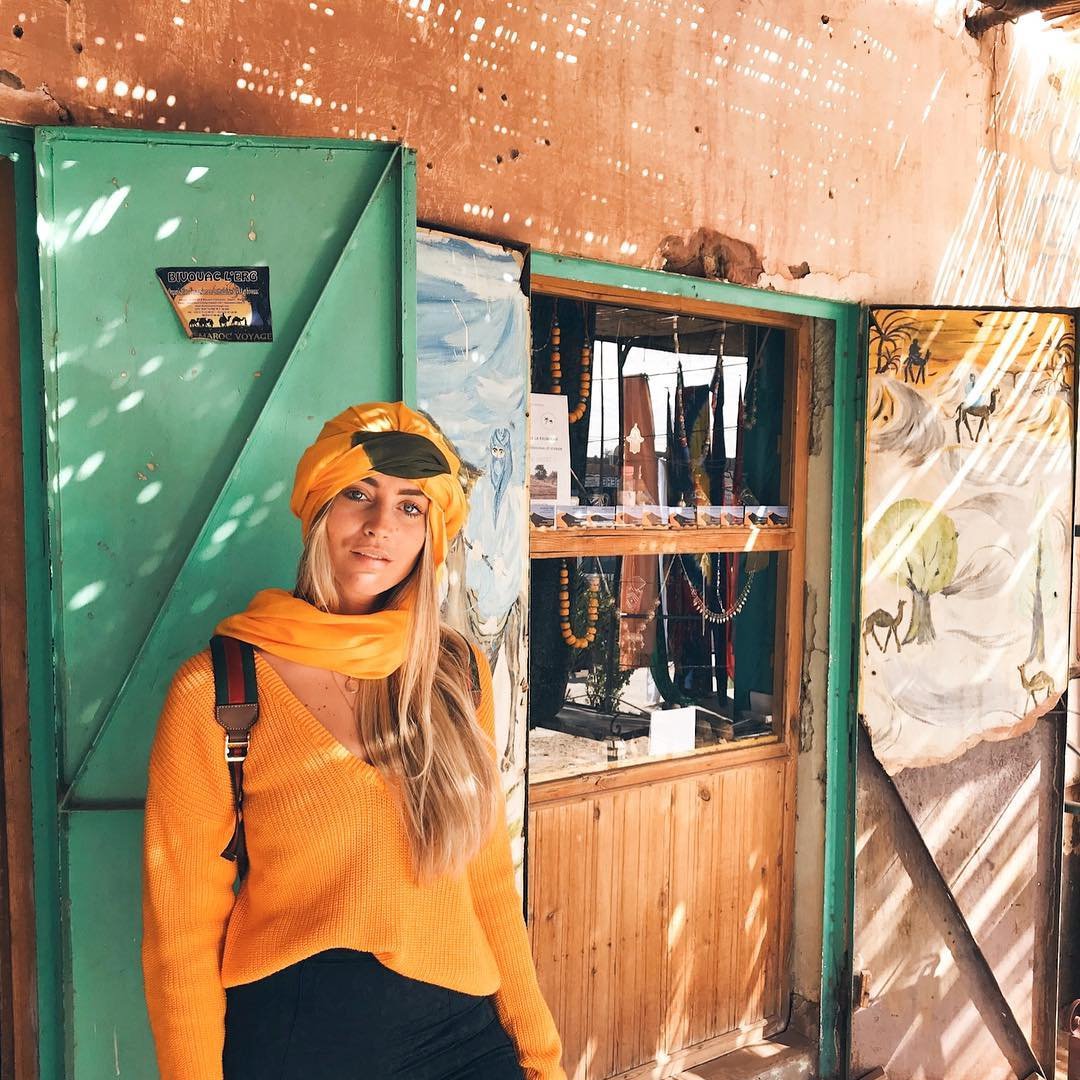 Are you on the hunt for some ways to enjoy s'mores without the mess? If so, you've come to the right place! I totally love s'mores, but I hate the messes they create. Therefore, I found a few great recipes that incorporate the wonderful ingredients of s'mores, but without the time-consuming cleanup! Check out the list of eight mess-less ways to enjoy s'mores below!
To kick start this list of mess-less ways to enjoy s'mores, take a look at this recipe! It reminds me of those peanut butter cookies with the Hershey Kisses in the center, except that these are, in essence, graham cracker cookies instead.
Ingredients:
6 graham cracker sheets, or 12 Saltine or Ritz Crackers
6 large marshmallows
12 unwrapped Hershey's Kisses
Directions:
Break graham cracker sheets in half, then cut each half into a circle using a 2 1/4" circle fondant cutter or metal cookie cutter (if using Saltine or Ritz Crackers no cutting needed). Using clean scissors cut each marshmallow into 2 halves. Heat oven to Low Broil and place oven rack two levels below broiler. Align graham crackers in the center of a cookie sheet about 1/2" apart from each other (you want them all to be near the center so they are directly under the broiler and cook more evenly at the same time). Top each graham cracker with a marshmallow with the cut/sticky side down.
Place marshmallow topped graham crackers under broiler (turn oven light on if you have one). Make sure not to walk away because you need to watch them closely as they will toast quickly. Allow to toast until golden; rotate pan with oven mitt as needed. Once toasted, immediately remove from oven, place one Hershey Kiss in the center of each toasted marshmallow and gently press down. For best results serve warm, just like a real S'more.
Source: cookingclassy.com
This recipe is super easy to make. All you need is yellow cake mix and a few other ingredients. It may not taste like a traditional campfire s'more, but it incorporates all of the elements into a tasty cake! How could you turn this recipe down?
Ingredients:
1 box Betty Crocker SuperMoist yellow cake mix
1 cup graham cracker crumbs (14 squares)
1 cup water
1/2 cup sour cream
1/3 cup vegetable oil
3 eggs
1 jar (16 to 17 oz) hot fudge or chocolate topping (not chocolate syrup)
1 jar (7 oz) marshmallow creme
1 cup Betty Crocker Whipped fluffy white frosting
Directions:
Heat oven to 350°F (325°F for dark or nonstick pan). Grease or spray bottom only of a 13x9-inch pan. In large bowl, beat cake mix, cracker crumbs, water, sour cream, oil and eggs with electric mixer on low speed 30 seconds, then on medium speed 2 minutes, scraping bowl occasionally. Pour into pan.
Reserve 1/4 cup hot fudge topping. Randomly drop remaining hot fudge topping by heaping tablespoonfuls. (about 12 to 14 mounds) onto batter in pan.
Bake 40 to 46 minutes or until toothpick inserted in center comes out clean. Run knife around side of pan to loosen cake. Cool completely, for about one hour.
In medium bowl, stir together marshmallow creme and frosting. Frost cake with marshmallow frosting. Randomly drop small dollops of reserved hot fudge topping over frosting. Swirl topping through frosting with knife for marbled design. Store loosely covered.
Source: bettycrocker.com
This dip is pretty much a melted s'more, with the graham crackers as dipping sticks. This is such a simple and fantastic idea that I can't believe I didn't come up with it myself!
Ingredients:
1 14 ounce can sweetened condensed milk
1 1/2 cup chocolate chips
1/2 cup marshmallow cream
graham crackers for serving
Directions:
In a microwave safe bowl, melt the sweet and condensed milk and chocolate chips together stirring every 30 seconds. Once melted, add the 1/2 cup marshmallow cream by spoonfuls and put in the microwave for another 20 seconds until the marshmallow is softened. Then, swirl the marshmallow cream throughout, creating a marbled look. Serve immediately with graham crackers and enjoy!
Source: therecipecritic.com
These s'mores pops are basically s'mores on a stick. No more messy fingers! Enough said.
Ingredients:
1 1/2 cups bittersweet chocolate chips
20 marshmallows
6 graham crakers, crushed
20 lollipop sticks or skewers
5 to 6 plastic cups (helps when drying)
Directions:
Punch small holes, just large enough for the lollipop sticks to slide through, into the bottom of the plastic cups. Turn upside down. Push 1 marshmallow onto each lollipop stick.
Add chocolate chips to a microwave-safe bowl and heat in the microwave for 20 seconds. After 20 seconds, remove the bowl and stir the chocolate chips. Place the bowl back into the microwave for another 20 seconds and stir again. Repeat process until melted.
Working quickly, dip each marshmallow into the chocolate and sprinkle with crushed graham crackers. Slide the s'mores pops into the upside down plastic cups prepared earlier to allow the chocolate to harden, about 10 minutes.
Source: inspiredtaste.net
This recipe is similar to the previous recipe because the s'mores are on sticks, but instead, they're encased in pie crust! Can you say 'yummy'?
Ingredients:
1 pie crust
1 Hershey's XL Milk Chocolate Bar (4.4 oz)
2 cups mini marshmallows
1 egg white - beaten
Pinch of flour
Directions:
Preheat oven to 375°F. Then, unroll pie crust onto a lightly floured surface. Cut chocolate bar into segments. Cut crust into rectangles. Knead and roll dough scraps to cut out more rectangles. Put 3 chocolate bar segments and about 10 mini marshmallows on a rectangle of dough. Top with another rectangle and add a lollipop stick. Roll edges and crimp with a fork. Place pie pops on baking sheet and brush with egg white. Bake at 375°F for 14-17 minutes. Allow pie pops to cool for a couple of minutes before pressing the lollipop stick down into the chocolate bar to stabilize it.
Source: thegunnysack.com
Now you can enjoy s'mores anytime! These pancakes would be perfect for a weekend summer breakfast! Who would turn these down?
Ingredients:
Your favorite pancake recipe
Chocolate chips (optional)
Jumbo marshmallows
Chocolate syrup
Directions:
Mix up your favorite pancake recipe or mix. Cook as directed, aiming for pancakes that are about 3"-4" in diameter.
You have two options for melting your jumbo marshmallow:
Put the marshmallow on a skewer and toast it over a low gas burner on your stove until it is golden brown and melted all the way through. Or you can place the marshmallow on top of one pancake and microwave for 20-30 seconds on High. Keep an eye on it, because it will expand quite a lot this way!
Sandwich the toasted/melted marshmallow between two pancakes and smoosh it down so all that gooey goodness comes squishing out of the sides just a bit. Drizzle with chocolate syrup and enjoy!
Source: spoonful.com
A chocolate chip cookie bar infused with marshmallow creme? Yes, please! Who could resist this delectable treat?
Ingredients:
1/2 cup (115 grams) salted butter, room temperature
3/4 cup (150 grams) light brown sugar
1 teaspoon vanilla extract
1 large egg
1 cup (125 grams) all-purpose flour
1 cup (100 grams) graham cracker crumbs (9 graham crackers)
1/2 teaspoon baking powder
1 and 1/4 cup (225 grams) semi-sweet chocolate chips
5 oz (1 cup; 213 grams) marshmallow creme
Directions:
Preheat oven to 350F degrees. Line a 8x8 or 9x9 square baking pan with aluminum foil, leaving enough room on the sides. Set aside. In a large bowl using handheld or stand mixer, cream the butter and brown sugar together on medium speed. Beat for about 2 minutes until smooth and combined. Add the vanilla extract and egg, beating until combined. Scrape the sides of the bowl down as needed. Set aside. Toss the flour, graham cracker crumbs, and baking powder together until combined. With the mixer running on low, slowly add the dry ingredients to the wet ingredients. Mix until combined.
Press 2/3 of the graham cookie dough into prepared pan. Spread the marshmallow creme on top. This will be tricky since the marshmallow creme is so sticky, but do the best you can to get an even layer. Sometimes I spray the bottom of a spatula with nonstick spray to spread it around. Sprinkle the marshmallow creme with chocolate chips. Mold the remaining cookie dough into flat pieces and layer on top of the chocolate chips. You won't have enough dough to make one single layer, so some chocolate chips will be exposed. Bake the bars for 25 minutes, or until the top is lightly golden brown. Allow to cool completely before cutting into squares.
Source: sallysbakingaddiction.com
If you love truffles and s'mores, this recipe will totally satisfy your sweet tooth! The process is a bit messier and more time-consuming than the rest of the recipes, but the result is so worth it!
Ingredients:
10 ounces bittersweet chocolate chips
2/3 cup heavy cream
1 to 1 and 1/2 cups graham cracker crumbs
30-35 mini marshmallows
Directions:
Pour heavy cream into a sauce pan over medium heat. Heat the heavy cream until it's scalded. Remove the heavy cream from the stove right before it starts to boil. Pour it into a large bowl. To the bowl of heavy cream, add in the chocolate chips and allow it to sit for a few minutes. The warm cream will begin to melt the chocolate chips.
Use a whisk to combine the chocolate into the heavy cream. Whisk until it's well combined. Place the mixture in the refrigerator for about an hour and a half to two hours. Pour graham cracker crumbs in a shallow dish, such as a cake pan.
When the chocolate mixture has thickened to a pudding consistency, you may begin forming the truffles. Use a 1 tablespoon scoop (cookie dough scoop or melon baller) to create each truffle. Press a mini marshmallow into the center of each truffle, then use your hands to help cover the marshmallow with chocolate. This is a messy process.
Drop the truffle into the pan of graham cracker crumbs, and completely coat the truffle. After you've coated all of the truffles, repeat the process so that each truffle has been coated twice with the graham cracker crumbs.
Allow the truffles to firm up in the refrigerator for about 30 minutes before serving them. You should get 30-35 truffles using 1 tablespoon of mixture for each truffle.
Source: centercutcook.com
This mousse makes my mouth water! It's definitely a bit more time consuming than the rest of the recipes, but it's so worth it! I can't wait to devour it!
Ingredients:
Instant Chocolate Mousse
1 (14 oz) can sweetened condensed milk
1 cup cold water
1 (3.9 oz) pkg instant chocolate pudding mix (I used chocolate fudge)
3 - 5 Tbsp cocoa powder, to taste, sifted
1 cup heavy cream, whipped to stiff peaks
Marshmallow Creme
4 large egg whites
1 cup granulated sugar
1/4 tsp cream of tartar
1 tsp vanilla extract
Graham Cracker Crust
1 cup + 2 Tbsp crushed graham crackers
2 Tbsp packed light-brown sugar
3 Tbsp salted butter, melted
Directions:
For the chocolate mousse:
In a large mixing bowl, whisk together sweetened condensed milk, water, instant chocolate pudding mix and cocoa powder until well blended, about 1 minute. Cover mixture and refrigerate 5 minutes. Remove from refrigerator and fold in whipped cream. Return to fridge until ready to assemble S'mores Mousse.
For the marshmallow creme:
Add egg whites, granulated sugar and cream of tarter to a heat proof bowl of an electric mixer. Set bowl over a saucepan filled with a few inches of simmering water. Heat mixture, whisking constantly until egg whites are very warm to the touch, about 4 minutes (mixture to register 160 degrees on a candy thermometer). Remove from heat and transfer bowl to electric stand mixer fit with a whisk attachment. Beat mixture beginning on low speed and gradually increasing to high speed, until stiff glossy peaks form, about 6 - 8 minutes. Add vanilla during the last 10 seconds of mixing.
For the graham cracker crust:
In a small mixing bowl, whisk together crushed graham crackers and light-brown sugar. Using a fork or clean fingertips, blend in melted butter until mixture is evenly moistened.
To assemble mousse cups:
Divide graham cracker mixture among 6 cups, pouring about 1/4 cup into each. Gently press into an even layer. Pipe or spoon chocolate mousse over graham cracker layer. Spoon or pipe marshmallow creme over chocolate mousse layer. Using a kitchen torch, toast the tops. For best results serve immediately.
Source: cookingclassy.com
So, ladies, have I made your drool yet? Are you going to be trying out any of these recipes? If so, which ones? Let me know in the comment section!
{{#comments_count}} Show Commnents ({{comments_count}}) {{/comments_count}}