7 Healthy Comfort Foods for Fall ...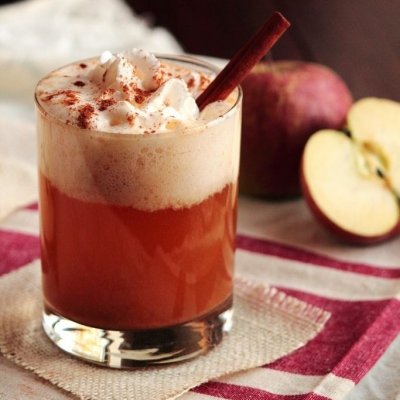 Looking for some healthy comfort foods this fall? There are plenty of ways to eat those nostalgic comfort foods that warm you up from the inside out. The key is making strategic modifications and substitutions for healthy comfort foods that taste great and are still good for you. Check out these seven fantastic comfort foods for fall. It simply wouldn't be fall without them!
Pumpkin is easily one of the best healthy comfort foods for fall. Too many people add a ton of sugar to pumpkin, easily taking this nutritious root vegetable and turning it into a dessert deathtrap. Think outside of the box and make more with pumpkin than just pumpkin pie! Pumpkin can be added to oatmeal for breakfast, into smoothies, or used as a substitute for sugar/butter in many cookie and cake recipes. Pumpkin's creamy consistency and rich texture make it an excellent fall comfort food.
Potatoes are another staple and root vegetable for the fall and winter months. Although most people might tell you to steer clear of white potatoes and only consume sweet potatoes, white potatoes have a lot of vitamin C and fiber. As long as you prepare your potato healthfully you should be in the clear. This means avoiding huge globs of butter, sour cream, and massive amounts of salt or cheese that could add unneeded calories and contribute to weight gain.
3.

Whole Grain Mac and Cheese with Low-Fat Cheese
Mac and cheese is a comfort food for many people, especially in the fall and winter seasons. Too often, however, its high saturated fat and low fiber content make it anything but ideal to eat for dinner. Swap refined noodles for whole grain (or gluten-free) noodles and you won't even notice the difference. You can also use a combination of full-fat and low-fat cheese to reduce the fat content.
There's always something warm and comforting about a rich bowl of pureed soup. Veggie soup is a great way to use up any leftover veggies you have lying in your fridge. Invest in a hearty, organic, MSG-free stock to take your soup to the next level. After everything has been cooked, puree the soup in a blender or with an immersion blender, adding more broth if needed until you reach the desired consistency.
5.

Homemade Fresh Apple 'Cider'
Conventional apple cider that you buy at your local grocery store is loaded with sugar and high fructose corn syrup. But you can actually make a much healthier version of this sweet and seasonal drink at home. Put your juicer to use by juicing a bunch of fresh apples and some lemon to balance the sweetness. Add a little cinnamon and you instantly have your own homemade apple cider! If you'd like, heat your cider gently on low heat. Be careful not to overheat the cider, as too much heat will destroy many of the nutritious vitamins, enzymes, and other nutritious properties of your juice.
Red meat might be a staple of fall and winter cuisine, but often it's loaded with saturated fat and can contribute to heart disease. Swap ground hamburger for ground turkey for comfort food meatballs that taste just as good without the fat. Bonus points if you make these in your slow cooker or Crock Pot!
Roast chicken is another classic fall food that can be healthy with a few modifications. Instead of a carb/bread-based stuffing, stuff the chicken with lemon/orange wedges and fresh herbs. Also remove the skin prior to eating. Try to eat mostly the chicken breast, but remember that some dark cuts of chicken like drumsticks and thighs actually provide you with a great source of iron and B vitamins.
Healthy comfort food for fall is possible. With a few minor changes, you can make food that tastes amazing and is still nutritious and healthy. What are some of your favorite fall comfort foods?
{{#comments_count}} Show Commnents ({{comments_count}}) {{/comments_count}}