Have you been looking for some healthy foods for a camping trip? I love camping with my family, but I find it difficult to stick to a healthy diet when spending time in the great outdoors. It can be very tempting to load up on prepackaged cakes and cookies, instead of eating healthy foods. Lately, when going camping I try to take along some healthy foods to prevent myself from eating things that I shouldn't. Here's 7 of my favorite healthy foods for a camping trip that you may enjoy, as well.
Table of contents:
1

Eggs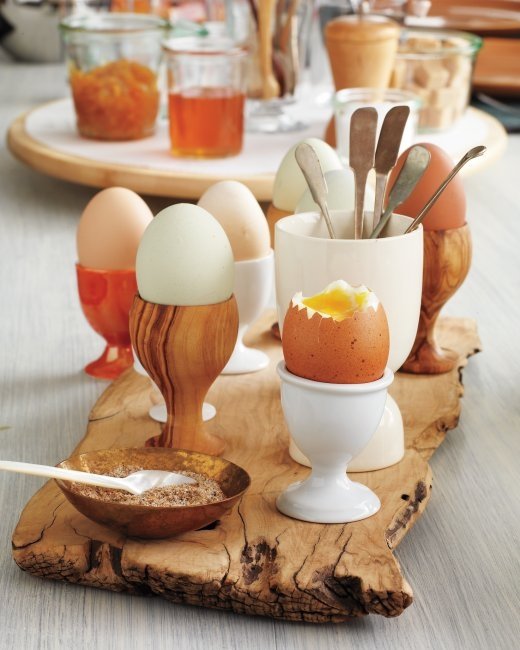 One of my favorite healthy foods for a camping trip is eggs. Eggs are inexpensive and will fit easily into most coolers. Eggs are easy to prepare, so you won't have to worry about spending a bunch of time cooking. They are also packed full of protein, which will help prevent you from overeating. Scrambled eggs or a veggie omelet are both great breakfast choice. Boiled eggs make a great snack, too.
2

Sweet Potatoes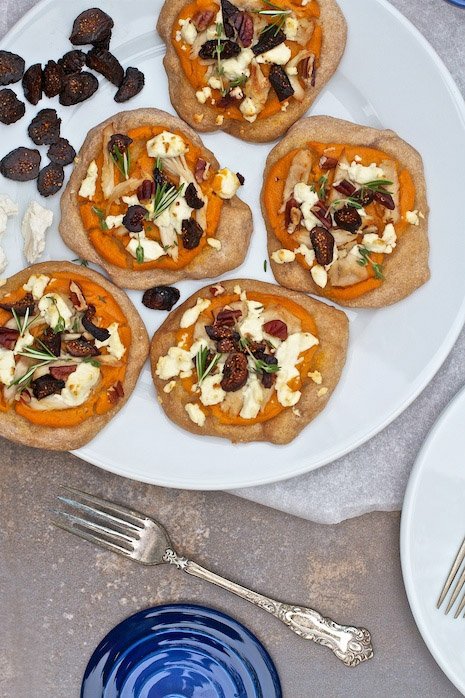 Sweet potatoes cooked over a campfire taste amazing. They are high in vitamin B and are a great source of vitamin C. If you like to add toppings to your potato, be aware that some of them aren't very healthy. Toppings like butter and brown sugar have lots of calories and while they may taste good, they can be hard on your diet. When I'm try to watch my calories, I like to top my sweet potato with cinnamon, which only has about 5 calories per teaspoon.
3

Bananas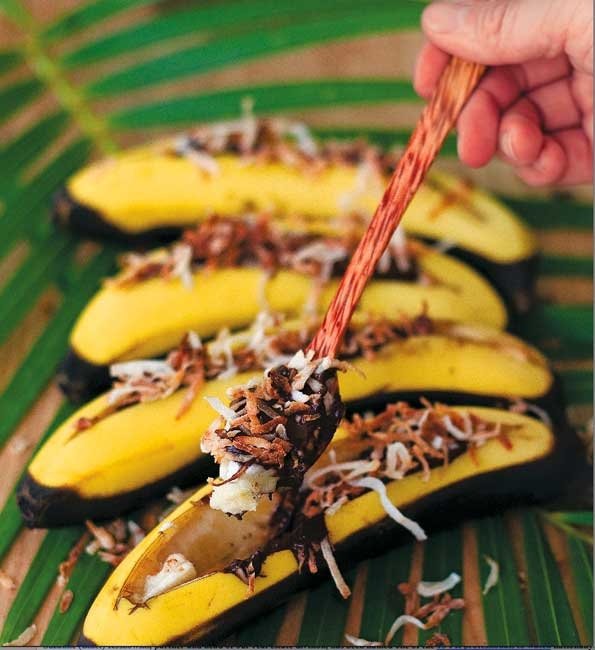 I must say that I love bananas! Lately, they have become one of my go-to-snacks. A medium banana only contains about 105 calories and has tons of health benefits. Some studies show that bananas can help people overcome depression, prevent certain types of cancers and make you smarter. Plus, bananas are inexpensive and easy to transport.
4

Nuts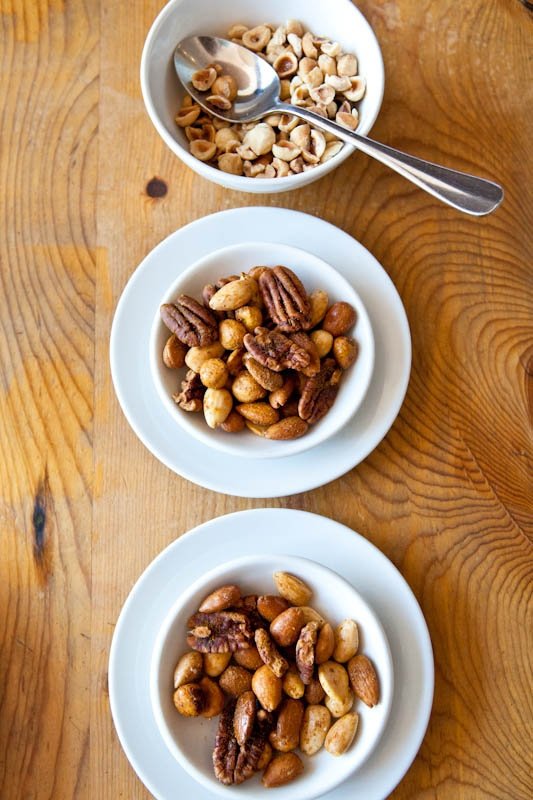 There are many benefits of adding nuts to your diet. They contain healthy fats and are also high in protein. Nuts are also very portable, so they will be easy to take on your camping trip. When eating nuts be sure to be mindful of your portion size. A typical serving of nuts is 1 ounce. For most people this is a small handful.
5

Canned Tuna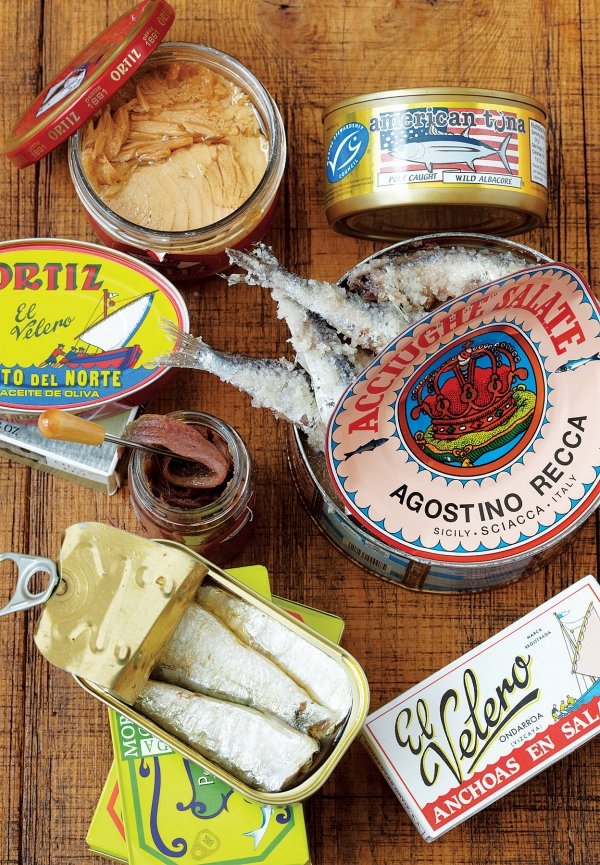 Canned tuna is a great food to bring on a camping trip. Most brands can be purchased for around $1, so is a cheap way to get in a serving of fish. Tuna is also high in protein. Each 4 ounce serving of canned tuna contains about 30 grams of protein. Be sure to choose tuna that's packed in water instead of oil. Tuna packed in oil contains more calories and fat than tuna packed in water.
6

Carrots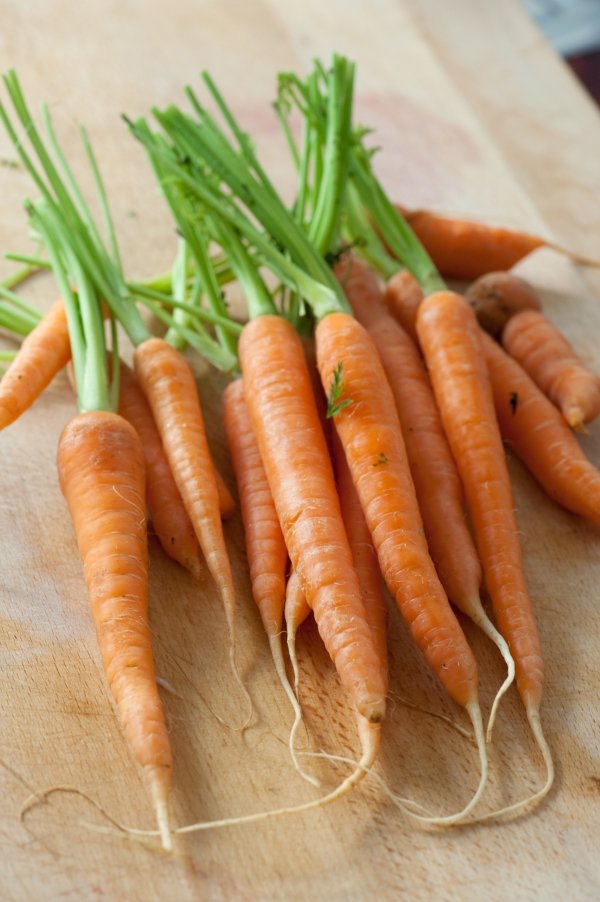 Did you know that the average adult eats about 12 pounds of carrots each year? This makes carrots the second most popular vegetable. Eating carrots can help prevent certain types of cancers, strokes and heart disease. Carrots can also improve your vision and improve your skin. They make a wonderful addition to most meals and are a great go-to-snack.
7

Oatmeal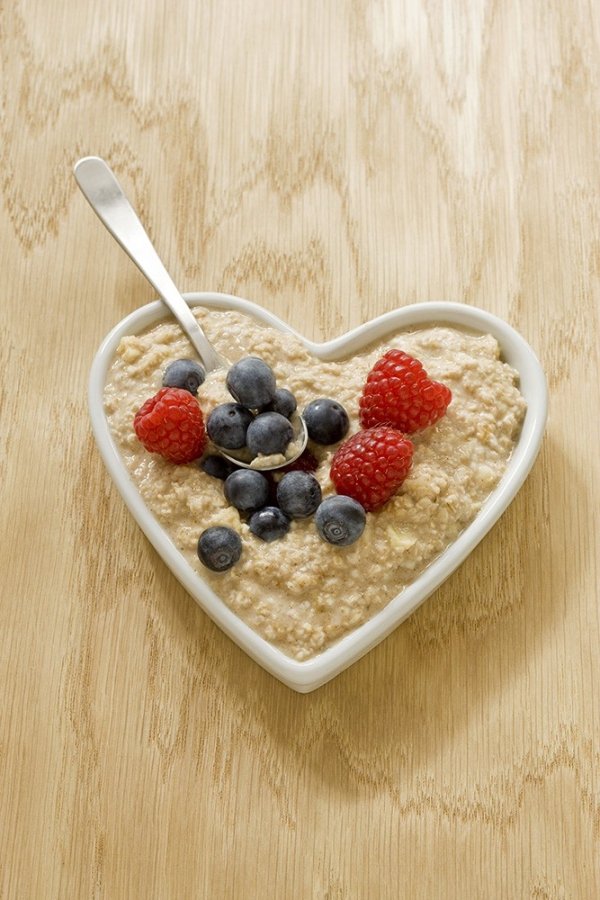 Oatmeal is a great option for both breakfast and snacks. It is low in calories and low in fat. Plus, one cup of oatmeal has about 16% of your recommended daily fiber. If you don't want to spend much time cooking oatmeal while camping, prepackaged instant oatmeal packets are great to bring along. Keep in mind that some types of instant oatmeal do contain artificial flavors.
Sticking to a healthy diet while on a camping trip can be difficult, but it's possible. Do you struggle to eat healthy while camping? What are some healthy foods that you bring a long with you?
Resources: foodmatters.tv, care2.com
Please rate this article