7 Healthy Greek Foods You Should Be Eating Today ...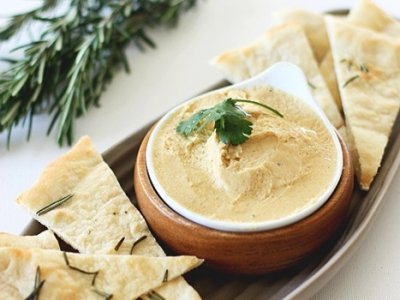 You might think that healthy Greek foods are an oxymoron. Although it's true that some Greek foods are loaded with saturated fat and should be enjoyed in moderation, there are plenty of healthy Greek foods you can enjoy every day! Greek food is a flavorful and healthy cuisine rich in culture and tradition. Here are seven Greek foods that are great for your health and pack the best nutritional punch.
1.

Yogurt

Yogurt is one of the best healthy Greek foods to consume on a regular basis. Rich in calcium, yogurt is an excellent source of probiotics. Probiotics are thought to be responsible for gut health, so if you suffer from chronic upset stomachs, constipation, or other IBS/Colitis symptoms, adding protein-rich yogurt might be a great addition to your diet.
2.

Oregano

Oregano has been used medicinally for thousands of years. It's an important spice in Greek cuisine, and has been linked to helping all sorts of medical conditions ranging from respiratory infections to alleviating menstrual cramps. Specifically, the oil of oregano is great for the skin, healing fungal infections on the nails and skin quickly and naturally.
3.

Lamb

If you're looking for a lean protein, then lamb should be your first choice. Lamb is rich and tender, but actually has less fat than its beef counterpart. Whether you enjoy using ground lamb in meatballs, braising lamb chops with red wine, or grilling lamb like a kabob, lamb has a ton of muscle-building and fat-burning protein.
4.

Tomatoes

Tomatoes are one of the richest sources of lycopene on the planet. Lycopene is a powerful antioxidant responsible for heart health, eye health, and even preventing Alzheimer's disease and other neurological disorders. They're used in a variety of hot and cold Greek dishes ranging from savory sauces to refreshing salads, so eat up!
5.

Grape (Vine) Leaves

Because the Greeks were one of the first civilizations to
grow grapes and produce wine, they learned to resourcefully use all part of the
grape in their cuisine—even the grape leaves. There are a variety of Greek
dishes that use grape leaves. I am personally impartial to stuffed grape
leaves. With dozens of different filling recipes, there's truly something for
everyone!
6.

Feta

Feta cheese is one of the quintessential Greek foods. The
Greeks have been using this cheese for a long time to flavor some of their most
iconic dishes. Sprinkle feta cheese over gyro meat and veggies that have been
wrapped in pita bread to take your sandwich to the next level. You can also
sprinkle feta cheese over a Greek salad of onions, tomatoes, cucumber, and
pitted olives for some added flavor and protein.
7.

Fresh Parsley

With its strong flavor profile, fresh parsley is definitely an important ingredient in Greek cuisine. It ca be used in meat marinades, tossed in salads, and even steamed with grains for a delectable and aromatic side. Fresh parsley is most famous for being used in a traditional Greek salad of red onions, tomatoes, cucumbers, olive oil, lemon juice, and a little crumbled feta cheese. Try adding parsley to your next meal and see if you notice the boost in flavor without adding a drop of fat!

Greek food doesn't need to be heavy courses of pasta or fried eggplant loaded with béchamel sauce. There are plenty of dishes you can easily prepare and eat on a daily basis, and they won't break your calorie bank. What are some of your favorite Greek foods to prepare and enjoy?

{{#comments_count}} Show Commnents ({{comments_count}}) {{/comments_count}}