7 Healthy Side Dishes That Are Frugal and Delicious ...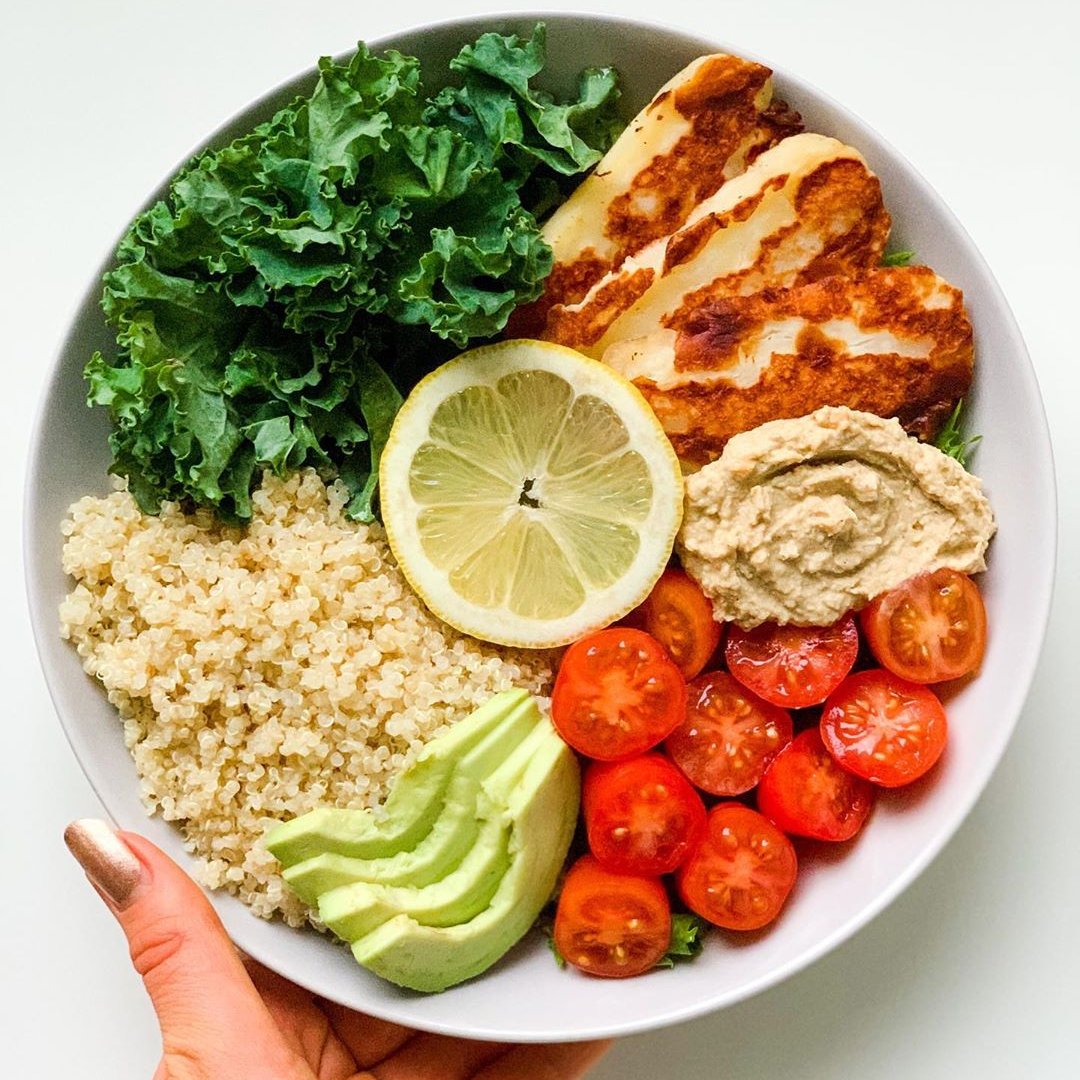 With the holidays approaching, I'd like to share some healthy side dishes to incorporate at your special dinners this year, that are also frugal and delicious! Forget those usual boring dishes like dinner rolls, regular mashed potatoes and green bean casserole. While I understand many of those are favorites for people, they aren't only unhealthy, but are also boring when you can make healthier side dishes that taste amazing instead. These healthy side dishes can be eaten year round, but are especially great during the holidays. You'll find a lot of flavor in each one of these side dishes, and as a bonus, you'll be satisfied instead of stuffed at the end of your meal.
I adore roasted squash as one of the healthy side dishes to make each year for the holidays. Roasted squash is chock full of antioxidants, fiber, vitamins and minerals and it has a wonderful deep, sweet flavor that really curbs your sweet tooth. Plus, it's incredibly low in starchy carbohydrates in comparison to white potatoes, and is one of the best sources of potassium, Vitamin A, Vitamin C, and fiber you can get in a vegetable. You can simply roast any variety of winter squash whole, and then scoop out the seeds, and serve the flesh either in the rind of the squash as a bowl, and flavor it however you like, or you can cut it up before roasting and season before cooking.
Green beans are one of the healthiest,and low carb vegetables you can eat. Green beans are full of fiber, vitamins and antioxidants, plus, they're low in carbohydrates compared to other beans. They're also easy to digest, and in my opinion, taste much better too. I like to season fresh green beans with just a little bit of lemon juice, black pepper and just a touch of salt. Let them sit in the fridge overnight and then steam them up the next day! If you buy canned, be sure to buy low sodium varieties and season them however you like.
Steamed kale is one of my favorite foods to eat for the holidays, or any other time of year. It's hearty, full of flavor, and very calming and nourishing. As a bonus, it's full of antioxidants, vitamins and minerals, and multiple agents that fight off age-related illnesses, weight gain, and sugar cravings. I like to hand-tear curly kale into fine pieces and steam it with some black pepper, lemon juice, a touch of Himalayan sea salt and sometimes I'll add some of my favorite herbs like oregano, thyme, basil or a blend. You can also buy frozen kale, but I'm partial to fresh, which is tastier and cheaper.
4.

Roasted Sweet Potatoes
Roasted sweet potatoes are one of the easiest veggies to make, and the best tasting. As a bonus, roasted sweet potatoes are full of vitamins, antioxidants, minerals and fiber. They also curb your sweet tooth and lower your glycemic index. Instead of eating them in a souffle full of butter and sugar, just roast them instead with a nice blend of savory flavors. I like to chop mine up into one inch squares, drizzle just a hint of coconut oil and sprinkle them with black pepper, sage, oregano and thyme. Then, I simply roast them for 45 minutes in the oven at 400 degrees. They're so tasty, savory and delicious!
Fire roasted tomatoes are highly underrated. One of the best ways to add color and flavor to your plate, is to add a side of fire roasted tomatoes. Slice up large or small tomatoes, remove the seeds, and place them on a baking pan covered in foil or nonstick spray. Then, roast them in the oven for around 45 minutes until they develop a slightly blackened color, but don't burn them! I usually roast mine on 375 for around 45 minutes. I don't even add any seasonings, as they have a wonderful flavor, all on their own.
Onions are one of the healthiest, and cheapest veggies you can eat ladies! You don't even need to buy them organic since they have a thick, protective peel, though feel free if you want to. Sauteing onions brings out their smokey, caramel flavor, offering just the right mix of savory and sweet. It also takes away their pungent taste when you cook them this way. Just saute them in a little coconut oil over medium high heat, and add just a touch of black pepper if you want. Onions have natural sodium in them, so you really don't even need to add salt either. They're delicious, satisfying,and easy to prepare.
Carrots are another extremely cheap and beneficial veggie to include in your diet. They are rich in beta carotene, fiber, Vitamin C and potassium, along with magnesium. Plus, carrots are colorful and make a fun side dish, and when they're glazed and roasted, they take on a remarkable flavor that even tastes indulgent. To keep your carrots glazed healthfully, use just 2 tbsp. coconut oil, 1 tbsp. pure maple syrup or honey, and toss one pound of chopped carrots in this mixture. Tossing instead of drizzling them in this mixture means you can use less and still get them evenly coated, reducing the calorie content. Then, just roast in the oven on 350 for 45 minutes and you'll have a delicious side dish in no time! You can also leave your carrots whole if you prefer, which many people do for a prettier presentation. They'll still be plenty soft enough to cut up.
If you have a healthy side dish idea that's also frugal and delicious, don't be stingy! Share it with us so we can see what you love to eat at your table! What's your favorite healthy side dish?
Sources: soulfulspoon.com, food.allwomenstalk.com.
{{#comments_count}} Show Commnents ({{comments_count}}) {{/comments_count}}