Eggs are a great addition to a well-balanced meal plan. They are chock full of protein, which your body needs for virtually every function it performs. They also contain choline, which is necessary for healthy eyes. Eggs also contain a wide range of other essential vitamins and minerals. If that's not reason enough to eat them, they taste great too. If you want to shake things up, try adding some of these healthy and delicious things to your eggs and you'll start looking forward to getting out of bed in the morning.
1

Cottage Cheese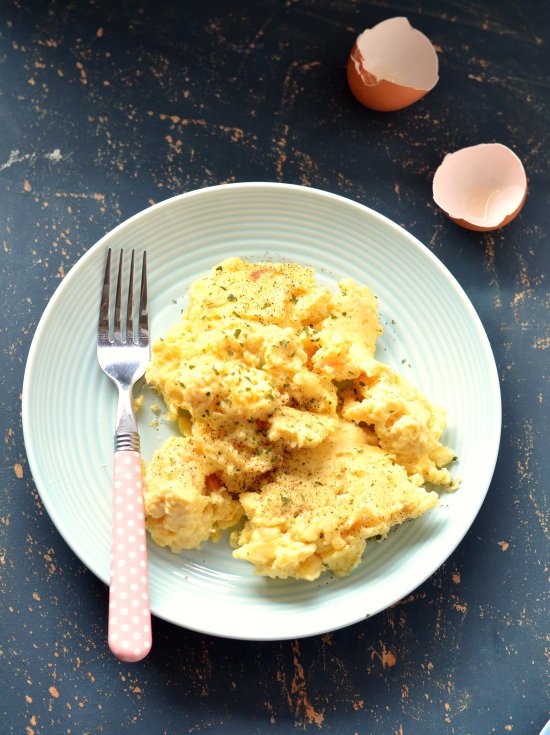 If you want a plate of really creamy scrambled eggs, try stirring some cottage cheese into them. They add a good dose of calcium and give the eggs a consistency and texture that makes them taste decadent. Stir the cottage cheese in just as your scrambled eggs are starting to set. Add some salt and pepper and you have a healthy meal to get your day started right.
2

Bell Peppers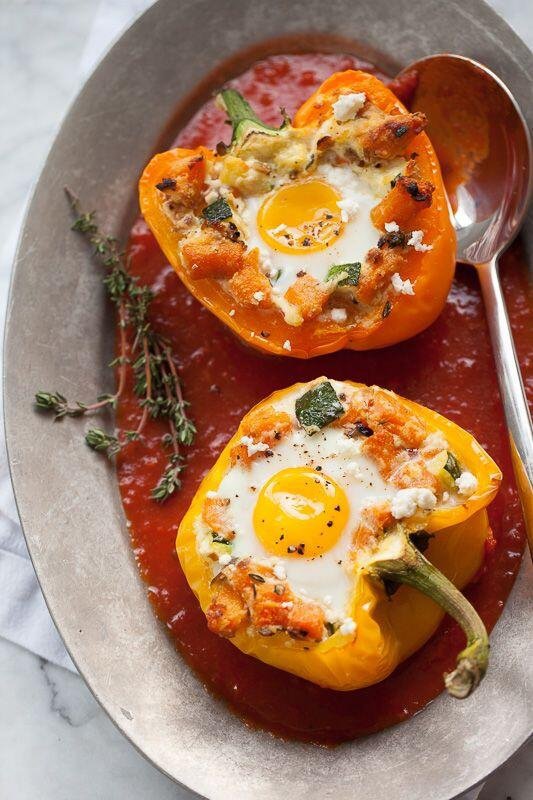 Bell peppers of any color are packed with vitamin C and fiber and you can enjoy them raw or cooked. If you're a scrambled egg kind of girl, simply sauté diced peppers in a bit of oil before adding your eggs. If you prefer over easy eggs, layer a few slices of raw bell pepper on top before you eat them. Either way, you'll love the way they taste combined with your usual eggs.
3

Spicy Green Chile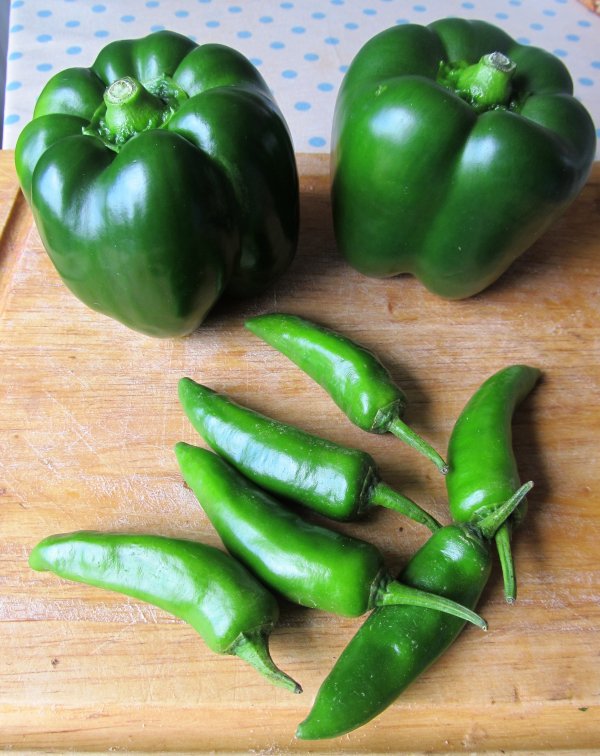 To me, there are so many foods that just taste so much better doused in green chile and eggs are one of them. A big spoonful of spicy green chile pairs wonderfully with an over-medium egg and a piece of toast. If you don't have green chile on hand, a couple scoops of salsa make a good alternative. The spiciness is just what you need to wake you up and get you moving.
4

Tomatoes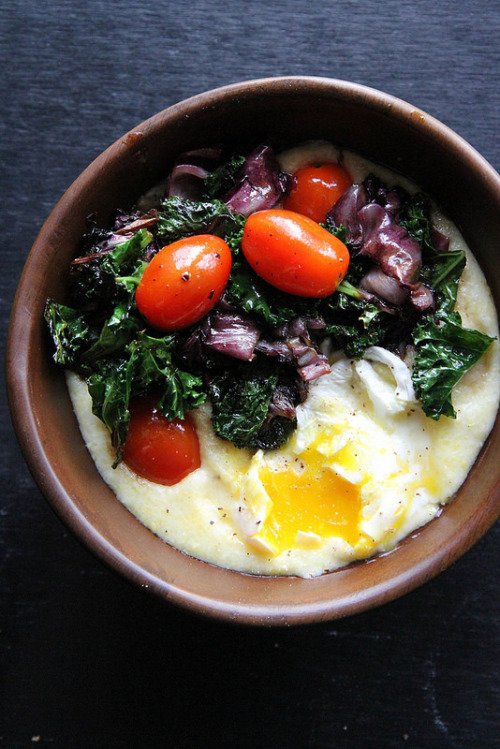 Tomatoes are full of vitamin C, fiber, potassium and antioxidants. That's why you should be eating them as often as possible. Luckily, tomatoes work really well with scrambled, fried, poached or hard-boiled eggs. Simply slice them up and mix them into scrambled eggs or layer the slices on top of other styles of eggs. Don't forget to season the tomatoes with salt and black pepper.
5

Leafy Greens
You've probably heard that leafy green veggies are a vital addition to a healthy meal plan. They have tons of fiber, vitamin K and potassium, not to mention other important nutrients. Turns out that leafy greens pair well with eggs and you're totally missing out if you haven't tried it yet. Arugula, frisee, spinach and kale are ideal choices. Simply lay the egg on the greens like a salad and dig in. You won't be sorry!
6

Avocado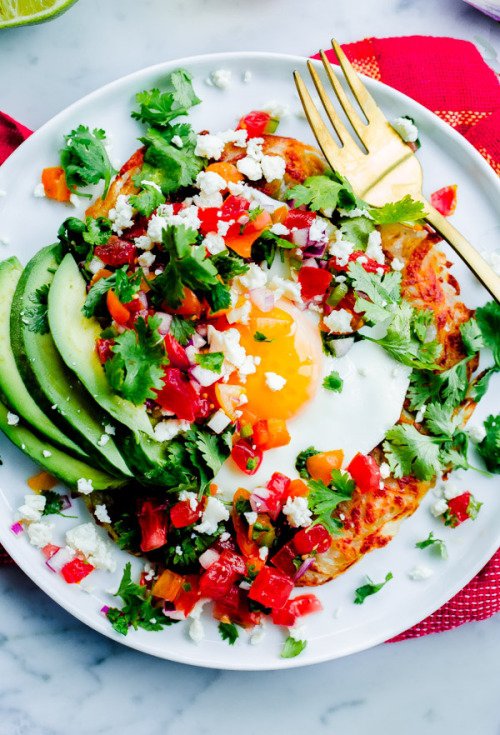 To me, there is nothing better with an egg than some fresh avocado slices. It's creamy and decadent tasting and the mild flavor of the avocado and eggs work really well together. Dice an avocado and serve it mixed with or alongside eggs cooked any way you like them. Yum!
7

Fresh Dill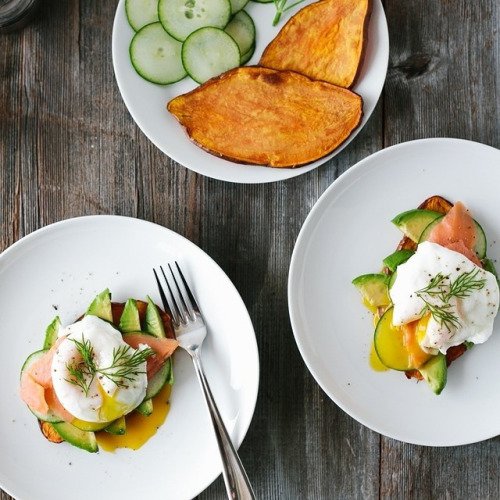 Fresh dill is perfect for mixing into scrambled eggs. It tastes really great with hollandaise or goat cheese, but both are pretty high in calories, so go easy on either. Fresh dill is best, but you can use dried if that's all you have. Dill enhances the flavor of an egg with ease and you'll love the way dill shakes things up at mealtime.
What do you put on your eggs? Will you be trying any of these delicious toppings tomorrow morning?