7 Heavenly Breakfast Ideas That Are the Perfect Way to Start the Day ...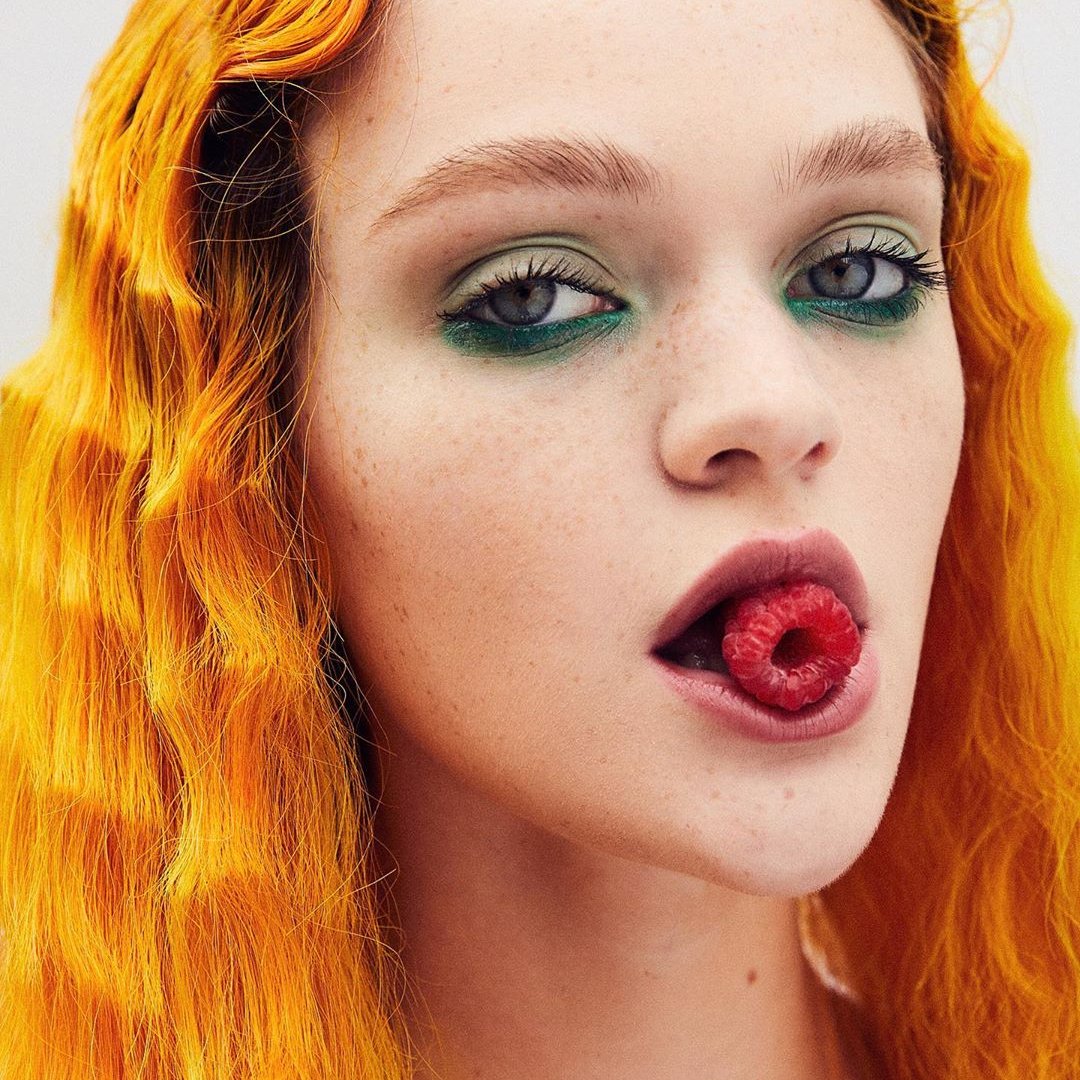 If you're a breakfast fan like I am, you'll love these heavenly breakfast ideas in case you're tired of your normal, boring bowl of cereal. I don't have anything against cereal, but sometimes we need a little something different, right? I always favored breakfast over any other meal of the day. Perhaps it is because I have a major sweet tooth, and most breakfast foods can be somewhat sweet. To me, it's like getting dessert first thing in the morning. Though I always choose healthy fare each day to start my day out with, I always love finding healthy spins on sweet foods for breakfast, like these heavenly breakfast ideas. These recipes happen to be healthy versions of typically high- calorie foods. To be so healthy, they are quite tasty options, as I'm sure you'll see. Enjoy and try something new first thing to start your day with this week!
1.

Chocolate Chip Covered Banana Breakfast Pops
For those of us who will always be a kid at heart, Chocolate Covered Katie is queen of creating heavenly breakfast ideas. She is an incredible blogger and recipe designer, and her recipe for these easy breakfast pops will surely satisfy you first thing each morning. You can customize this recipe depending on what yogurts you like, or what add-ons you prefer. Katie's version is vegan, so adjust according to your diet.
Ingredients:
bananas (Or you try this idea with strawberries, pineapple, etc.)
yogurt of choice (Wholesoy, Almond Dream, Silk, etc.)
granola of choice, or crushed cookies, or even S'mores Graham Crackers
add-on ideas: mini chocolate chips, coconut shreds, cinnamon sugar, raisins, etc.
popsicle sticks or silverware to insert in the bananas
Directions:
Pour granola into a very shallow dish or plate. Peel bananas, cut in half, and insert popsicle sticks. Dip into yogurt (or coat with a knife), then roll into granola and add-ons. (I stuck the chips on by hand, after rolling in the granola.) Place on a parchment or wax-lined tray and freeze. Keep uneaten pops in the freezer.
**Source: **chocolatecoveredkatie.com
2.

Strawberry Oatmeal Cottage Cheese Pancakes
I've always loved pancakes. There is just something about the bread-like, fluffy texture combined with the sweet syrup that just really satisfies the mind and body. I like this pancake recipe because it is incredibly healthy, unlike those boxed pancakes and sugar-laden syrups I used to eat. These pancakes are fluffy, sweet, really hearty, and also incredibly filling! They are also portable, which is great. If you don't have fresh strawberries to use as a topping, you can top with some strawberry jam, or sugar-free strawberry jam if you want.
Ingredients:
1/2 cup oatmeal
1/2 cup cottage cheese
1 teaspoon vanilla
4 egg whites
Directions:
Blend all ingredients in blender.
Spray skillet with cooking spray and cook just like"silver dollar" pancakes, a few small ones at a time.
Top with strawberries or your favorite pancake topping!
**Source: **food.com
3.

Pineapple Coconut Refrigerator Oatmeal
If you're a die-hard oatmeal fan, try something new with those hearty oats! Oatmeal is a great filling breakfast, and this recipe is a fantastic version of the popular overnight oatmeal recipes out there in cyberspace. Featuring sweet, filling tropical flavors, this recipe is sure to satisfy. I think it would be perfect for a beach vacation or during the hot months of summer.
Ingredients:
1/4 cup uncooked old fashioned rolled oats
1/3 cup lite coconut milk
1/4 cup low-fat Greek yogurt
1-1/2 teaspoons dried chia seeds
1 teaspoon honey, optional (or substitute any preferred sweetener)
1/4 cup chopped pineapple (fresh, frozen, or drained canned)
Directions:
In a half pint (1 cup) jar, add oats, coconut milk, yogurt, chia seeds, and honey. Put lid on jar and shake until well combined. Remove lid, add pineapple and stir until mixed throughout. Return lid to jar and refrigerate overnight or up to 3 days. Eat chilled.
Source: theyummylife.com
Right up there with a love for pancakes is another breakfast love: waffles! Who doesn't like waffles, right? This Berry Wafflewich takes waffles to a new level. A hearty whole grain waffle is sandwiched with some nut butter and fresh berries for a satisfying way to start the day, plus it could not be easier to make!
Ingredients:
1 whole wheat toaster waffle
1/2 Tbsp peanut butter
1/4 C blueberries, blackberries, or raspberries
Directions:
Prepare the waffle according to the package directions. Spread the peanut butter on the waffle. Cup the waffle in your hand, add the berries, then squeeze lightly. Think of it as a berry breakfast taco.
Source: recipes.womenshealthmag.com
5.

Healthy Cocoa Oat Breakfast Muffins
If you've read any of my other recipe articles, you probably know I'm a huge fan of Taralynn from the Undressed Skeleton blog. Her story is so inspiring and her recipes are delish! She is totally creative when it comes to whipping up something tasty in the kitchen. Take for instance these breakfast muffins. They are hearty, full of healthy ingredients, easy to make and taste like chocolate! I'll take that, what about you?
****
Ingredients:
1/2 Cup Whole Grain Oats
1 Tbsp Chia Seeds
2 Tbsp Ground Flax
1 Small Banana Mashed
1 Packet Truvia
2 Tbsp Unsweetened Applesauce
1/2 Tbsp Unsweetened Cocoa Powder
1/2 Tbsp Ground Cinnamon
1/4 Cup Diced Honey-Crisp Apples
Directions (excerpt from Taralynn):
"I added all ingredients to a large bowl. With a large spoon, I combined the ingredients together until a "cookie dough texture" was formed. I added 1/3 cup of the mixture into each baking cup. I baked the muffins for approximately 10 minutes at 350 degrees. They can be eaten raw, because they contain no animal product. "
**Source: **undressedskeleton.tumblr.com
6.

Healthy Protein Shamrock Shake
I'm such a fan of the classic Shamrock Shake, but those trendy fast food chain versions aren't so great for you! This recipe is incredibly low in calories, contains only healthy ingredients, and is so simple to make. This recipe is from Taralynn at the Undressed Skeleton blog. The only thing I changed in this recipe is giving amounts for each ingredient since she gave only ingredients, and giving an option to use flavored extract instead of fresh mint. If you want to make it a chocolate mint shake, then add 1-2 tbsp. cocoa!
Ingredients:
1 tsp. Dried Organic Mint Leaves or 1/8 tsp. mint extract
1 drop of vanilla extract
1/2 cup Baby Spinach
1-2 packs of Truvia
1 scoop of vanilla whey protein powder (Tera's Whey brand used)
Topping: organic, nonfat, no sugar added whipped topping( 365 brand used)
Directions:
In the blender, add: 1/2 tsp dried mint, 1 1/2 cups ice,1 cup ice cold water, 1 tsp vanilla and a packet of Truvia (or your choice).
Add one scoop of protein powder.
Blend.
Pour 16 oz of the smoothie into a glass.
Top with 4 tbsp. nonfat organic whipped topping.
Source: undressedskeleton.tumblr.com
7.

Pumpkin Baked French Toast
Once again, Chocolate Covered Katie takes breakfast to a whole new level with this recipe. This would be a great recipe to make for a crowd since it makes multiple servings, or if it were me, I would make half the recipe so I could enjoy the leftovers the next few days in the fridge! Either way, this recipe is definitely a way to satisfy your comfort food craving, plus it is vegan!
Ingredients:
3 1/2 cups cubed bread (Katie used Ezekiel, but other types are fine. French bread would be really good in this recipe, as would cinnamon-raisin. Depending on the type of bread, you might need more or less than 3.5 cups. You want enough to fill an 8×8 pan.) (175g)
1/4 tsp salt
2 tsp cinnamon
1 tsp pumpkin pie spice (or just add a little extra cinnamon)
sweetener of choice (If you want to top the casserole with syrup post-baking, use 3 nunaturals stevia packs or 3 tbsp sugar. If you'd prefer a sweeter breakfast casserole that needs no topping, increase the amount to 5-6 tbsp)
1 1/4 cups milk of choice (300g) (Depending on your choice of bread, you might need to use less. This is a good amount for the Ezekiel bread.)
optional:
2 tbsp butter-type spread of choice (for a more buttery result) (30g)
1 cup MoriNu silken-firm tofu, or 1 cup yogurt of choice (240g)
2 tsp pure vanilla extract
1/2 cup pumpkin puree (I used canned pumpkin) (120g)
optional: handful of raisins
Directions:
In a large bowl, combine all ingredients except bread, and stir very well. (If using the tofu, you should blend these ingredients. Otherwise, just stir by hand.) Grease an 8×8-in baking pan, and pour the cubed bread into the pan. Cover evenly with the wet mixture, then cover the entire dish with a lid or saran wrap and fridge overnight. The next morning, preheat oven to 400 F and cook about 30-35 minutes. Top with maple syrup or your favorite French toast topping (or eat plain, if you opt to use the extra dry sweetener pre-baking.)
**Source: **chocolatecoveredkatie.com
If you're ready to try something new for breakfast, give these tasty ideas a shot! What do you like to eat for breakfast?
{{#comments_count}} Show Commnents ({{comments_count}}) {{/comments_count}}