Here's a Kitchen Secret: Jicama is Easy to Prepare and Super Delicious ...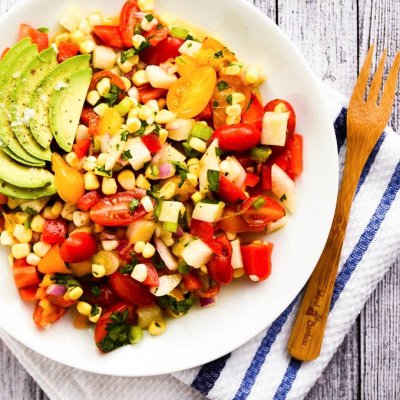 Jicama is a little known ingredient that has a refreshing crunch and a mild flavor. You can do quite a few yummy things with jicama so there's no reason not to grab some today. It looks sort of like a bulb of ginger or horseradish. You can usually find it in the produce section of your grocery store. Once you stock up, you can satisfy a craving for it with any of these tasty creations.
Source: rawmazing.com
There is nothing more perfect for a summer barbecue than this.
6.

Blueberry, Strawberry and Jicama Salsa
Source: Blueberry Strawberry & Jicama Salsa
This is so good you'll probably want to grab a spoon and eat it plain.
11.

Jicama, Avocado and Radish Salad with Lime Vinaigrette
I can't even begin to tell you how yummy this salad is.
12.

Spiralized Shoe String Jicama Fries
Source: Spicy Spiralized Shoe String Jicama
A plate of these are the perfect comfort food.
15.

Jicama "Potato" Salad
Source: 10 Easy Paleo Diet Recipes
You won't even miss the potatoes. I promise!
16.

Baked Jicama Tater Tots
Source: Baked Tater Tots
A dab of ketchup and you won't even notice the difference.
19.

Baked Cinnamon Jicama
Source: Sandy's Kitchen
This is similar to cinnamon apples and is a sweet treat that your kids will gobble up.
Source: Pickled Jicama – Stupid Easy
Put this delicious stuff on burgers or hot dogs. You will love it!