Beginners Guide 📘 on Using a Crockpot 🥘 ...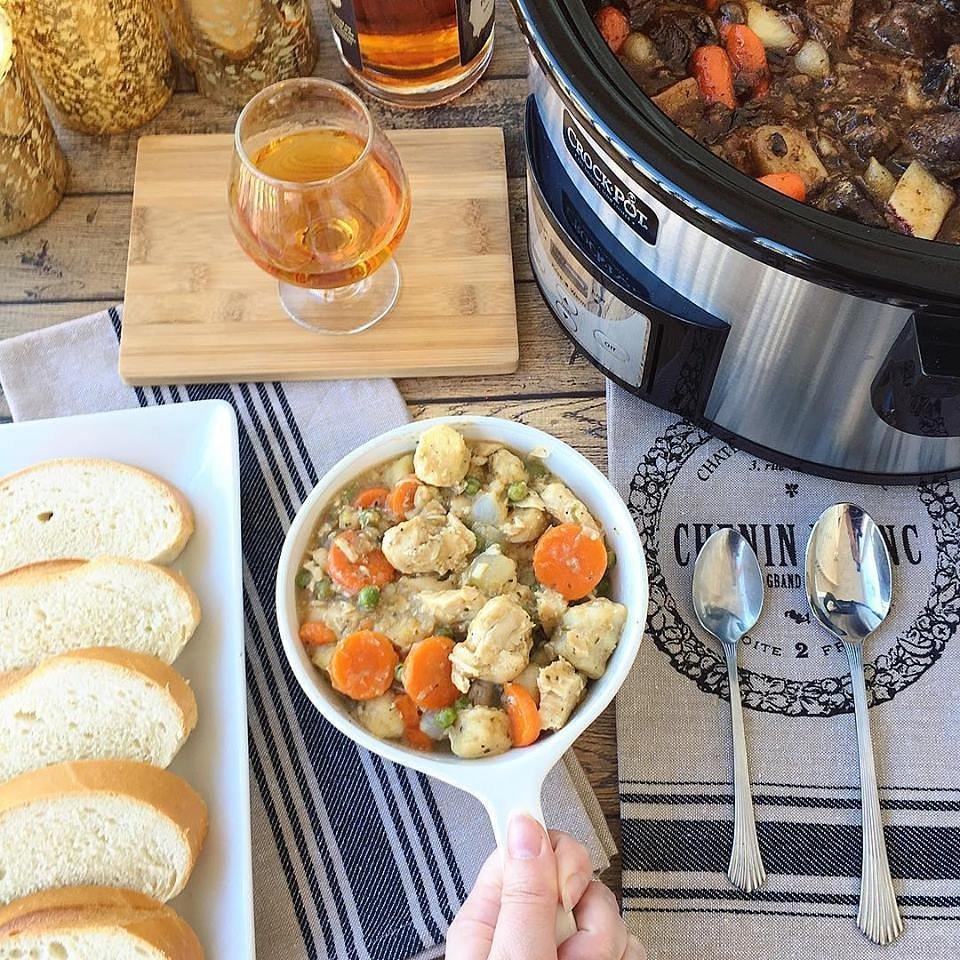 Everyone should know how to use a crockpot. OK, do you even know what a crockpot is and how to use it? It is time you learn baby! This is crockpots 101!
Summer is coming up! Do you want to avoid having a hot kitchen? Do you want to watch your calories and eat healthier? Do you want to save money? Then, please enroll in this free "class"!
In all honesty, crockpot cooking is a survival skill. Hate cooking? Let him (AKA: the crockpot) do it for you!
To teach you the basics, watch this video on how to use a crockpot.
HealthBitesVA
Published on Nov 29, 2012
In review:
1.

What Size do You Need?
For 4 or more people, use a 6 qt.
For 2 or 3 people, use a 4 qt.
2.

What Shape Should You Buy?
A round shape is good for soups and stews.
An oval shape is good for more options, such as roasts or whole chickens.
Should have a snug-fitting glass lid.
Removable insert so one may place it on the table and it's easier to clean.
Should have large sturdy handles.
4, Power outage.
If while you are not at home, the crockpot is cooking, then there is a power outage, throw out the food.
Do not reheat leftovers in the crockpot. Use other methods, such as a microwave.
While the hostess of this YouTube video demonstrates chicken chili, I personally love pizza soup, along with a zillion other soups to make in a crockpot.
Soups are healthy, filling and inexpensive. Soups are my first assignment for you. Your required soup recipes are:
There is no way to fail in this class. You might make a mistake, but I won't penalize you.
Good luck and I am proud of you!
{{#comments_count}} Show Commnents ({{comments_count}}) {{/comments_count}}