Insanely Delicious Hawaiian-Style🌴 Dishes Every Foodie 😋🍴 Must Try ASAP ...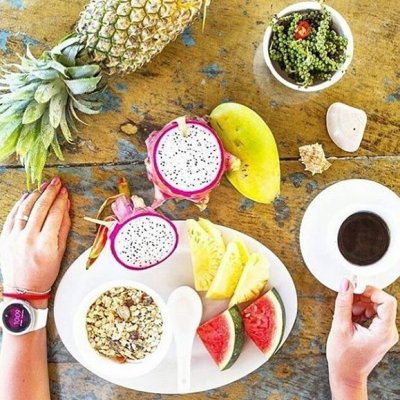 So, I just fell in love with Hawaiian cuisine and Hawaiian-style food. I also discovered how difficult it is to find this particular cuisine where I live, and that makes me sad. Fortunately, that's why cooking is so great – if you find a cuisine you really love, you can learn how to make dishes yourself instead of waiting and hoping that someone, somewhere, will open up a restaurant near you. If you're dying for delicious Hawaiian-style food, you don't have to wait around, either. You just need to try these yummy foods.
1.

Hawaiian Garlic Chicken Recipe
For starters, here's something fairly simple. This is actually a great introduction for anyone who's not familiar with authentic Hawaiian cuisine or Hawaiian-style food. You can't go wrong with garlic chick, right? Right! However, this is a version unlike anything you've ever tasted – but it might be your favorite after you try it.
Loco moco is SO good! You can't really pin it down to one food because there are so many variations on it, but typically, loco moco features white rice mounded beneath a hamburger patty, topped with a fried egg and covered in brown gravy. That's the base, but you can add so many other things and try so many variations, and they're just so delicious!
3.

Hawaiian Style Short Ribs on the Grill
Once you've had Hawaiian-style short ribs, you won't ever want any other short ribs. Seriously, these are amazing. The grilling is the key, I think, just because you get this delicious, smoky flavor mixing in with everything else. The meat ends up so flavorful, juicy, and surprisingly tender!
4.

Hawaiian Garlic Shrimp
Garlic shrimp is a really simple recipe, right? Right! Hawaiian-style garlic shrimp, however, is like next level shrimp. I mean, I'm not even crazy about shrimp, but I will eat these shrimp all day long. They're just addicting!
I was skeptical about the spam, too. Spam has an awful reputation, after all. I've never even actually eaten it, I don't think, but the reputation is enough to put off anyone. It shouldn't be, though. With the right components, spam is actually delicious. Spam musubi is sort of like spam sushi. It's a better snack than a meal unless you're eating it for lunch or using it as an appetizer, and it's easy to carry around, so it's a perfect party food.
6.

Hawaiian Kalua Pork Recipe
Is there anything better than slow cooked pork? Um, yeah! Hawaiian Kalua pork! This is a labor of love if you do it properly, or even if you take a shortcut, but the end result is so melt-in-your-mouth delicious, it's worth every single minute of prep and cook time. Promise!
7.

Hawaiian Haupia (Coconut Pudding) Recipe
Haupia is … wow. It is so good. It's actually a popular topping for various cakes, especially traditional white wedding cakes, and once you taste it, it's easy to understand why. I imagine that you can really make it your own, too, by adding various fruits or flavors.
Who else loves Hawaiian food? If you have any recipes, favorite dishes, or cooking tips to share, please do – just let us know about them in the comments! I need 'em!
{{#comments_count}} Show Commnents ({{comments_count}}) {{/comments_count}}