Follow 👀 These 👉👇 Instagrammers 📱 for Amazing 👏 Meal Prep 🍽 Inspiration 🌟 ...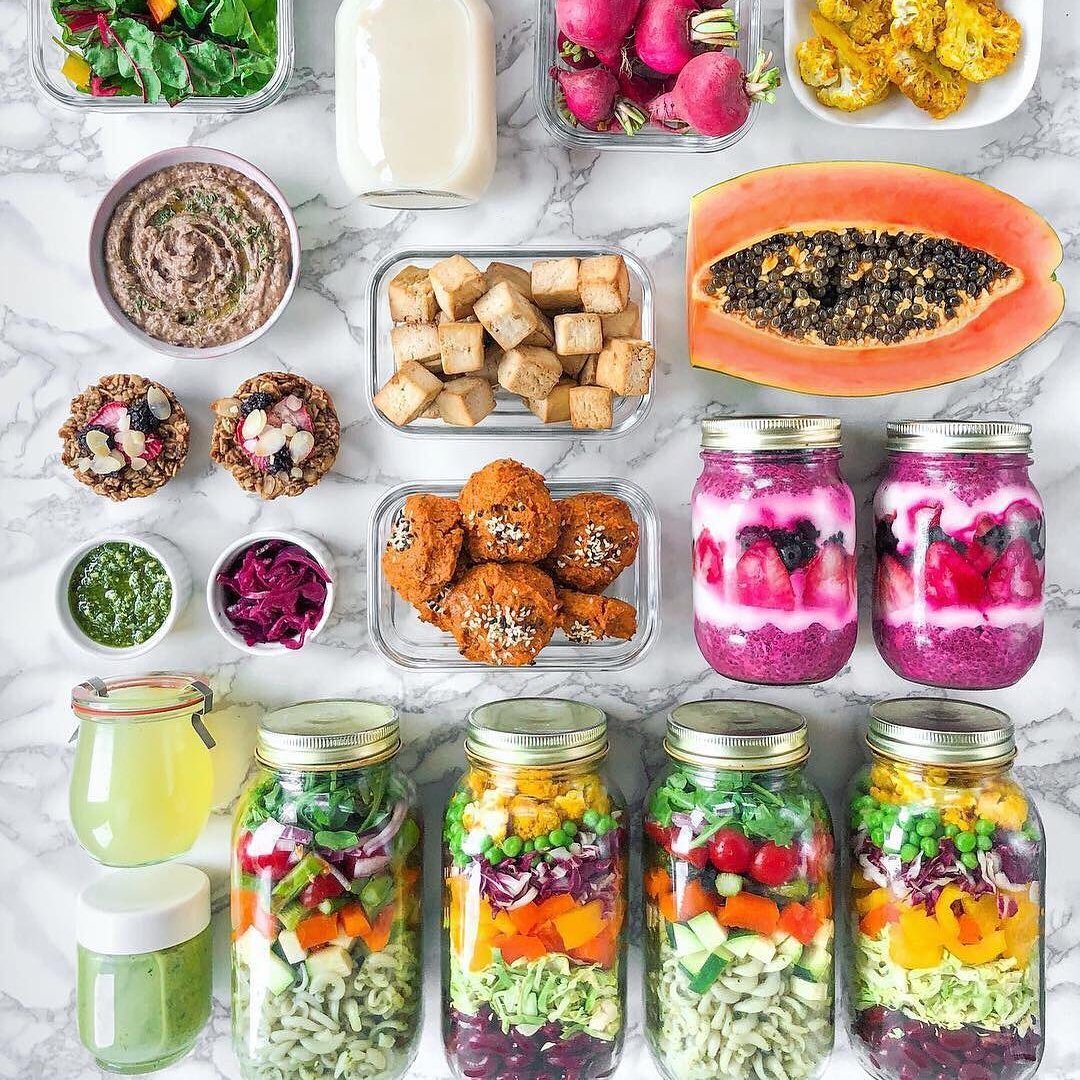 Meal planning is one of the best ways to save yourself some money and eat healthy. That's why you've got to add these Instagram accounts for meal prep to your feed. Each of them will inspire you to spend one day a week getting ingredients ready for healthy breakfasts, lunches and dinners for the entire week. It's not always going to be easy, but it's always going to be worth it. So, without further ado, here are the best Instagram accounts for meal prep.
@foodprepprincess
Erin Romeo is the brains behind this account and it's packed with healthy food porn and will make you want to eat the best you can. As a fitness and nutrition coach, she really knows her stuff and you can trust her to share tons of tips and delicious meal prep ideas. That's why it tops this list of Instagram accounts for meal prep.
@damn_delicious
I've never tried a recipe from Damn Delicious that I didn't love. She has loads of meal prep inspiration on her feed that will make it easy to copy for yourself. Her ideas are also healthy and packed with protein and other important nutrients.
@fitfoodiefinds
This one goes with the blog of the same name and is piloted by Lee Hersh, a healthy recipe genius. Not only will you find great meal ideas, but you'll also get loads of meal prep inspiration with mouthwatering photos and ideas.
@mealpreponfleek
If you're not a fan of a bunch of technical advice, this is the Instagram account for you. You'll find tons of photos of meal prep ideas as well as recipes and comparisons of cooking things in different ways (i.e. omelets with just egg whites or with the yolks).
@floordeboor_fit
Here's the perfect account if you want all the information instead of just the photos. Here you'll get all sorts of meal prep ideas, but you also see how they are used throughout the week, along with some great fitness tips for staying or getting in shape.
@caligirlgetsfit
If you want some great pictures to motivate you to stick with your meal prep goals, you'll get it here. There's also tons of advice for getting healthy, loads of recipes and even some fitness tips too.
@meowmeix
Curated by a nutrition guru, this Instagram account is packed with meal prep ideas, recipes that you are going to love and some really awesome nutrition advice to help you reach your goals.
Which meal prep Instagram accounts do you follow? Do you have any meal prep tips to share?
{{#comments_count}} Show Commnents ({{comments_count}}) {{/comments_count}}