It's Easier than You Think to Create Your Own Candy ...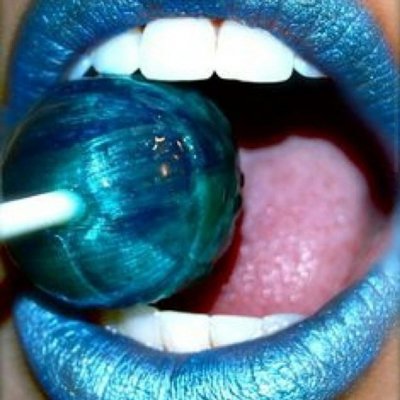 Do you know what's better than candy? Making your own candy. There's no saying you need to wait for a holiday, either. Instead of stocking up on bags of your favorites, think about trying your hand at candy-making. It's not nearly as hard as you think, you know exactly what's going into your sweet treats, plus you wind up with candy. Win/win, yes?
Recipe: lastingredient.com
My grandma makes peanut butter cups and assorted other candies for the whole family at Christmas, so I can say with some certainty that homemade peanut butter cups are far superior to store-bought cups.
Recipe: justataste.com
These are so pretty, I don't know if I could make myself eat them!
Recipe: shaunasever.com
If you make your candy corn yourself, maybe it will actually taste like something!
Recipe: lilyshop.com
I've never had DIY Caramel Apple pops, but I can only imagine that they taste like apples and heaven.
6.

More Homemade Lollipops
Recipe: tealbirdconcepts.com
These lollipops would make gorgeous wedding favors!
7.

Homemade Butterfingers with Just Three Ingredients
Recipe: kirbiecravings.com
Butterfingers! Three ingredients! You can probably make these right now!
8.

Three Musketeers, DIY Edition
Recipe: blog.candiquik.com
I'm not even a huge fan, but the DIY version looks pretty tempting.
9.

Make Your Own Mallo Cups
Recipe: howsweeteats.com
Sharing time: Mallo Cups are my favorites. I would do unspeakable things for a Mallo Cup. I am totally making these.
10.

Sneaky Homemade Snickers
Recipe: roxanashomebaking.com
These aren't really sneaky, I was just going for alliteration. Still, they look yummy, right?
11.

Homemade Cadbury Crème Eggs
Recipe: notwithoutsalt.com
Never again will you have to wait until Easter to fulfill your bottomless hunger for Cadbury Eggs!
12.

White Chocolate and Nutella Truffles
Recipe: abeautifulmess.com
No, name brand candy isn't the only candy you can make easily. Nutella + truffles = foodgasm.
15.

Ruby Red Grapefruit Gummies
Recipe: eathealthyeathappy.com
And these? These look too pretty and perfect to be real. I imagine it's also quite easy to substitute the fruit of your choice.
16.

Homemade Black Licorice Twists
Recipe: saveur.com
Blech. But still, this is for all my black licorice lovers.
17.

Chocolate-covered Cherry Cordials
Recipe: saveur.com
Nothing says "romantic" more than chocolate covered cherries, am I right?
So, are you going to take to the kitchen to fulfill your sweet tooth the homemade way?
{{#comments_count}} Show Commnents ({{comments_count}}) {{/comments_count}}