Last Minute ⏱ Christmas 🎄 Gift 🎁 Suggestion That's Cute 🤗 and Creative ...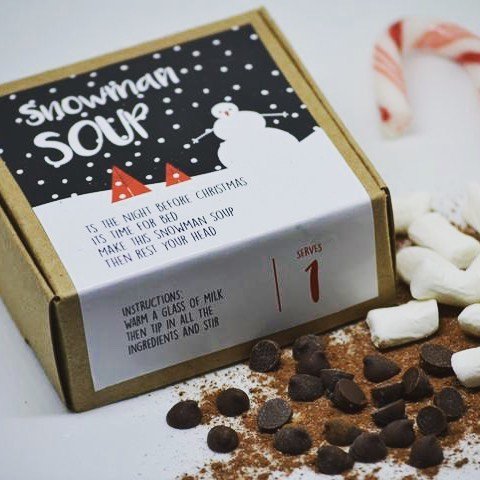 A few years ago, I did this Christmas project and was pleased. Snowman soup is super if you want to include everybody on your list, but are short on funds.
This video is short, sweet and to the point. Super even for children to watch and learn from.
1.

Mugs

Dollar store, hello? Mix or match.
2.

Hot Cocoa Packets

Dollar store, hello? Use plain or any flavor.
3.

Marshmallows

Dollar store, hello? I used big ones, but the majority use small.
4.

Candy Canes

Dollar store, hello? Use whatever size you want.
5.

Hershey's Kisses

Dollar store, hello? I did not include in my version. I would either use only candy canes or only Hershey's kisses. Not both. Too much sugar.

See how economical? Yet, see how adorable?

Now, with the Christmas spirit, everybody is included. Sure to please on a freezing Christmas day.