19 Life Changing Cooking Gadgets You Will Love ...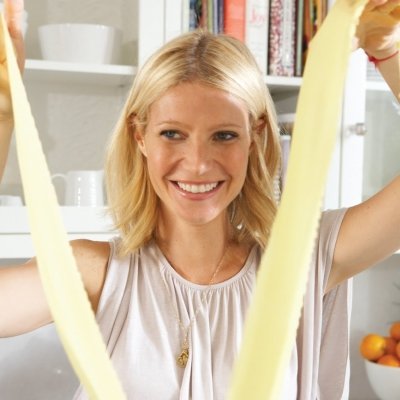 Do you find it hard to walk away from cooking gadgets at the store? Me too! There are so many cool things out there, but not near enough room in my kitchen to store them all. It's still fun to think about using them though. If you need to expand your collection, here are some pretty awesome cooking gadgets that I think you are going to love. Let me know how they work out for you.
1.

Frost a Cake

Via How to Bake & Frost ...
Forget the kitchen knife. Use this to give your cakes a professionally frosted look. Totally one of the best cooking gadgets around, don't you think?
2.

Herb Storage

Via 10 Gadgets That Make Healthy ...
If you find yourself tossing yucky herbs all the time, this cool thing could help you preserve them longer. If you can find room in your refrigerator for it.
4.

Meat Rake

Via 7 Gadgets You Never Knew ...
Here's another time saver. Use these to shred meat for sandwiches or soups in no time at all. It works for pork, beef, chicken and fish.
9.

Waffle Iron

Via Double Agents: 6 Healthy Cooking ...
You can use your waffle iron to make hashbrowns, sandwiches and much more, so it pays to have one in your cupboard even if they take up a bit of space.
10.

Corn Remover

Via Thanksgiving Dinner Made Easy: 12 ...
This is perfect if you have kids with braces or little ones who need small bites. So much easier than slicing the kernels off with a knife, am I right?
11.

Bake Your Own Taco Shells

Via bhg.com
Stop buying boxed taco shells by using one of these to make your own. Easy, right? And delicious too!
12.

Ravioli Cutter

Via Ravioli Stamps
You can use these to make ravioli, but they would also work wonderfully for tiny hand pies or empanadas. And they are small enough to prevent taking up a ton of space in your drawers.
13.

Bacon Grill

Via Critters in the Kitchen! 20 ...
Keep your bacon flat by holding it down with this cute little pig. Everyone loves perfectly cooked bacon, right?
14.

Mango Corer

Via Ingenious Cooking Gadgets
It's not easy to get all the mango away from the core without having to throw some of it out. This tool will revolutionize the way to cut a mango.
15.

Microplane Herb Mill

Via 25 Kitchen Gadgets to Make ...
Cut fresh herbs straight into your meals with this handy cutting tool. Think about all that flavor without all the work!
16.

Salad Spinner

Via 10 Alternative Uses for Your ...
Use your salad spinner to remove the water from just about any food you cook.
17.

Rolling Meat Tenderizer

Via Rolling Meat Tenderizer | By ...
Tenderizing your meat would be so much easier with a tool you can roll. And it's probably better for your countertops than the traditional hammer version.
18.

Strawberry Huller

Via 12 Cool Kitchen and Cooking ...
Filled strawberries are decadent and they're easy to make with this huller.
19.

Marinade Infusing Meat Tenderizer

Via 50 Cool Kitchen Gadgets Everyone ...
I love products that do double duty. Use this to add flavor to your meat while also tenderizing it for the perfect meal.

Which one of these do you need for your kitchen? If you're pressed for time or don't like to cook, having some of these gadgets on hand can really help you get the job done quickly. What other kitchen gadgets come in handy for you?

{{#comments_count}} Show Commnents ({{comments_count}}) {{/comments_count}}