There's a lot of information about the best breakfast choices to power you through a morning workout, but there's not much information on what lunches are best to launch you through your evening workout. This article can offer you some insight on that subject. Sometimes it isn't possible to get your workout in during the morning hours. If that happens to you, these lunch suggestions can help you have a great evening workout.
1

Tuna Fish on Whole Wheat with a Side of Fruit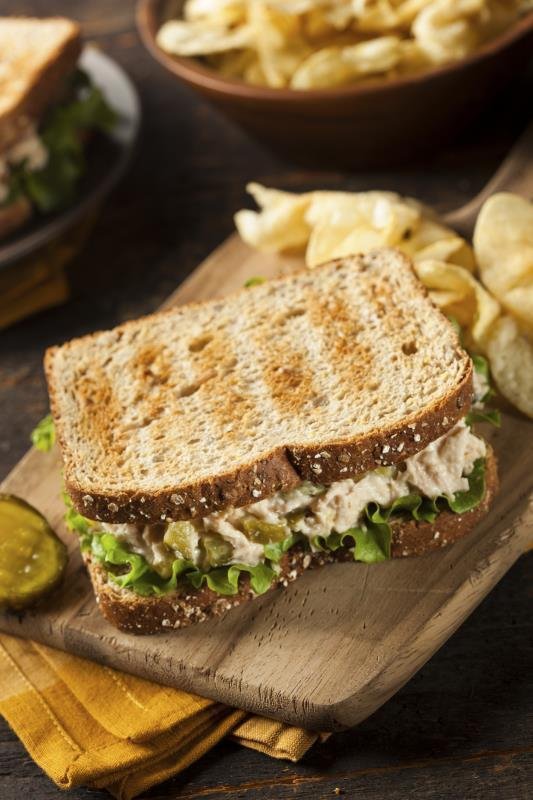 In order for your lunch to give you energy and strength for an evening workout, you need a mix of protein and complex carbs. This is a lunch choice that has both. Tuna fish on whole wheat is a good lunch option, with 16 grams of protein per serving. Adding in a side of your favorite fruit rounds this out to a healthy meal.
2

Grilled Chicken Salad and a Baked Potato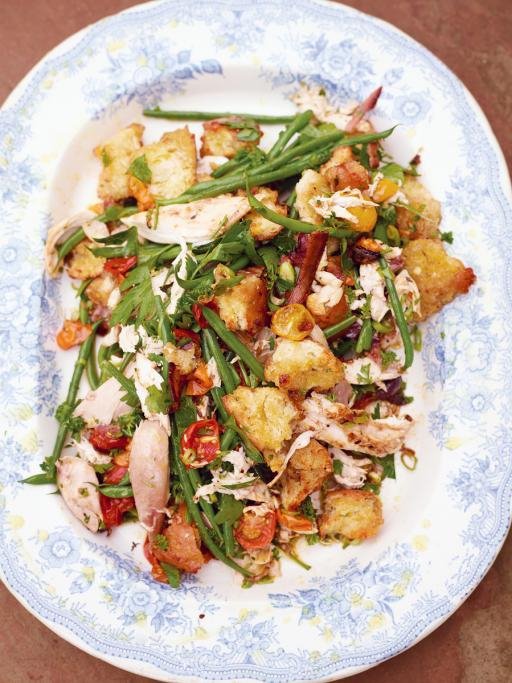 This lunch option is one I eat most days of the week. In addition to being delicious, this is a way I can make sure I'm getting a good source of vegetables. My favorite choice of green for this salad is fresh spinach. I also like to add in grapes to have both a sweet and savory flavor. And if you're worried about counting calories, try swapping out butter and sour cream for salsa as a baked potato topping.
3

Peanut Butter Sandwich with a Banana on the Side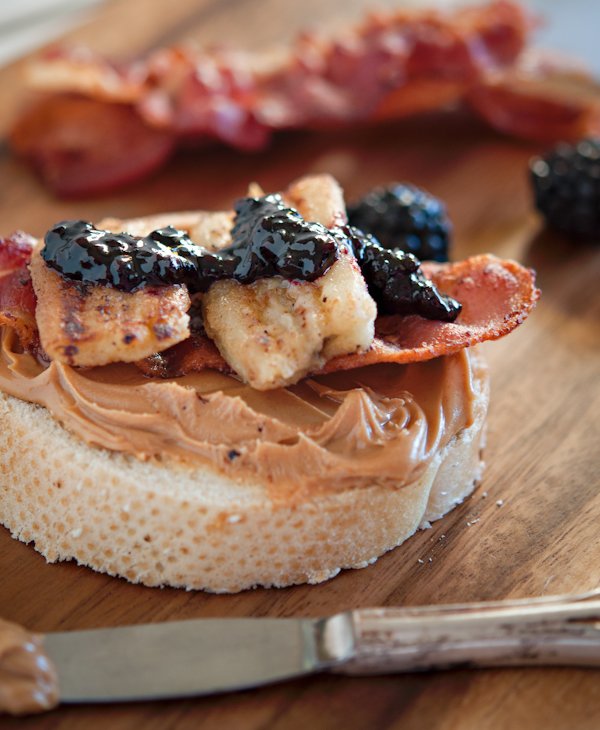 This is another healthy lunch that I love. It takes you right back to childhood. Peanut butter always gives me energy and strength plus it's delightful to indulge in. If you want to make this taste even more amazing, toast your bread first. The peanut butter will melt and you'll enjoy every blissful bite.
4

Soup, Salad & Whole Wheat Breadsticks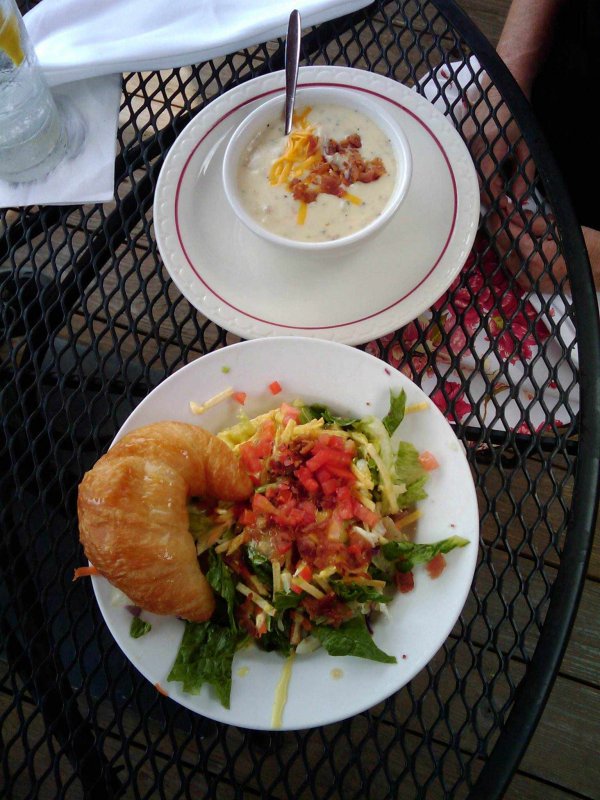 This is a hearty meal that'll stick with you. But there's one little trick to this. You need to make sure the soup has some protein in it. You can add cheese to your salad for that purpose, too. This is a popular lunch offering at restaurants if you're dining out.
5

A Turkey Burger and Baked Fries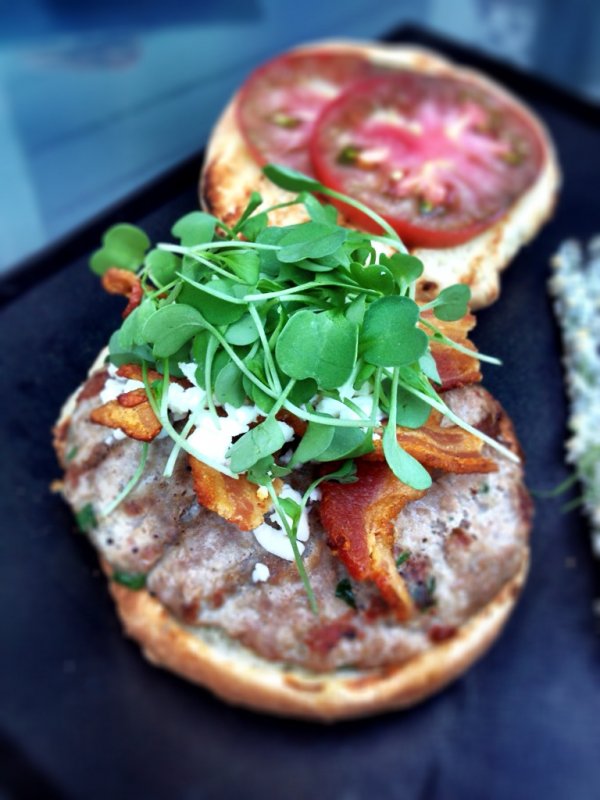 In the mood for a burger? Why not indulge? You can have a burger that gives you power to launch through your workout without destroying your diet. Turkey burgers have lower fat and calories but are still a great source of protein. You'll still feel like you've treated yourself, too.
6

Greek Yogurt with Fruit and Granola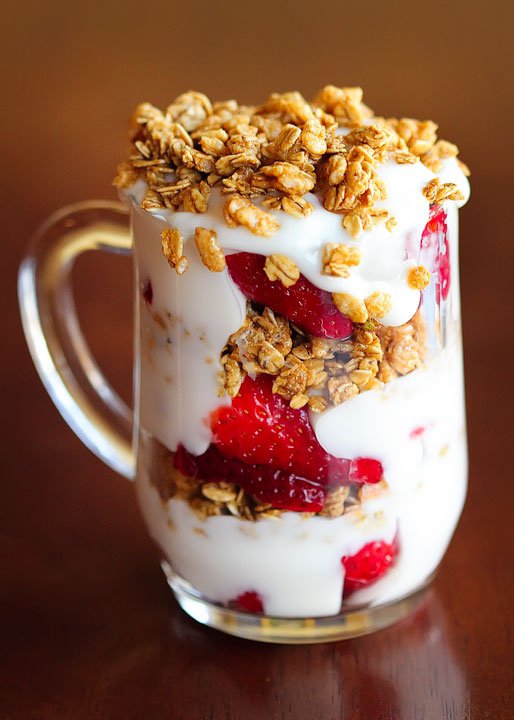 This isn't the most filling option, but it's an easy lunch when you need to grab something for on the go. Greek yogurt is a great source of protein. You can get your carbs by adding in fruit and granola. It'll keep hunger pangs away. It may not be as yummy as other lunches, but it works when you don't have time to prepare lunch.
7

Whole Wheat Pasta with Meat Sauce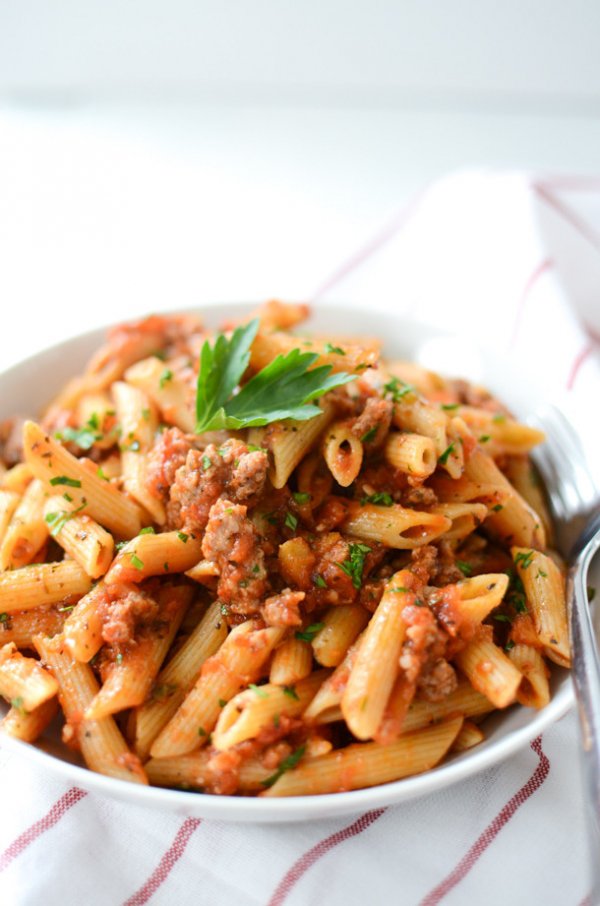 Sometimes, I lunch on this when I have leftovers from the night before. Pasta can be a great carb choice if it's whole wheat. Regular white pasta doesn't offer you the nutrition or staying power that whole wheat pasta does. If you have leftovers from dinner, you can even freeze individual size portions of this to lunch on later. This idea will make pasta lovers happy!
These are 7 lunches that will launch you through your evening workout. What's your go-to lunch when you need power for a workout? Your comments are always welcome.