Eggs are chock full of protein and taste great for breakfast, but if you need some new ways to eat eggs, you've come to the right place. Contrary to what you may have heard, eggs are a healthy food and have a great place in a well-balanced diet. They aren't just good for morning meals either. I love to have eggs for dinner, but they work well for snacks and lunch too. So go ahead and try some new ways to eat eggs and your taste buds will thank you!
---
1

On a Burger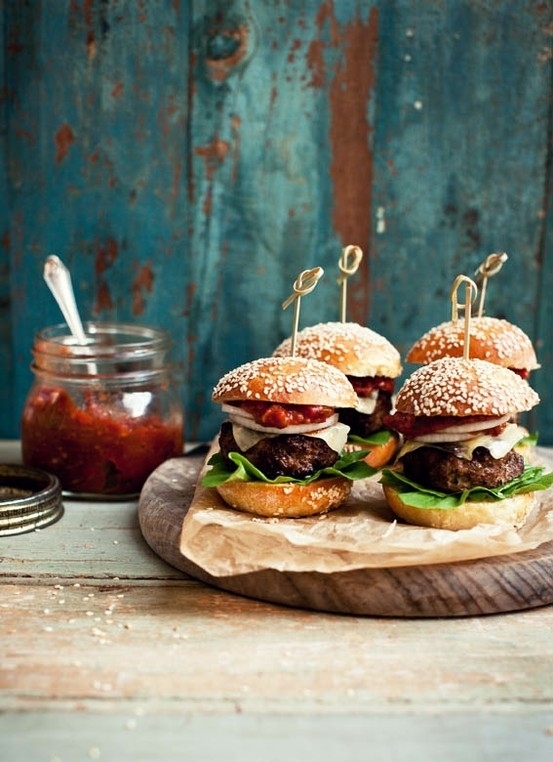 There's something about the creamy yolk in an egg that pairs well with so many foods. If you're looking for new ways to eat eggs, topping a burger with one is the answer you're craving. Cook your burger as usual, top it with lettuce, tomato and sliced onion. Then crown the burger with a fried egg sprinkled with salt and pepper. An egg burger also tastes great when topped with avocado, salsa and cheese.
---
2

On Pizza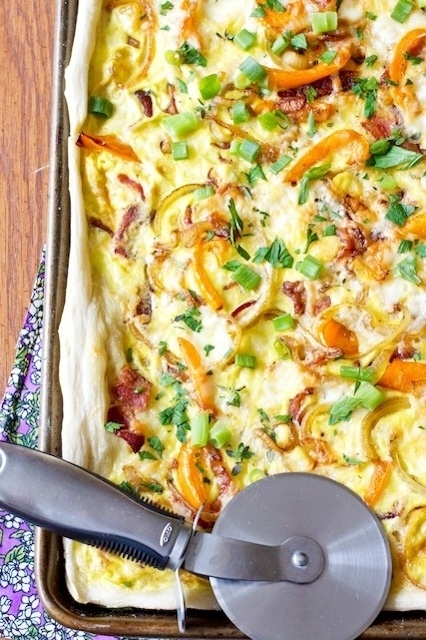 Maybe you've never seen pizza with an egg on top, but you're missing out if you haven't tried it. It doesn't work with all ingredients, but a fried egg pairs well with a cheese pizza or a white pizza with chicken and arugula. Simply place a fried egg on each slice just before serving.
3

Egg Cups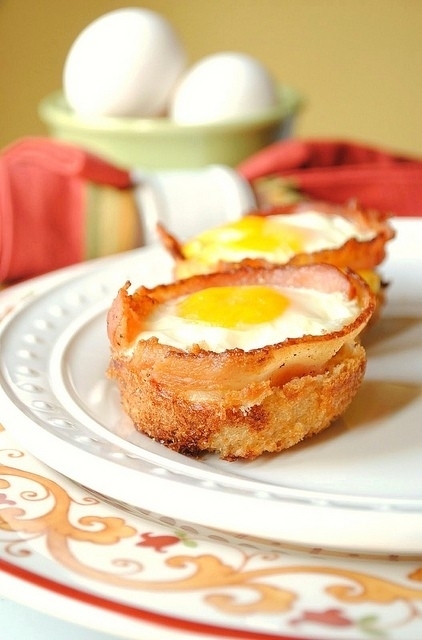 If you still feel like eggs only belong at breakfast, try eggs cups as a tasty alternative to your typical scrambled eggs. Grease a muffin tin and line each cup with frozen, shredded hash browns. Bake at 350 degrees until slightly browned. Fill each cup with a scrambled eggs, cheese and vegetables of your choice. You can't go wrong with bell peppers, onions, mushrooms and tomatoes. Return the muffin pan to the oven until the eggs are set. You're in for a treat when you slide the egg cups out of the oven.
---
4

In a Salad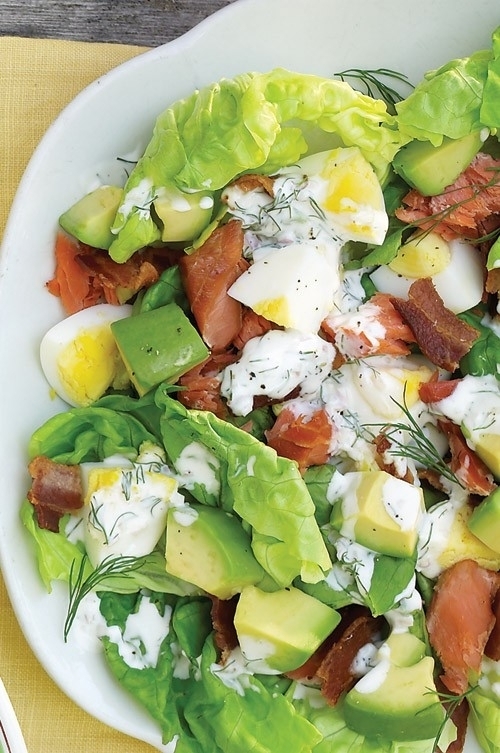 You don't have to relegate hard-boiled eggs to a Cobb salad. I certainly don't. I add chopped eggs to chef salad, combined with turkey, ham and whatever vegetables I have on hand. You can toss some into tuna or chicken salad for a yummy flavor twist. Hard-boiled eggs also taste great in plain tossed vegetable salads, pasta salad and oriental-inspired salads.
---
5

Sandwich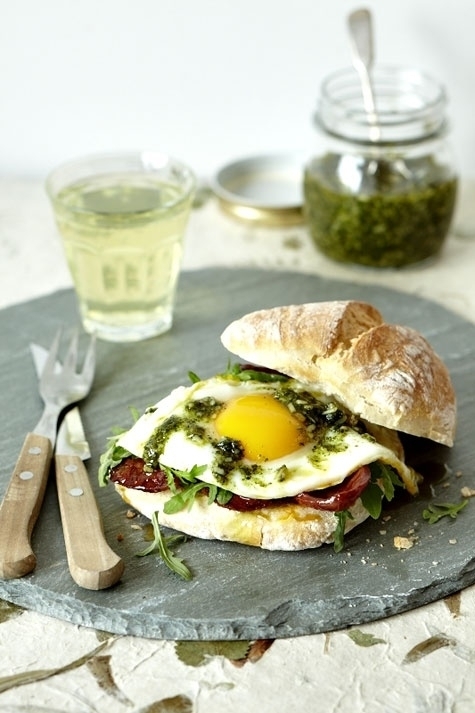 If you're anything like me, you're always on the hunt for a new and different sandwich at mealtime. After all, turkey and peanut butter and jelly get old if you eat them all the time. Try this tasty combination for a change. Toast an English muffin and top it with a fried egg and a slice of American cheese. Presto! You have a quick and easy sandwich that tastes great and offers nutrients. Just keep a couple of napkins close by because the yolk tends to squirt out the bottom. Sop it up with your sandwich before each bite.
---
6

In Ramen Noodles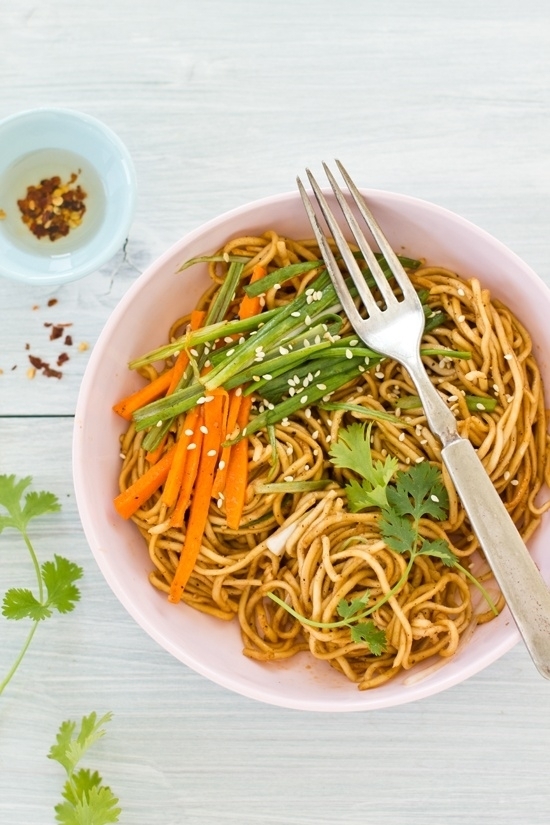 Adding eggs is a little trick that daycare centers often use to beef up the nutrient content of ramen noodles. I was skeptical, but pleasantly surprised. The eggs don't dramatically alter the taste of the dish, but they add a heartiness and texture that fills you up. When the ramen noodles are cooked and the seasoning has been stirred in, simply add a raw egg and stir to blend. The egg will cook in just a minute or so.
---
7

On Greens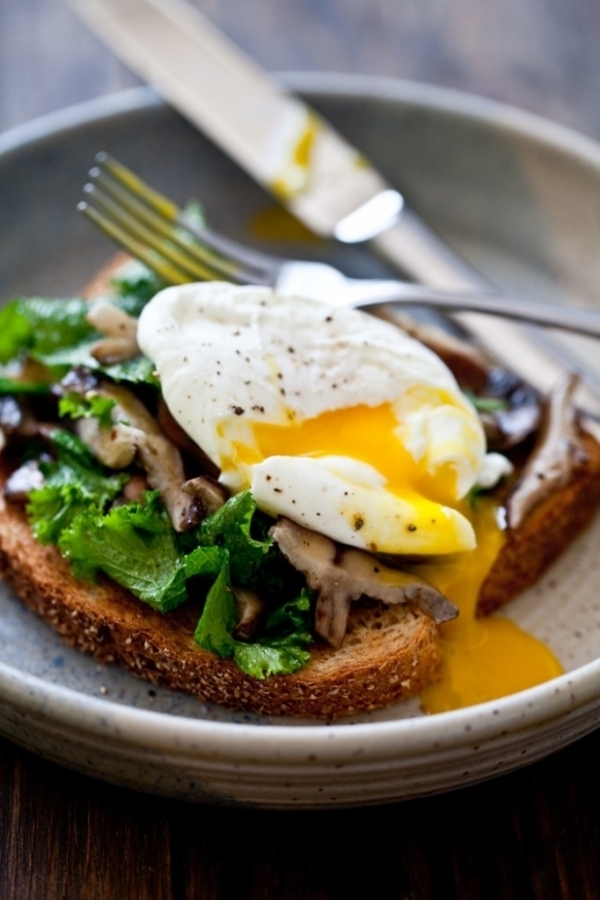 If cooked greens are your side dish of choice, you'll be happy to learn that you can add an egg to up the protein content without sacrificing flavor. I personally love sautéed spinach with a fried or soft-boiled egg on top, but the idea also works well with collard greens and kale. To make this into a vegetarian side dish, sprinkle a bit of cheese over the mixture and serve it with toast.
---
8

On a Tortilla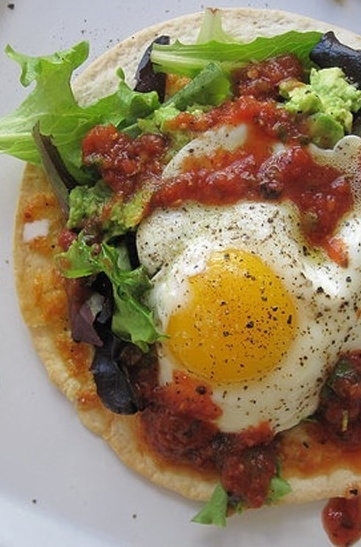 You've no doubt had your fill of breakfast burritos. They're one of my favorites, but you can only put so much inside before the tortilla won't roll shut. What's a girl to do? Make a flat egg dish instead. Start with a warm tortilla and top it with a fried egg or a scoop of scrambled eggs. Now you have free reign for toppings. I love to top mine with green chili, queso fresco and diced tomatoes. Salsa, corn, black beans, avocado, sour cream, mushrooms, spinach and cheddar cheese also taste great.
---
9

In Toast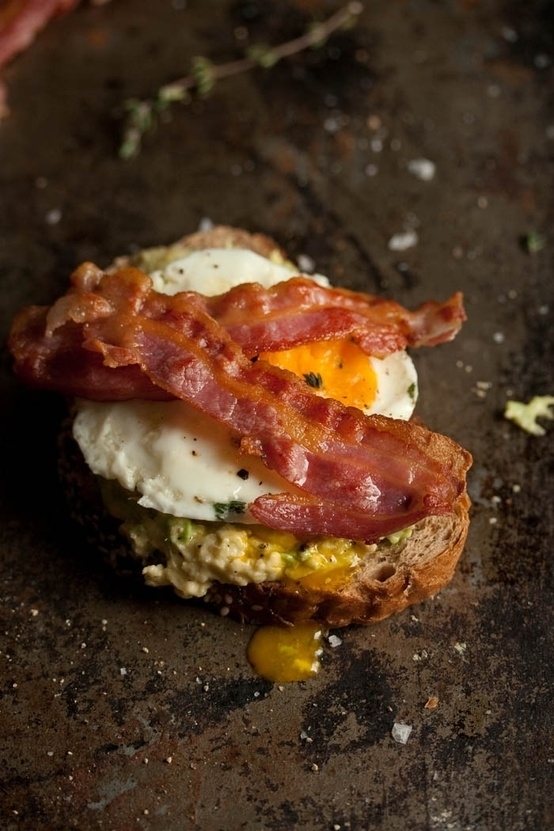 It's a diner and school cafeteria stand-by, but that doesn't mean it can't taste good. Start with a thick slice of bread, and hollow out the inside with a round cookie cutter. Place the bread on a greased cookie sheet and fill the hole with a raw egg. Bake the combination at 350 degrees until the bread toasts and the egg is set. Top with salsa, salt and pepper and enjoy.
Did you know eggs were so versatile? I have by no means shared every idea here. What's your favorite way to eat an egg?
More
---
Comments
Popular
Recent