We may not be the cheapest city to visit, but with a list of the best cheap eats in London handy, it is definitely possible to eat great food on a budget during a stay in the city. One of my favourite things about London is its restaurants - you can find pretty much any kind of cuisine you fancy, and it'll often come prepared in a surprising, well-executed and delicious way. Unlike cities such as Paris and Venice, where you either have to spend big bucks or hours searching for really good food, we have a whole wealth of budget restaurants on offer; and this is my pick of the best cheap eats in London.
---
1

Dishoom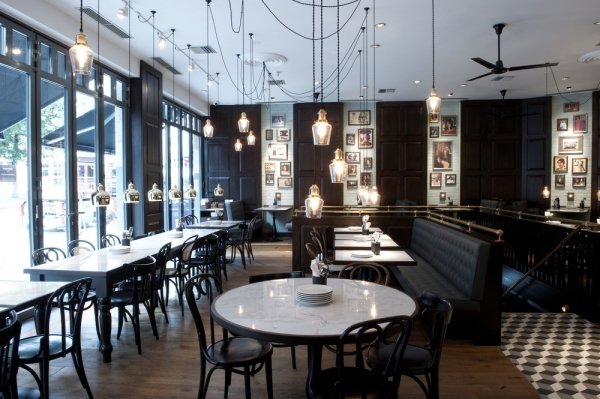 A lighter alternative to the somewhat stodgier curry-only options you find in a lot of Indians, Dishoom had to make my list of the best cheap eats in London. Drawing inspiration from old Bombay cafes and serving snacks such as buttered pau buns and and chilli cheese toast, it's a great option for lunch or dinner, complete with interesting cocktails (and, of course, it still offers some of those aforementioned curries).
---
2

Honest Burger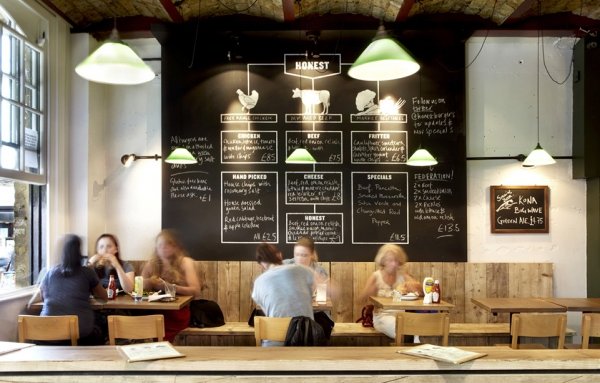 Honest Burger is legendary in London and a significant number of people claim it's the best burger joint in town. Find all the usual burger variations here, except all will be done exceptionally well with the best ingredients, served with skin-on, rosemary-salted chips. Also, look out for the specials for a rarer treat.
3

Marie's Cafe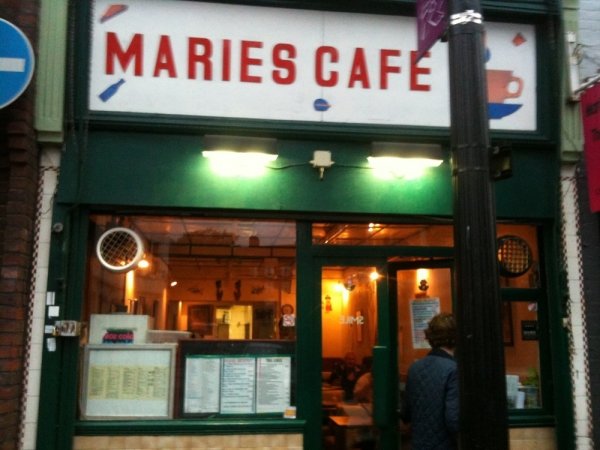 This transforms from a greasy spoon in the evening to a Thai restaurant at night. It's a hidden gem - don't be put off by the rough-and-ready appearance, because it serves excellent Thai food (expect the standard dishes such as green curry to appear, plus a few more unusual dishes) at very low prices. Plus, it's bring your own bottle (even cheaper!), so make sure you bring your own wine and beers if you want to drink.
---
4

Bi Bim Bap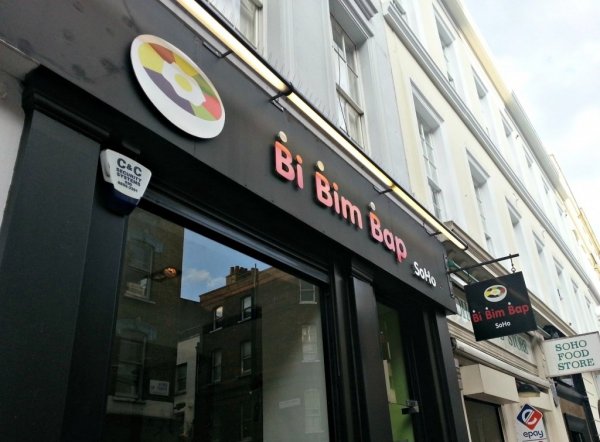 Bi Bim Bap is the national dish of Korea and this is the perfect place to sample it. Put simply, it's a stone bowl filled with rice, vegetables and, if you want it, meat such as beef and spicy pork that you mix together at your table. Try the Dol Sot - the stone pot arrives sizzling and the Bi Bim Bap comes with a raw egg on top that cooks as you mix.
---
5

Flat Iron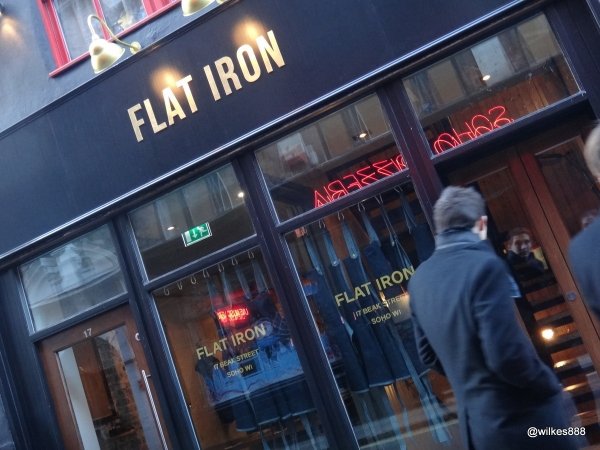 I don't know many meat-eaters who would turn down a steak, but it's rarely an affordable option. Not so with Flat Iron - this restaurant has one main course, a decent steak, served with a green salad for only £10. You can pay a few extra pounds for sides such as dripping-cooked chips and creamed spinach. Can't say fairer than that.
---
6

Scandinavian Kitchen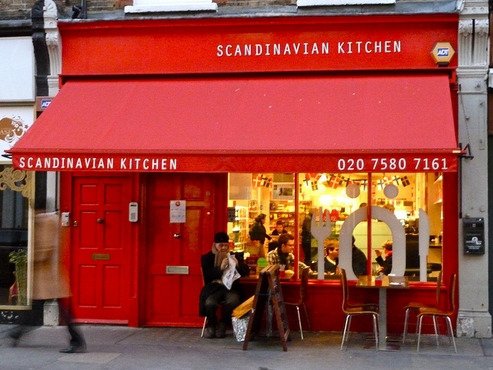 The perfect place to pop into for lunch - the staff are very friendly, and it's the perfect spot for some good coffee and a delicious Swedish cinnamon bun. There are also a variety of unusual salads on offer, such as sweet potato with rye grain, as well as wraps, sandwiches and fresh soup.
---
7

Franco Manca/Pizza Pilgrims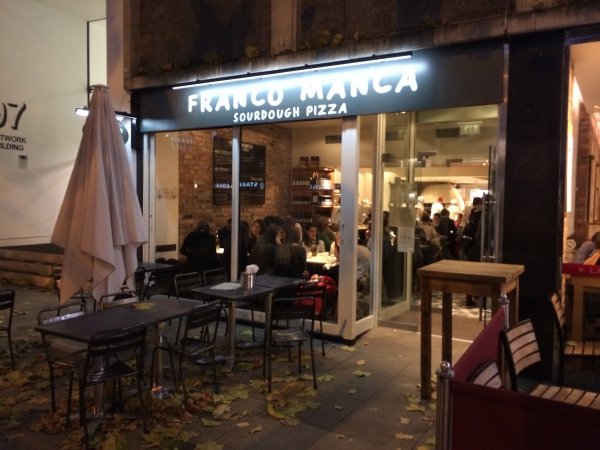 Pizza-lovers can get rather passionate about where the best place to find one is, and these two regularly top their lists. I couldn't chose between them, so I would go for whichever one happens to be closest. Both serve delicious, cheap pizza with a range of both traditional and original toppings - personally, I would go for the simple tomato, mozzarella and basil pizza at Franco Manca or the spicy Calabrian sausage option at Pizza Pilgrims.
---
8

Yalla Yalla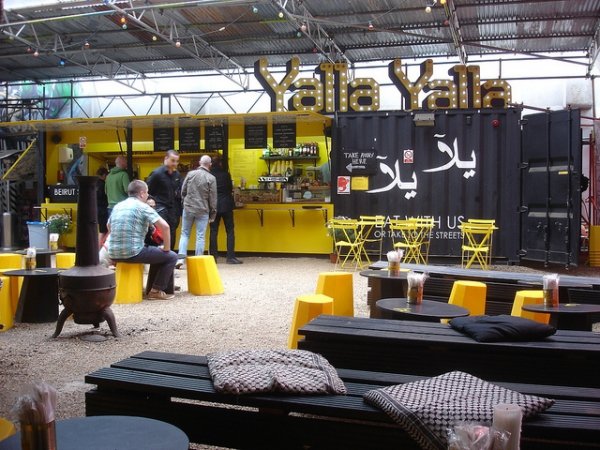 Yalla Yalla specialises in Beirut street food, and everything I've ever had here has been delicious. The sharing style and great selection of mezze dishes make this a great place to visit with friends. Save room for a main such as grilled, marinated lamb skewers with tomato, sumac, pepper and parsley salad with vermicelli basmati rice. Also, don't miss out on the sautéed chicken livers with garlic and pomegranate molasses. It's a taste sensation.
---
9

Pitt Cue Co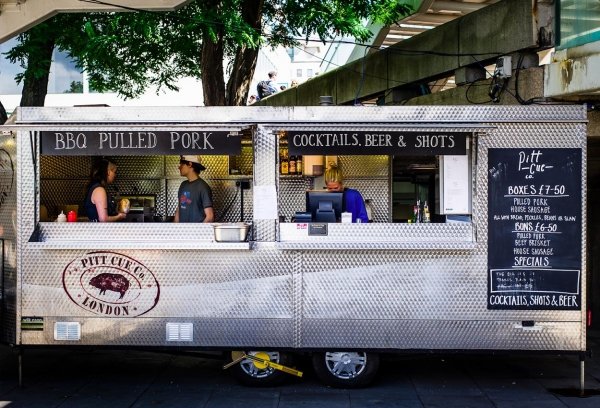 This is the place to go if you're a barbecue fan. Having started out on the street food scene, Pitt Cue Co is now a tiny restaurant (expect queues) serving arguably the best ribs, pulled pork and smoked hot wings, served with house pickles and sides such as mash with 'burnt ends,' in the city. Yum.
If you are visiting the capital any time soon, then I hope you get the opportunity to visit one or more of these places. This is just a small selection that I've tried to keep mostly very central - there are many, many more waiting to be found! Have I missed any of your favourites?
---
Comments
Popular
Related
Recent