9 of the Hottest Food Trends Predicted for 2015 ...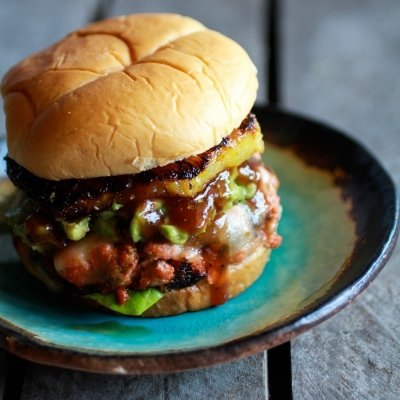 If your cooking could do with being rejuvenated, and you're bored of preparing the same old meals, look out for some of the hottest new trends in food this year. There are always new food ideas to discover, and this year promises some exciting new concepts for us to discover. So try out some of these intriguing food trends in 2015 …
Have you ever been to a Filipino restaurant? No, me neither. In fact I was surprised to find out that there are several near me. So like many people, I'm going to make this the year I discover Filipino cuisine. I might not be able to pronounce the dishes, but they sure sound interesting!
We talk about going out for an Indian meal, yet styles of cooking vary vastly across the country. Indeed, this is true of every country. In 2015, we'll see more recognition of regional specialities and the differing style that each region offers.
Juicing fruit is a great way to get vitamins, but it's very high in sugar. Enter the green juice! This will give you plenty of vitamins without risking the sugar overload of fruit. If you already have a juicer you can make your own at home, but there will also be plenty of green juices coming on to the market.
Are you bored of eating rice? Is even quinoa starting to become a bit too everyday for you? Try some of the new (to you) grains around in 2015. Teff is popular in Eritrea and Ethiopia, and is a good source of iron, Vitamin C and calcium. Or you could try Amaranth, which the Aztecs were rather fond of.
If you've visited Spain, you'll have tried some of the delicious tapas dishes. This year should see more restaurants offering mini dishes. It's a very sociable way to eat, and allows you to sample lots of different dishes. Choosing a few small dishes is also good for people with smaller appetites.
Fermented food may sound like your dinner is going to explode, but fear not. We're already used to the idea of probiotic yogurt, and fermented foods have plenty of the 'good bacteria' that help restore balance to our gut. So try some fermented foods like kimchi and kombucha.
The humble hamburger isn't likely to go out of fashion. But this year you'll be able to try all kinds of imaginative burgers. There'll be fillings like duck and scallops, and different buns like brioche.
If you have to follow a gluten-free diet, you can't buy any old pasta. Fortunately, gluten-free ranges are expanding rapidly, and now pasta is being made out of some surprising ingredients. Who would have though you could make pasta out of beans?
Have you heard of matcha green tea? It's perfect if you want to increase your intake of antioxidants and has many health benefits. Matcha will become more popular this year, so as well as sampling the tea you can expect it to pop up in other products.
So investigate some of these new food trends and go on a culinary adventure! There's always something new to discover in the food world. Are there any new ingredients that you'd love to try?
{{#comments_count}} Show Commnents ({{comments_count}}) {{/comments_count}}