7 Paleo Snacks to Get You through the Holidays ...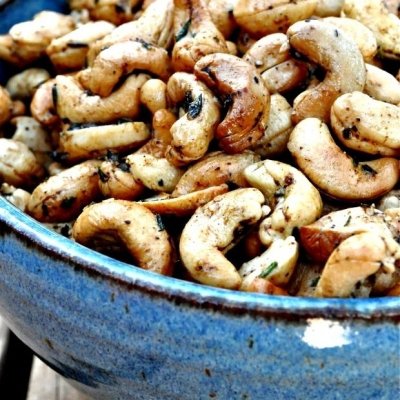 Need some paleo snacks for the holidays? Even when you're on the paleo diet, you might feel tempted to snack during the holidays, and that's totally okay. The key to snacking is finding enough snacks that are healthy, satisfying, and will help you stick to your paleo diet. Check out these sumptuous paleo snacks for the holidays as well as for any time you feel a snack attack emerging.
1.

Veggies with Zucchini 'Hummus'
Did you used to eat veggies and hummus thinking it was healthy? According to the paleo diet, legumes like chickpeas have lectins which can interfere with digestive health and are simply not part of a human Paleolithic era diet. The good news is you can make your own version of hummus—just substitute raw zucchini for chickpeas to make a creamy dip that tastes just as good as the real thing. This is one of the easiest paleo snacks for the holidays.
Store bought trail mixes often include refined oils, excess sugar, and other additives that aren't paleo-friendly. Try making your own trail mix with raw, organic nuts, seeds, dry fruit, and even cool add-ons like raw cacao. If you're feeling super fancy, you can add dried goji berries or mulberries for an extra nutritional punch.
3.

Coconut Milk Hot Chocolate
Depending on which version of the paleo diet you follow, dairy might be off limits for you. Use a milk substitute like coconut or almond for making your own paleo version of hot chocolate. Use raw cacao powder if possible for a delicious drink that's loaded with magnesium, selenium, and other antioxidants.
4.

Homemade Apple or Cranberry Sauce
If you're still buying apple sauce and cranberry sauce from the jar or can, stop right there! These sauces are incredibly easy to prepare in your slow cooker. Sweeten them with a minimal amount of coconut sugar or raw honey and you have a decadent holiday snack that's totally paleo.
5.

Leftover Turkey Rollups
If you have turkey lying around from the holidays, you can definitely turn it into a healthy paleo snack. Mix it with lettuce and some paleo mayo/mustard for a rollup/wrap that is full of protein but won't ruin your attempts at staying paleo. Remember, foods like turkey are actually sources of wild game, which is incredibly good in the paleo diet.
6.

Apple and Celery with Almond Butter
When all else fails and you're feeling completely uncreative, an apple or celery with some almond butter is a fool-proof paleo snack. This is the perfect kind of snack when you're short on time and simply need to eat something to keep hunger at bay. Remember to buy organic, raw almond butter. This is much less processed and much more natural than other nut butters.
7.

Baked Bananas with Coconut Flakes and Raw Cacao
Who knew that bananas would taste amazing in the microwave? Bananas might taste all fine and dandy on their own, but pop them in the microwave for a minute or so and you have a gooey concoction that makes a perfect paleo dessert! Because most desserts during the holidays are off-limits, this is a great substitute. Add raw coconut flakes, raw cacao nibs, or even a drizzle of maple syrup or raw honey to make banana feel like a decadent holiday dessert.
It is possible to eat paleo, even during the holidays. What are some of your favorite paleo snacks?
{{#comments_count}} Show Commnents ({{comments_count}}) {{/comments_count}}