Quiche recipes are all over the place, so you aren't going to have a hard time finding a multitude of choices if quiche is something you love. Personally, I think quiche is the ultimate dish for spring, but it's easy to make any time of year too. I'll share some great recipes here, but you can always mix and match your favorites to create quiche recipes you'll absolutely love.
Table of contents:
1

Vegetarian Quiche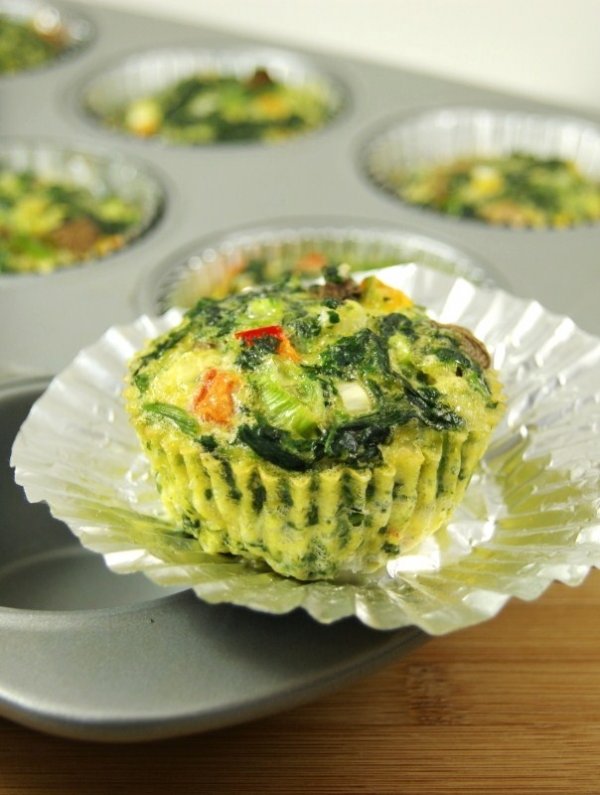 Because quiche is made with eggs, it's perfect for vegetarians who don't eliminate all animal products. I love this version because it's loaded with healthy vegetables that are chock full of vitamins and minerals that are essential for your health. This is one of the best and easiest quiche recipes you'll ever come across.
Ingredients:
1 teaspoon salt
½ cup zucchini, chopped
1 unbaked pastry shell, 9-inch
2 tablespoons butter
1 ½ cups onion, chopped
1 chopped green bell pepper
1 cup tomatoes, chopped
½ cup fresh mushrooms, sliced
1 minced garlic clove
¼ teaspoon curry powder
½ teaspoon salt
¼ teaspoon pepper
1 pinch cinnamon
5 whole eggs
¼ cup milk
¼ cup Parmesan cheese, grated
¼ cup cheddar cheese, grated
Directions:
Put the zucchini in a bowl and sprinkle with 1 teaspoon salt. Let it stand for 10 minutes. Preheat oven to 450 degrees and line the pastry shell with two layers of foil. Bake for 5 minutes, remove the foil and bake for 5 more minutes. Reduce the oven's heat to 350 degrees. Melt the butter over medium heat in a large skillet. Add the onion, green pepper, tomatoes, mushrooms, garlic and zucchini and cook for 5 minutes. Add the curry powder, salt, pepper and cinnamon and stir to coat. Transfer the mixture to the pastry shell. In a small bowl, whisk the eggs with the milk and both cheeses. Pour the eggs over the vegetables. Bake for 40 to 45 minutes, or until eggs are set.
Source: allrecipes.com
2

Italian Quiche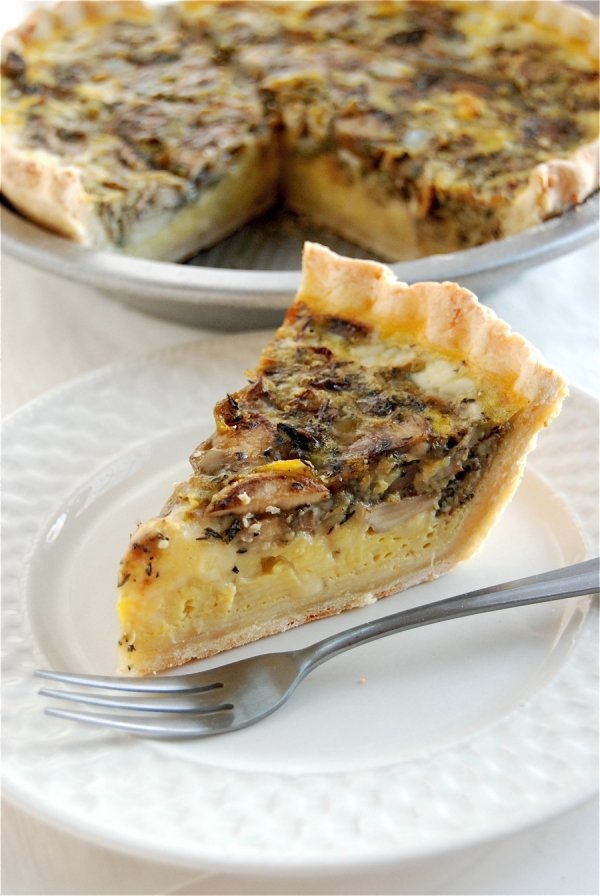 This quiche is hearty enough to make a filling dinner, but is also perfect for a tasty brunch. It warms up well so you can spend all week nibbling on this delicious concoction.
Ingredients:
2 (9-inch) unbaked pastry shells
1 pound ground mild Italian sausage
4 cups mozzarella cheese, finely shredded
1 thinly sliced medium onion
1 thinly sliced medium green bell pepper
1 thinly sliced medium red bell pepper
6 eggs
2 cups milk
1 teaspoon garlic, minced
¼ cup Parmesan cheese, grated
Directions:
Place two layers of foil in the shells and bake at 400 degrees for 4 minutes. Remove the foil and bake for 4 more minutes. Cook the sausage over medium heat and drain. Put the sausage into the shells and sprinkle with the mozzarella cheese. Add the onions and peppers. Whisk the eggs with the milk and garlic. Pour the eggs over the vegetables and sausage and sprinkle with the Parmesan cheese. Cover loosely with foil, place on a baking sheet and cook at 400 degrees for 35 to 40 minutes.
Source: tasteofhome.com
3

Crustless Caprese Quiche
This is a fun variation on the standard quiche because you leave the crust off. If you're watching your fat or carb intake, this is the perfect quiche recipe to choose. It still has bread, but far less than the crust offers. It also lets you enjoy a favorite meal without worry about ruining your goals.
Ingredients:
Nonstick cooking spray
1/3 cup whole wheat breadcrumbs, plus 2 tablespoons
2 teaspoons olive oil
1 medium diced onion
Salt
4 plum tomatoes, 2 of them chopped and 2 sliced
2 large whole eggs
2 large egg whites
½ cup ricotta cheese
½ cup low-fat milk
¼ cup thinly sliced fresh basil leaves, plus one whole
4 ounces shredded mozzarella cheese
Directions:
Preheat the oven to 350 degrees. Coat a 9-inch pie pan with deep walls with the nonstick cooking spray. Sprinkle 2 tablespoons of breadcrumbs in the pan. Cook the onion with 1/8 teaspoon salt in the oil over medium-low heat for about 15 minutes. Add the chopped tomatoes and cook for 1 more minute. Transfer the onion mixture to a bowl and set aside. Put the eggs, egg whites, remaining breadcrumbs, ricotta cheese, milk and ¾ teaspoon salt in a blender and puree until smooth. Add the sliced basil and onion mixture. Pour the eggs into the pie pan and top with the mozzarella. Layer the sliced tomatoes on top and bake the quiche for about 35 minutes. Let stand for 10 minutes and garnish with the whole basil.
Source: foodnetwork.com
4

Goat Cheese Quiche with Hashbrown Crust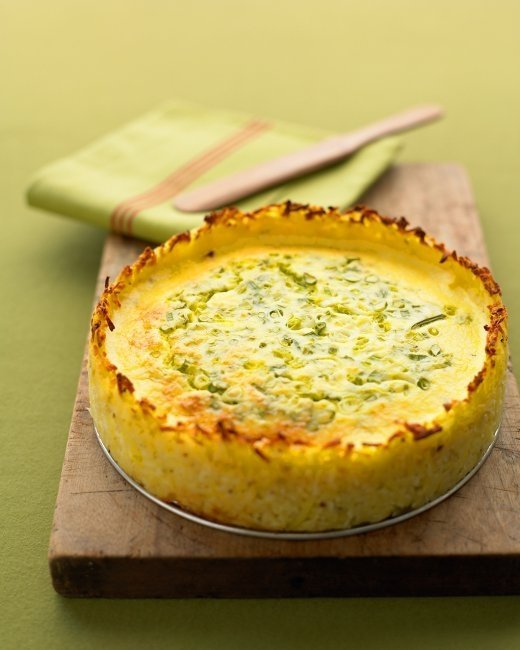 This has got to be one of the best quiche recipes ever. The hashbrowns give it a delicious, crunchy shell that pairs really well with the tangy taste of the goat cheese. Serve this at your next brunch and I promise everyone will love it.
Ingredients:
2 tablespoons softened butter, plus more for pan
1 pound frozen hashbrowns, thawed
12 eggs
Salt and pepper
1 ½ cup low-fat sour cream
4 to 5 ounces goat cheese, at room temperature
4 thinly sliced scallions
Directions:
Preheat the oven to 375 degrees. Brush a 9 x 2 ½ inch pan with butter. Line the pan with waxed paper and brush it with butter too. Remove extra moisture from the hashbrowns and mix them in a bowl with butter, 1 egg, 1 teaspoon salt and ¼ teaspoon pepper. Pat the hashbrowns into the pan and place on a rimmed baking sheet. Bake 15 to 20 minutes, or until the potatoes are set. In a bowl, whisk the sour cream, goat cheese, 1 ½ teaspoons salt and ¼ teaspoon pepper. Add the other 11 eggs and stir to combine well. Pour the eggs into the crust, sprinkle with scallions and bake for 45 to 50 minutes. Remove wax paper before serving.
Source: delish.com
5

Pepperoni Spinach Quiche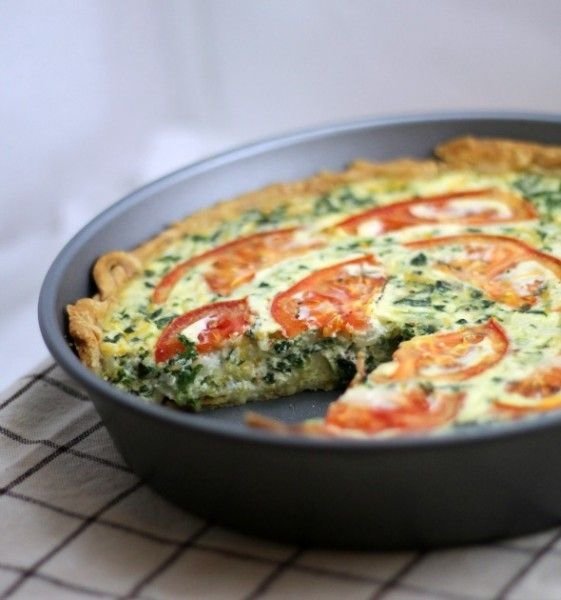 This is a yummy quiche to serve for dinner and eat again for lunch the next day. I love the tasty combination of spinach and pepperoni and I think you will too.
Ingredients:
8 ounces refrigerated crescent rolls
1 chopped large red bell pepper
1 tablespoon olive oil
1 minced garlic clove
5 lightly beaten eggs
½ cup shredded mozzarella cheese
½ cup frozen spinach, chopped, thawed and squeezed dry
¼ cup sliced pepperoni, cut into strips
¼ cup half-and-half
2 tablespoons Parmesan cheese, grated
1 tablespoon fresh parsley, minced
1 tablespoons fresh basil, minced
Dash of pepper
Directions:
Separate the rolls and arrange them in a 9-inch tart pan. Press along the bottom and sides to form a crust. Make sure the seams are pinched and set aside. Sauté the red pepper in the oil until soft, then add the garlic and cook 1 minute. Remove from heat. Combine the eggs with the cheese, spinach, pepperoni, half-and-half, Parmesan, parsley, basil and pepper in a bowl. Add the red peppers and stir. Pour into the crust and bake at 375 degrees for 25 to 30 minutes.
Source: tasteofhome.com
6

Crab Quiche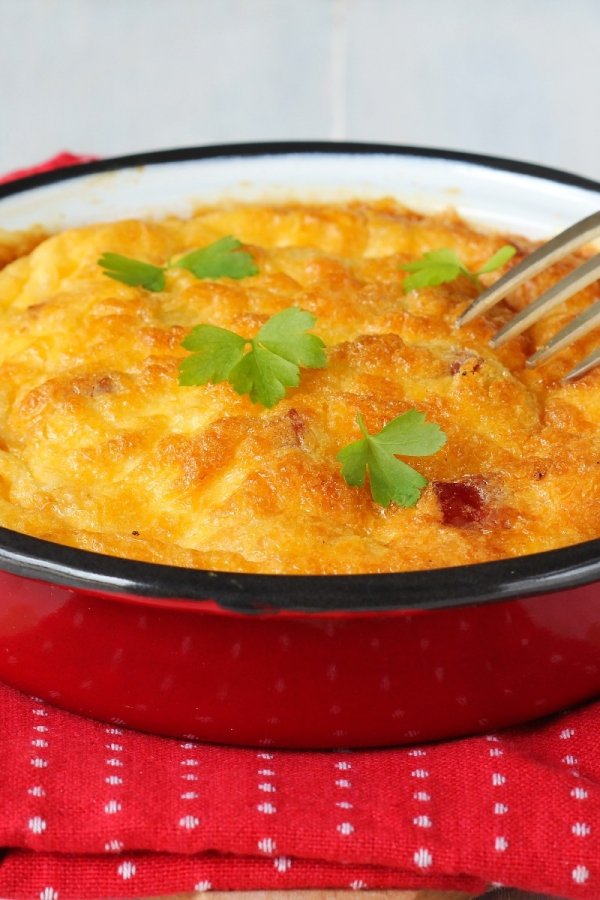 Crab makes a great breakfast food – it's hearty and combines well with many other ingredients. Plus, it's an easy way to lend a touch of elegance to your recipe.
Ingredients:
1 deep dish frozen pie crust, 9 inches
4 eggs
1 cup heavy cream
½ teaspoon salt
½ teaspoon pepper
3 dashes hot sauce
1 cup shredded Jack cheese
¼ cup Parmesan cheese, grated
8 ounces imitation crab, flaked
1 chopped green onion
Directions:
Preheat the oven to 350 degrees and bake the crust for 10 minutes. Cool. Whisk the eggs, cream, salt, pepper and hot sauce in a bowl. Add both cheeses, crab and green onion and stir to combine. Pour the mixture into the crust and bake for 25 to 30 minutes. Turn the oven off and allow the quiche to stand for 20 to 30 more minutes, or until the eggs are firm.
Source: allrecipes.com
7

Asparagus and Cheddar Quiche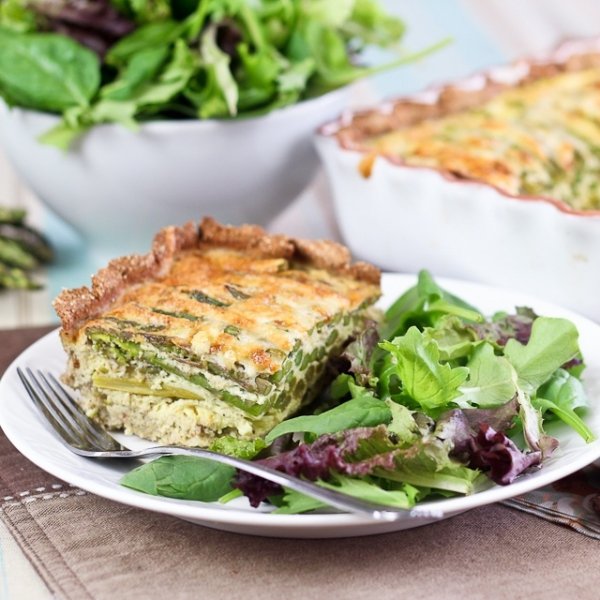 The ingredients in this recipe meld so well together. You're going to love how the asparagus tastes with the cheddar and I promise you won't be able to get enough of this yummy meal.
Ingredients:
1 prepared pie crust, 11 inches
3 tablespoons butter
1 finely chopped small onion
1 bunch asparagus, cut into ½-inch pieces
Pinch of cayenne
Salt and pepper
1 tablespoon garlic, minced
¼ cup chives, chopped
2 tablespoons Dijon mustard
4 eggs
1 cup heavy cream
1 teaspoon nutmeg, grated
1 ½ cups shredded white cheddar cheese
Directions:
Preheat the oven to 425 degrees. Roll the pie dough and mold into an 11-inch pie pan. Pierce with a fork and bake for 6 to 8 minutes. Cool. Turn the oven down to 325 degrees. Melt the butter in a skillet over medium-high heat and add the onions, asparagus, cayenne and garlic. Sprinkle with salt and pepper and cook for about 5 minutes. Remove from heat and cool. In a bowl whisk together the chives, mustard, eggs, cream, nutmeg, salt and pepper. Put the asparagus mixture into the pie crust, cover with the egg mixture and top with cheddar. Bake for 35 minutes.
Source: foodnetwork.com
What are your favorite quiche ingredients? Which one are you going to try first?
Please rate this article